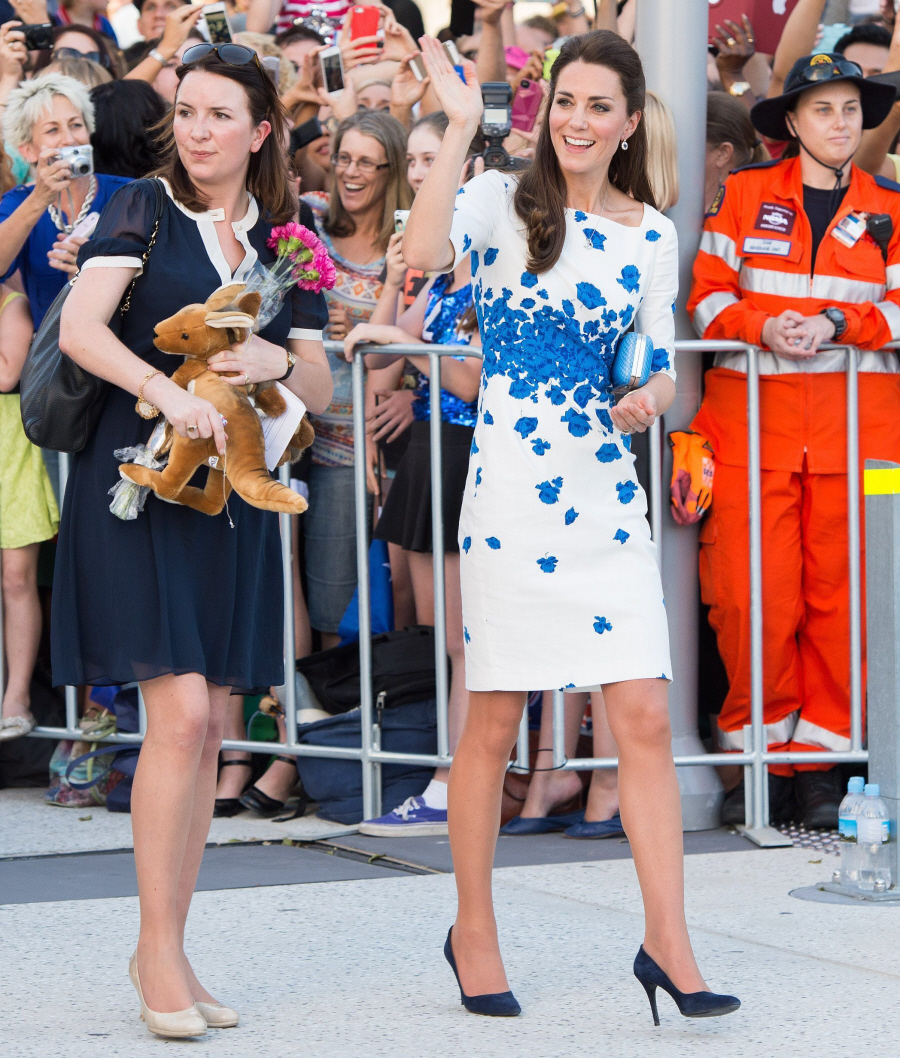 Because of the sheer volume of photos from the royal tour from the past three days, I'm splitting the pics up into multiple posts. You're just going to go on faith that I will get to whatever outfit you want to discuss, and please don't threadjack. In this post, we'll be discussing two sets of photos: a set from Saturday of Duchess Kate and Prince William's tour of the Royal Australian Air Force Base in Brisbane, and their trip to St. Andrew's Cathedral in Sydney for Easter Sunday.
First look: the Royal Air Force Base trip. Kate wore a dress by LK Bennett, her favorite label for nude shoes. This is one of the more affordable looks she's worn during the tour – it costs $425. And Mindy Kaling already wore it on The Mindy Project too! A lot of people got super-excited about this because Kate usually doesn't go for such a bold graphic, although she does love a girly floral, and that's what this is. I think it's okay – it's not my favorite, but I appreciate it. You know I love a good sleeve, and I like a good white/blue combo.
As for the Easter Sunday church service, Kate wore a "dove grey" Alexander McQueen suit and a hat by Jane Taylor. The dove grey is reading as pale blue in some photos, which is just fine with me. I might even like this suit more if I pretend it's pale blue. This might be one of my favorite suits that Kate has ever worn – she looks sleek, professional, stylish and completely appropriate. What Kate Wore says that the House of McQueen made it for her especially, basing it on a suit from last year that they offered in pale pink. The original McQueen suit cost more than $2000, so I can only imagine what a bespoke look cost. The hat is also bespoke, meaning it was made for Kate. And of course, she used a pair of her nude LK Bennetts.
Kate wore her hair in a half-uptwist for both of these events. It's such a great look for her, and I think it's a good compromise for her. She obviously hates buns, chignons and having all of her hair pulled back, so I'm glad that she's making an effort to not have her hair in her face event after event after event this time around.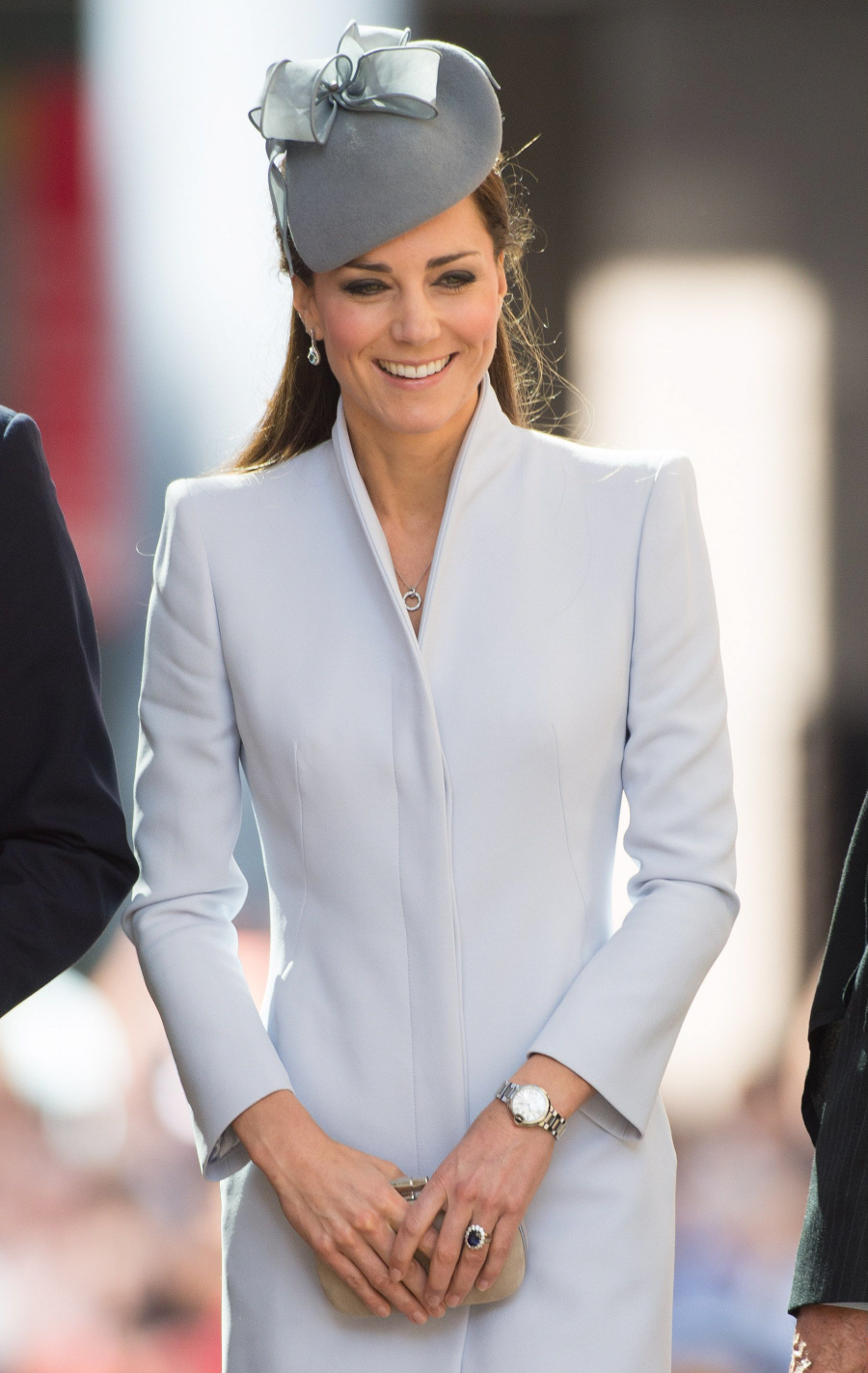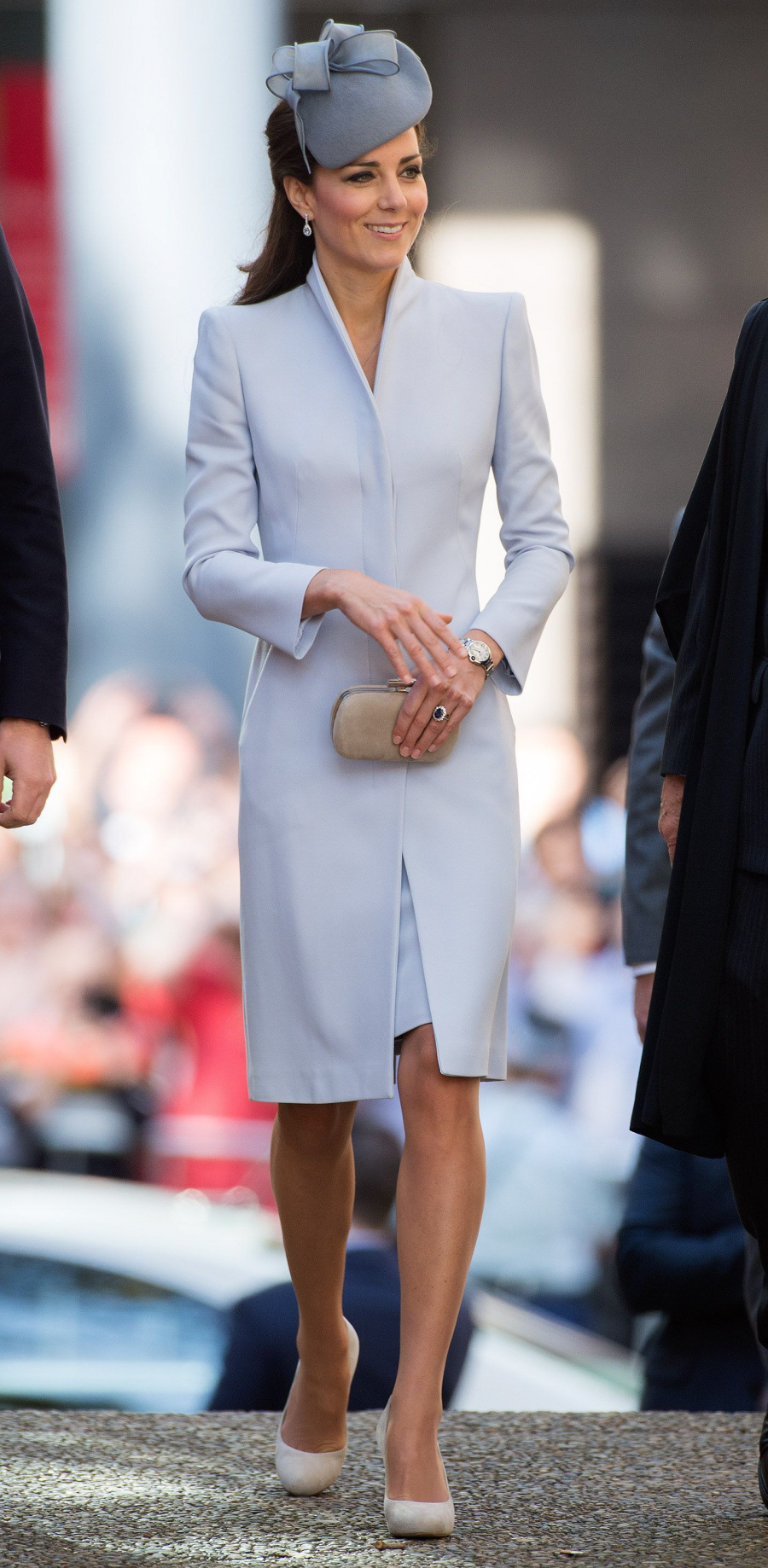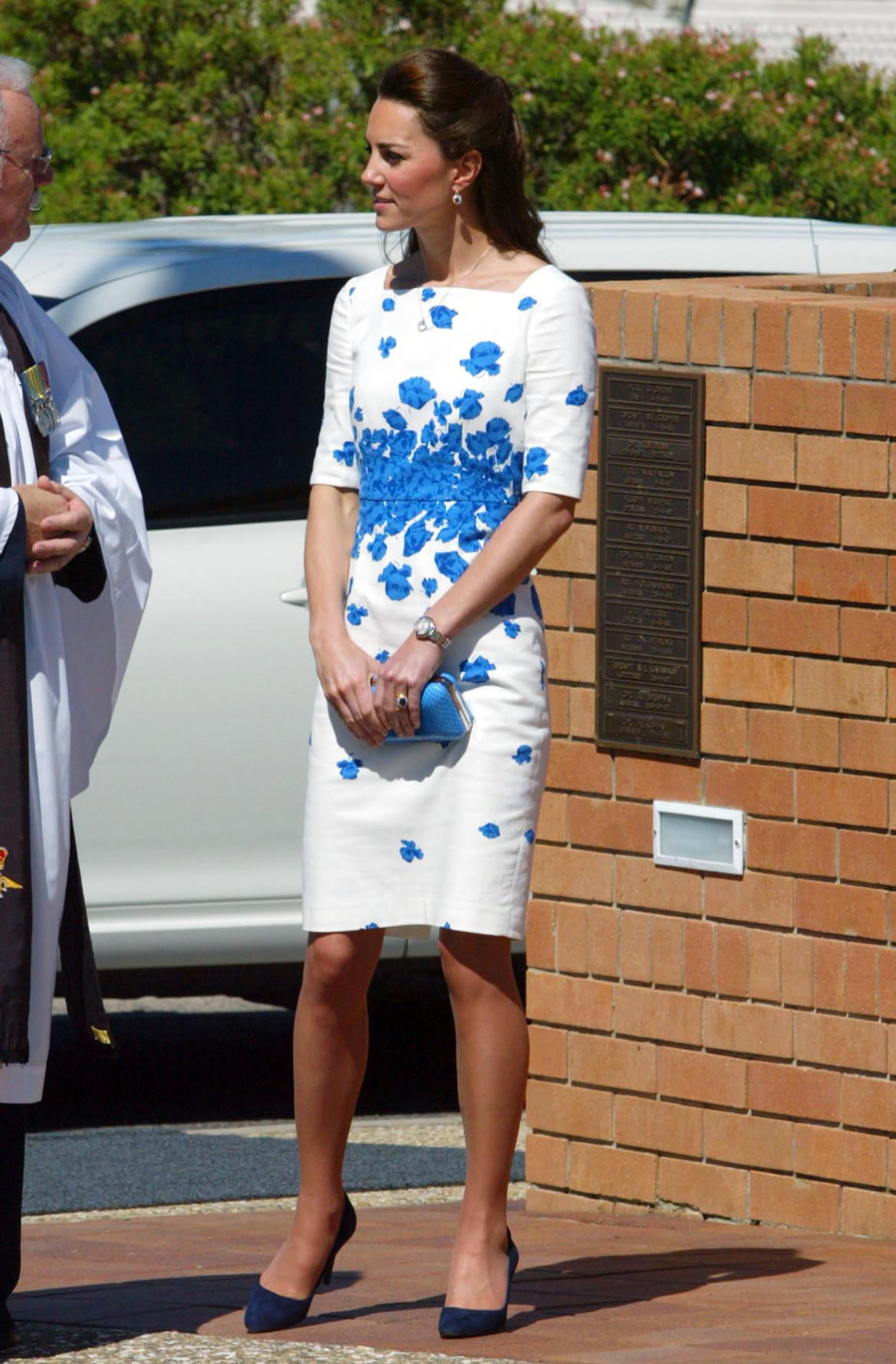 Photos courtesy of WENN, Fame/Flynet.