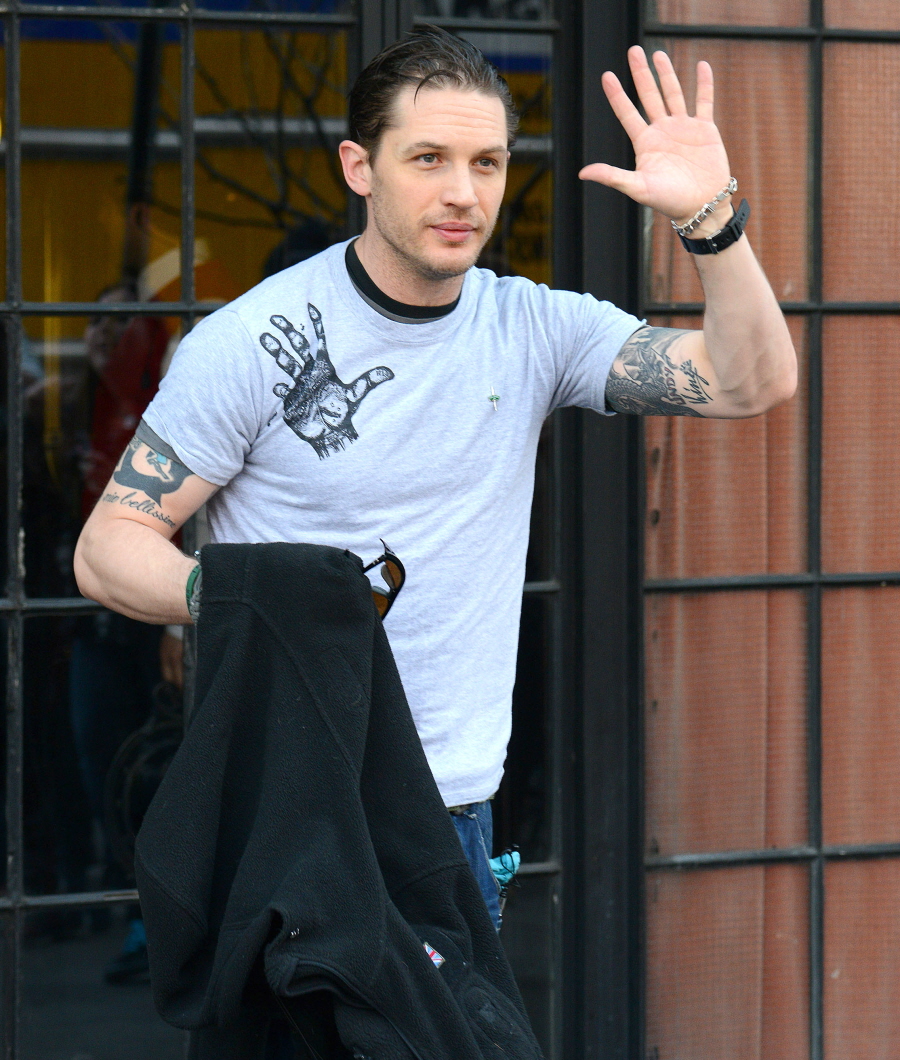 Ever since I read a description of what Tom Hardy really looks like in a Wall Street Journal profile last week, I can't stop thinking about how small he is in real life. Apparently, he's barely 5'10" and when he's not consciously bulking up for a role, his weight is probably around 160 lbs. But he carries himself like a bigger dude. Until you look closer. Which is what I'm doing now – these are photos of Tom in London yesterday. All of a sudden, he looks so small! He's thinned out a lot in the past year. He's also still doing the clean shaven thing, which isn't bad. I still prefer the ginger beard though. Here's how Tom describes himself:
"I'm not huge at all," says the London-born Mr. Hardy. "I've had lots of lads tell me 'I thought you were bigger.'" He's 5-foot-9. His normal weight is about 158 pounds, and even for shirtless, muscle-bound roles in "Warrior" and "Bronson" he only beefed up into the 180s. "There's ways of creating an image—camera angles, intention, voice. You put the weight on in places where the camera's going to pick it up. You stand in a way that the camera's going to pick up. I would move as if my limbs were much heavier, move a bit like a boat on the water."
In that WSJ piece, he talks about preparing to play Elton John, which I guess will be the next thing he films? Maybe? The only problem, perhaps, is that Tom says: "I can't hold a tune to save my life." The Elton John bio-pic will either be brilliant or a total hot mess.
A few days ago, it was announced that Tom had signed on to play Ronnie and Reggie Kray, twin gangsters from London's East End who were arrested in May 1968. I'm not incredibly familiar with the story of the Kray twins, but sure – if there's one actor to play twin gangsters in the 1960s, it might as well be Tom Hardy.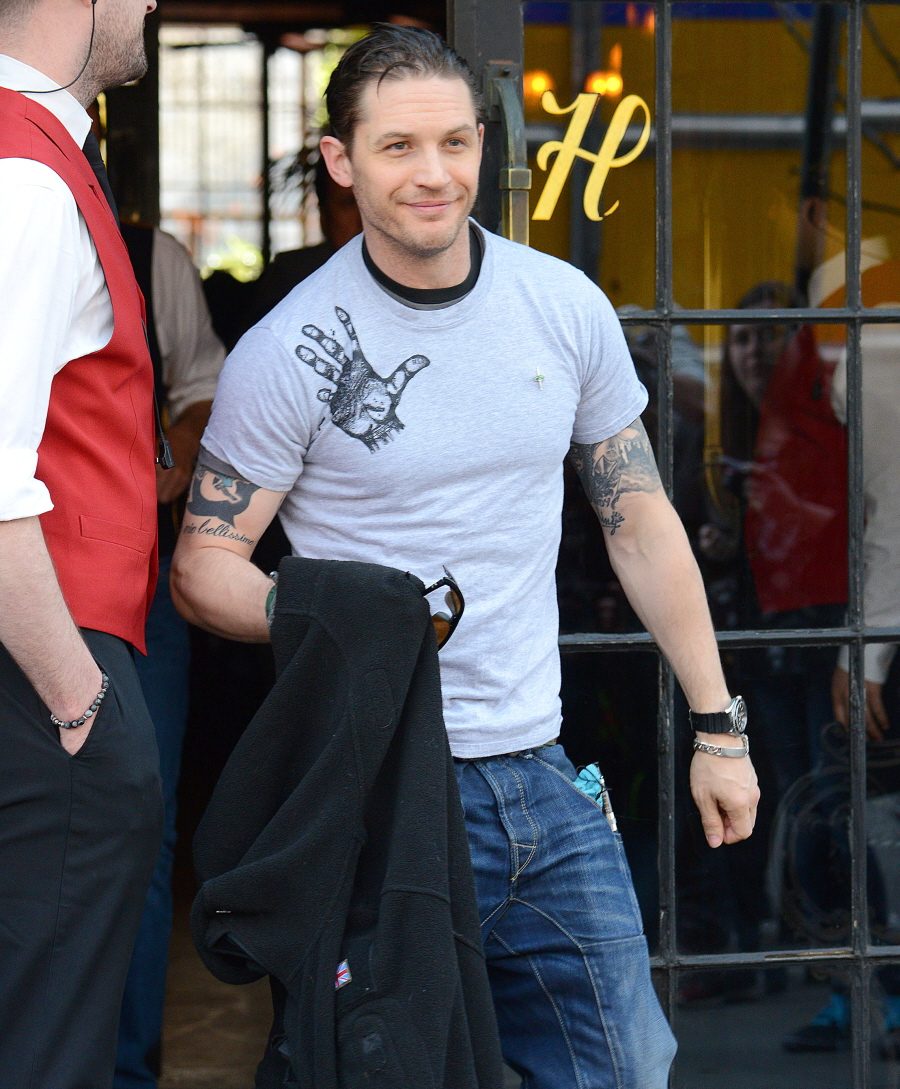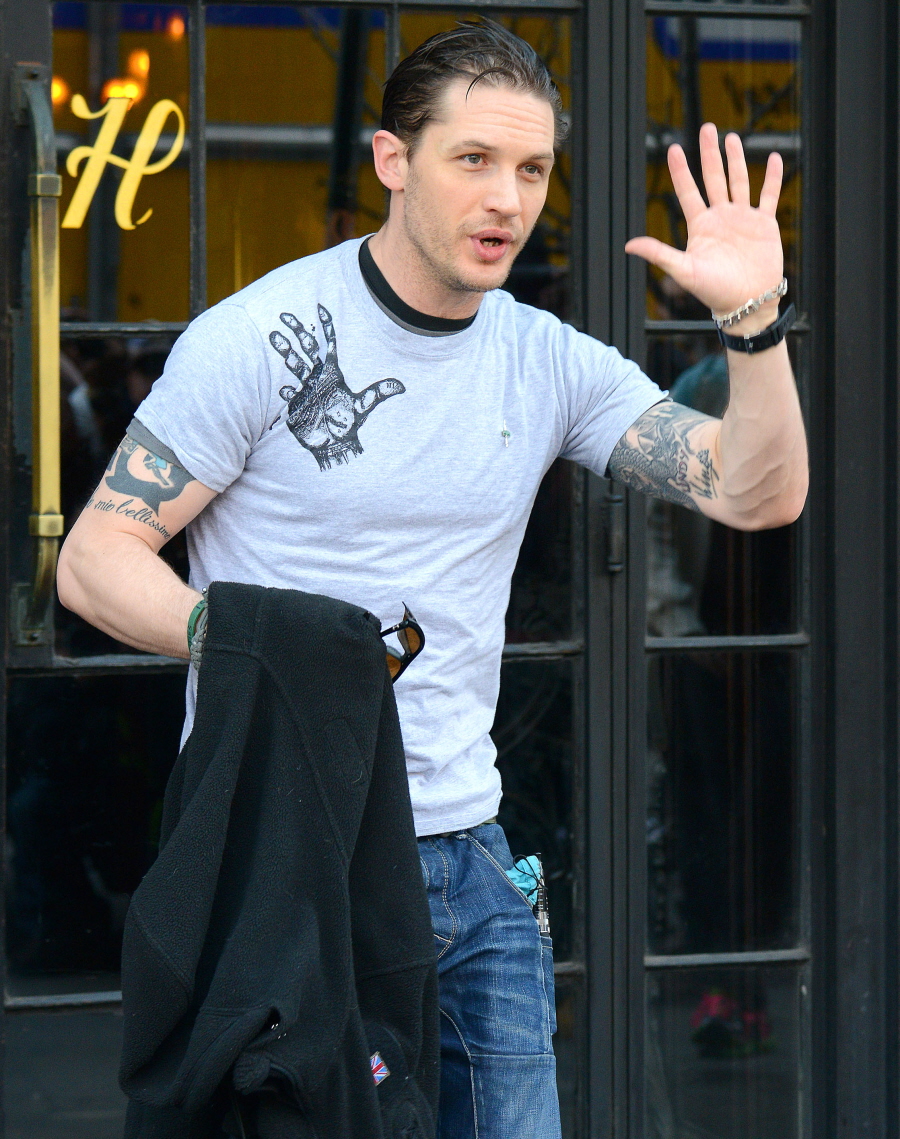 Photos courtesy of Fame/Flynet.