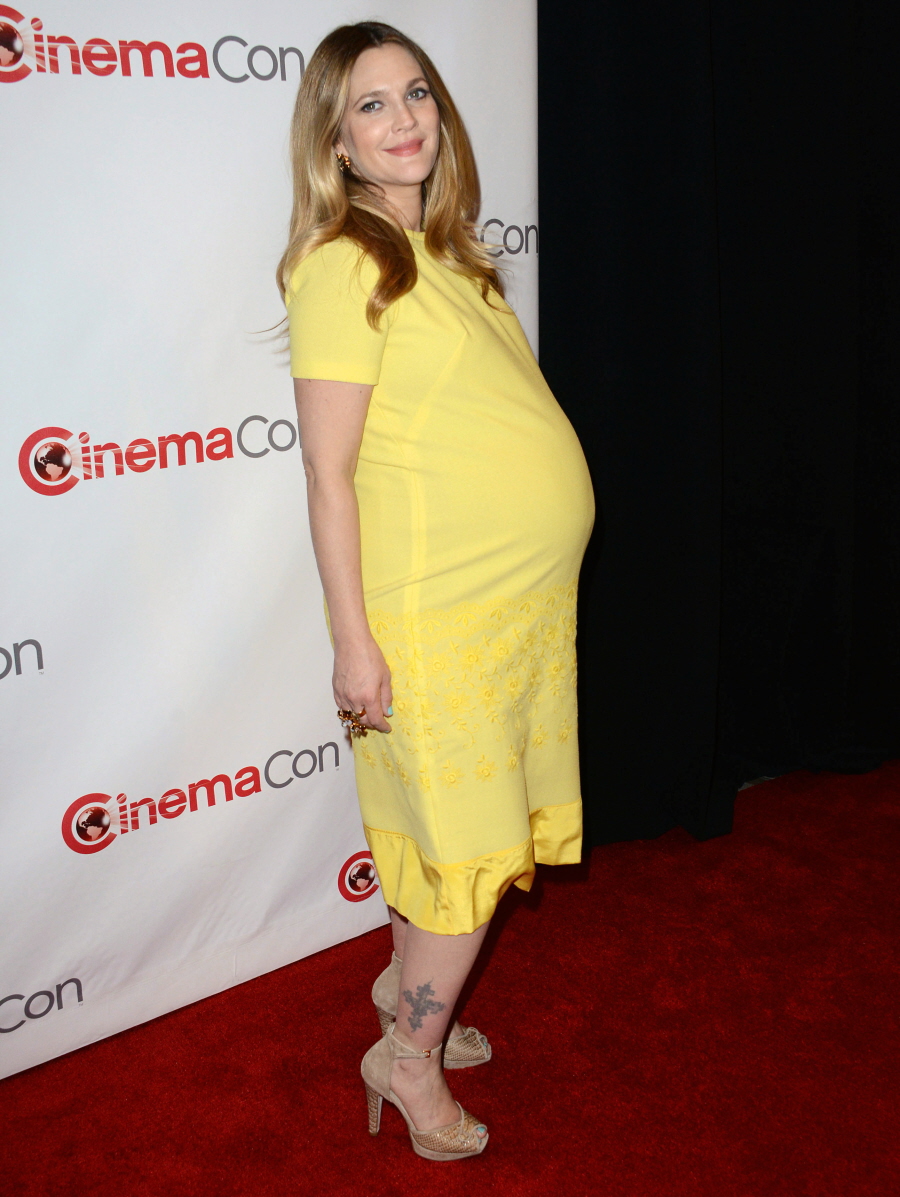 Drew Barrymore gave birth yesterday, Tuesday the 22nd. Were you expecting her to give birth this quickly? I wasn't. It feels like she just announced her second pregnancy a few months ago and she only had her second baby shower last week or something. But she was further along than I was thinking, and now Drew Barrymore is a mother of two little girls. Her newborn daughter already has a name too: Frankie Barrymore Kopelman, who joins big sister Olive Barrymore Kopelman (age: one and a half).
Drew Barrymore's own heart just got a little bigger: her baby girl is here! The actress and star of the upcoming comedy, Blended, 39, and her husband, art advisor Will Kopelman, 36, welcomed their second child on Tuesday, April 22, her rep confirms to PEOPLE exclusively.

"Happy to announce that today we are the proud parents of our second daughter, Frankie Barrymore Kopelman," the couple tell PEOPLE in a statement. "Olive has a new little sister, and everyone is healthy and happy!"

After keeping much of her pregnancy with their firstborn, now 19 months, under wraps, Barrymore decided to take a different approach following her November announcement that she was expecting a second child.

"Last time I never commented on it and people just stalked me the entire time. So yes, it's happening, it's true. I tried to keep it a secret for as long as possible," the Find It in Everything author told PEOPLE.

The mom-to-be — who confirmed in December that she was expecting another girl — stayed true to her heart-themed style through much of the awards season, but insisted pregnancy wasn't the time to strive for perfection. "You're not supposed to look perfect while you're making babies. Making babies is the perfection," she told Women's Health.

But perhaps most exciting? Adding another daughter to the family. "I'm relieved I'm having another girl. I have everything I need. It's all about hand-me-downs and room sharing and all that stuff," she told PEOPLE in February. "I'm pretty psyched about that!"
So, thoughts on the name? I like it. It feels authentic to Drew, and I personally like the trend of giving girls nickname-y boy names like Frankie, Charlie, Remy, etc. Will Frankie B. Kopelman be able to have a career as a lawyer or a senator? Sure. The name isn't too weird to pass the Supreme Court Test, although Frances Kopelman would have been better, and then Frankie could have just been the nickname. Anyway, congrats to Drew and Will! I hope everybody is happy and healthy. And I hope that, much like Jessica Simpson did after doing two babies in quick succession, Drew takes a break before getting knocked up again.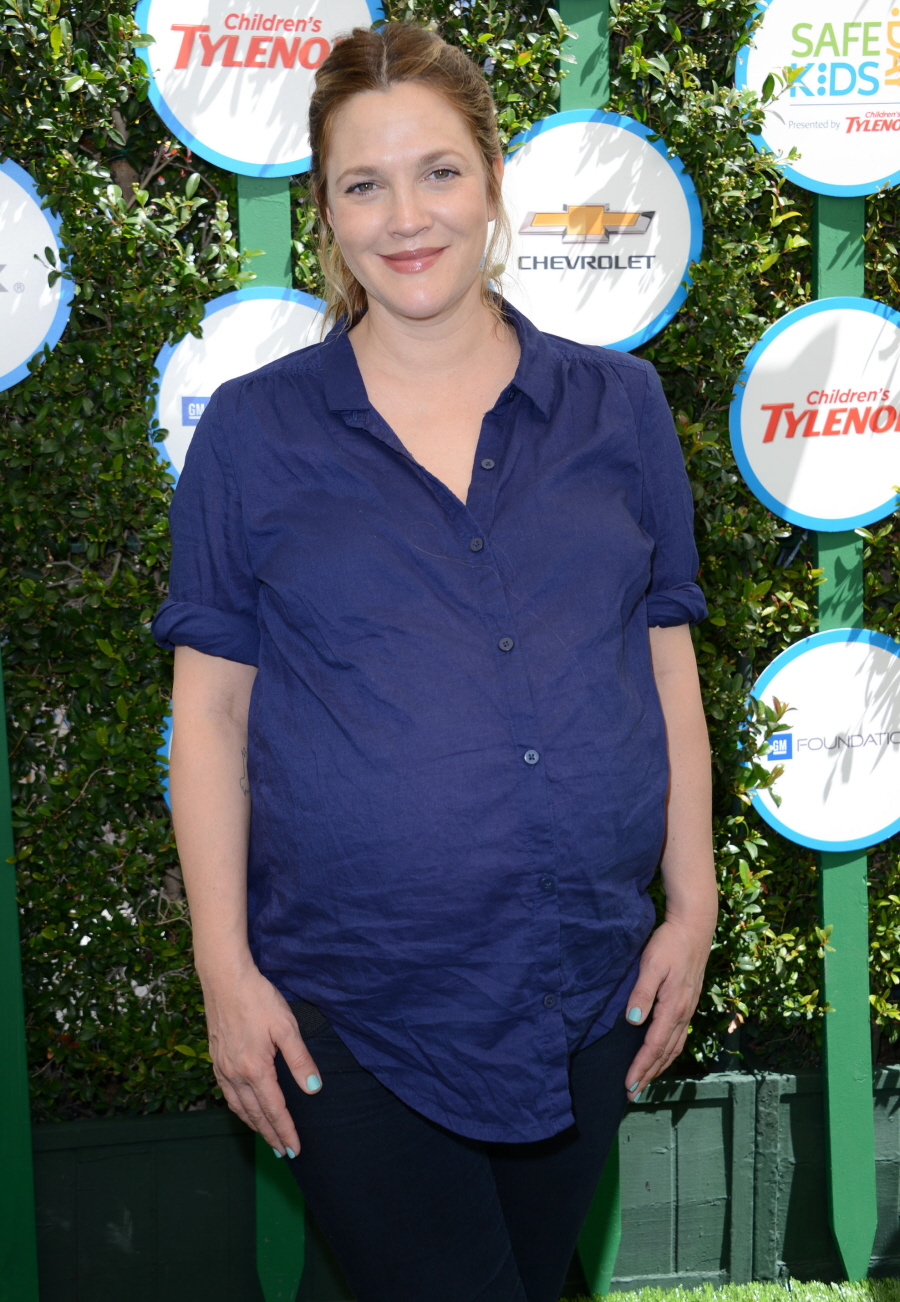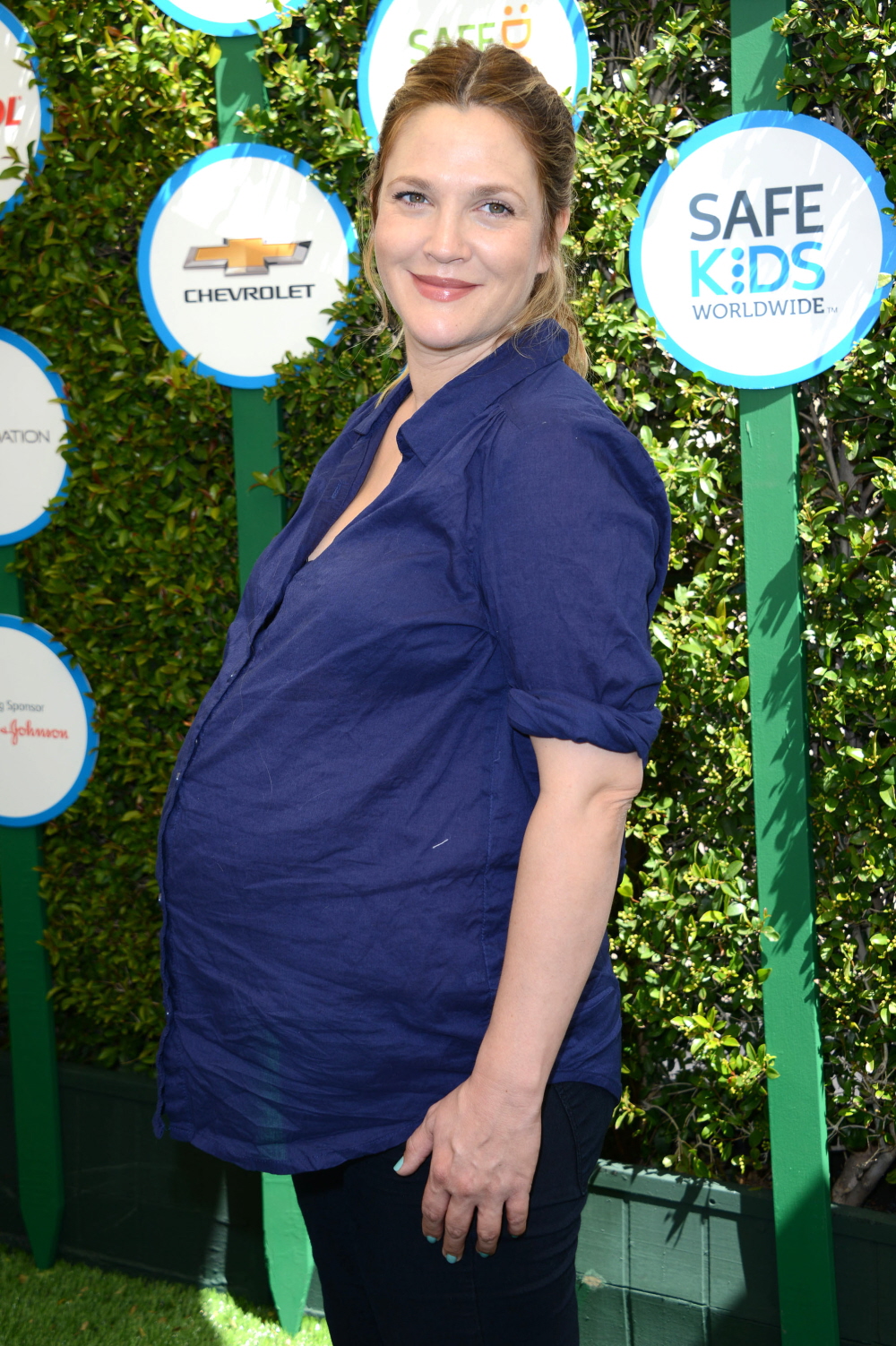 Photos courtesy of Fame/Flynet.