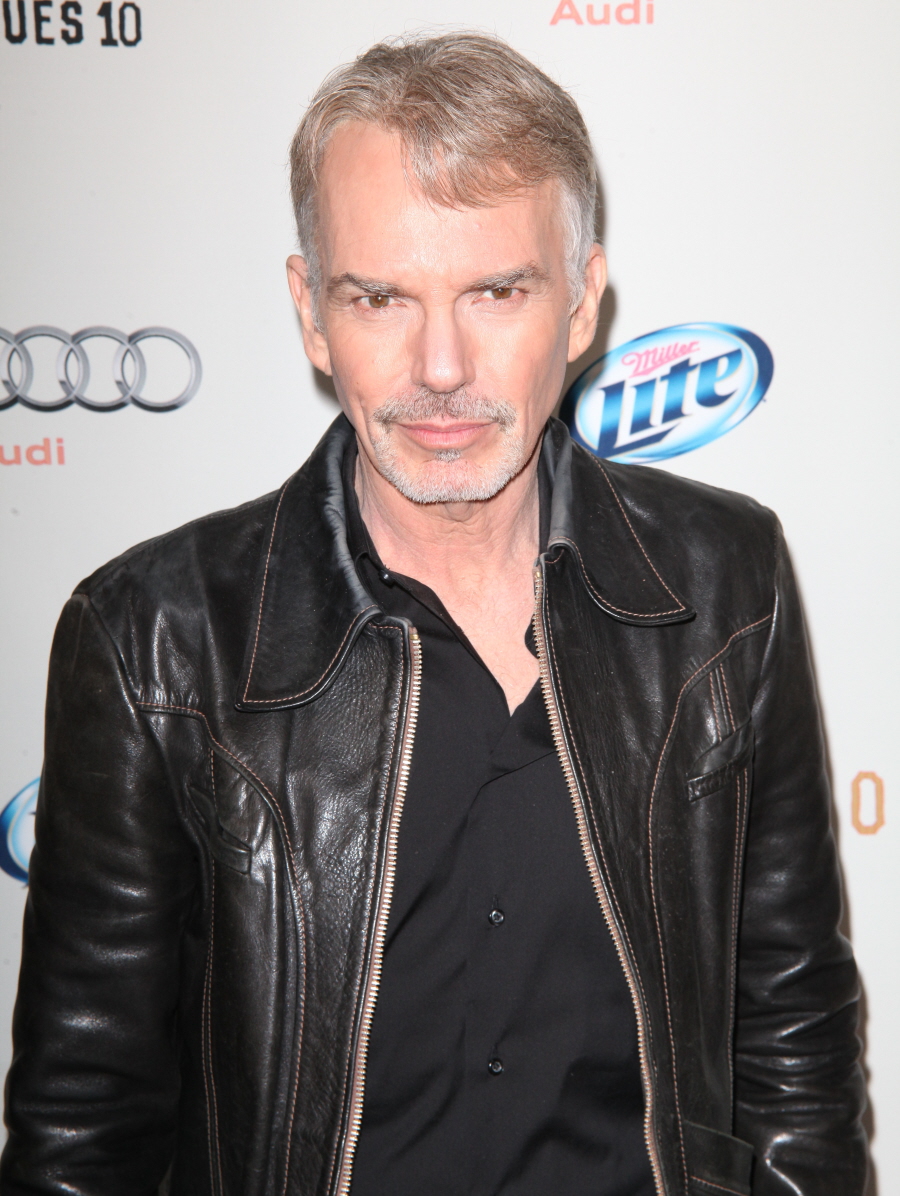 I'm having a sort of punch-drunk moment as I look at photos of Billy Bob Thornton with his most recent hairpiece. I keep imagining the toupee talking to me. Anyway, BBT is back on top. Sort of. As Bedhead previewed last week, BBT is currently starring in the latest critical darling TV show, Fargo, with Martin Freeman. BBT hasn't worked in TV for years, and from the way he's promoting Fargo, you can tell that he's really proud of it. Everybody loves the show too, and BBT and Freeman are both getting amazing reviews. As for the promotion…well, I'm enjoying it. BBT never does wall-to-wall press, and he usually says different stuff to different outlets, so it's fun. He had a recent interview with Fox News where he was asked how he feels about the way the South is portrayed by Hollywood. BBT said:
For the most part, it's a shame. There's always been a slight prejudice against the South, actually not slight. I was trying to be kind. There's always been a prejudice about the South and Southerners in movies because they are portrayed as bigots. Generally they're cartoon characters and when they do romantic comedies about the South, they use that broad accent and all the women are these catty, Southern belles. It's just kind of silly.
This is what I was trying to say in that Jared Leto post a few weeks back, when Leto was trying to paint the South as this repressive, backwards place. There are douchebags in every state. There are racists, misogynists, whatever in every state. But Southerners are the only ones painted with this wide brush, like we're all variations on Boss Hogg and the Hazzard Boys.
Anyway, you know that whenever Billy Bob sits down for any kind of interview, Angelina Jolie is going to come up at some point. To his credit, he always has nice stuff to say about her. Some highlights from his YourTango interview:
Deciding to do TV: "The motion picture studios make big event movies, and they make broad comedies, and they make action movies and movies about vampires where evidently vampires are all models. And so television has now taken that spot. For actors who really want to do good dramatic work or good work with dark humor and drama, you kind of have to do it on television. But it all comes down to the writing. While paying a great tribute to the movie Fargo and having the same tone, this is its own fresh thing. And it was just so well written."

Is he in touch with Angelina? "Oh of course, yeah. She's amazing, amazing. She's got so much energy and so much goodness in her, and we check in on each other all the time. She makes sure I'm doing okay. I make sure she's doing okay."
Are we going to have Brangeloonie conspiracies about this or can we just take it as face value that Angelina and Billy stay in touch and check in on each other? I think it's probably true. Like, every three or four months, an email will be sent or a call will be made. I doubt Angelina feels any sort of regret about BBT, although he might feel some regret about letting her go.
Vintage photos… hey, remember when Angelina had chola brows?! Good times.
Photos courtesy of WENN, Getty.