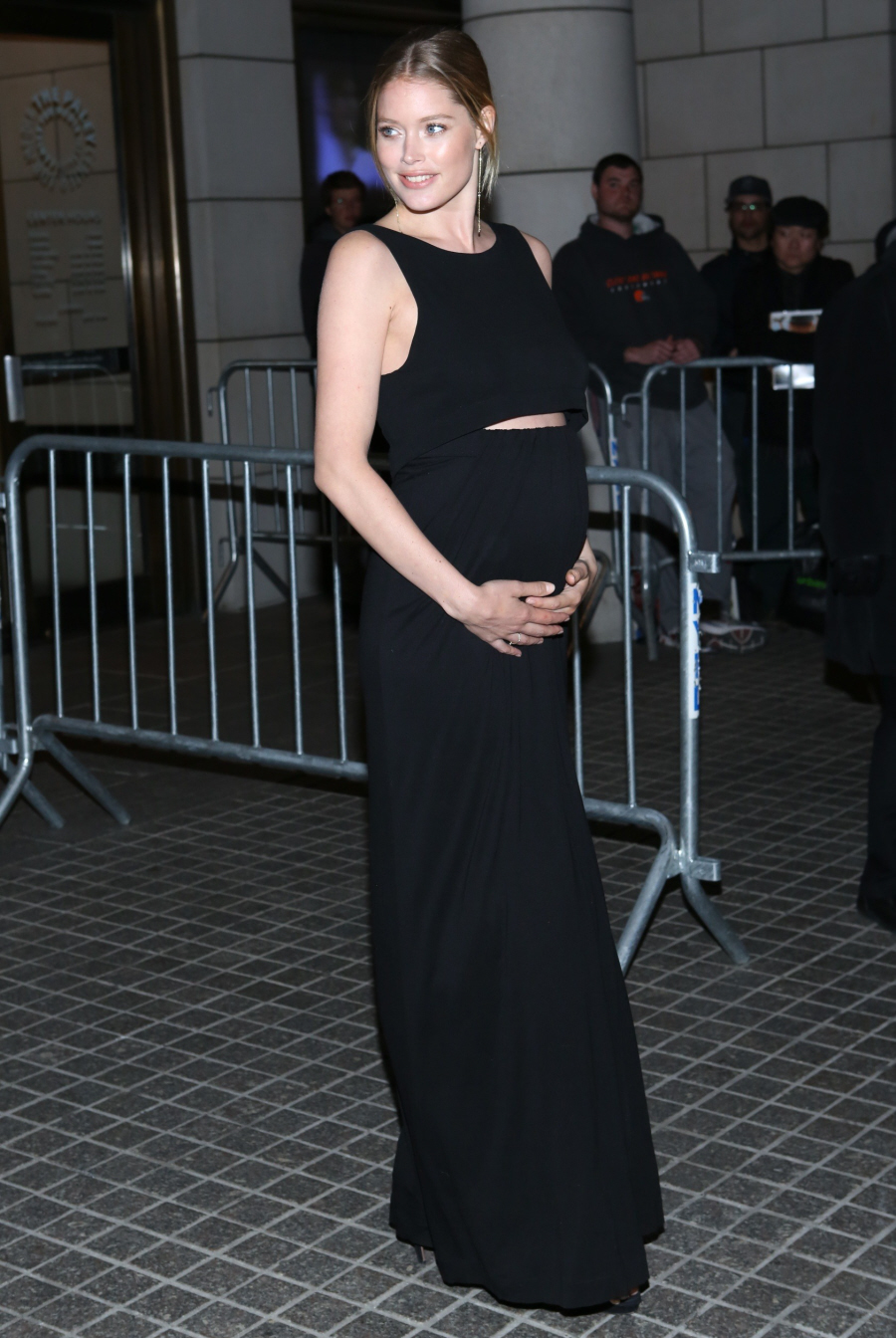 Here are some photos of my favorite model, Doutzen Kroes, at the NYC screening of The Other Woman last Thursday. She's very pregnant! Doutzen is expecting her second child with husband Sunnery James – they already have a son, Phyllon Joy Gorré, and this time around they are expecting a daughter. Doutzen announced that a few months ago, and I'm so pleased for her. Doutzen manages to balance the supermodel thing with the mom thing in a much more low-key way than, say, Miranda Kerr. Doutzen gets pap'd, of course, but she seems to enjoy a relatively undercover lifestyle and I really don't know that much about her, which I like.
Another reason why I love Doutzen? Because she's always very realistic about modeling. She's not one of those "I woke up this way" models, nor is she trying to convince us that she loves French fries and chocolate. Doutzen is honest about the demands and superficiality of her job, and she's always tried to tell the truth to impressionable young girls. So how does Doutzen feel now that she's got a little girl on the way?
Model Doutzen Kroes says her daughter doesn't have to follow in her footsteps.

The pregnant Dutch stunner, who's expecting a girl with hubby Sunnery James, told us, "Instead of saying, 'You're so beautiful,' I'll say, 'You're smart,' so she'll have different aspirations in life than beauty and modeling. Though I love my job, I'm not changing the world. I'd love for her to study and to have different aspirations. We need to teach girls they can become presidents, and it's not about beauty all the time."
I like that. Maybe I'm wrong, but Doutzen just seems like a real person who happens to be a supermodel. She doesn't want her daughter to inherit a legacy of "looking good in a bikini" (although, let's face it, her daughter will look great in a bikini). Education, intellectual ambitions, good citizenship, compassion… all things that are more important than looks. Hopefully.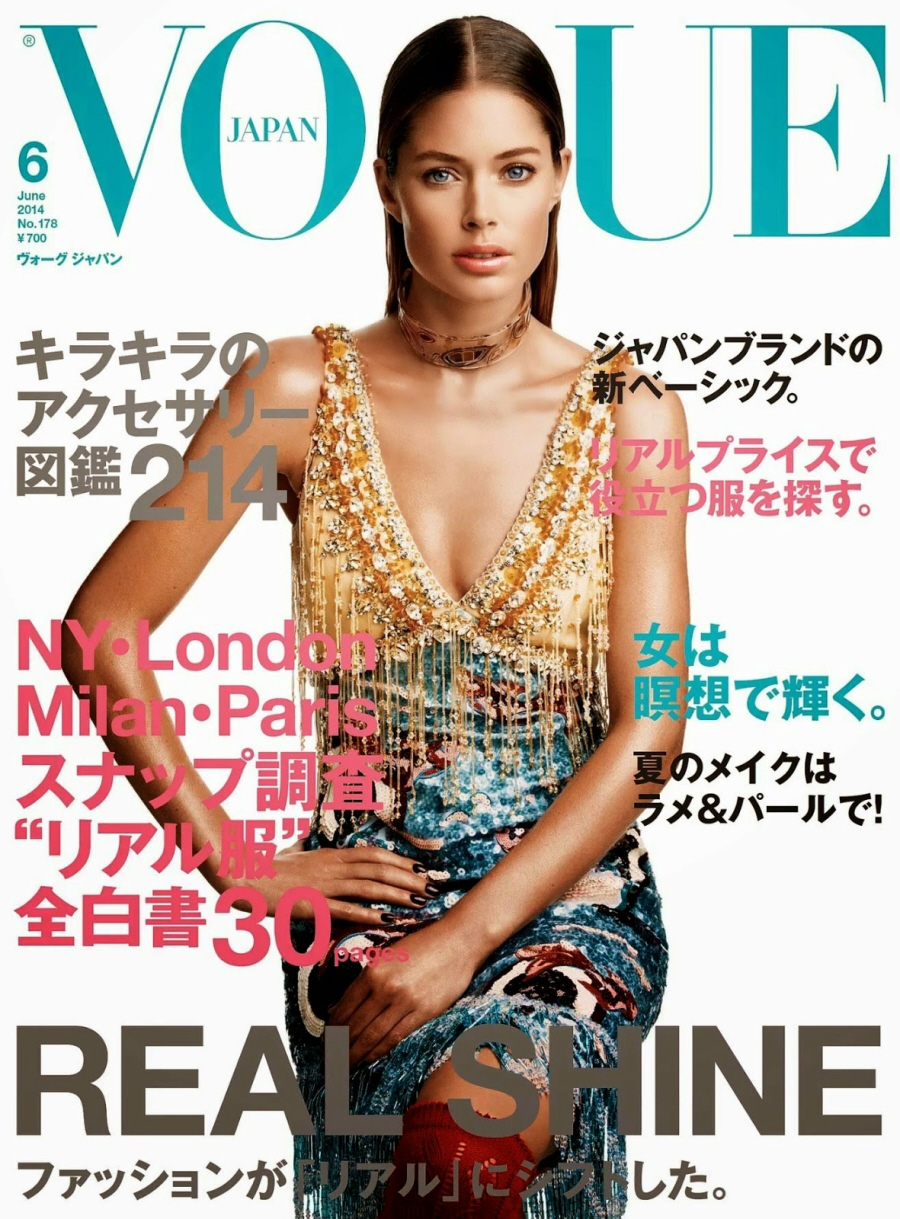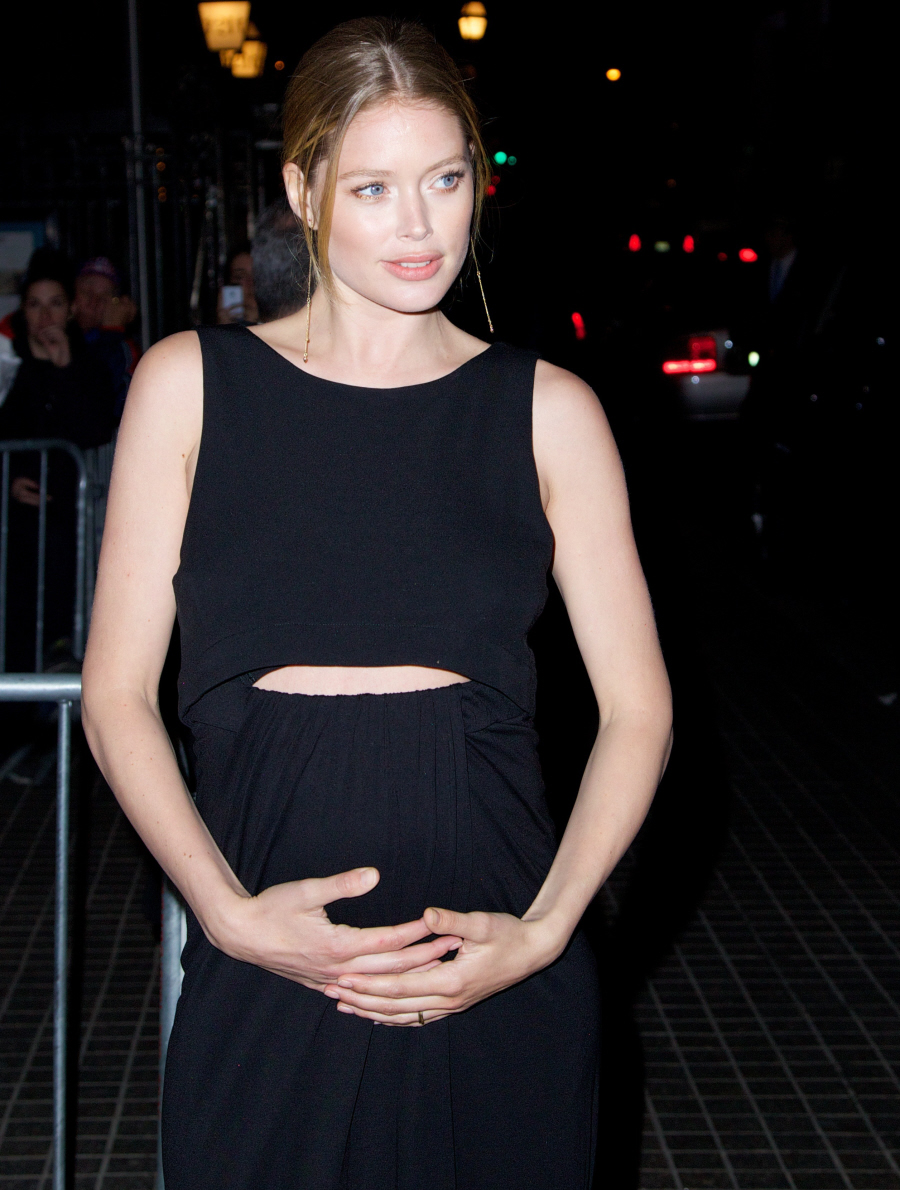 Photos courtesy of WENN, Vogue Japan cover.