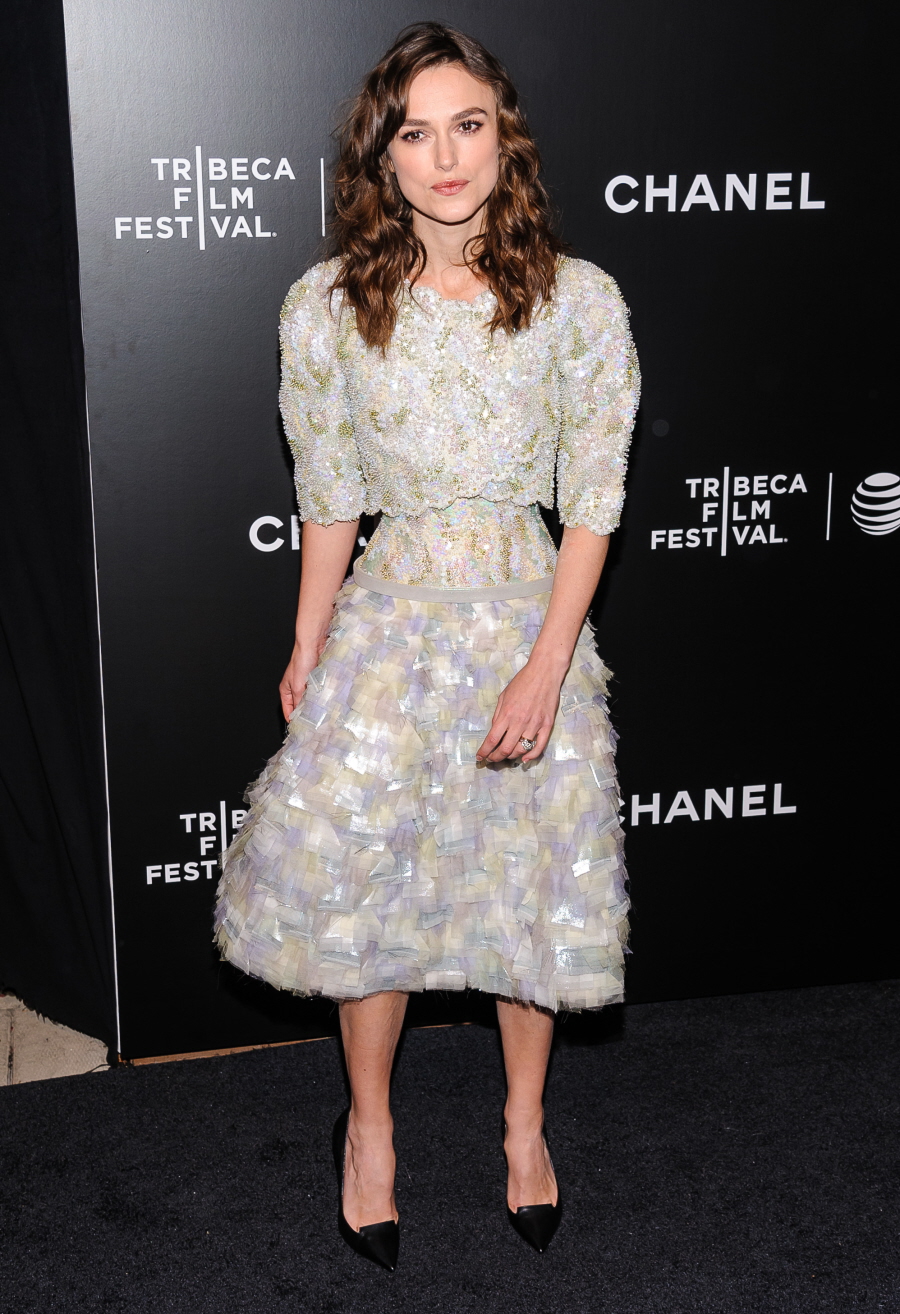 Here are some photos from the closing premiere event at the Tribeca Film Festival, the premiere of Begin Again. Begin Again used to be called Can A Song Save Your Life?, which I think we can safely say is a terrible film name. I'm just not sure Begin Again is better. The film stars Keira Knightley, Adam Levine, Mark Ruffalo and Hailee Steinfeld. Unfortunately for all involved, Ruffalo did not walk the carpet… and Adam Levine did.
First, let's get to Keira. She wore this Chanel Couture Spring 2014 look with lots of sequins, beads and Karl Lagerfeld's new design/optical illusion trick for making women look like they have Barbie doll waists. This dress isn't my taste at all, but Chanel rarely is – I find the designs too fussy and saccharine. Keira's a Chanel girl (she's the face of Mademoiselle) and she wears a lot of Chanel on the red carpet. I don't think this look was a victory for her, but it seems consistent with her taste in couture. The sleeves & shoulders are whack, right? Or is that just me?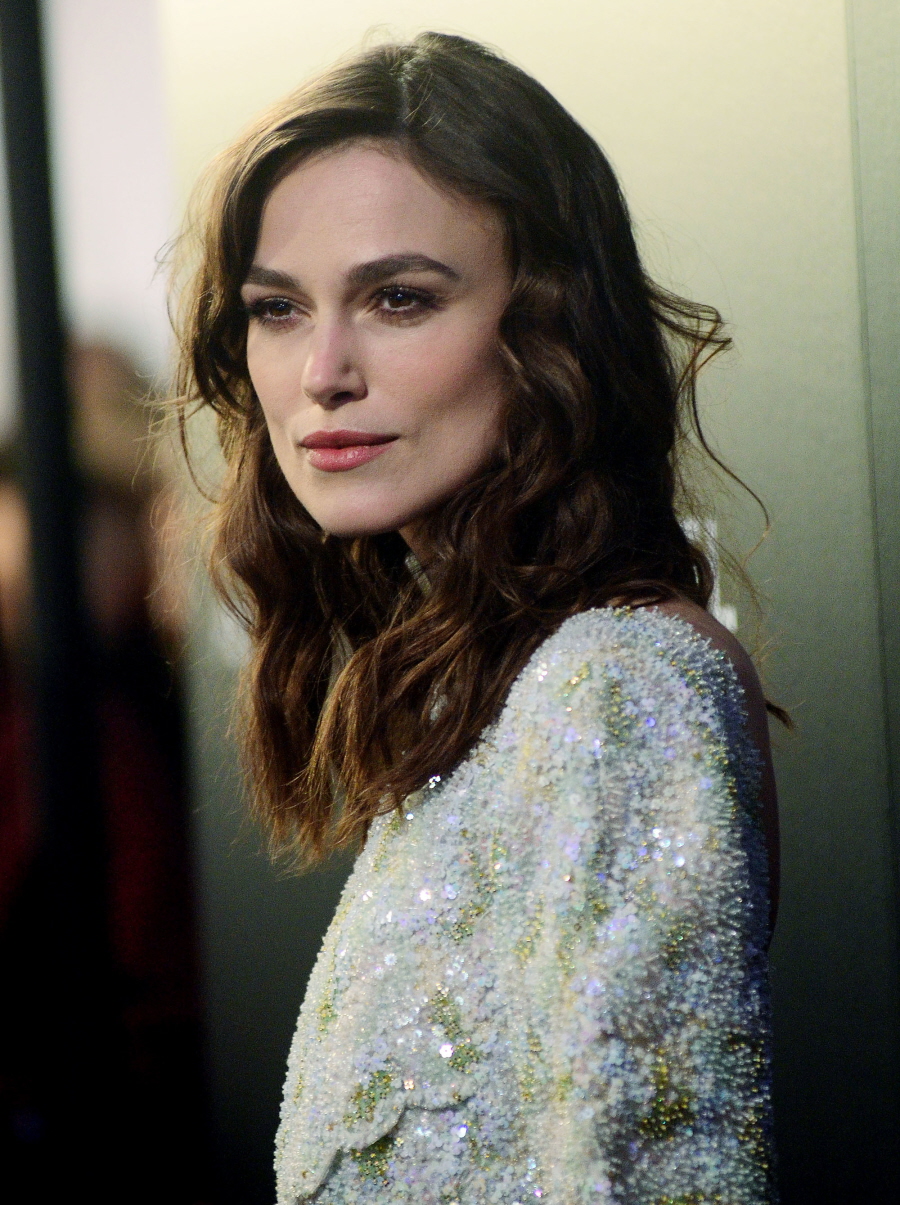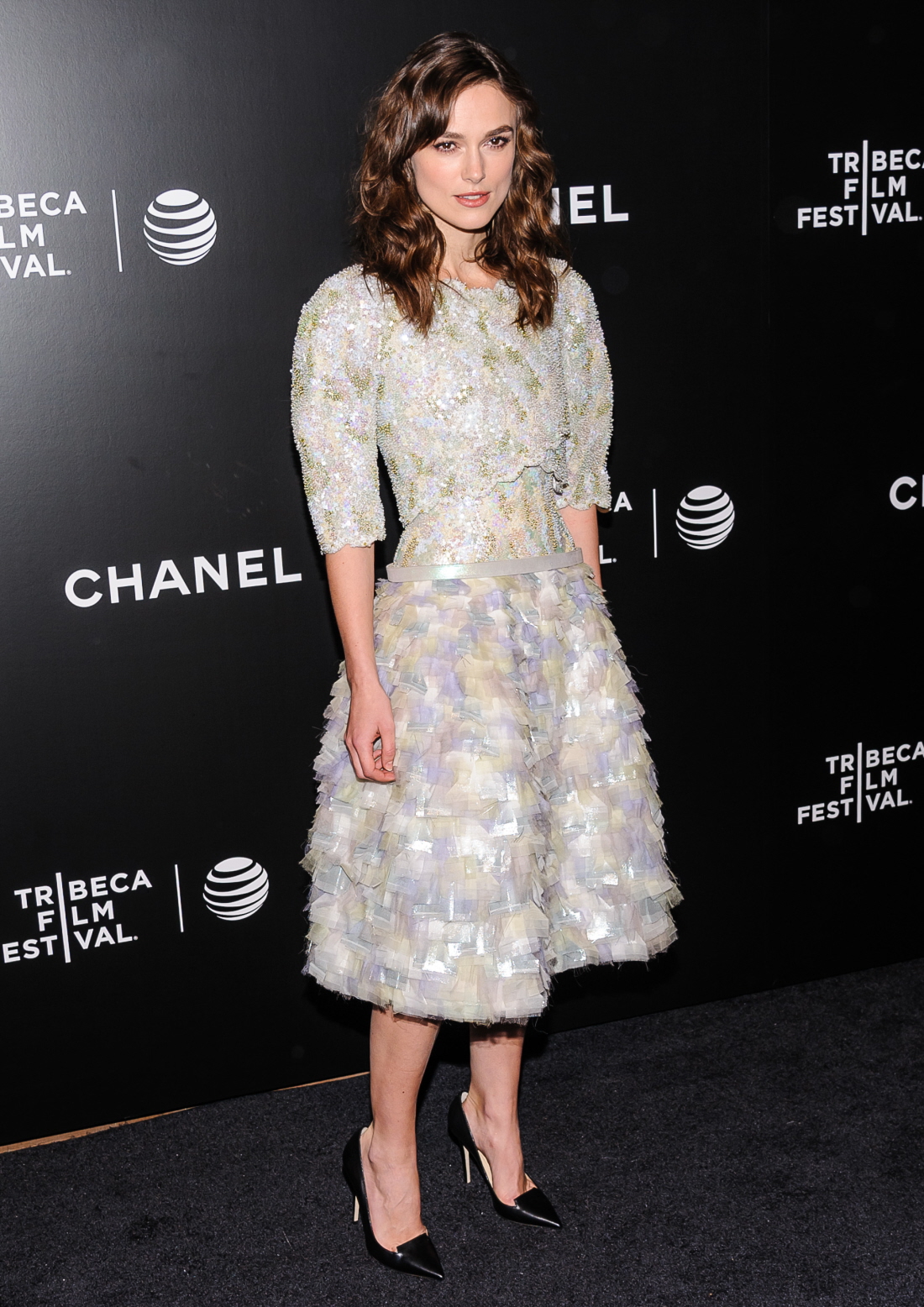 Hailee Steinfeld wore this Valentino Fall 2014 look – very mod, very young, very cute. Hailee is such a pretty girl and I don't have a problem with this. I would take off the leather cuffs, but that's it.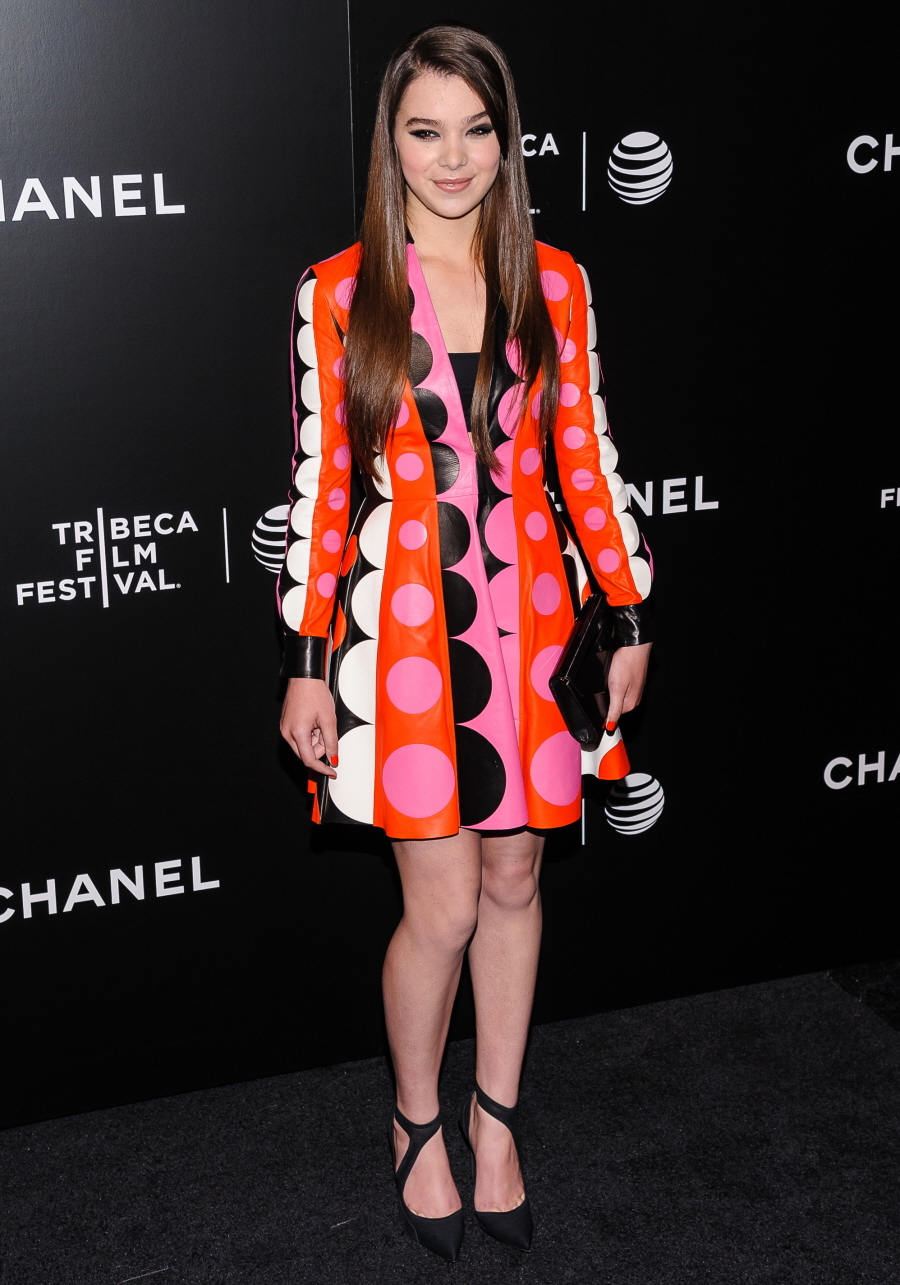 And here's Adam Levine and Behati Prinsloo. Behati seemed to go really low-key in this navy dress, so much so that I kind of wonder if she knew the background was going to be black. She just blends in. I couldn't find the designer ID on this, but some people thought it was maybe designed by Adam. Doubtful. Anyway… ugh, I can't with his face. I don't understand how he gets supermodels.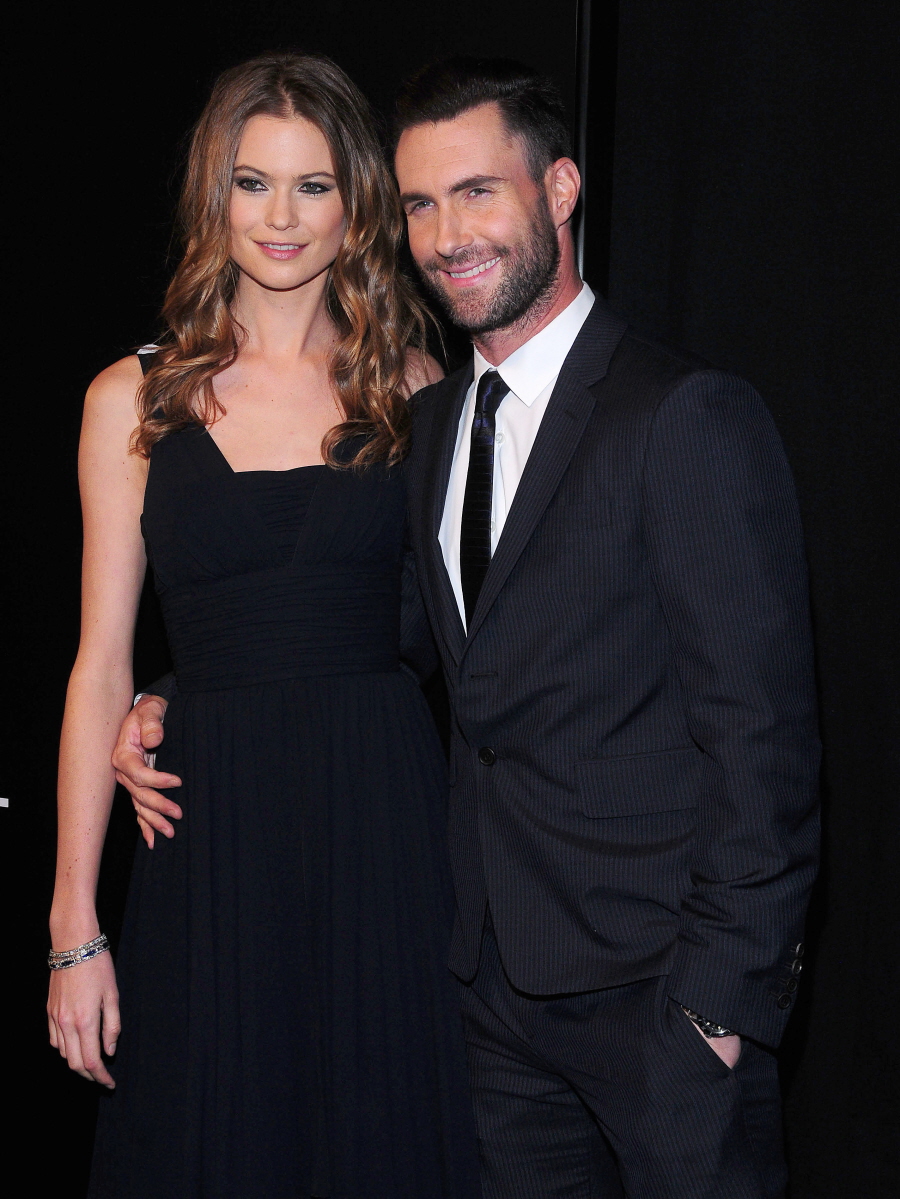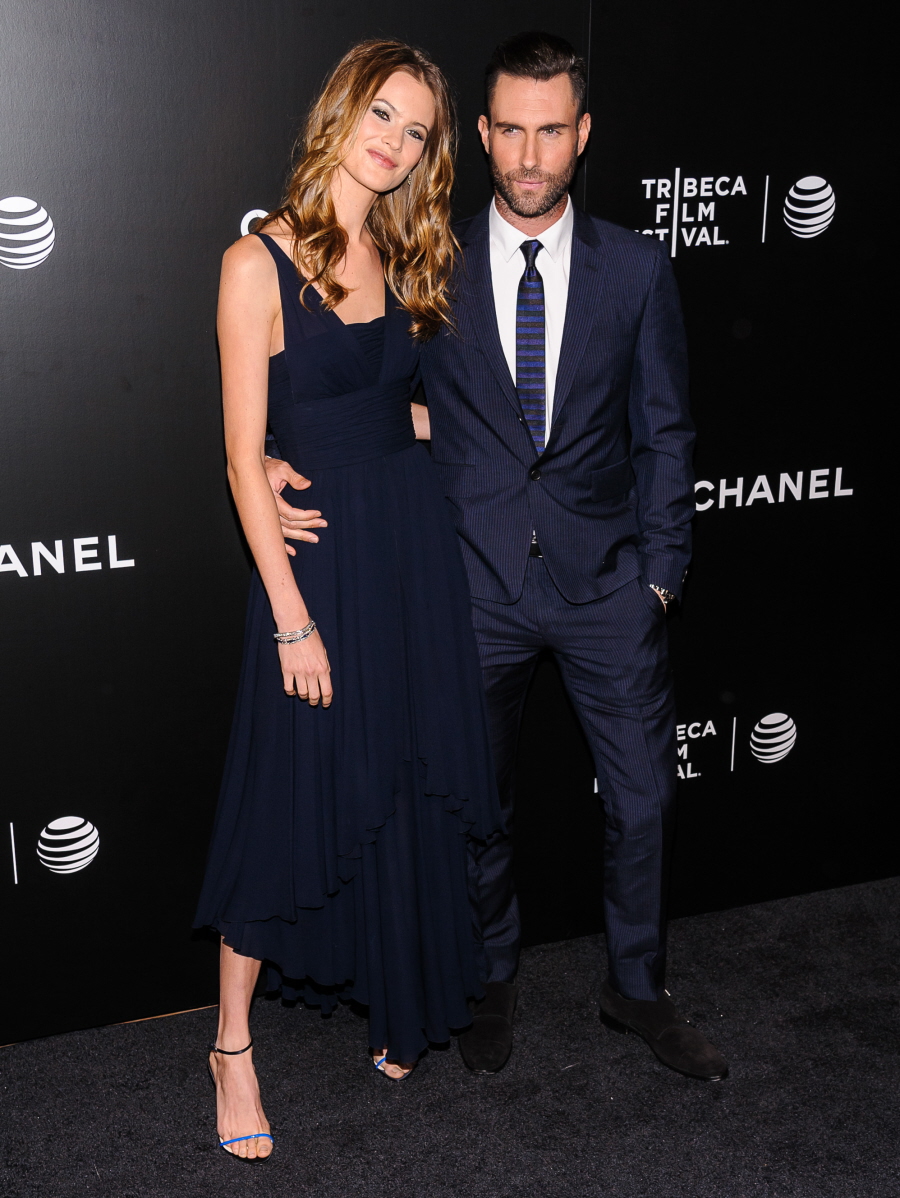 Photos courtesy of WENN.