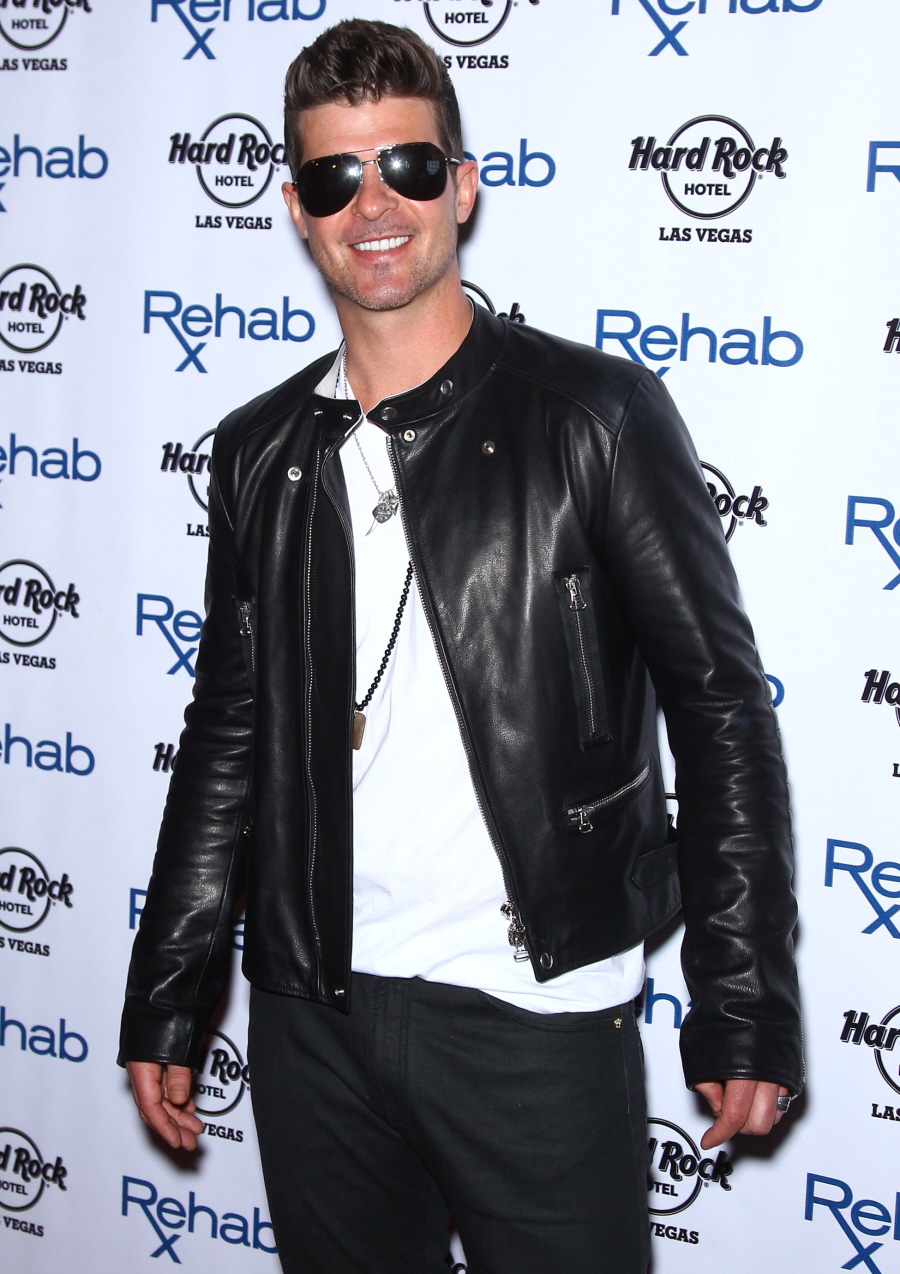 We spent a lot of time and internet ink back in February and March talking about the situation between Paula Patton and Robin Thicke. Paula seemingly came to her senses at last and told Robin that she was done with his fooling around, his very public wandering eye/dong and his disrespect. For his part, Robin seemed determined to make things right with Paula – he publicly wooed her back, and after a few weeks, it seemed like they were back together and that the separation/divorce was off. Perhaps Paula was keeping him "on notice" or maybe she really wanted to believe that he could change. I don't know. But I do know that he will never really change. Case in point:
Robin Thicke may still be wearing his ring, but he certainly isn't acting like a husband who wants his wife back! An insider exclusively reveals to Life & Style that on April 19, the "Blurred Lines" singer invited 10 beauties back to his marital home after a night out at 1Oak nightclub in West Hollywood — and he hooked up with half of them.

"Robin didn't force anything, but he made it clear he wanted to have sex with everyone there. He was drunk and clearly enjoying himself," an insider exclusively tells Life & Style in the new issue — on newsstands now.

According to the insider, Robin declared it a "no-pants party" while pouring drinks for his guests, and stripped down to his boxer briefs.

"All of the girls were sitting on his bed; some of them were naked, and he asked each to kiss him on the lips," another insider dishes to Life & Style.

"He kissed five of them in a row. Eventually most people left, but some stayed behind. It was all uncomfortable to watch."
I mean… I guess if you're going to cheat on your wife, you might as well bang five women in one night when you drunkenly declare a "no-pants party." So, do you believe this? I do. I also think that it's probably not going to be a huge shock to Paula. Since they "got back together" or whatever, they've mostly been in different countries (she's working in Canada, he's touring). She knows by now that when the cat's away, the RAT will play. But here's my real question: if you were getting drunk with Robin (which could totally happen), would you go home with him and four other girls and then take turns with him? That's pretty gross, right?
Meanwhile, this week's Star Mag apparently has a story about about Robin and Paula having a menage a D'OH with a female massage therapist and wouldn't you know? Robin and the message therapist started banging when Paula wasn't around.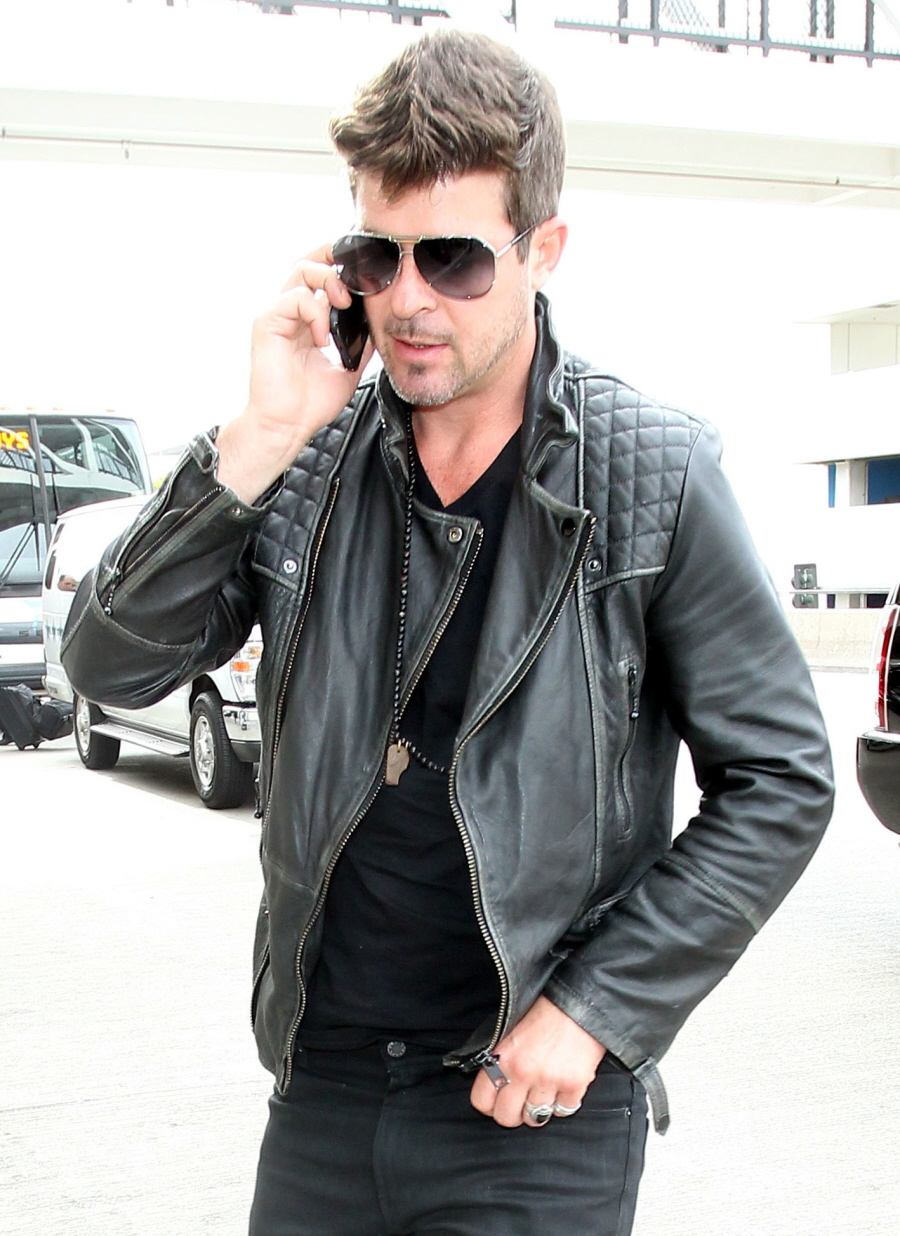 Photos courtesy of WENN.