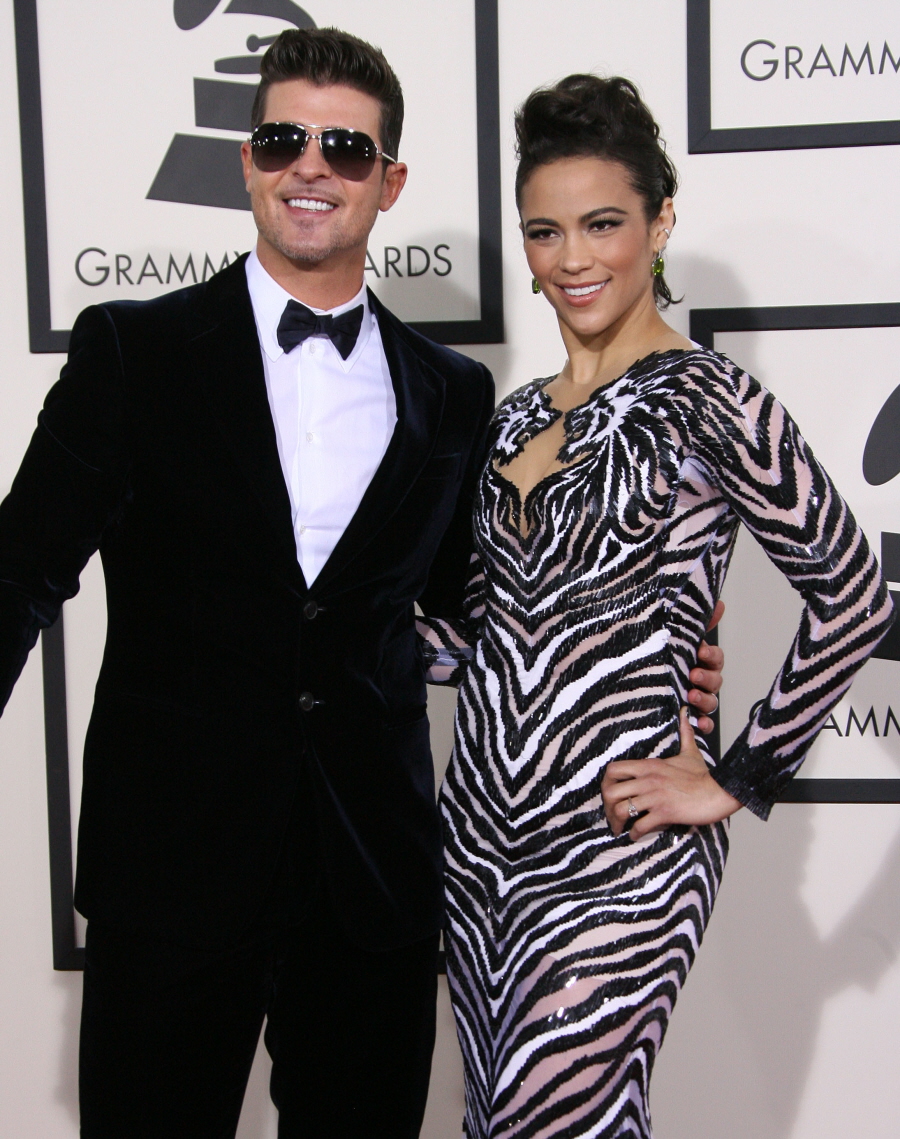 When we last checked in on Paula Patton and Robin Thicke (last week), Paula still hadn't hired a divorce lawyer and she was "open" to reconciling with Robin Thicke. Robin was apparently trying to persuade her to come back to him, telling her that he could change and he was already in the midst of changing for her. No more wild partying. No more groping young club girls. No more disrespecting Paula in front of national televised audiences. And Paula is still seeing if he's for real. That was the holding pattern. Now TMZ reports that Paula and Robin are pretty much back together, sort of.
Robin Thicke has made significant headway in his campaign to win his wife back, because multiple sources directly connected to the couple tell TMZ … Paula Patton is open to giving him another chance.

We're told Robin and Paula never stopped communicating. They talk constantly, but she was very clear the day she dumped him … she wanted a DIVORCE.

Our sources say the tone of the conversations have changed, and the 2 of them are now talking about what Robin needs to do to convince Paula that the marriage can work to her satisfaction.

She has not hired a divorce lawyer, we're told, and has no plans to do so. We're told their phone conversations have been productive. But here's what hasn't been productive … she's not impressed with Robin's on-stage pronouncements of love.

She is impressed that Robin has been a good dad since the split, seeing their kid when he can and keeping in touch when he's on the road.

As for the tone of the conversations … we're told "smooth and cordial." We're not exactly sure what smooth means, but you know, they're both very … smooth.
Gurl, HIRE A LAWYER. Of course he's sweet-talking you now. Of course he's putting in the effort NOW. Now that you've publicly dumped him and put him on blast. Just remember his wandering hand (not to mention his wandering dong, gurl). Just remember all of his sleazy crap and just call it a day.
Here's what worries me though: Robin is waging an effective campaign to "woo" his wife back, which is something that very few celebrity men would do. Most men are too fragile and delicate to come right out and publicly proclaim that they don't want a divorce and they want to work it out, and begin a public campaign to make that happen. I can see how Paula would be flattered by that and how this has given her what she really wanted: the chance to see how much she means to Robin. That being said, he's still the same douchebag.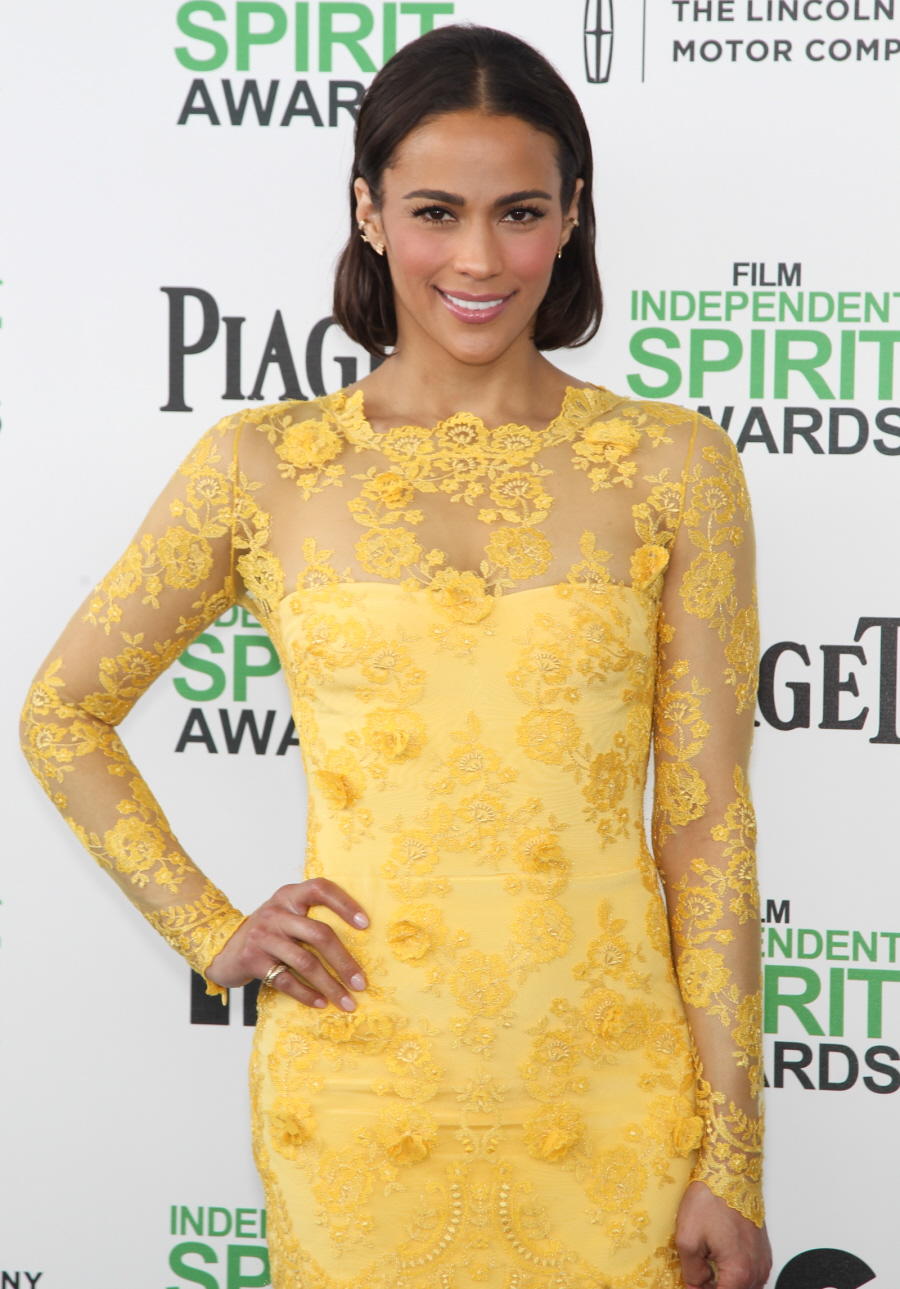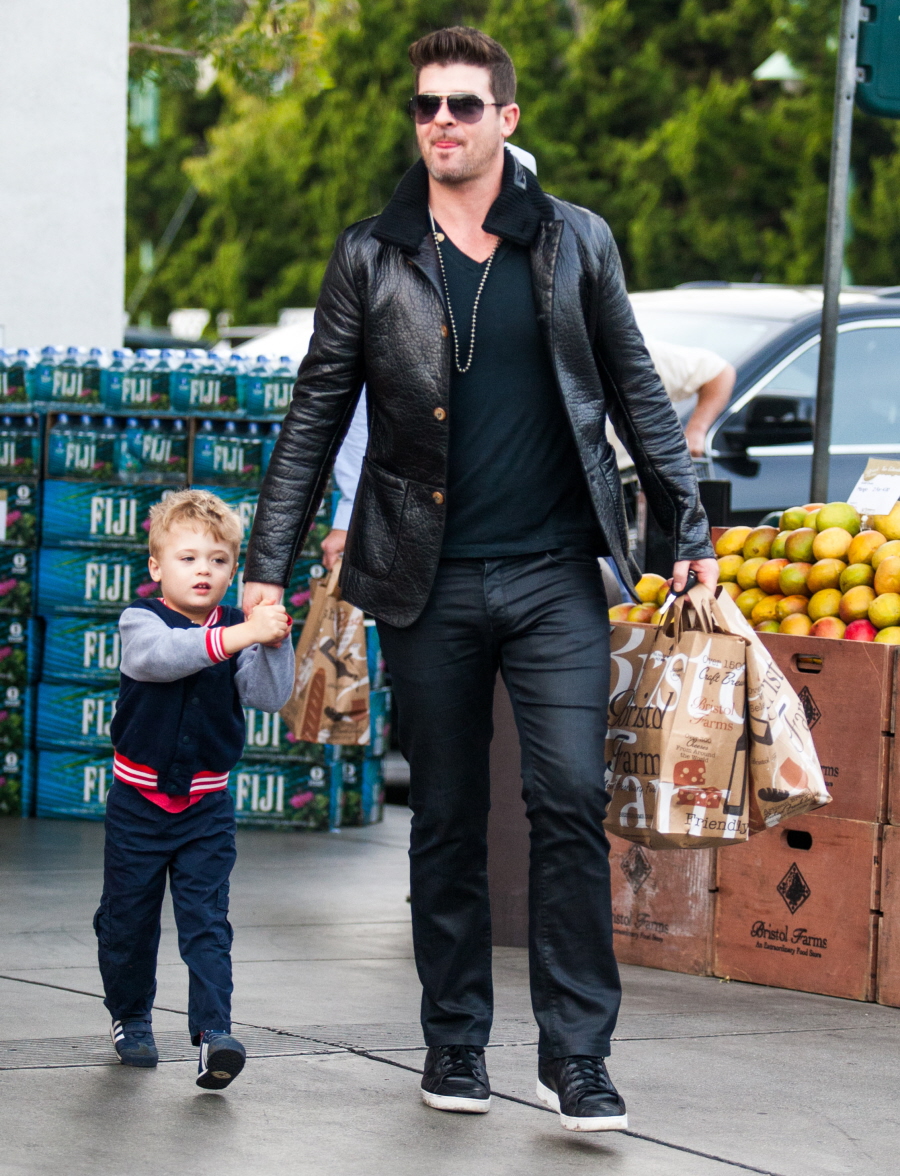 Photos courtesy of WENN, Fame/Flynet.