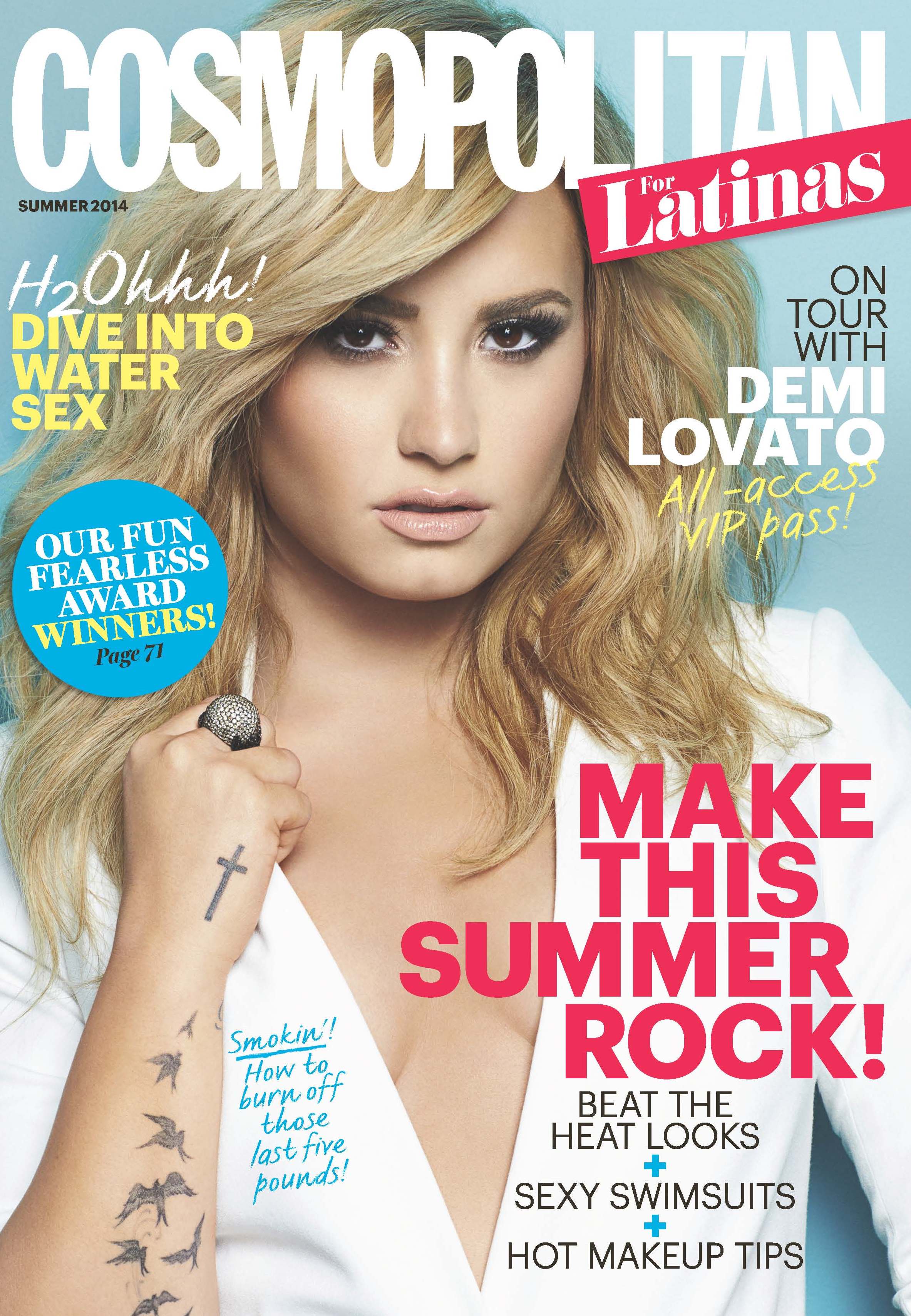 Demi Lovato covers the new issue of Cosmopolitan for Latinas, and she is named their 2014 their "Fun, Fearless Latina of 2014." I have to admit, I'm sort of impressed with the changes Demi has made to her life over the past few years. I even find myself singing along to a few of Demi's songs on the radio. She got new songwriters, right? Because her music sounds really different. So, while I'm happy that Demi has been able to heal and find a healthier place, I still worry that her boyfriend Wilmer Valderrama is still bad news, has always been bad news and will eventually be what takes her down again. But for now, let's celebrate Demi's successes. Some highlights:
Being lonely as a child/teen performer: "It was that loneliness you get when you're sad and it's the middle of the night, and even though you have family and friends to call, it's hard to pick up the phone." By her teens, she'd fallen into a familiar pattern: well-publicized bouts with bulimia, drug abuse, and self-mutilation. The spiral continued with a rehab stint and a canceled tour.

She celebrated her last birthday in Kenya with Free the Children charity: "I was used to drinking and doing drugs on my birthday. I always imagined my 21st being a huge party where I'd get shit-faced and go crazy. But I realized that there's so much more to life than that. Imagine walking 10 miles a day just to get water for your family? We have so much to be grateful for."

On inspiring young girls: "When I was younger, I needed someone in the spotlight to idolize, who stood for positivity and light and happiness, and wanted to change the world. And because I didn't have that, I realized, I want to do that, if only for my 12-year-old little sister."

On keeping her bipolar disorder in check: "It's a daily thing. I treat it with medication. Not everybody does that, but for me it works. That's what works for me – medicating, checking in with people, being honest, and being grateful for things."

On her career: "I'm very proud of how far I've come, but I definitely want to win a Grammy one day, and I dream of winning an Oscar. I want to continue to tour and build my fan base and make music that will last for decades."

On when she feels the sexiest: "I feel sexiest when I'm comfortable – this means when I'm in my element onstage, and also when I'm wearing a T-shirt, jeans, my leather jacket, and no makeup!"
[From Cosmopolitan for Latinas]
I like that she's talking about being medicated for her bipolar disorder. It's refreshing considering that the last time we talked about this kind of issue was when Amanda Bynes' mother claimed that Amanda's past behavior was just marijuana-related, and that Amanda was not on any medication. Some people don't believe in pharmaceutical treatment for chemical disorders like bipolar, and that's their right. But my take is that if you're like Demi or Britney Spears, pharmaceuticals can help a great deal. You just have to find the right drug and the right dosage.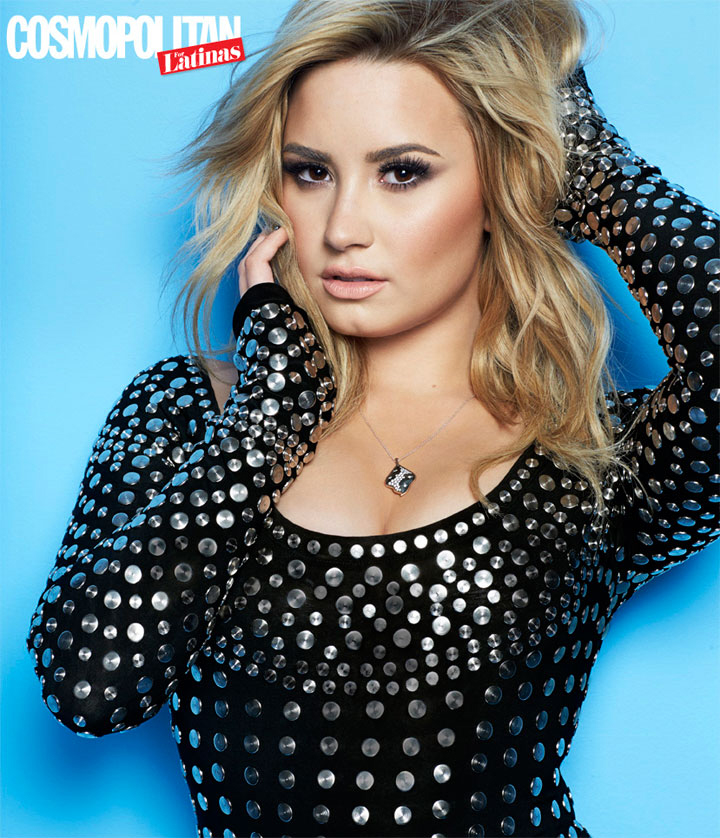 Photos courtesy of Matt Jones/Cosmo.