Stephen Amos fears Prince Harry racism furor will cost him medal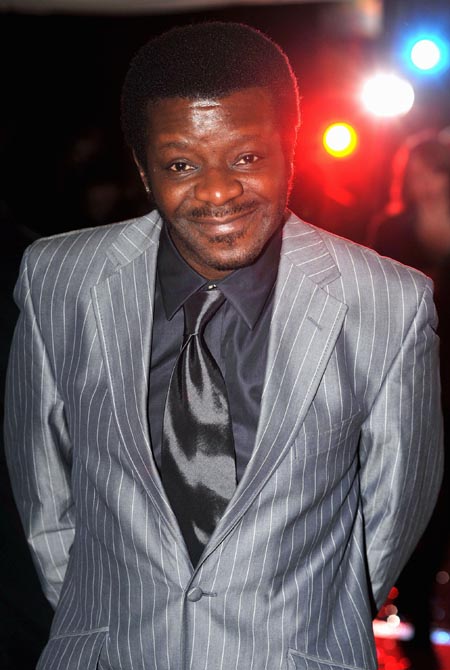 British comedian Stephen K. Amos is sorry that he's unleashed such a torrent of bad press for Prince Harry. Amos has taken to the media in an attempt to calm people down, even though it was Amos himself who revealed Harry's comment "You don't sound like a black chap" to the public.
Yesterday it was announced that Prince Harry has been ordered by his military command to attend sensitivity training. Add to this the public outrage, and we can only hope that perhaps Harry has learned his lesson about ever referring to someone's race or ethnicity, even if it's a compliment.
In some ways Amos is just reiterating his previous statements that Harry really didn't mean his comment in a vicious or nasty way. Then Amos goes one further by joking that if the public storm continues, Amos will lose his chance at ever receiving an OBE (Order of the British Empire). The Daily Mirror has more:
The comic in the latest Prince Harry race row begged for calm yesterday.

There was public outrage when Stephen K Amos revealed Prince Harry told him he didn't "sound like a black chap".

But Amos joked: "I'd like to appeal for calm as the future is ruining my chances of an [Order of the British Empire]."

He said Harry's comments at Prince Charles' 60th birthday concert were "taken out of context", saying: "I do not believe Prince Harry was racist to me."

But Naomi Byron, of Youth Against Racism, said: "Many young people will be disgusted."

Harry is going on an Army equality course after calling a colleague "our little Paki friend".
From The Daily Mirror
The British Celebitches can correct me, but I believe the OBE is the lowest civilian honor in Great Britain. It's not like being knighted, it's just a little medal. No disrespect to the recipients of the OBE, but it's not a huge deal, right? Amos should hold out for a knighthood!
Off-topic, I know, but in the 1960s, the Queen gave every member of The Beatles an OBE. John Lennon later sent his back, and I saw on a documentary series about The Royals that the palace still keeps Lennon's OBE in a vault with a little tag that says "returned", which is kind of extraordinary. I wonder how much a rich fan would pay for it.
Stephen Amos is shown on 12/6/08. Credit: WENN Prince Harry is shown on 6/25/08. Credit: PRPhotos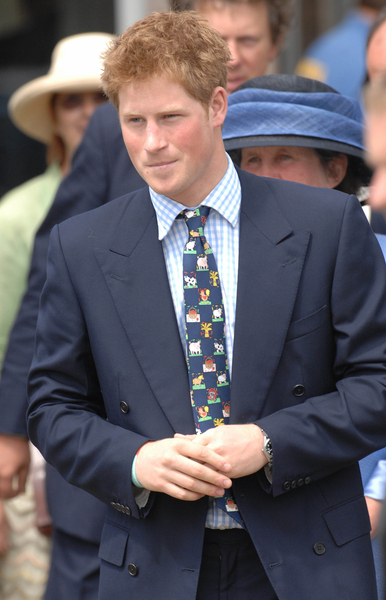 Written by Kaiser

Posted in Prince Harry

- Mariah Carey lip synced on American Idol [CDAN]
- Colin Firth is looking good [Lainey Gossip]
- Internet celebrity charged with murder! [D-Listed]
- What is Paz Vega wearing? [Go Fug Yourself]
- New bachelors on The Bachelorette [Reality Tea]
- Goodbye to The Office [Pajiba]
- Bachelor Sean's fiance cheats on him [Evil Beet]
- Britney Spears out with her man [Popsugar]
- Nina Dobrev works it [Popoholic]
- Cindy Crawford needs to lay off the 'tox [Celebslam]
- Who said it: Carrie Bradshaw or The Dalai Lama? [Buzzfeed]
16 Responses to "Stephen Amos fears Prince Harry racism furor will cost him medal"