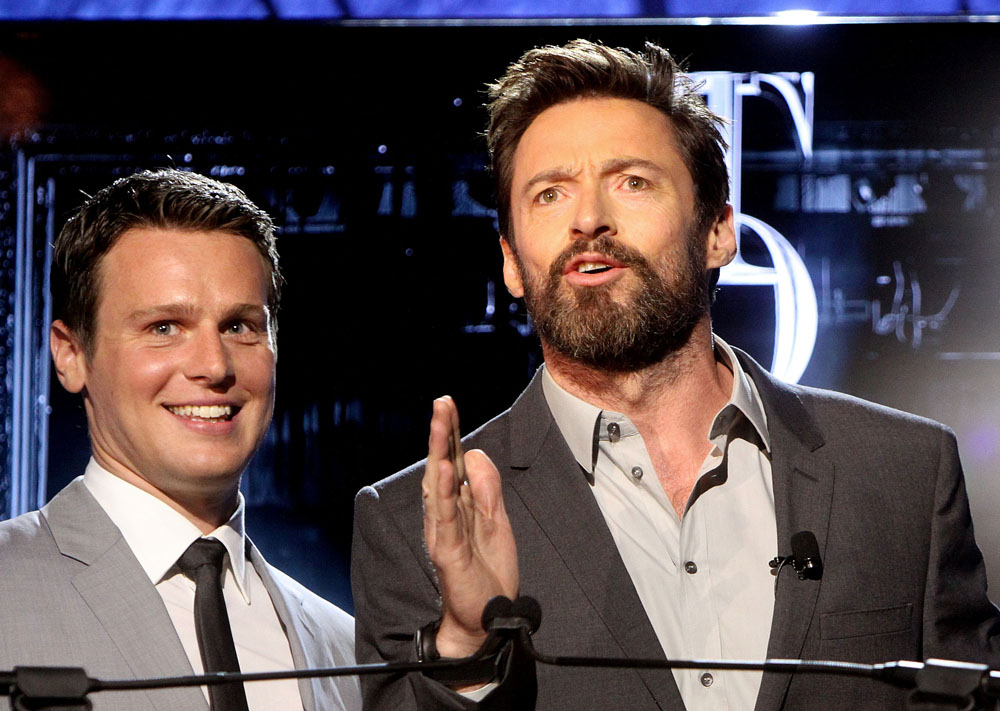 I'm sure this story is exaggerated for effect, but that's not going to stop me from repeating it. In an appearance on the Graham Norton show, which airs tonight, superhero hunk Hugh Jackman said that he recently had to switch from genuine metal claws for his character Wolverine to plastic claws. The reason being that his manhood was in peril from a near miss with the metal claws. Here's what he said:
High Jackman… was trying to protect his modesty while filming a naked scene for the upcoming superhero film when he nearly lost little Hugh permanently.

"There was a very intense first scene and I insisted on a closed set," he told Graham Norton on his chat show. "I ran round the corner and all the female members of the crew were gathered there.

"I tried to cover myself and cut my inner thigh – it was just the inner thigh thankfully! The metal claws had to go – you can't have bits and pieces flying off."

The actor – who will soon be hosting this year's Tony Awards – made the comment during his appearance on this week's episode of The Graham Norton Show, where his co-star Michael Fassbender praised Hugh's commitment to his gym routine and admitted his energy was infectious.

"His discipline is incredible – he is up and in the gym at 4.30 in the morning, every morning," said Michael, slightly in awe. "When we arrived there was a Jackman effect and we all started training to try and keep up."

Hugh spent 18 months in total toning up for his most recent stint as mutant Marvel Comics hero Wolverine, who possesses animal-keen senses and a capacity to heal quickly.
I need to see more of the Graham Norton interview considering that Jackman, Fassbender AND McAvoy were there. Yes please. They were promoting X Men: Days of Future Past, of course, which is not out until May 23, damnit. I was hoping it was out sooner.
As for Jackman's story, I imagine that the female crew members were all gathered in that particular location for a reason, amiright? I mean I would wait around for hours just for a chance to see Jackman shirtless. Tell me he's naked and I'll be at the film on opening night. (You know they're not going to show the goods that were in peril, though. It's only PG 13.)
There's a new X Men Days of Future Past preview featuring Magneto and Charles Xavier, but beware that it's slightly spoilery. Also another preview featuring Jennifer Lawrence and Peter Dinklage has also been released. Lawrence kicks some serious ass.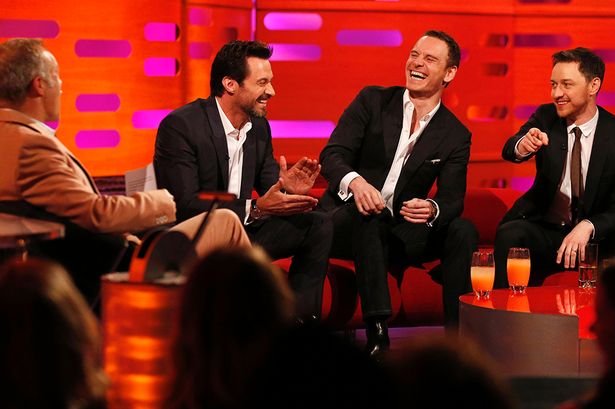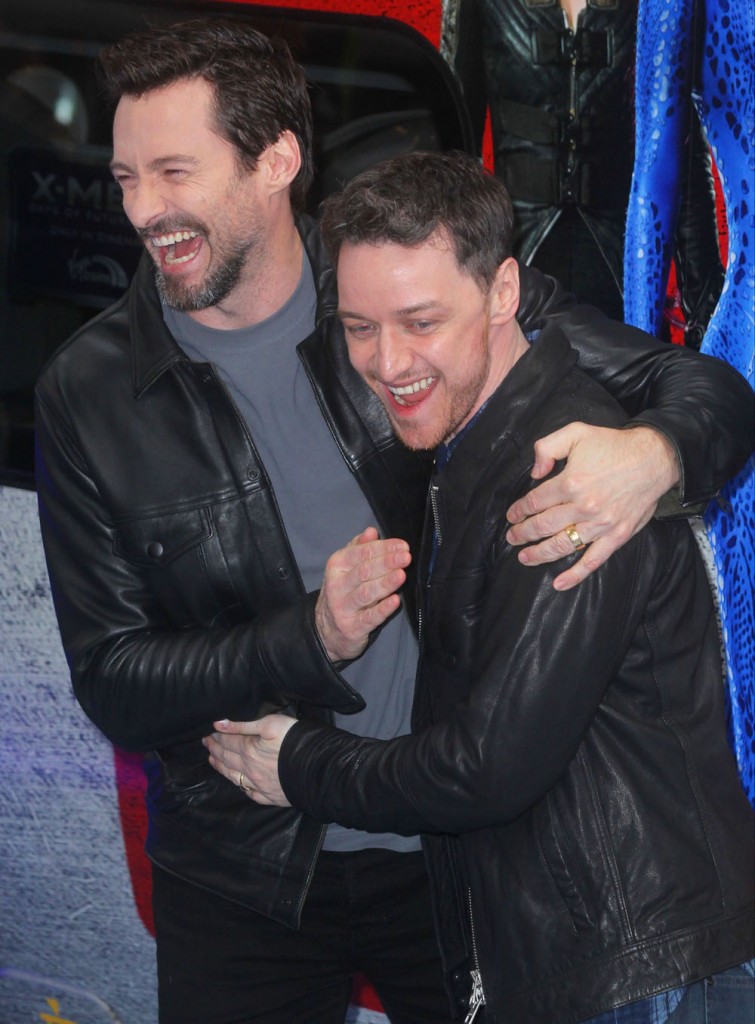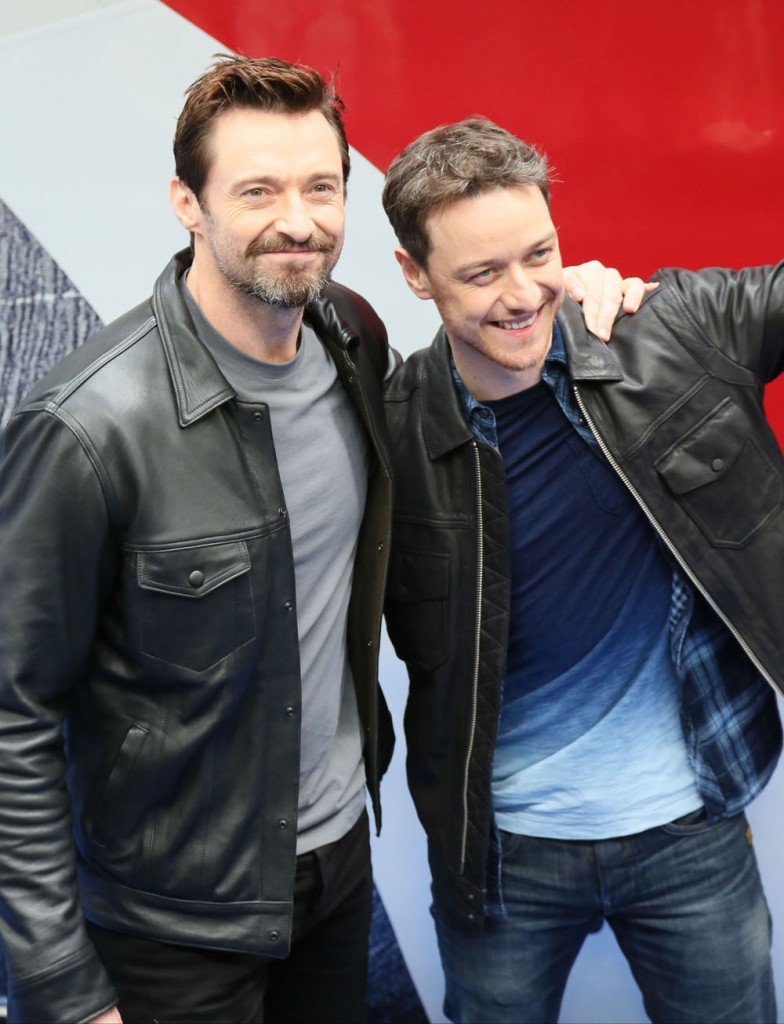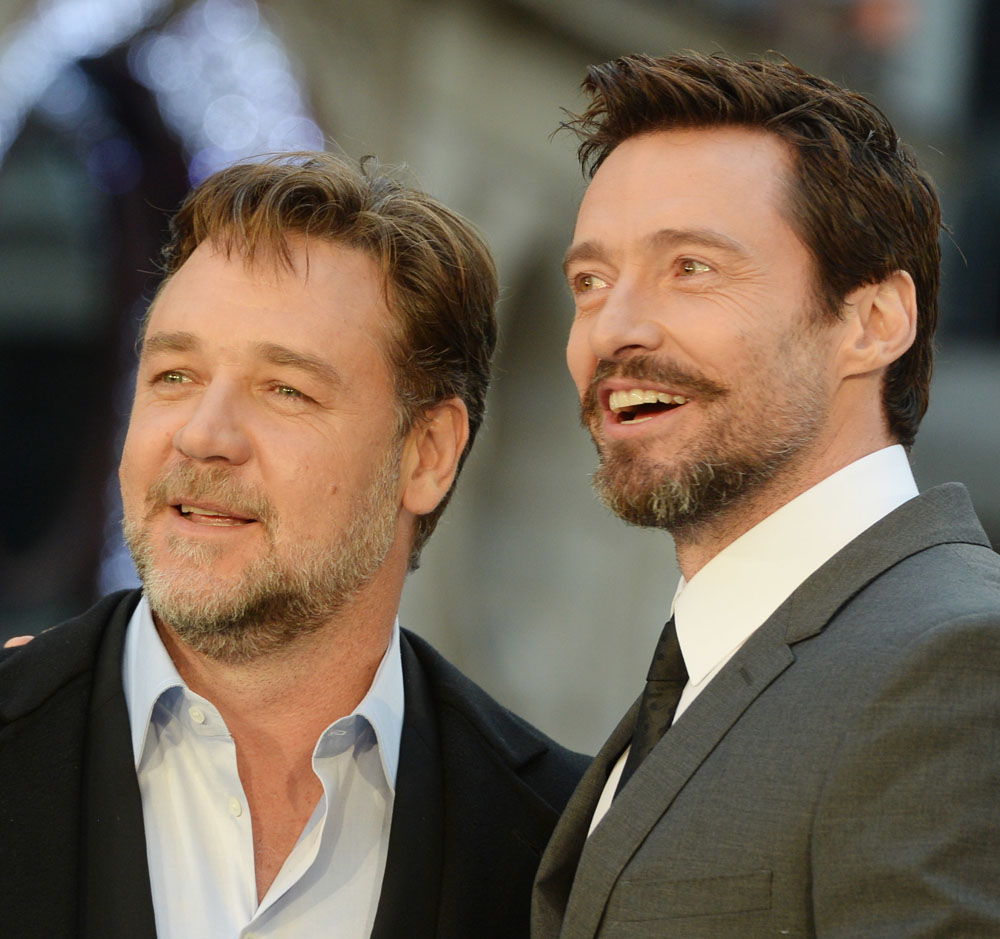 photo credit: WENN.com