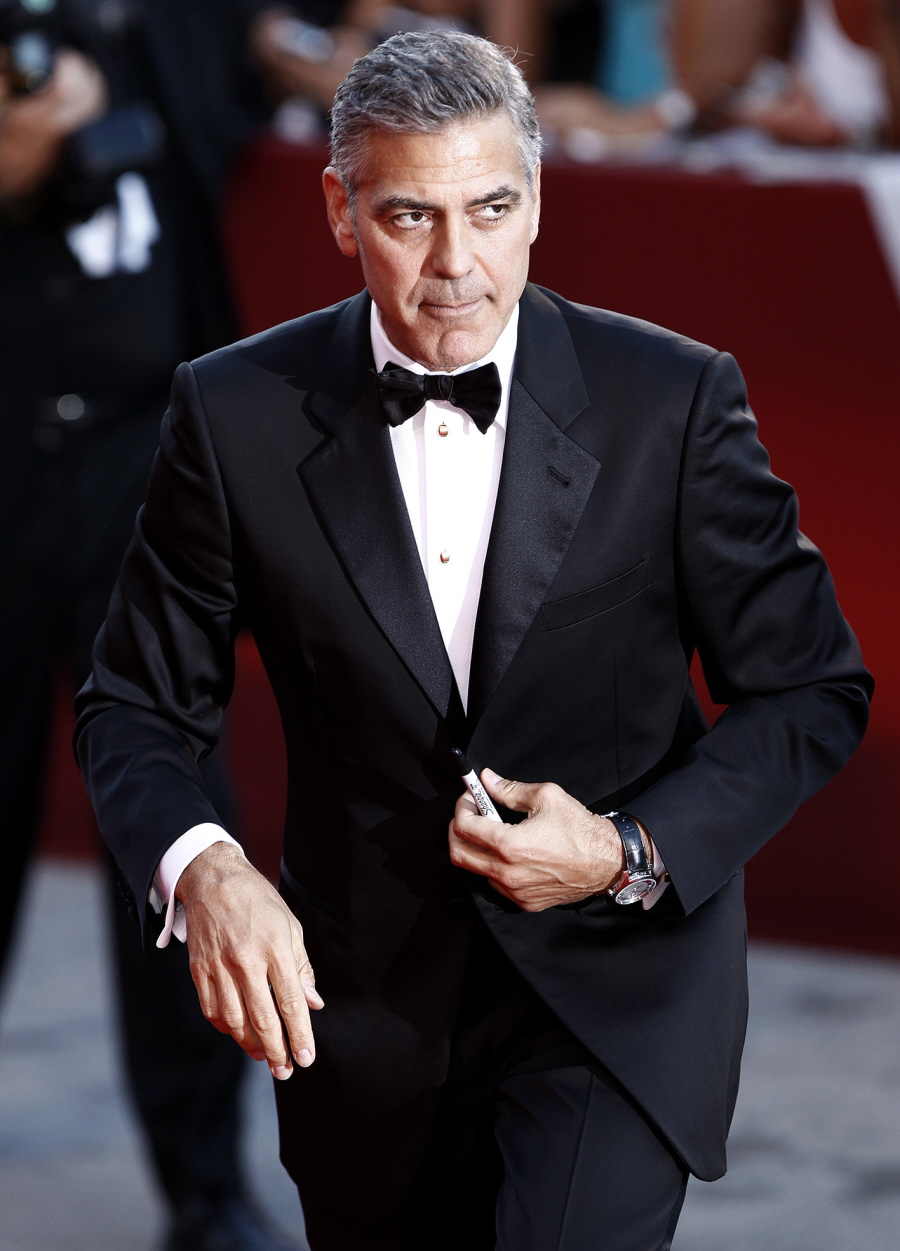 A few weeks ago, back in the halcyon days before we were being inundated with news about George Clooney's proposal, engagement and how Amal Alamuddin is "so different/smarter/more classy" than every other Clooney Girl, we learned of a somewhat hilarious George story. George was in Las Vegas sometime in early April. He was having dinner with some assorted bigwigs and one of the people was Steve Wynn, the hotelier and all-around rich dude. Steve Wynn maybe said Pres. Obama was an "a—hole." George Clooney maybe/probably called Wynn an a—hole. But the whole dispute got a lot bigger than a simple tequila-soaked war of words. George and Steve put out competing statements about what went down and the whole thing read like junior-high BOY DRAMZ. Well, long story short, George is trying to have the final word on what went down:
Don't mess with George Clooney. The actor, who got into a heated argument with Steve Wynn in Las Vegas last month, has released a statement to PEOPLE responding to the casino mogul's latest comments, this time to Market Makers on Bloomberg.

The war of words dates back to April 23, when Wynn allegedly called President Obama an "a——" at a group dinner attended by Clooney. It was amped up Friday when Wynn, among other things, denied doing so and then ripped stars like Clooney as "molly coddled" and suggested Clooney had been drinking too much at the dinner.

Here's Clooney's detailed response:

"Steve Wynn and I have met three times, two times for dinner. That is the extent of our knowledge of one another, so I will refrain from trying to categorize him based on the little time we've spent together, but I will not let his version of the truth go unchallenged.

"He now says he didn't call the president an 'a——.' That is false. He bellowed 'I voted for the a——,' and then called him the same thing several more times as the dinner came to an abrupt end."

"Again there were eight people at the table, eight witnesses. I did in turn, call him the same body part, and walked out. Again he can make up whatever story he wants, but these are the facts. He said I drank 16 shots of tequila. I didn't drink one shot of tequila, not one. We were drinking but it was early and we still had two events to attend."

"He said I live in a bubble. More of a bubble than Las Vegas? Honestly? He says I'm 'molly coddled,' that I'm surrounded by people who coddle me. I would suggest that Mr. Wynn look to his left and right and find anyone in his sphere that says anything but 'yes' to him. Emphatically. I did not attend a private boys' school, I worked in tobacco fields and in stock rooms, and construction sites. I've been broke more of my life than I have been successful, and I understand the meaning of being an employee and how difficult it is to make ends meet.

"Steve is one of the richest men in the world and he should be congratulated for it, but he needs to take off his red sparkly dinner jacket and roll up his sleeves every once in a while and understand what most of the country is actually dealing with … or at least start with the fact that you can't make up stories when eight people who are not on your payroll are sitting around you as witnesses."
Ah, boy drama. Of course George has a point, and in George's defense, I think his version of events is probably a lot closer to the truth. But it speaks to the pettiness of both men that neither can let it go, that neither of them has the maturity to walk away with a shrug and a "Old man is losing his mind, you know." And now I have this image of George Clooney, with Amal Alamuddin and her seven-carat diamond trying to settle him down and George not being able to let it go.
Once again, as with all things involving Clooney in the past week, I'm enjoying the old-school nature of this back-and-forth. Imagine if George was on Facebook or Twitter. It would have gotten much worse. Thank God he's from an era where A-list actors get pissy via publicist's statements and official essays to Bloomberg News.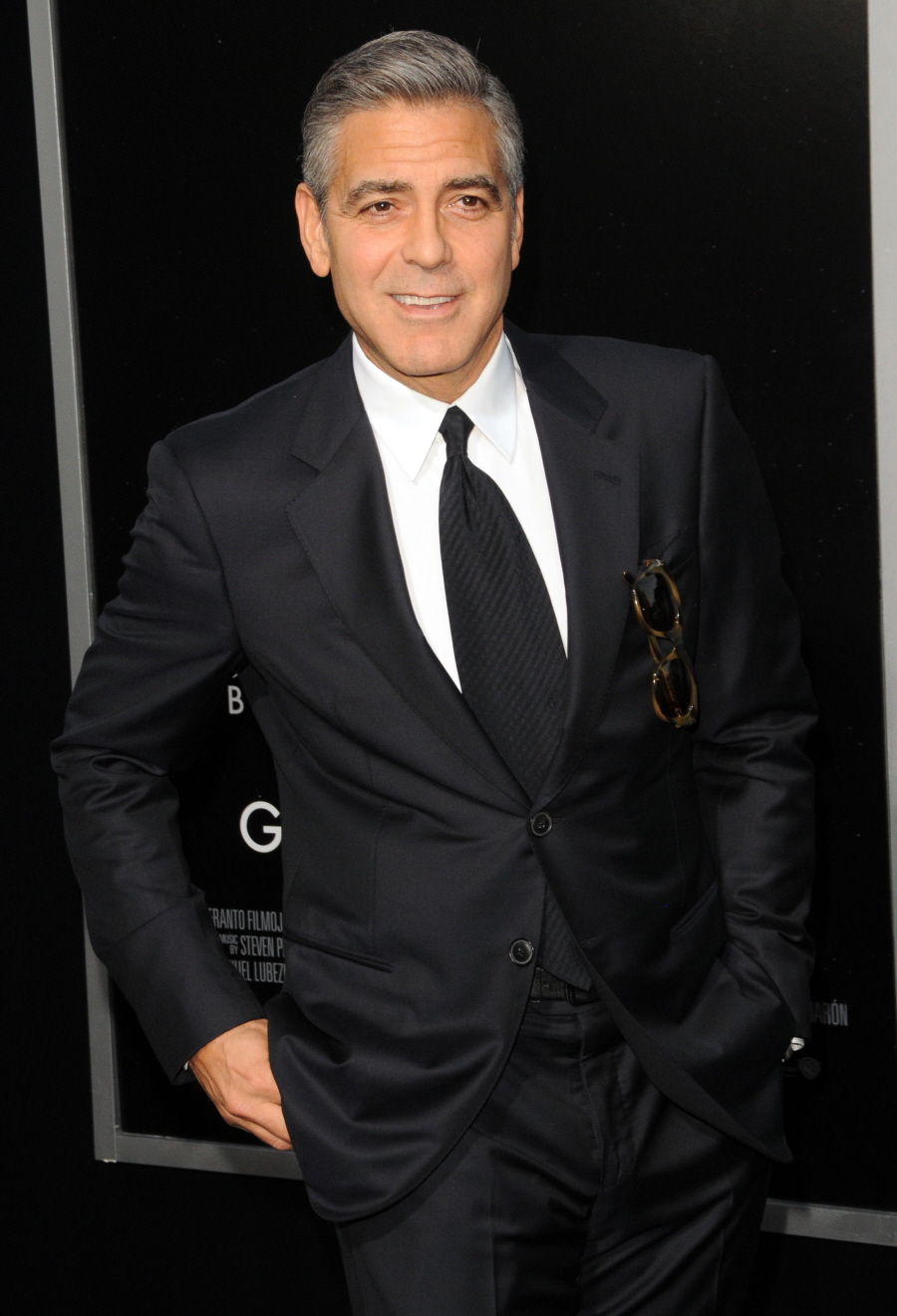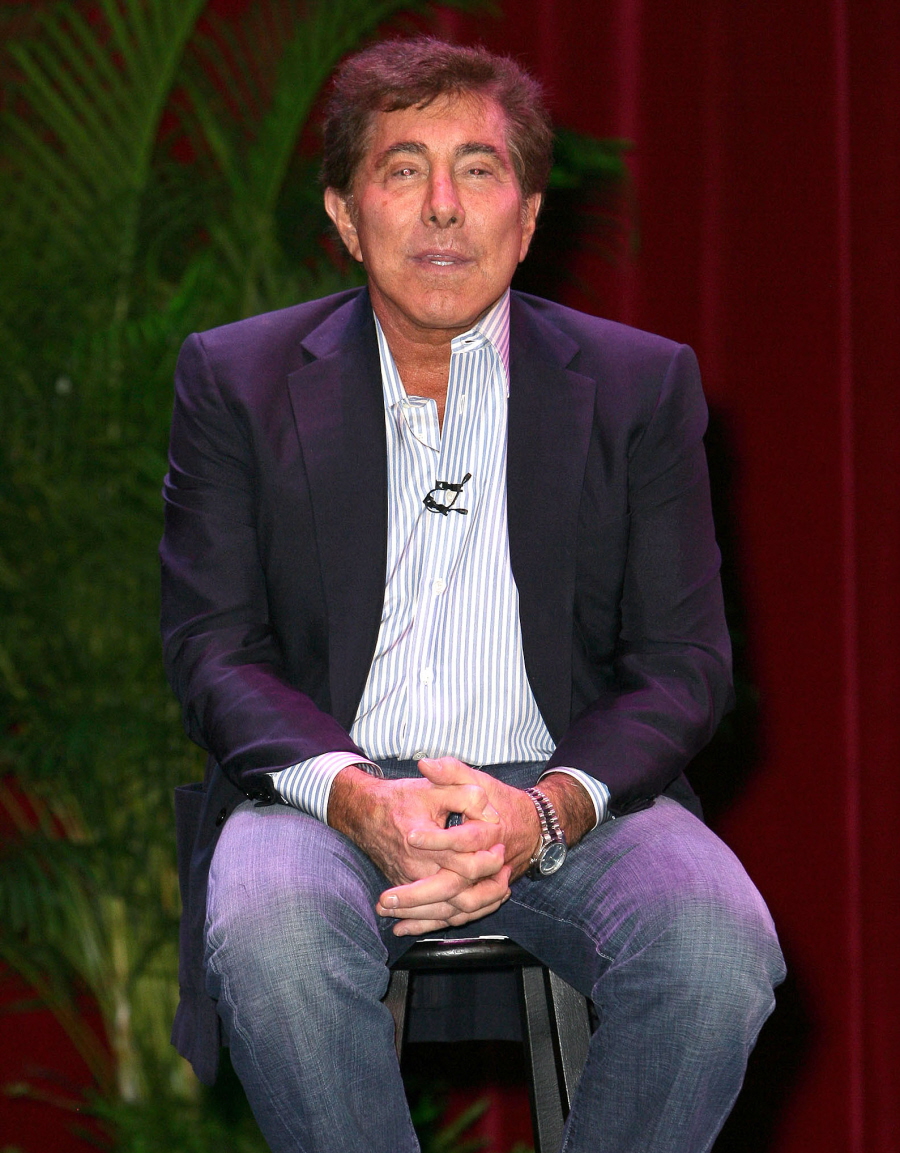 Photos courtesy of WENN.