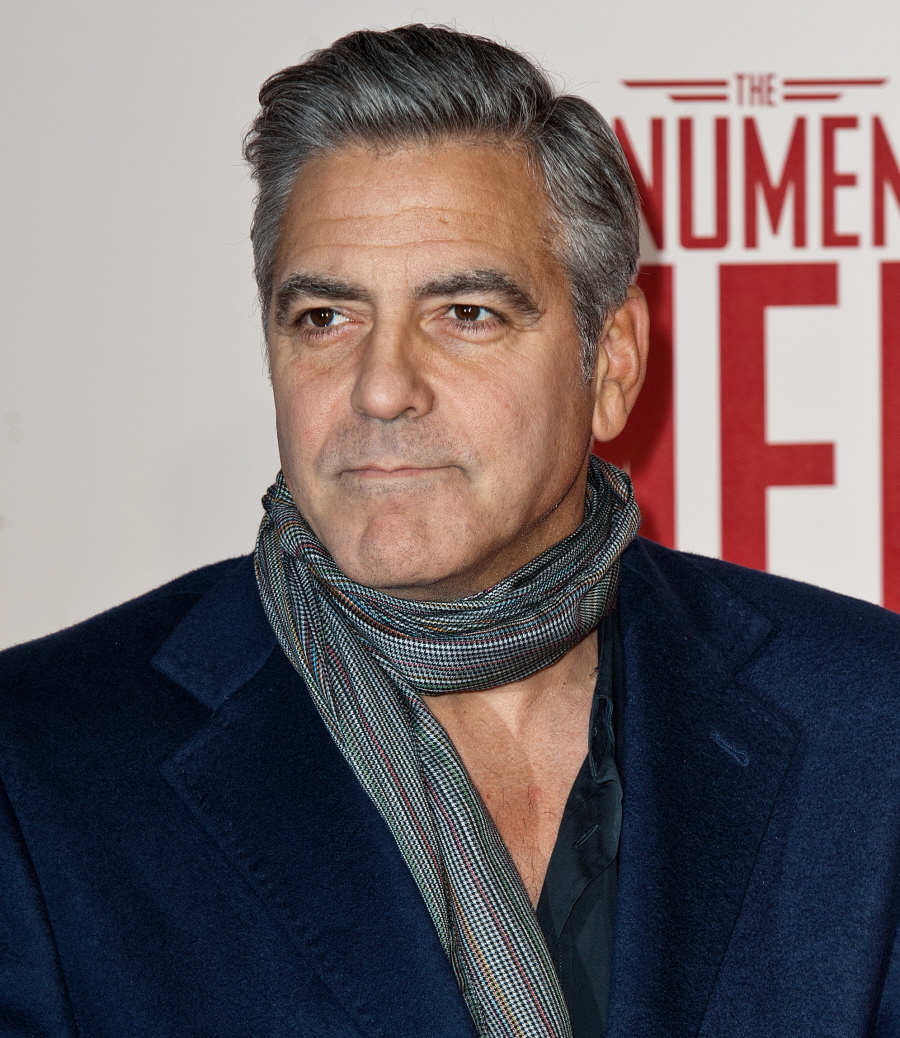 This is possibly the funniest boy-on-boy drama of the year. It's like the Selena Gomez-Taylor Swift dramz, only for the over-50 set. Apparently, George Clooney was recently in Las Vegas to promote his Casamigos tequila (the brand that he started with Rande Gerber). George was at some kind of private dinner with assorted friends, business associates and Vegas hotelier Steve Wynn. Apparently, Wynn is pretty conservative and anti-Obama. And y'all know Clooney is BFFs with President Obama. So hilarity and boy drama ensued. What makes this particularly hilarious is that we're actually hearing from Clooney and Wynn themselves. Like, they're getting into a pissing contest by issuing statements to a Las Vegas newspaper. It's the over-50 equivalent of a Twitter rant.
Hotel-casino developer Steve Wynn and actor George Clooney offered vastly different accounts Tuesday of a dinner that ended in verbal fireworks. Wynn said Clooney "got drunk" from downing tequila shots and stormed off after delivering an F-bomb.

The two-time Oscar winner issued the following statement in an email sent through his publicist: "There were nine people at that table … so you can ask them. … Steve likes to go on rants. He called the president an a–hole … that is a fact … I said the President was my longtime friend and then he said 'your friend is an a–hole.' … At that point I told Steve that HE was an a–hole and I wasn't going to sit at his table while he was being such a jackass. And I walked out. There were obviously quite a few more adjectives and adverbs used by both of us. Those are all the facts. It had nothing to do with politics and everything to do with character."

The incident occurred two weeks ago at Botero restaurant, inside Wynn's Encore hotel. Clooney was in Las Vegas to promote his Casamigos tequila during the Wine &Spirits Wholesalers of America convention.

Clooney and his Casamigos business partners Rande Gerber and Michael Meldman had joined Wynn and a group that included Wynn's wife, Andrea Hissom, Larry Ruvo, founder of Southern Wine &Spirits, and two executives with celebrity powerhouse Creative Artists Agency.

Dinner had ended, and "the place was empty," Wynn said. Clooney took exception, Wynn said, when one of the CAA execs told a joke about former Soviet Union President Mikhail Gorbachev.

"He stood up and threw a hissy fit" at the CAA guy, Wynn said in a telephone interview, his first comments on the dust-up. "Then he sat down and started talking about the Affordable Care Act, and that's when I spoke up," said Wynn, a frequent critic of Obamacare. "He didn't like that either. I think my discussion about the Affordable Care Act was the straw that broke the camel's back. When he's drinking, he considers himself a close personal buddy of the president. He got up and said, 'I don't have to listen to this (expletive) stuff. The only person who got excited at the table was George, and he ran off to another bar."

Clooney's partners were "mortified," Wynn said. "Clooney's fun to be with when he's sober," Wynn added. "If you have a chance to drink with him, you want to get there early, and don't stay late. Everybody who's in my business, the casino business, knows to take actors with a grain of salt."
[From The Las Vegas Review-Journal]
Sounds like two drunks fighting about politics. Because that never happens. It's the way everything is playing out in the media that is SO GREAT. After the Review-Journal published this story yesterday, Page Six got a "leak" from Clooney's camp. A source told Page Six:
"George and Rande were in Vegas for a party for their Casamigos tequila and had an early dinner with Wynn and other associates. Things turned nasty as Wynn was provoking George, talking about politics. At first George just wasn't responding. He just sat there politely listening," our source said. But "Steve kept pushing and pushing, then started raising his voice. George still didn't respond, he really didn't want to get into it." But finally, Wynn figured out how to push the "Gravity" star's buttons. "Discussing Obamacare, Steve called Obama 'an a - - hole,' " said our source. "George responded, 'President Obama is my friend, don't talk about him like that.' " Wynn then shot back, 'Your friend is an a - - hole!' George glared at Steve and said, 'No! You are an a - - hole, and I'm not going to sit here any more and listen to this!' "

The sources said while Clooney stuck up for the president, he pointed his finger at Steve, and "Wynn's three goon-like bodyguards immediately loomed up behind Rande and George." But "before Wynn's bodyguards could touch them, George and Rande got up and walked out."
What really happened? I have no idea. I have no doubt that tempers flared and harsh words were spoken. The thing is… I can fault Clooney for a lot of things, but he seems pretty even-tempered about politics. What I mean is that he's not the type to froth at the mouth and start screaming at people who don't agree with him. But he is the kind of person to call Steve Wynn an "a—hole" to his face.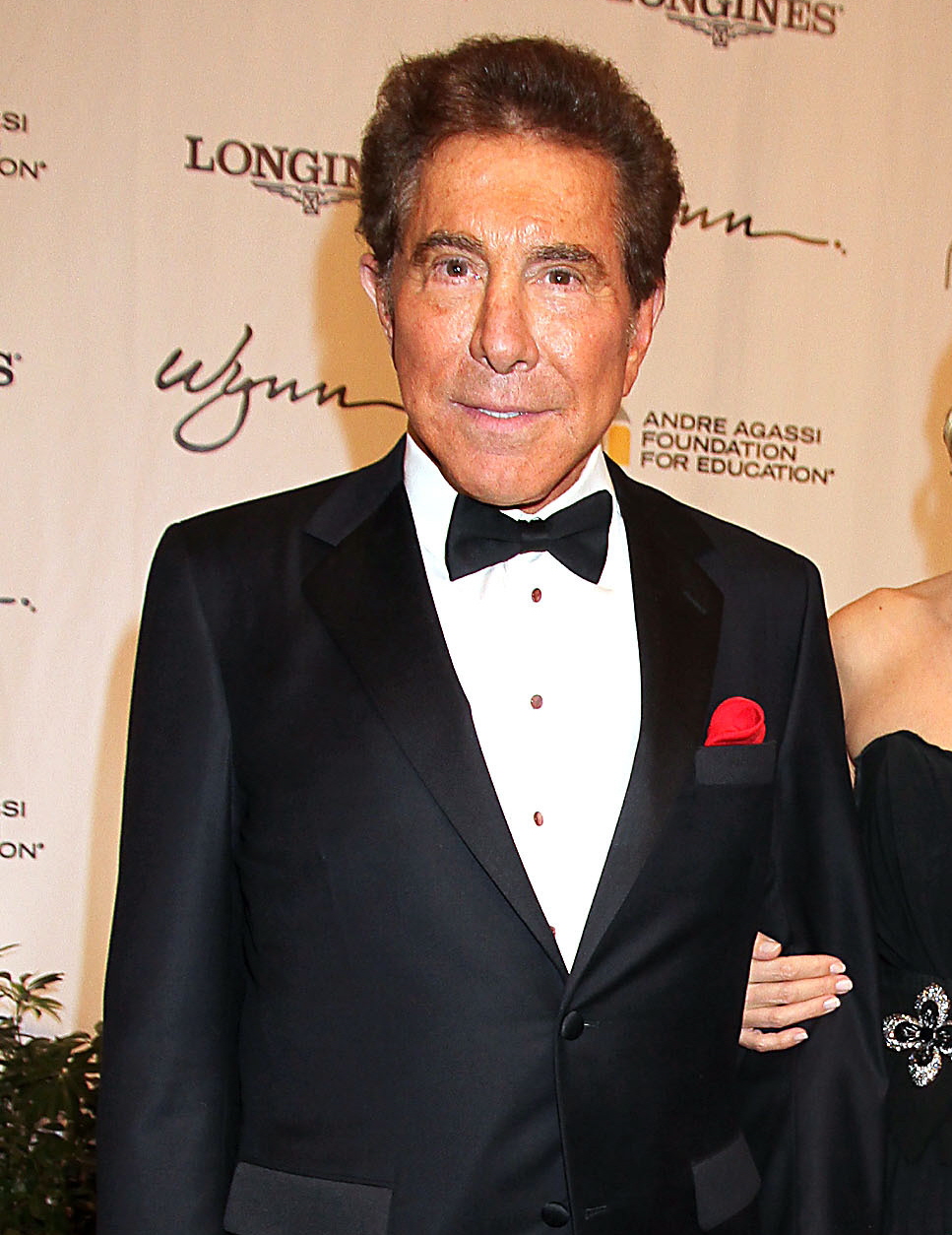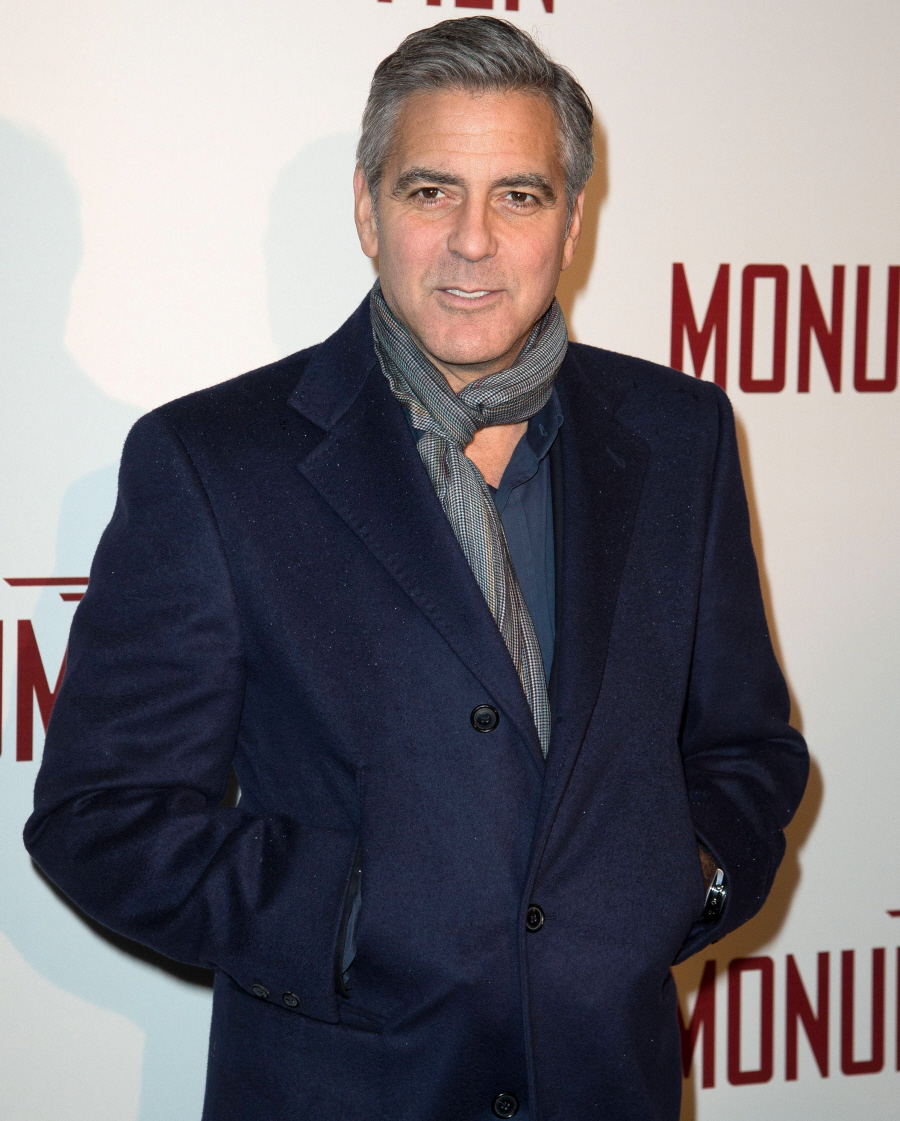 Photos courtesy of WENN.