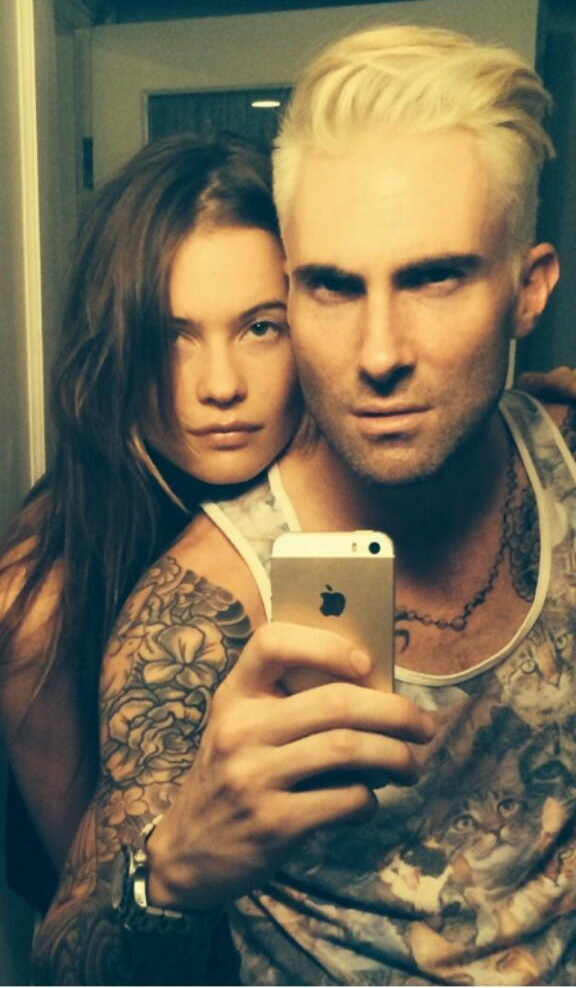 I don't like to admit it, but Adam Levine usually falls under the parameters of what I consider "hot". I like dark-haired men and I tend to go more for the slender types rather than the beefy men. I don't mind tattoos or facial hair. So… am I attracted to Adam Levine? No. He's just too douchey. And now I don't even have to feel conflicted about it, because Adam has dyed his hair a gross peroxide blonde shade.
Adam posted the header photo on his Twitter over the weekend with the message, "Apocalypse prep course complete." When the Apocalypse comes, we're all going to be blondes? That's his fiancée Behati Prinsloo beside him too. I was wondering what the hell he was doing with this kind of dramatic (and fug) hair change, but I read a theory that maybe it's just a temporary thing, perhaps for the Met Gala. I wouldn't think Adam Levine would be into the Met Gala stuff, but considering he's A) engaged to a model, B) family-friendly and "corporate" these days and C) in change of his own line of budget groupie-wear, maybe he will be in attendance at the Met Gala.
I feel like Levine was aiming for Billy Idol, but the look is more reminiscent of Anne Hathaway at last year's Met Gala.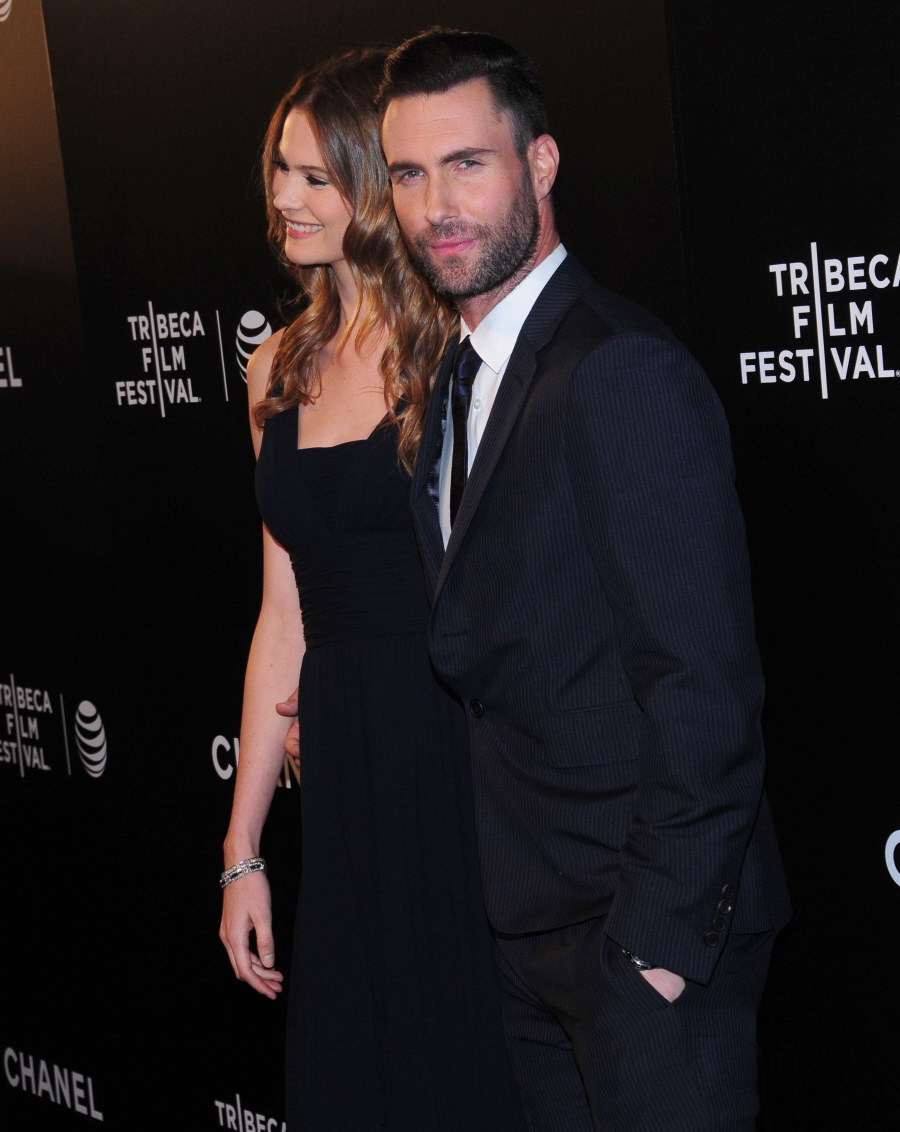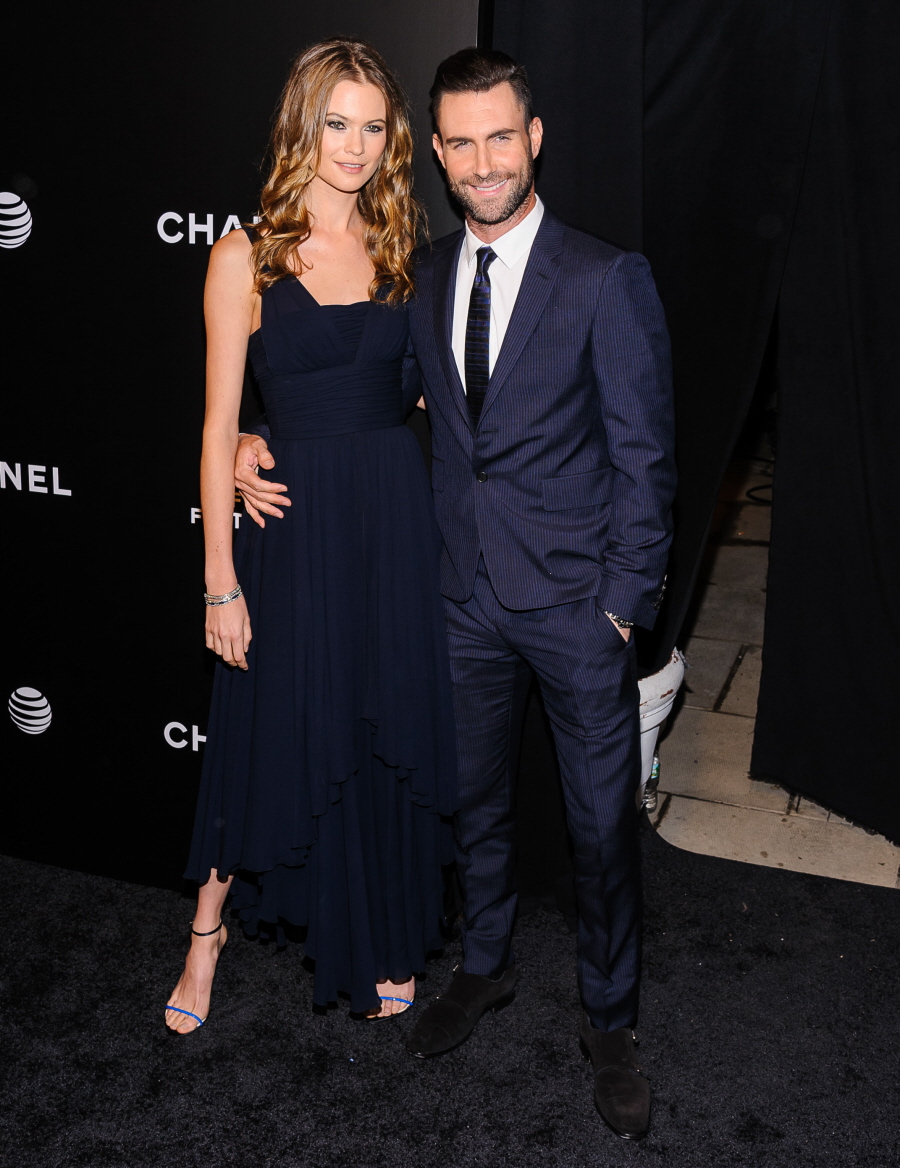 Photos courtesy of WENN, Adam's Twitter.