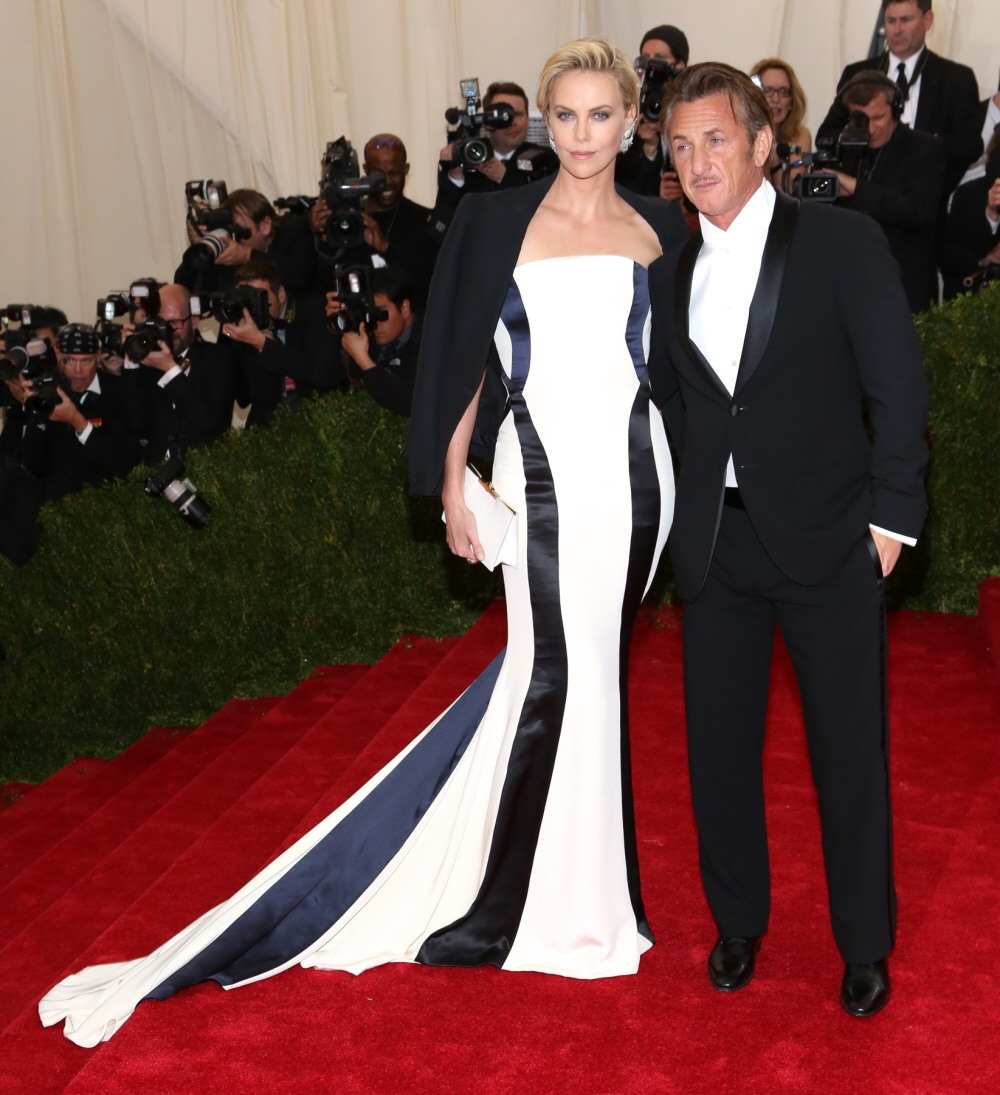 My mouth just fell open when I saw that The Fiercest Bitch In All The Land, Charlize Theron, brought SEAN PENN as her date to the 2014 Met Gala. I mean, of course, we all know that Charlize and Sean have been dating for more than four months. But to walk one of the biggest red carpets of the year together?! That's huge. And it's on HER terms too. This isn't the Oscars, where Sean is on equal footing as an Oscar winner and Hollywood power player. This is the fashion world, where Charlize has been ruling for more than a decade. This feels more like Charlize showing off her man at the big event.
Anyway, Charlize and Sean not only came together, they stuck to the theme, which was supposed to be black-and-white. Anna Wintour even wanted all of the dudes to wear white-tie. I can only think that Charlize just dressed Sean Penn. Like, did she order his suit?! Charlize's dress is Dior, but of course. Her dress is stunning, and I like the black jacket on her shoulders too. It's a very sophisticated look from a woman who almost always looks great. PS… I love her hair and her jewelry.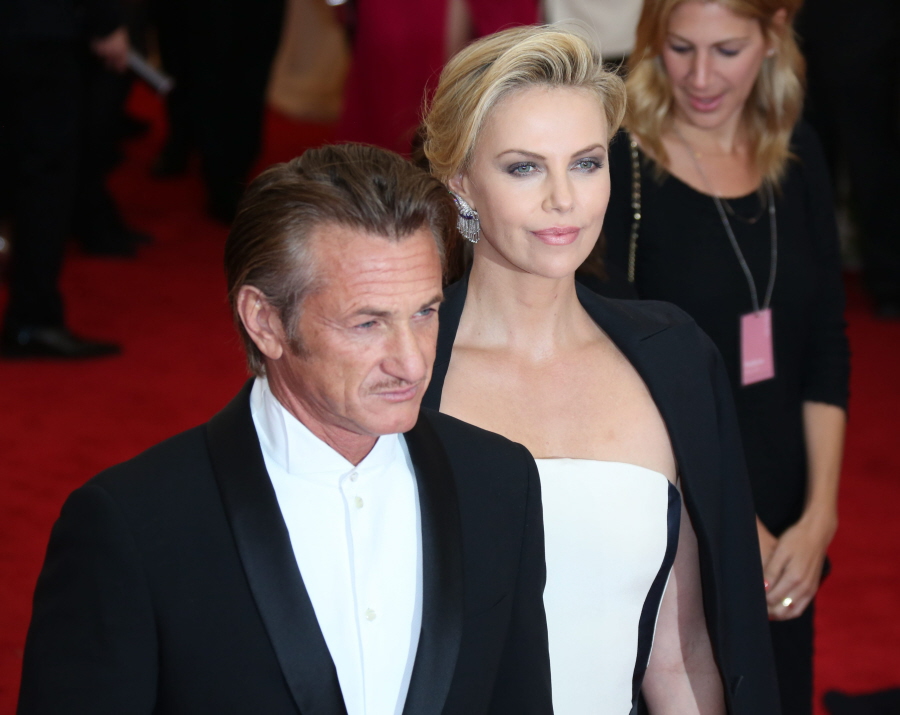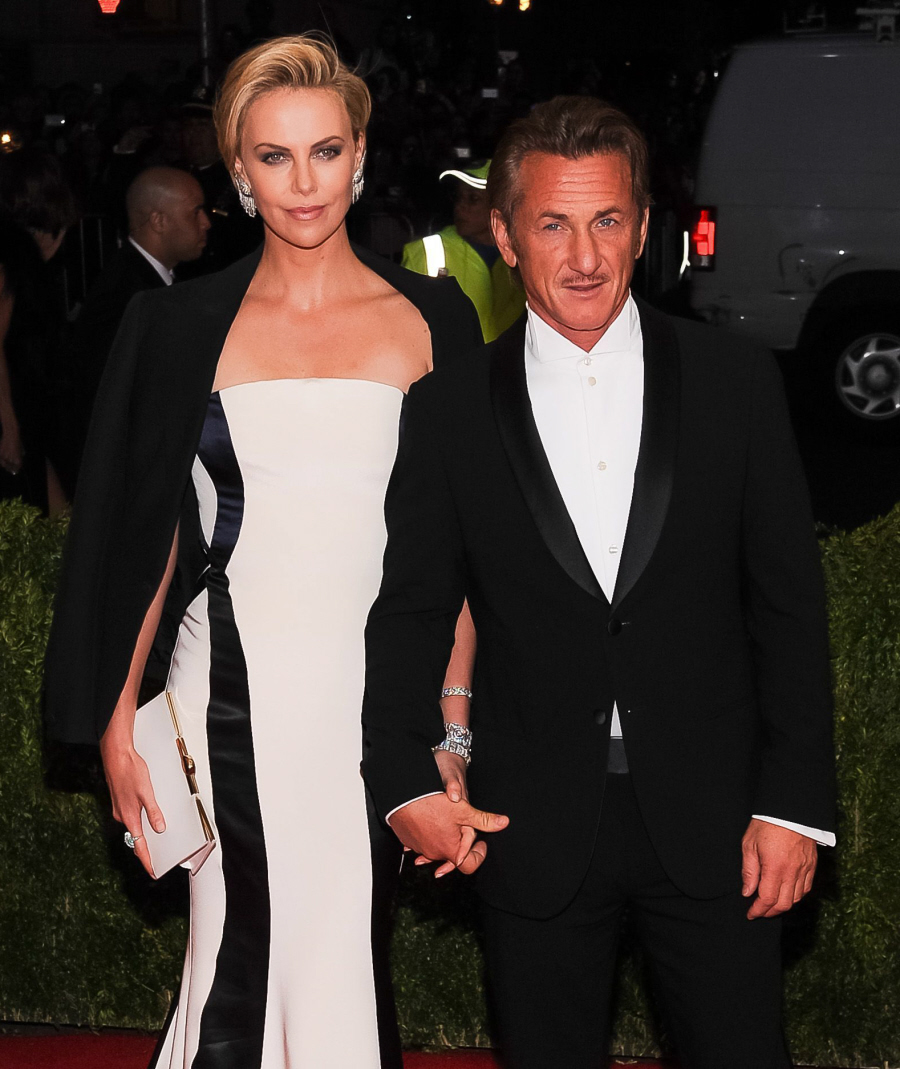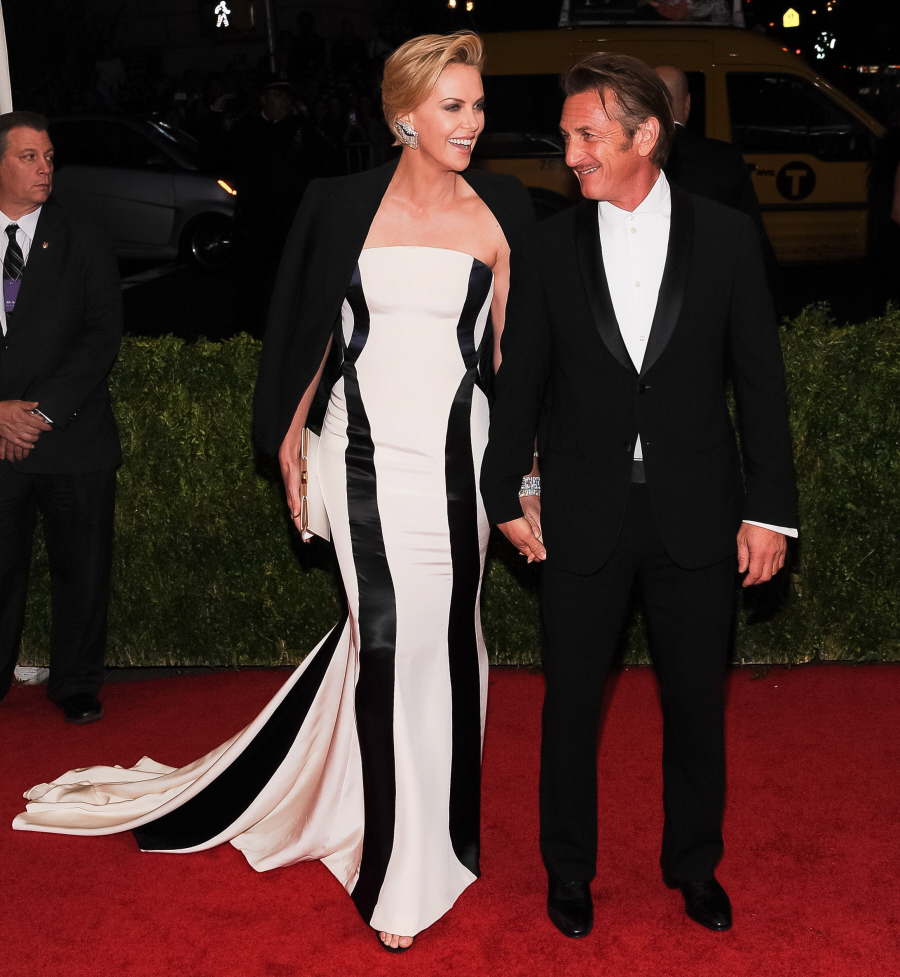 Oh, and Marion Cotillard was there too, also in Dior (she's a Dior Girl, just like Charlize and J-Law). I kind of think Marion got the short end of the stick from Dior – Charlize got a goddess dress and Marion got a short party frock? It's a cute dress, it's just more appropriate for a movie premiere, not the Met Gala. PS… LOOK AT HER SHOES.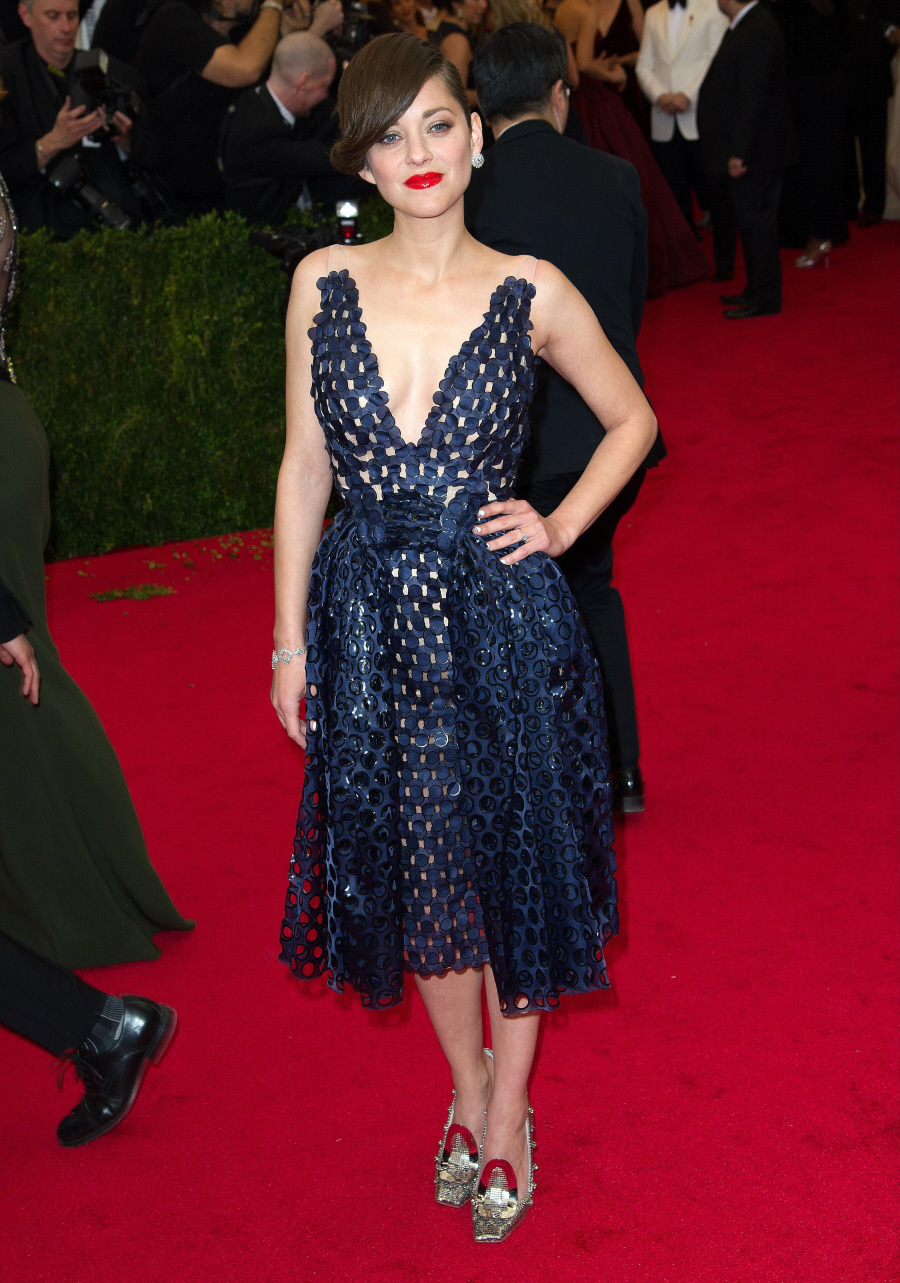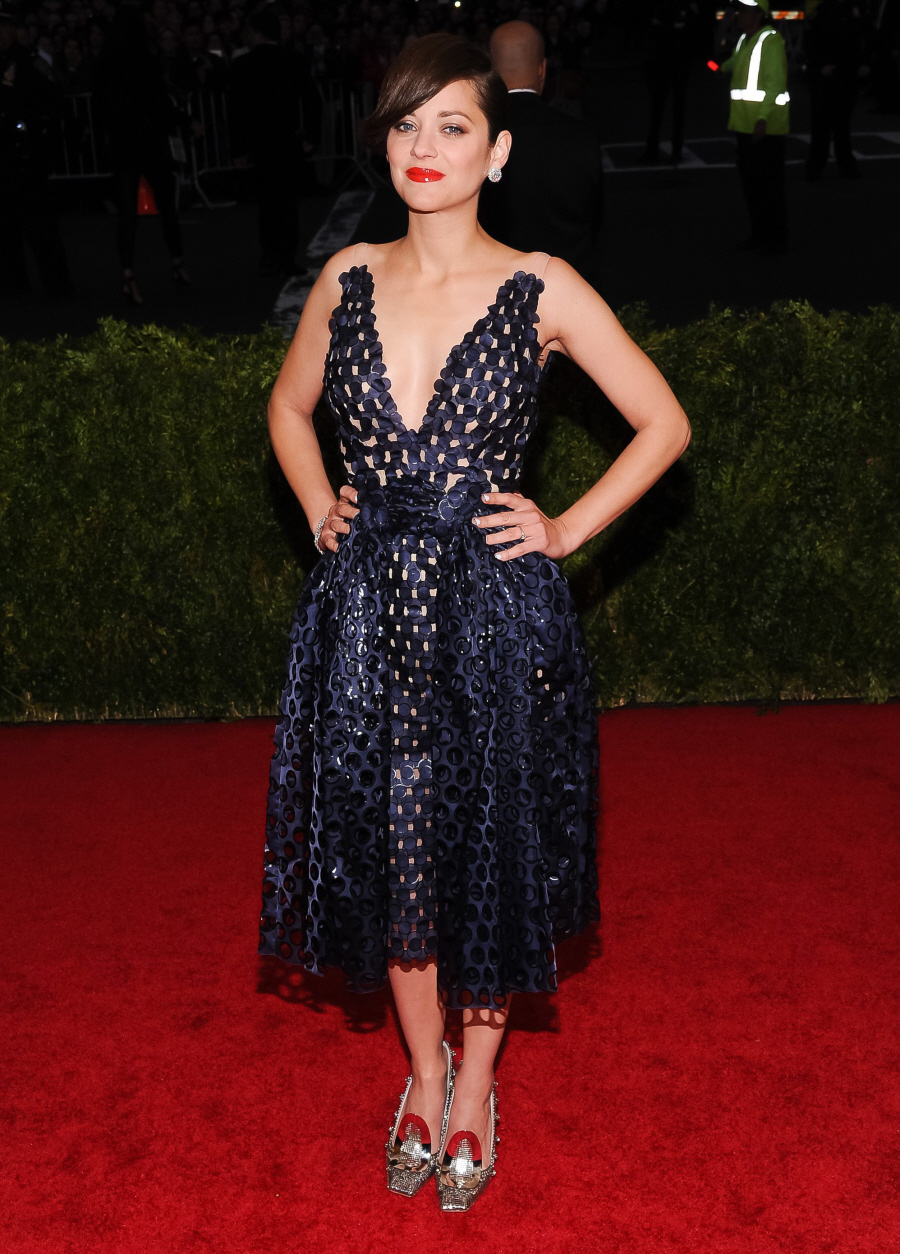 Photos courtesy of WENN.