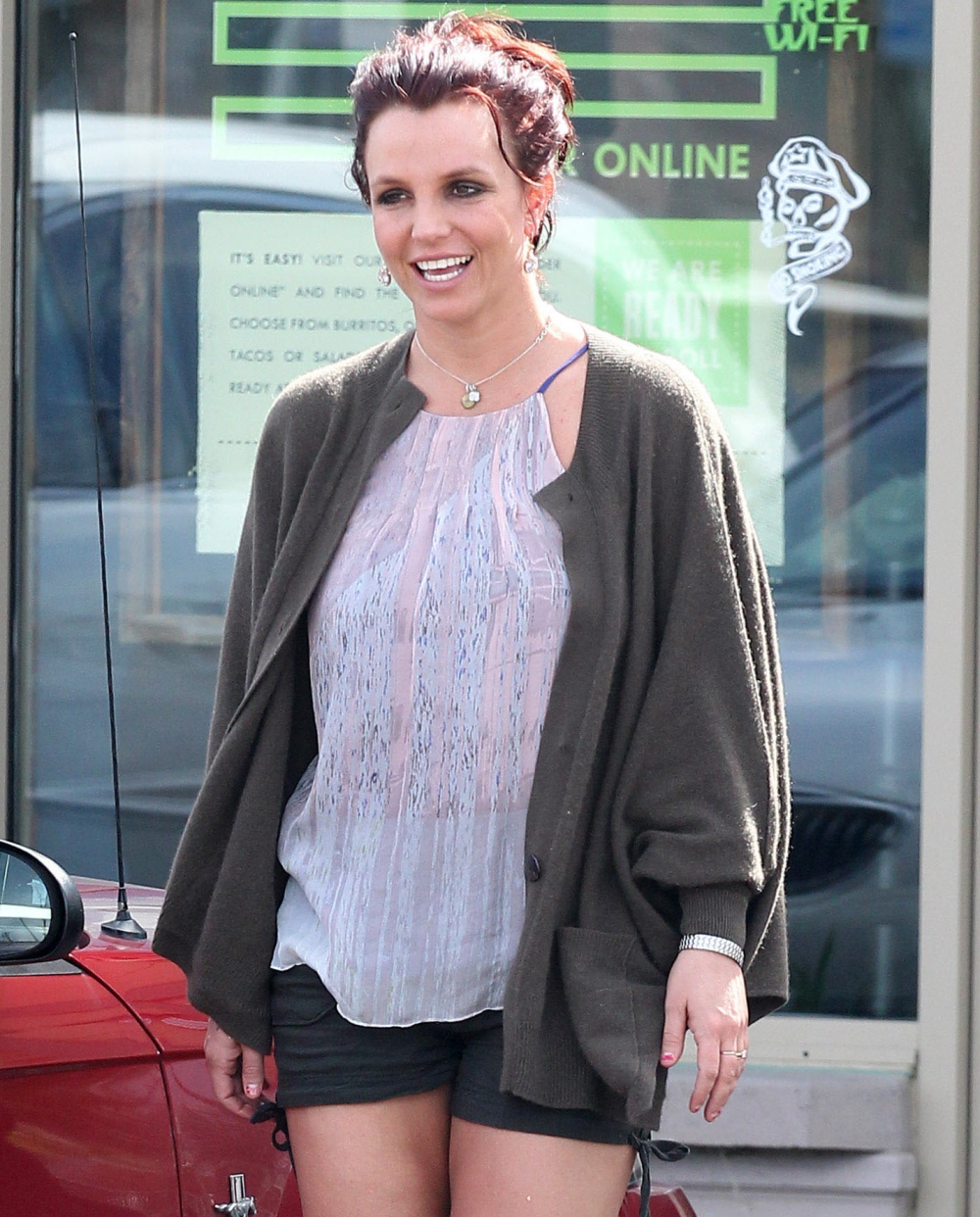 If I remember correctly, Jamie Spears (Britney's father) had a real job before Britney became famous. He tried to hold on to his real job (I think he was a building contractor in Louisiana) after Britney got famous. When Mama Lynn Spears became a momager and "Christian book author," Jamie stayed in Louisiana, out of the limelight. And then when Britney had her breakdown in 2007-08, Jamie was seen as the steady-handed leader who would be the best "conservator" for Britney and her estate. And that's how it's been ever since 2008. People forget that. They think Britney has some control over her life at this point. She does not. The only reason she's allowed to be alone with her children is because Jamie Spears and Kevin Federline have come to agreement about custody. And the entire time Britney was "engaged," Jamie was still in complete control of Britney's life. Which I still find incredibly wrong.
So, seeing as how Jamie's full-time job for the past six years has been looking after Britney, what does he deserve to be paid? As it turns out, quite a bit. In Touch Weekly got their hands on some new paperwork filed with the court, and Jamie has asked for a raise. He'll probably get it too.
Britney Spears' father, Jamie, has petitioned the courts asking for more money as compensation for serving as his daughter's conservator and the co-conservator of her estate. According to the court papers, Mr. Spears has a $16,000 monthly allowance and receives $2,000 per month to pay for an office space that allows him to carry out his duties as Britney's conservator. He's now requesting additional funds that will compensate for the various roles and costs Mr. Spears has taken on as part of Britney's Las Vegas residency.

The court documents explain:

"Petitions seek further additional compensation to Mr. Spears from Atara Tours, Inc. for the services Mr. Spears has been and will be performing in various roles and capacities for Ms. Spears' performances at Planet Hollywood in Las Vegas from 2013-2015 entitled "Piece of Me" and related activities, which services are over and above the services he performs as Conservator of the Person and Co-Conservator of the Estate."

The petitions explains Mr. Spears is requesting 1.5-percent of the gross revenues from the performances and merchandise associated with the Las Vegas residency, explaining Britney has consented to this request. Jamie has been Britney's conservator since 2008, when she was hospitalized twice after suffering a psychological breakdown.
Ugh. I mean, I don't really have a problem with Jamie Spears, and I think he really was and is the best conservator for Britney then and now. I think it would be epically worse if Britney didn't have a conservatorship or if Lynne was in charge. So it's not that I'm irritated by the idea of Jamie wanting fair compensation for what he's doing.
My beef is that Britney should have been allowed to quietly retire a while ago. Jamie wouldn't need extra money if Jamie and her management hadn't signed Britney on to the Vegas gig (which nearly has disappointed nearly everyone and seems like a colossal waste of time and money). If Britney still wants to record music, fine, let her. But at some point, Jamie and the court need to take a step back and rethink the whole touring/Vegas show aspect of Britney's career. I don't believe she's comfortable with being on display at this point. I think she's just doing it because her daddy asked her to do it.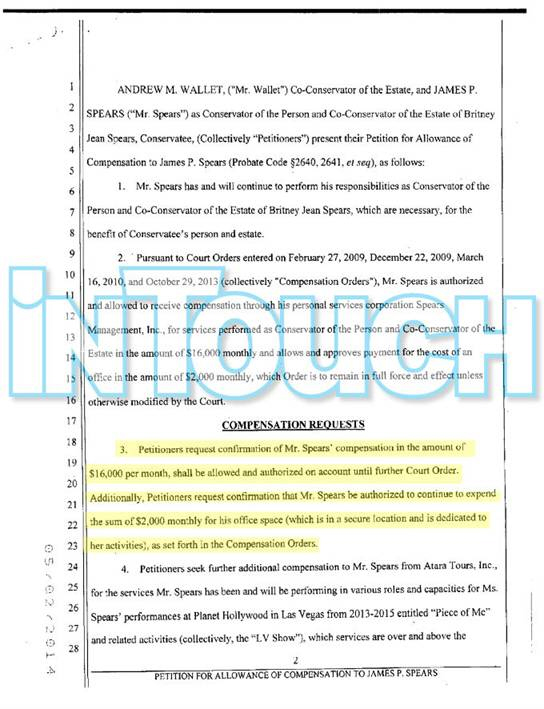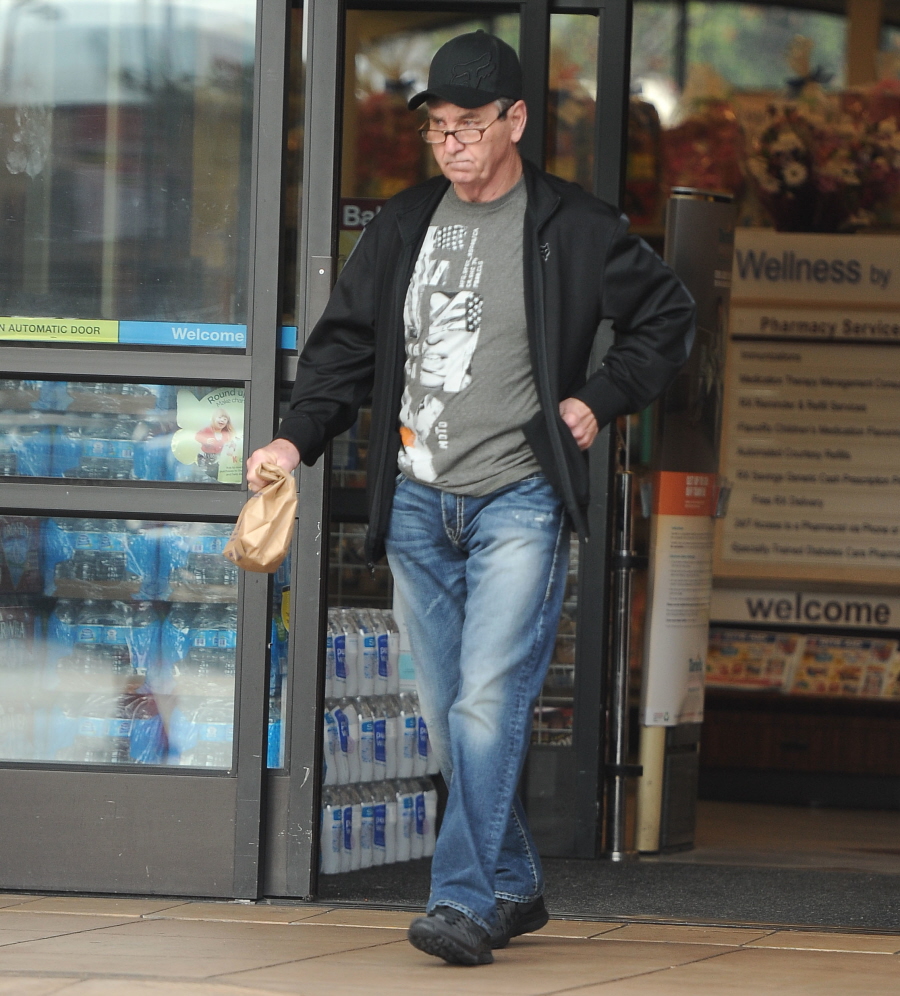 Photos courtesy of In Touch, WENN, Fame/Flynet.