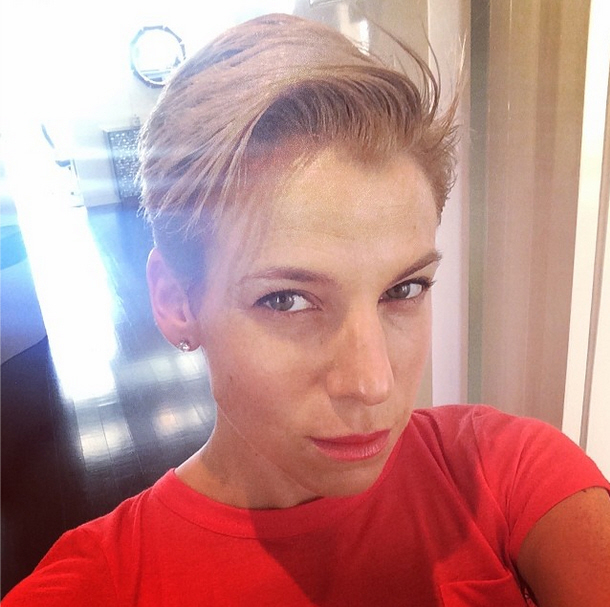 I've always thought that there are just some women who should never go blonde. I am one of them. My coloring just would never work with any kind of blonde shade. I don't even think I could pull off a light to medium brown. So, is Jessica Seinfeld one of the women who should never go blonde? We got a chance to see a real-life demonstration.
After cutting her hair into a very short, spiky pixie, Jessica then bleached the crap out of her pixie and posted the results on her Instagram. She gave a shout-out to the woman who did it (Sarah Spratt), writing: "Oh, it went down today. @spratula aka Sarah Spratt taught me you can never be too old or too brunette to be blonde." Er… okay. I'm not questioning her RIGHT to go blonde if she wants to, just as long as no one questions my right to say NO, this does not look good. While I still don't "get" why Jessica is a "thing," I have to say… she was so much prettier as a brunette. And she was cuter when she had a bob too.
Maybe this makes me an old fart, but just because blonde/radically colored pixie cuts are the "trend" these days, doesn't mean that every single woman needs to try it. Be self-aware enough to really look at your face and determine whether style/cut/color will look good on YOU, regardless of whether it's "on trend."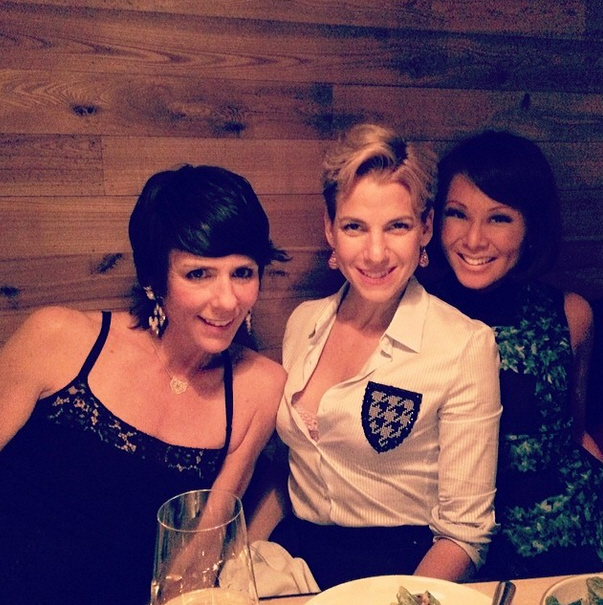 Photos courtesy of WENN, Jessica Seinfeld's Instagram.