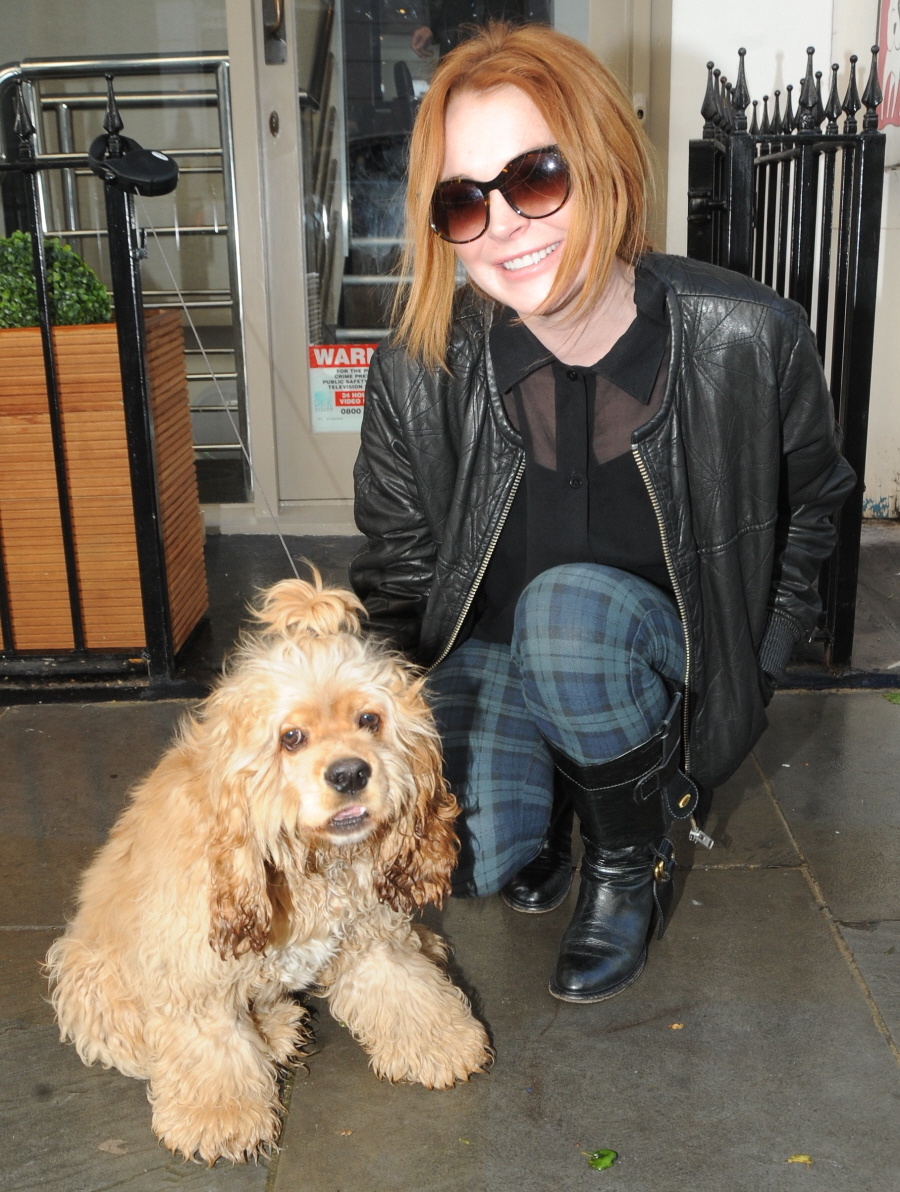 Lindsay Lohan has seemingly decamped to London for a nice, long extended stay. Good. Let Londoners deal with her crack shenanigans for a while. I mean, I'm sorry, London. Sucks for you guys. Lindsay was out and about this weekend, hanging out backstage at G-A-Y nightclub (where Rita Ora was performing), and then stopping by the MYZ Beauty Boutique for what WENN describes as "a relaxing day complete with manicures, food delivery, making friends with the shop dog, and a cigarette break to pose for the cameras." Sounds about right, except how is she paying for this life of leisure? Word is that she already spent Oprah's money and then some. I'm assuming Oprah kicked her out of the OWN-rented condo as well. So maybe that's why LL is thinking about making this trip to London more permanent.
Troubled actress Lindsay Lohan is set to swap her wild New York nights for a potentially more lucrative life in London.

Lindsay, 27, has been searching for the perfect property on a trip to the capital, during which she has split her time between The Dorchester hotel and a private residence in North London.

'Lindsay prefers the way people in London treat her,' a friend said. 'Here she is a big star as opposed to a trashy party girl, which is how people in the US see her. She also knows that she could make more money here from personal appearances. She's more in demand in London than she is in the US.'
For shame, Britons. For shame. I'd be willing to bet that British people and Americans can both agree that Lindsay is a total cracktastrophe, but that's a good point about her appearance fee. I get the feeling that whenever LL needs money, she does go overseas – most legit American companies are tired of her stupid drama, plus being associated with LL isn't something most clubs or brands want at this point. We'll see how she does in England. I'm particularly interested in hearing more about this "private residence in North London." Some wealthy sugar daddy? Ugh.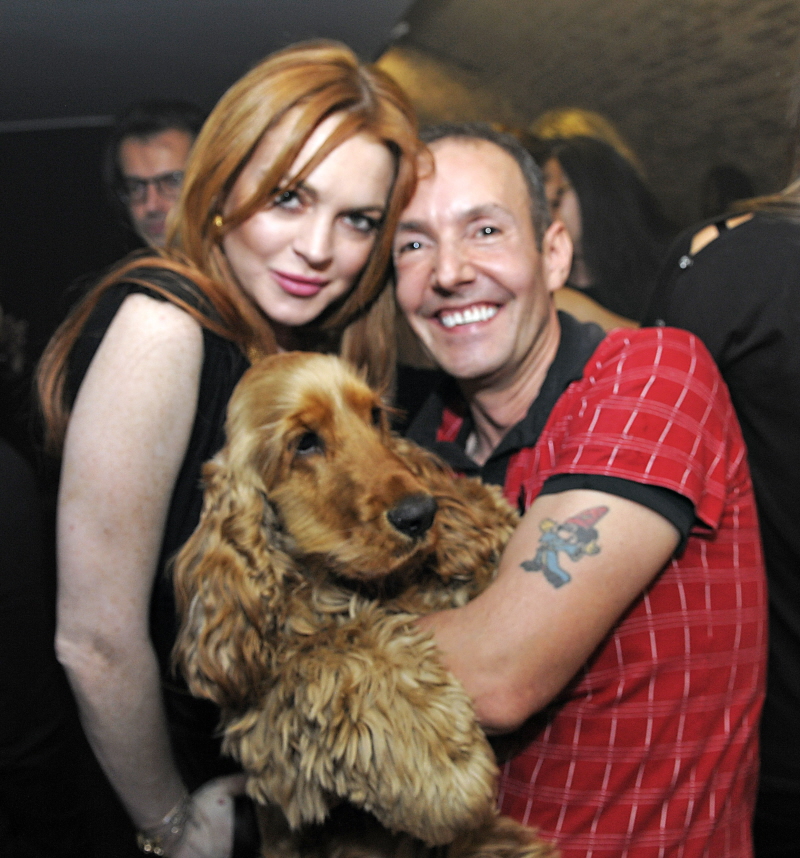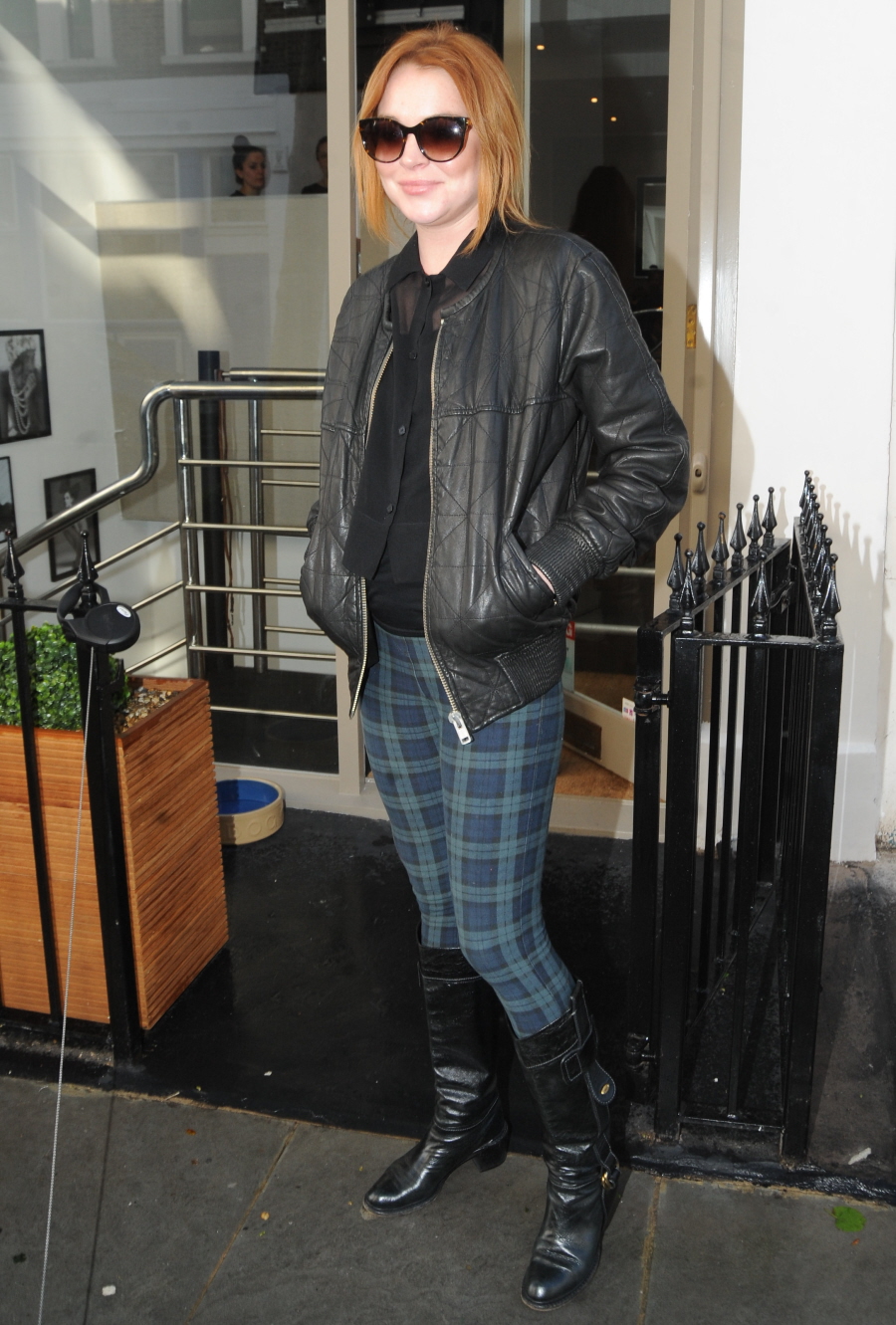 Photos courtesy of WENN.