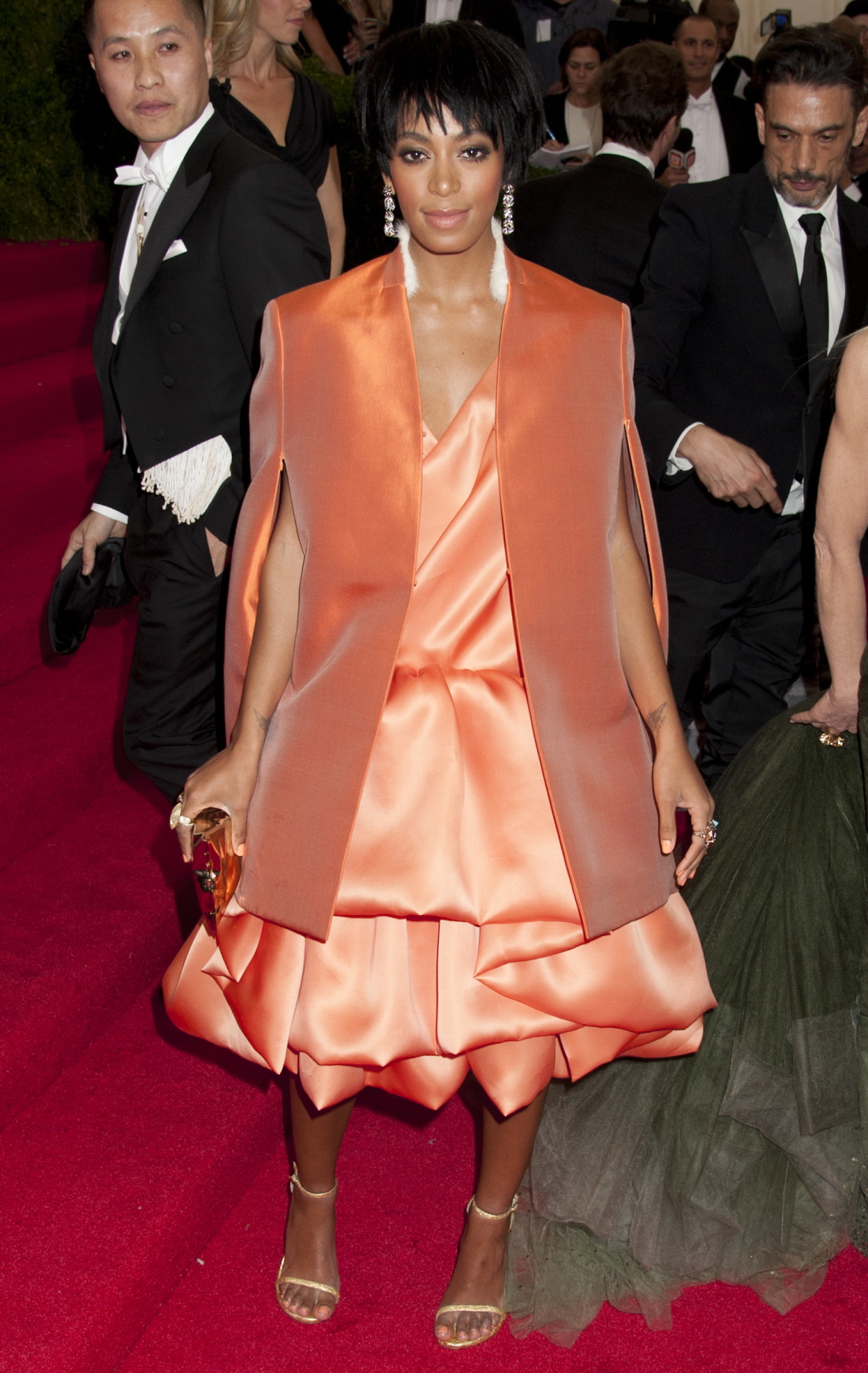 TMZ has just published an absolutely dramatic video of Solange Knowles attacking her brother-in-law Jay-Z in an elevator just after the Met Gala. TMZ "obtained" the surveillence video from the elevator. You can't hear anything, but you can see that Solange gets up in Jay's face and she seems to be shouting at him and having a full-blown hissy fit. She begins to strike him with her hands and he tries to block her. His bodyguard pulls Solange away and she begins to kick Jay. Beyonce is there the whole time – at first she's standing back, seemingly wordlessly, then at one point she moves in between her husband and her sister. Here's the video:
TMZ notes that at one point, the bodyguard hits the emergency stop on the elevator, "presumably to keep the fight private." After this altercation, Jay, Bey and Solange left the building together, then Beyonce and Solange got into one car and Jay got into an SUV. You can see that video here.
I don't know what to tell you. This is high drama, and I cannot even imagine why Solange would be that pissed off at her brother-in-law. I mean, what she did was straight-up assault/battery. Yikes.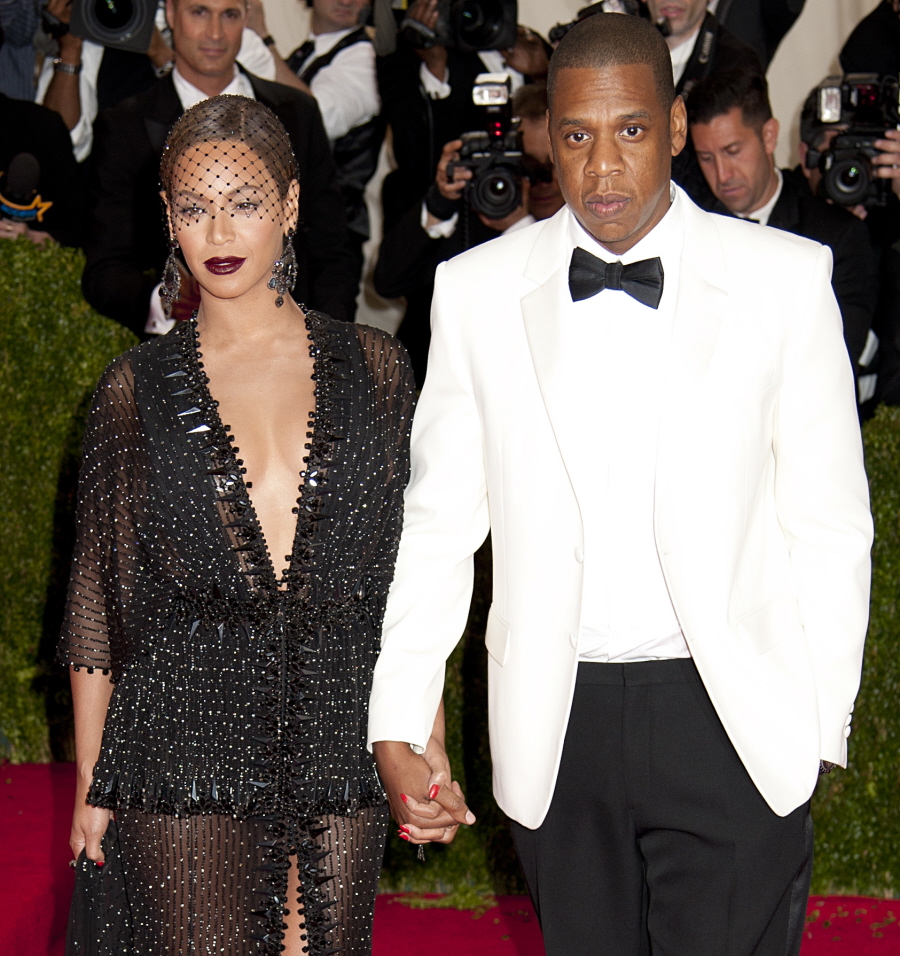 Photos courtesy of WENN.