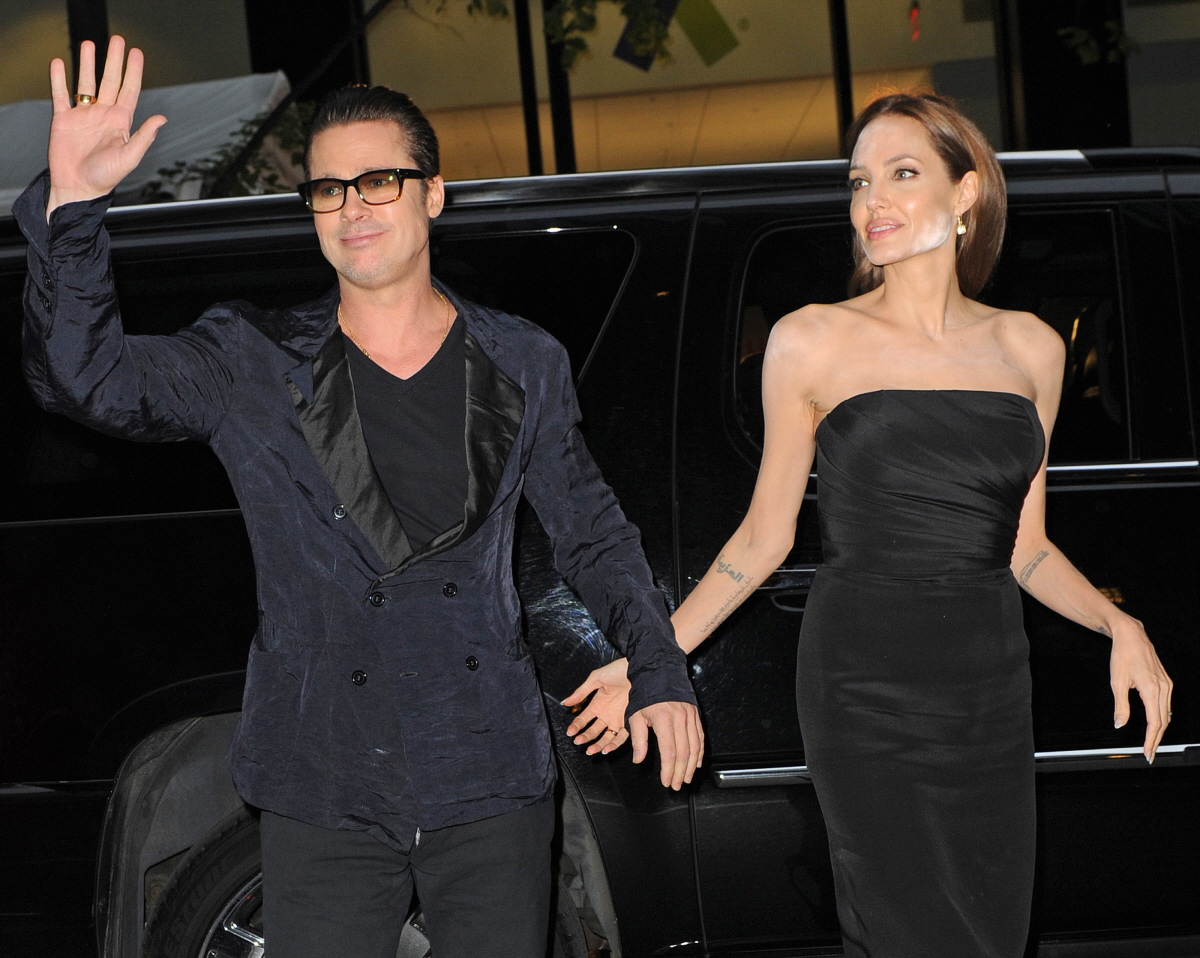 Angelina Jolie and Brad Pitt attended last night's NYC premiere of The Normal Heart. They came out to support Brad's friends for the most part – Brad is close to Julia Roberts (one of the stars of the film) and Brad produced Eat Pray Love, which starred Julia and was directed by Ryan Murphy, who directed The Normal Heart. Brad's also a producer on The Normal Heart (which I didn't know before today). Plus, I guess Angelina and Brad just wanted to see the film (so do I).
But like all things Brangelina, they pulled focus. They would have pulled focus even if they both showed up wearing potato sacks (Angelina just perked up). But they pulled focus last night because Angelina had a major makeup malfunction. I think the problem is high-definition makeup, which has been a problem for many stars on red carpets before. The HD makeup can look very powdery under certain lighting conditions, and you can see the varied ways Angelina's makeup was noticeable last night in different light. I feel sorry for her – this is such a rookie mistake. She needs new makeup people, because it's not like this is the first makeup fail for Angie in even the past week. During the Maleficent photocall last week, she had HD makeup on her legs and it was noticeable there too.
I'm also including a couple of photos of Shiloh and Pax out with a bodyguard yesterday in NYC. Shiloh is so beautiful!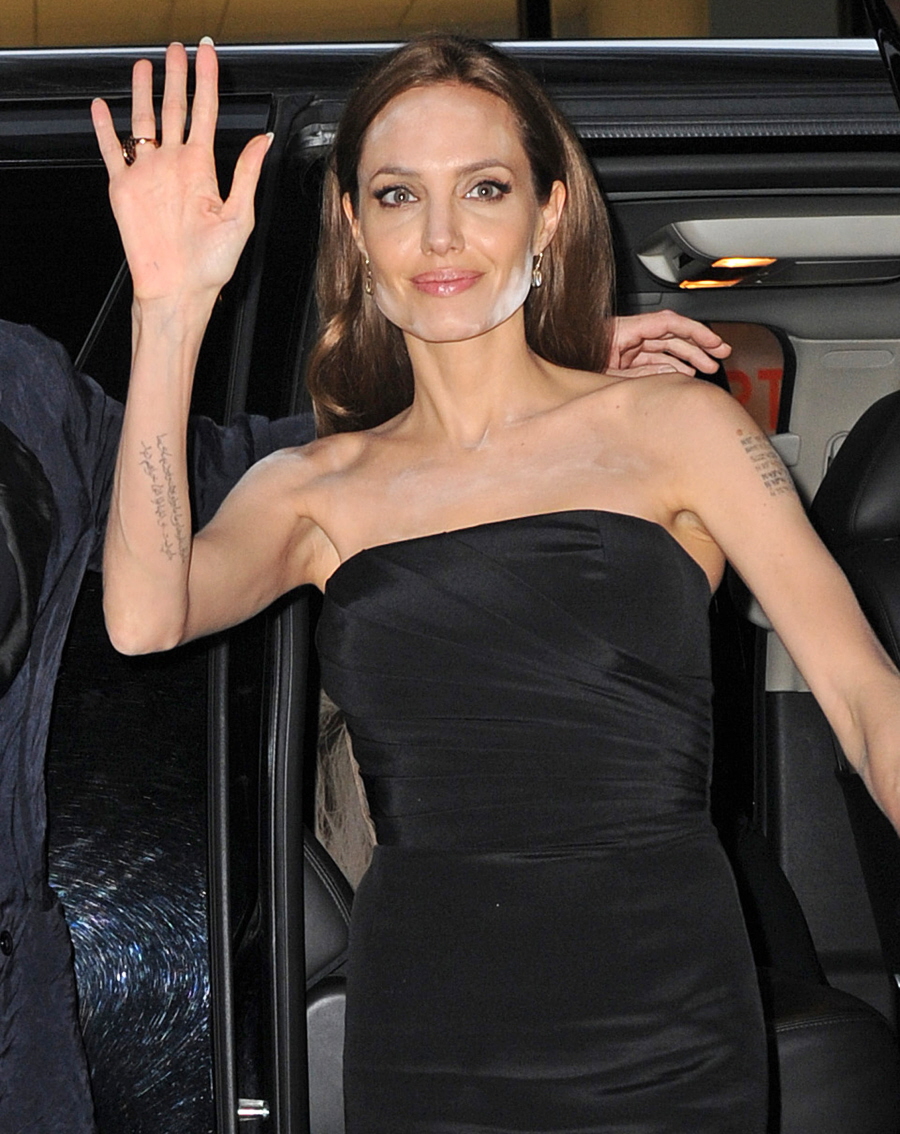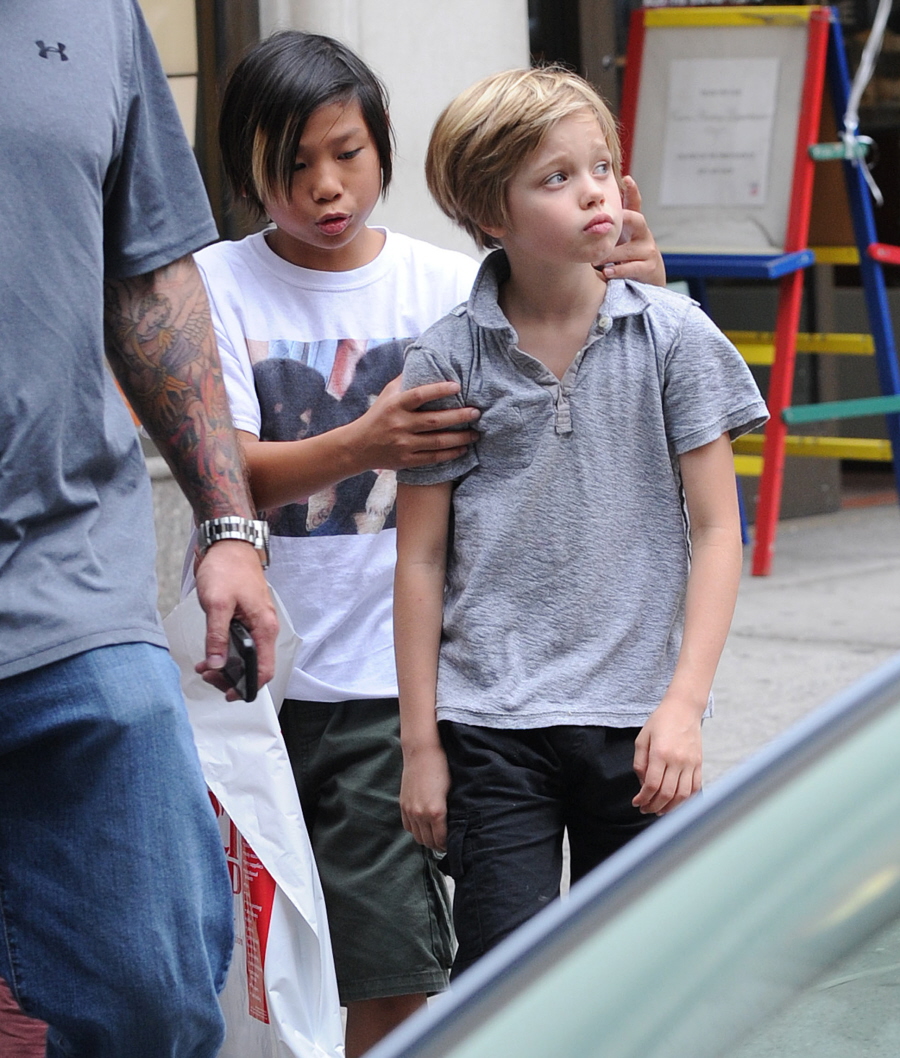 Photos courtesy of Fame/Flynet.