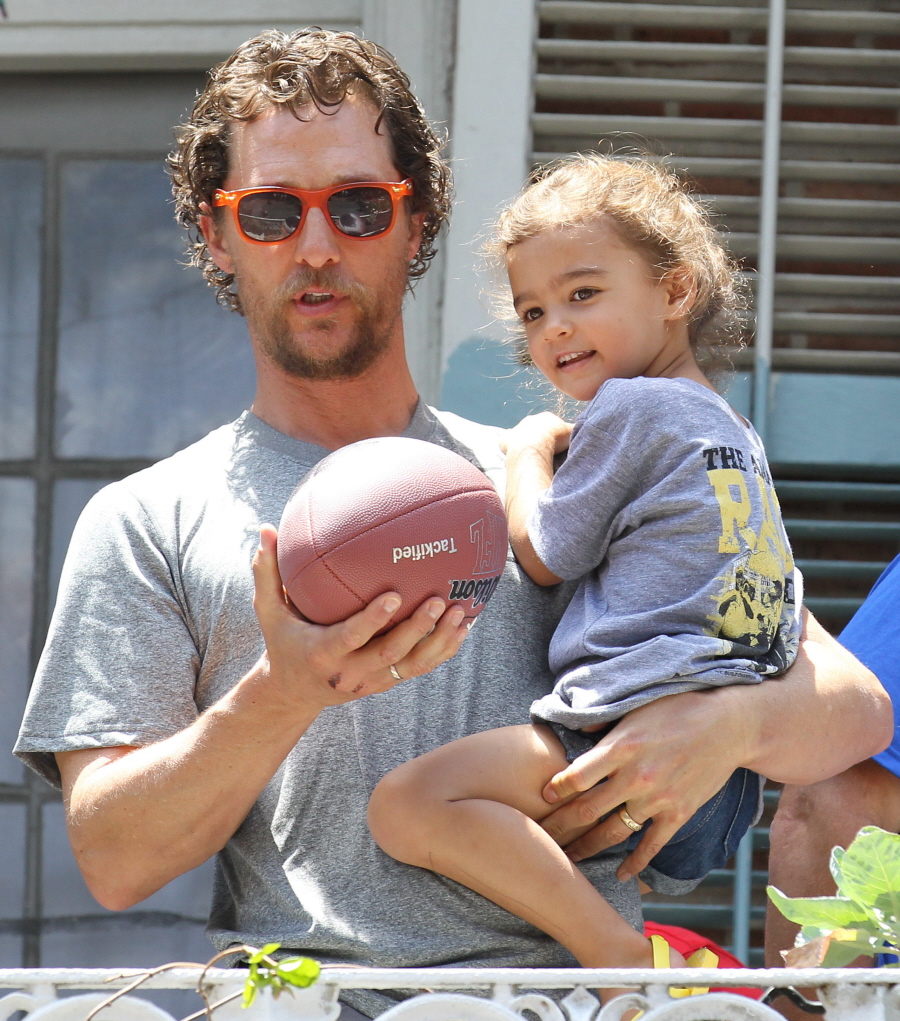 Here are some photos of Matthew McConaughey in New Orleans over the weekend. Matthew was up on a balcony in the French Quarter with his friend Drew Brees – they were doing a stunt for Drew's Dream Foundation, where they threw out footballs to people below, and attached to the footballs were clues about the next step for the "Amazing Race"-style challenge. Brad Pitt was across the street at his home, seemingly a coincidence and he came out on his balcony to chat with Matthew and Drew. Apparently, he threw some beers over.
Matthew is sort of like Lupita Nyong'o – he hasn't been in a rush to sign on to a bunch of films after his Best Actor Oscar win. But unlike Lupita, I think this is probably Matthew's choice – I'm sure he's getting tons of scripts, and he's just in a place where he can be very choosy right now. He's probably going to film the Magic Mike sequel (I honestly thought Matthew was one of the best parts of that film), and later this year, Matthew will be seen (as the lead) in Christopher Nolan's Interstellar. The trailer was just released a few days ago – here you go:
It feels… familiar. First of all, that looks like the same farm as M. Night Shyamalan's Signs, right? And then you've got some Contact, 2001: A Space Odyssey, and maybe a dash of Deep Impact or something. I'm disappointed that we don't get to see more of Anne Hathaway. It was my understanding that her part was more significant than this. As for the whole "running out of food" plot line… I mean, I do think that it's probably more realistic than other apocalyptic scenarios. But that just makes me sad, I'm not sure it makes me want to see the movie.
Oh, and that redhead burning the crops? Jessica Chastain. The cast also includes: Michael Caine, Topher Grace, Wes Bentley, Casey Affleck, Ellen Burstyn, David Oyelowo and John Lithgow. Interesting. So, did this trailer give you a nerd boner? I'm kind of limp – I was expecting something else, I guess.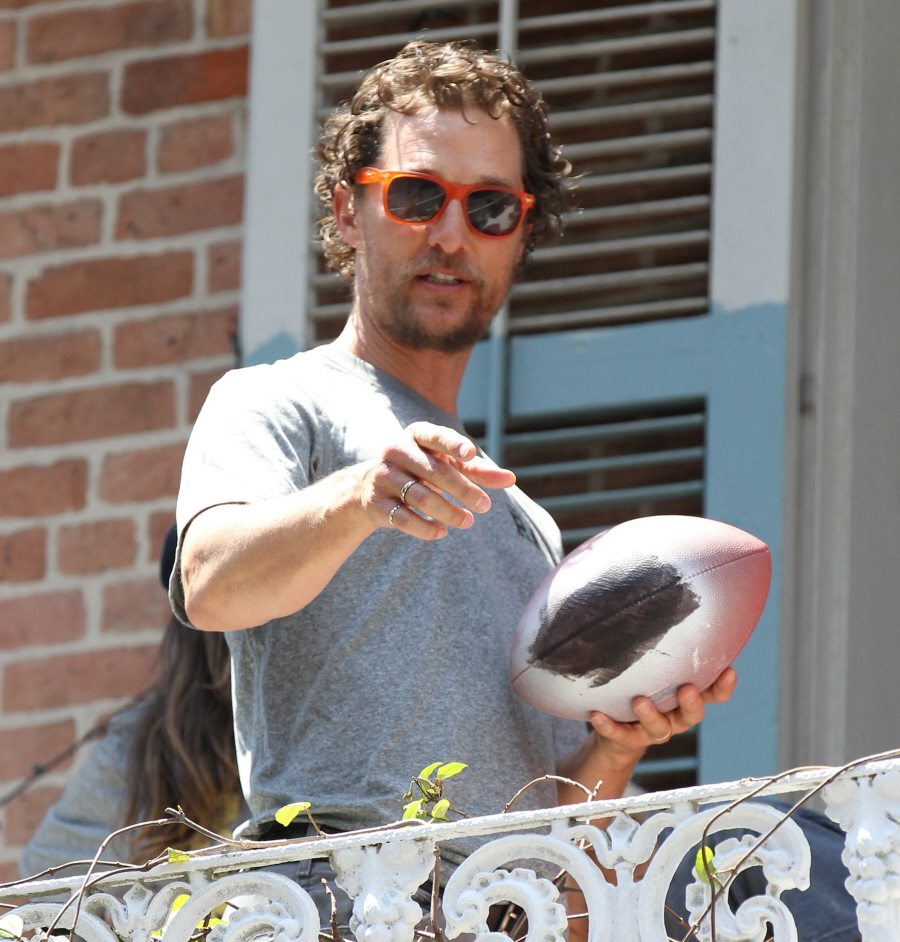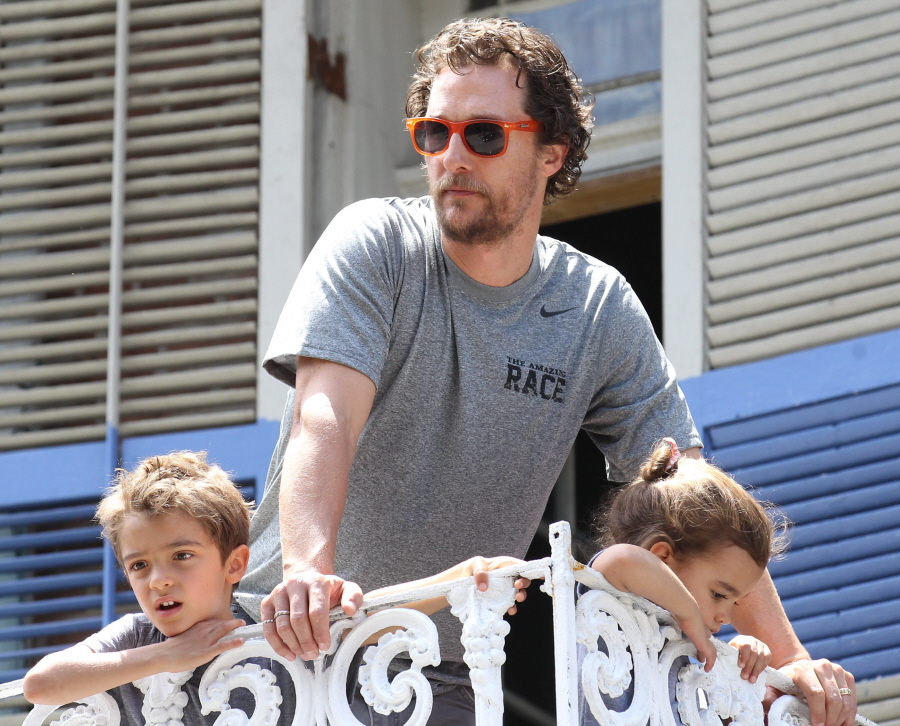 Photos courtesy of Fame/Flynet.