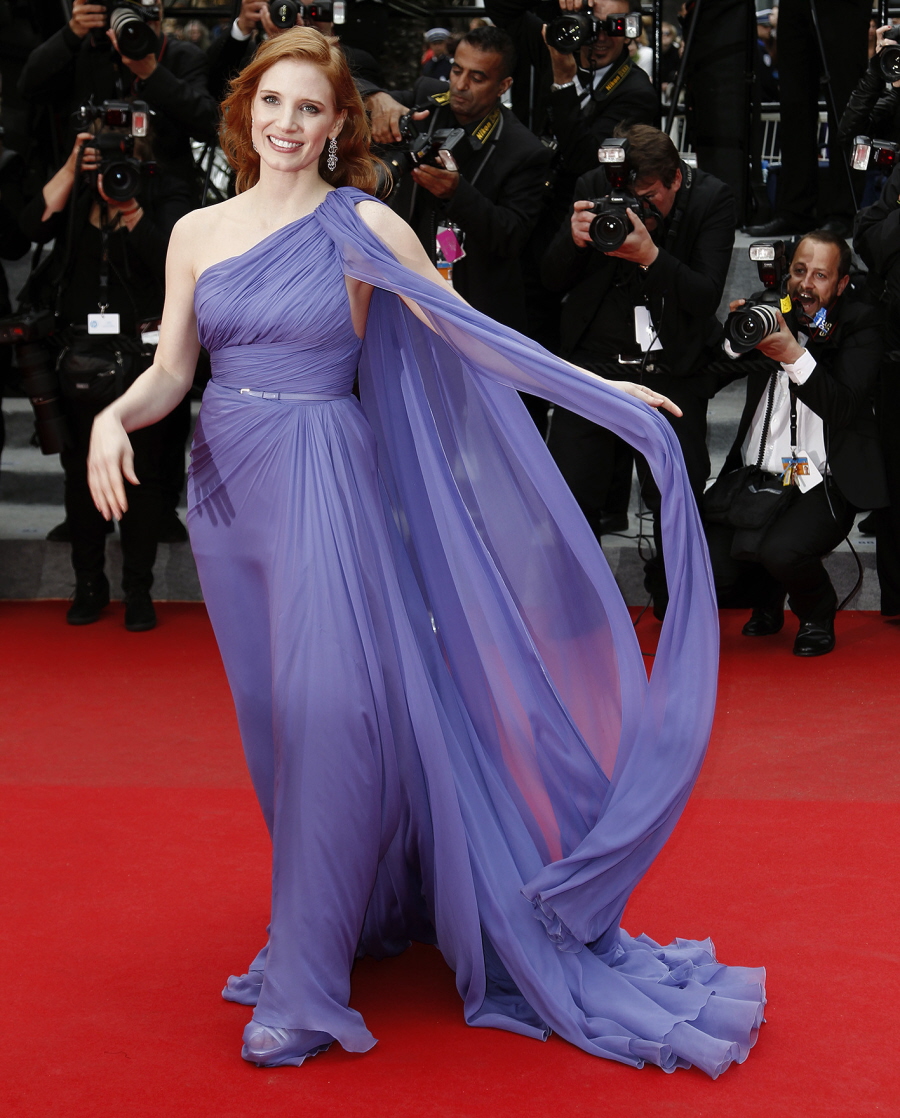 You know how Jessica Chastain has famously bad style? Well, maybe I'm being harsh, but there have been more than a handful of high-profile events where Jessica has gotten it wrong. But maybe she's finally finding her footing because OMG OMG OMG. These are pics of Jessica on last night's Cannes red carpet to support Foxcatcher (she's not in the film, I guess she just showed up for fun).
Jessica wore a beautifully vivid violet Elie Saab that was super-dramatic, especially given that it was very windy in Cannes last night. Her makeup is beautiful, her hair is working, she looks great. This is wonderful. Maybe the tide has finally turned? I would love nothing more than for Chastain to become a major red carpet player. She really nailed it here. And for those of you who pish-posh Elie Saab as too "obvious" or whatever – not every woman wants to try or should try the avant-garde high-fashion "intellectual" clothes. This gown is beautiful, well-made and flattering. Why is that a bad thing?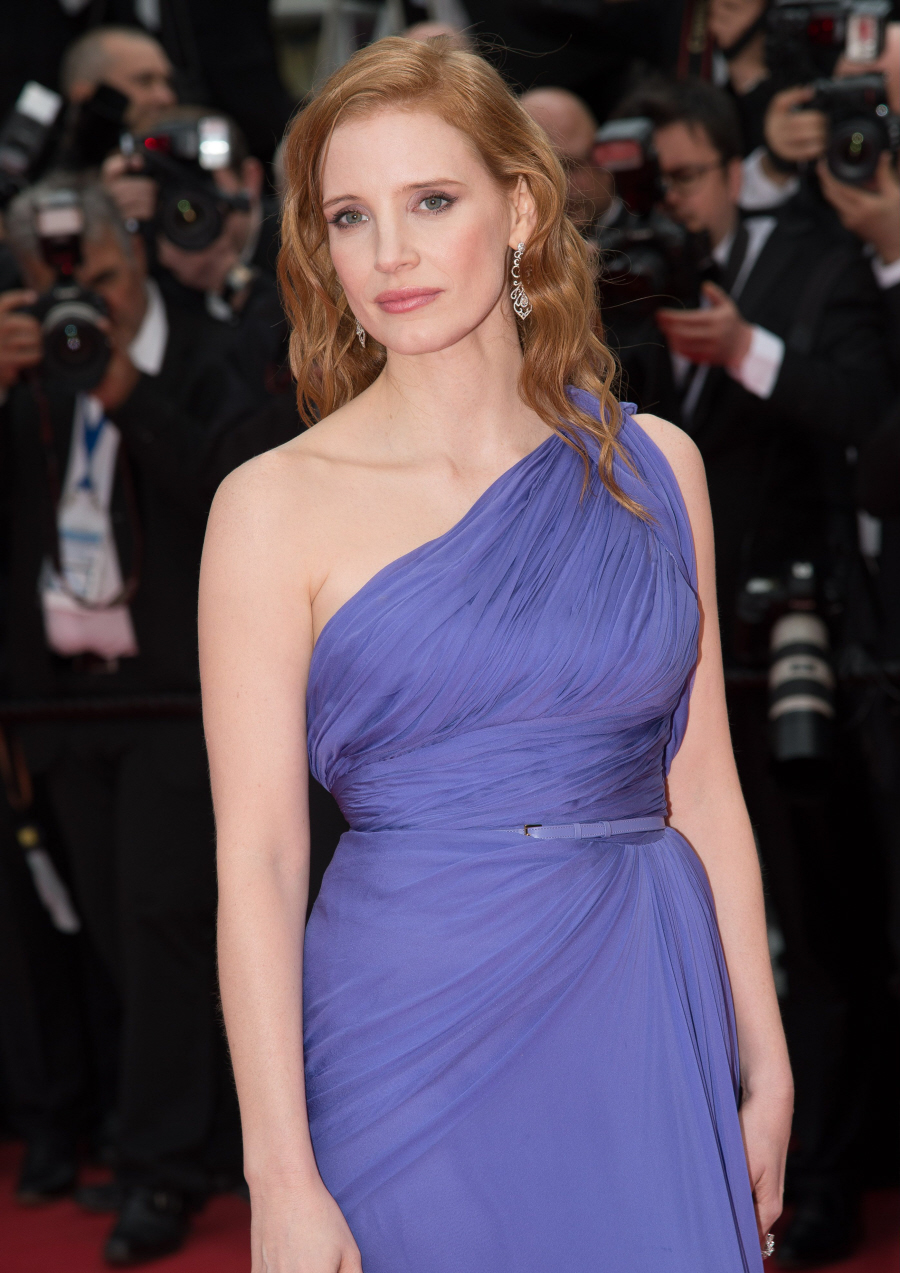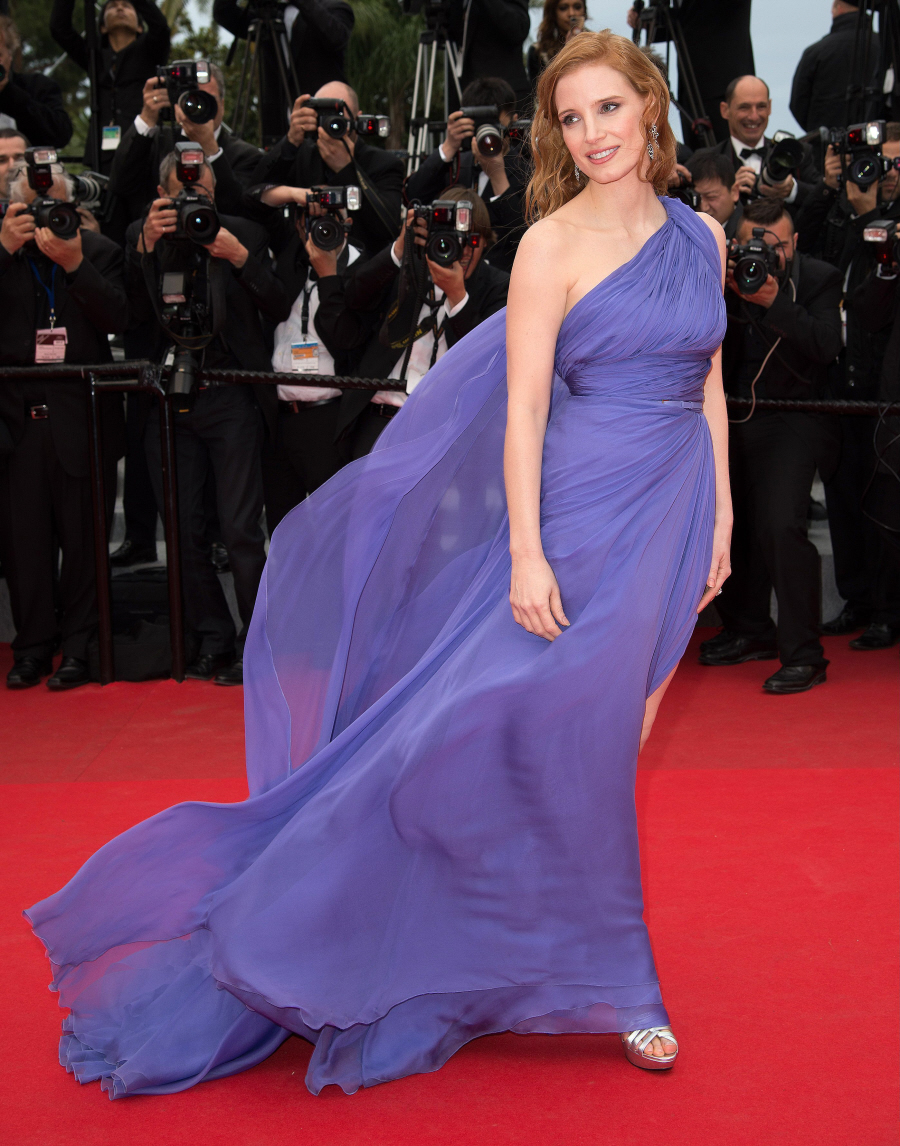 I'm also including some assorted photos from the photocall and premiere for Maps to the Stars, which received solid-to-good reviews. I doubt it will win any awards, but at least they didn't get booed. For the photocall, Julianne Moore wore a high-necked Nina Ricci dress – I think this is really pretty on her. I would have liked to see her in a smart suit, but this is attractive. Mia Wasikowska is in Valentino. Call me crazy, but I like that a lot too. Also: bonus Sparkles & John Cusack.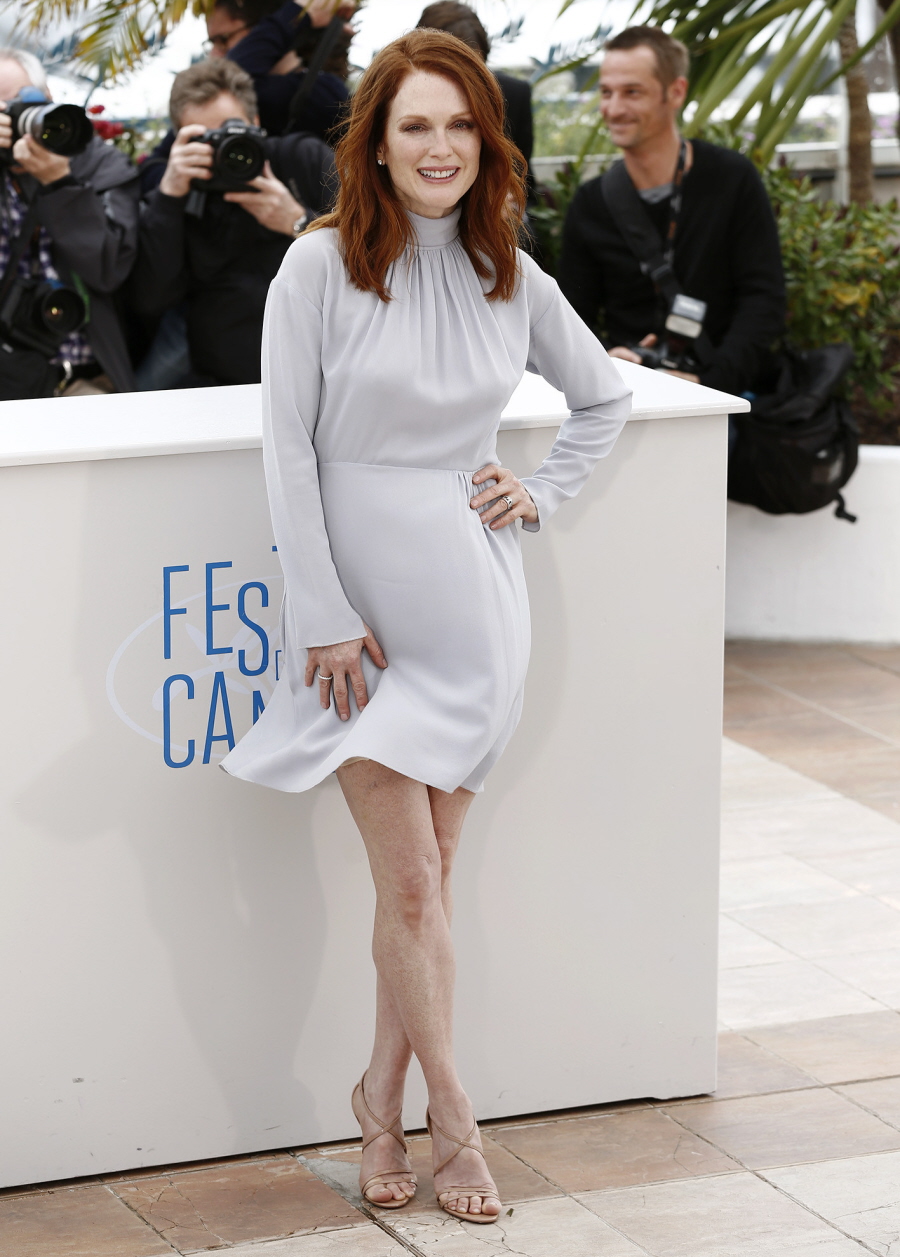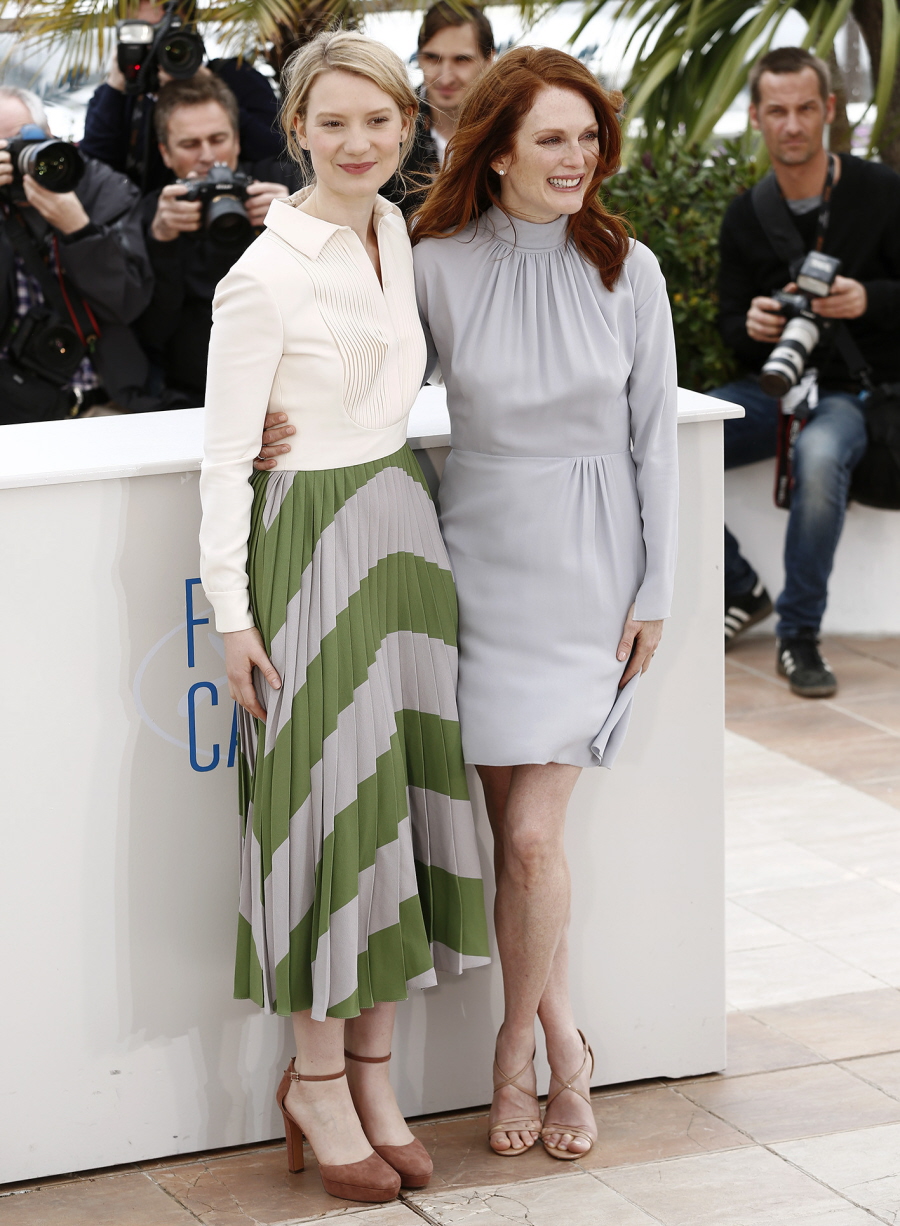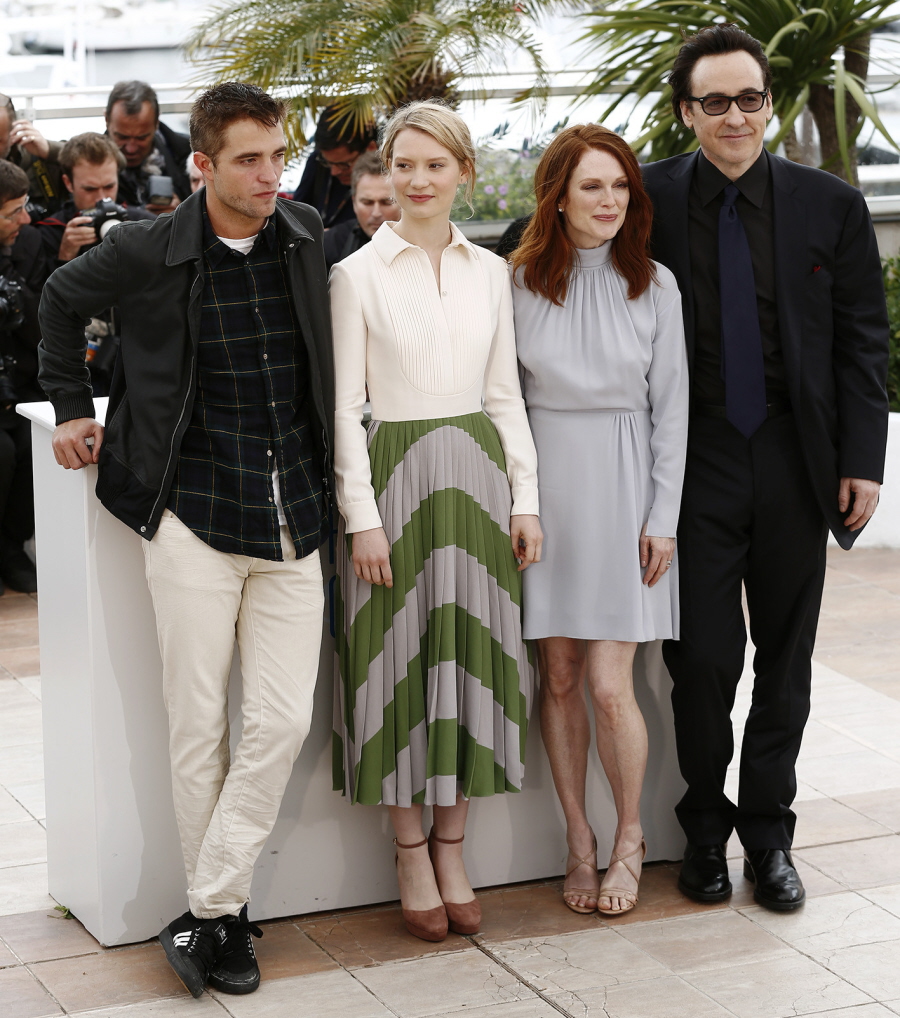 For last night's premiere, Julianne wore a feathered Chanel which… I mean, yeah, if this was Diane Kruger, I would probably be into it. On Julianne, it's not flat-out awful, but I could think of better stuff for her to wear. Mia wore a deceptively simply Louis Vuitton gown which I would totally love to own.
Photos courtesy of WENN, Getty.