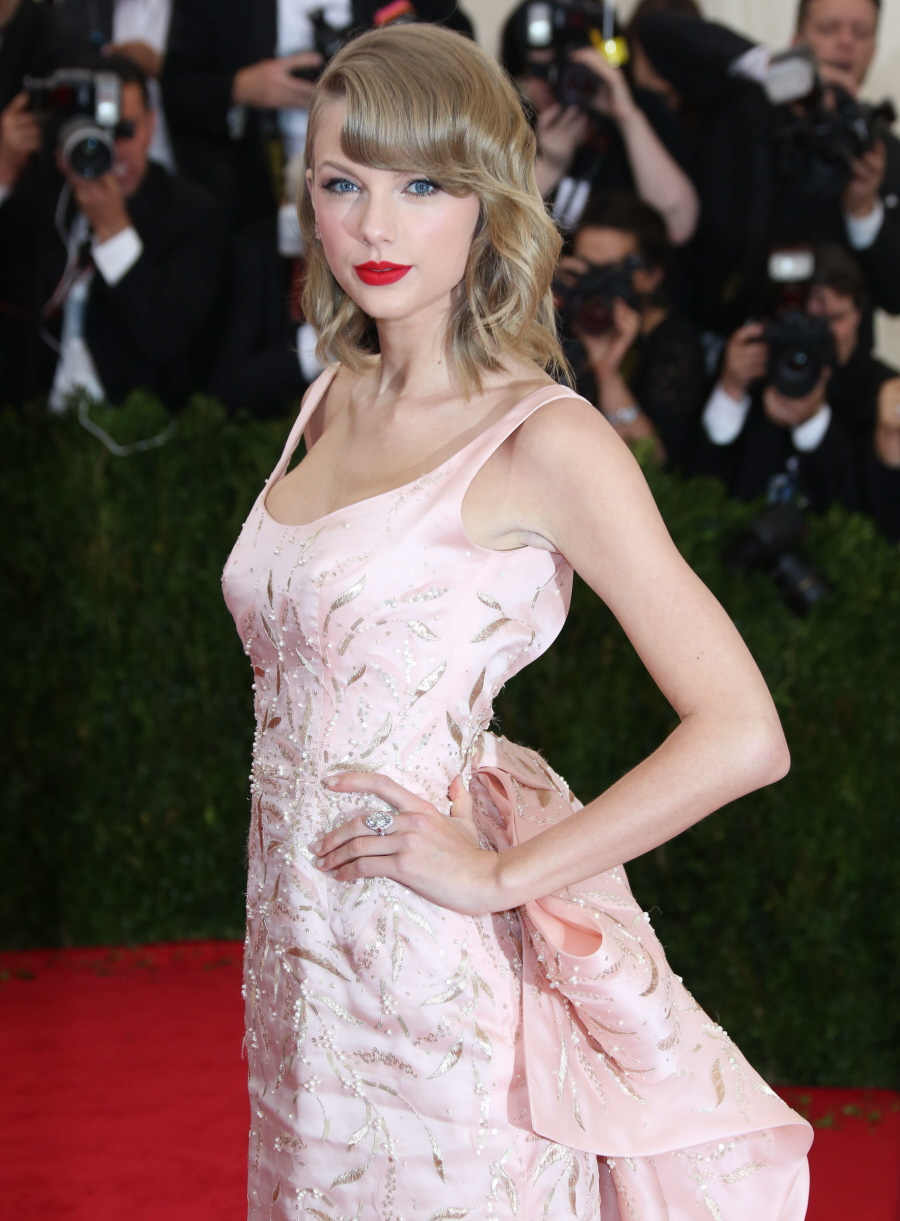 I've never had much of a problem with Taylor Swift's constantly red lips. Chica loves red lipstick, and even if the red lip doesn't really work with the ensemble, Swifty still tries to pull it off. Mostly, I don't have much an opinion on lipstick – I haven't worn it in years, since my terrible "pale purple lipstick" phase in college (I looked like a corpse). I go for tinted lip gloss sometimes and that's about it. What I'm saying is that I never really have a dog in this lipstick hunt, I just judge celebs on whether I think a certain lipstick works on them. For Swifty, her red lips are now one of her "trademarks." She recently spoke about why she's obsessed with the red lip:
How many red lipsticks does she have? "I don't have an excessive amount! I just find one I like and use it. Right now [I'm using] Dragon Girl by NARS … I'll go through different phases with makeup and always try new things. Except I never really get too far from red lipstick, do I? I guess I just think my face looks worse without it. That's pretty much the only rationale behind it."

She's also obsessed with the high-heeled Oxfords:"I really like an oxford high heel for kind of looking more like either a student or like you're going to work. I don't know, there's something [that gives me some normality]. That's what I kind of like to channel when I'm wearing them."

She doesn't share clothes with friends: "The one common thread between [my friends] is they know who they are and they're very sure of who they are. We don't usually have the same style. If they see me wearing something, they know it's because that's something that represents me and they'll wear something very different … It doesn't really affect the conversation, what we're wearing."
"I guess I just think my face looks worse without it." That's a weird statement to make. "Worse"? How about "I think my face looks better with it." It's like she aiming for humility and it just sounds like she has zero confidence, which we know is untrue. How about, "I wear red lipstick because I like it, I got breast implants because I wanted them, and I wear shoes with cats on them because I'm awesome!" Positive-body-image statements would be great coming from someone who prides herself on how she presents herself to her young fans.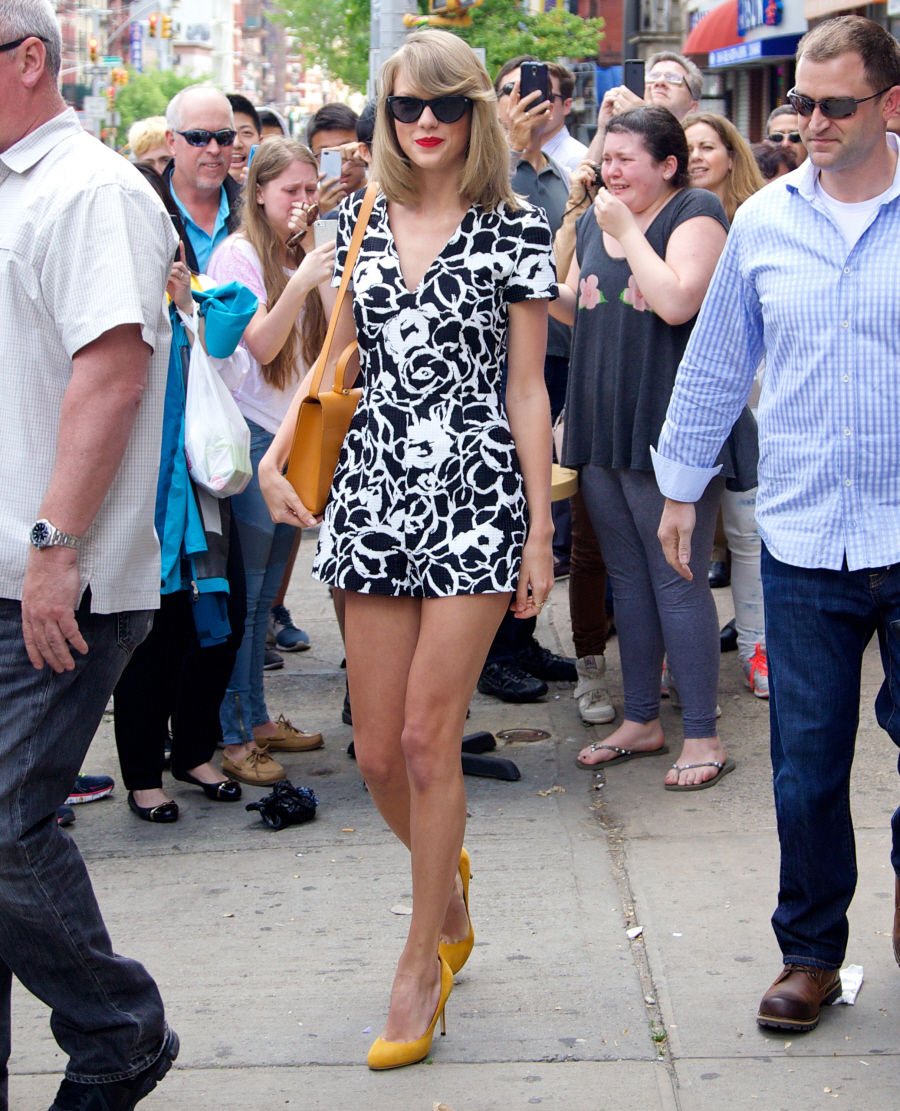 Photos courtesy of WENN.