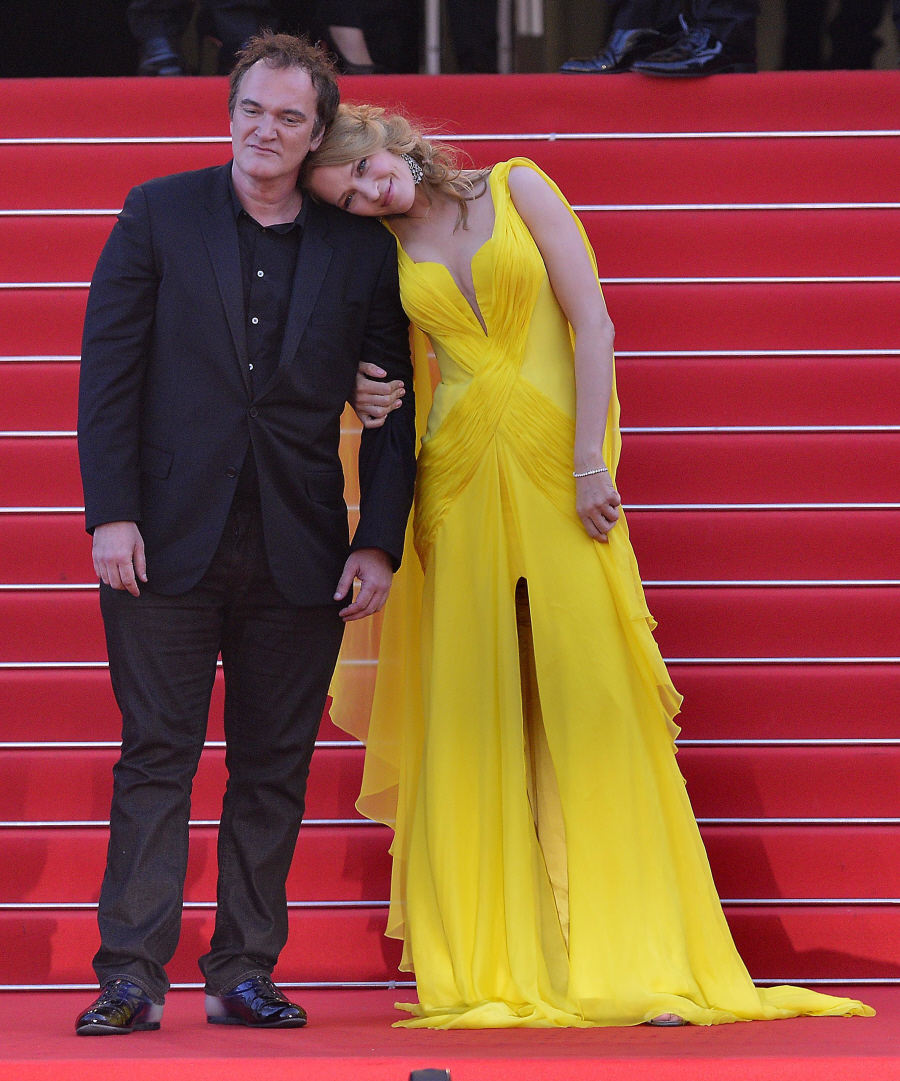 I'm about to date myself, but here goes: I'm old enough to remember just how exciting it was when Pulp Fiction first came out in the theaters. I was a teenager but I couldn't drive yet, and I think it was the first time I had ever gone to a midnight screening. I went with friends and I was obsessed with it. I quoted from it all the time. I went to see it in the theaters several times, and I bought the VHS (YES I SAID IT) as soon as it came out. That was 20 years ago. Seriously.
Part of why Pulp Fiction became such a cultural phenomenon was because it had such amazing word-of-mouth. You just knew – before you even saw it – that a completely different kind of filmmaker was at work here. The word-of-mouth all started at Cannes. Quentin Tarantino debuted Pulp Fiction at Cannes, where it went on to win the Palme d'Or (the grand prize). So at this this year's Cannes Film Festival, the old gang reunited to celebrate the 20th anniversary. Quentin Taratino, Uma Thurman and John Travolta all came out not just for the Clouds of Sils Maria premiere, but for the final Cannes ceremony as well. I'm including photos of both events. I could honestly look at photos of Uma and QT for hours. I love their friendship/partnership. It just makes me happy. I love the way he loves her.
A fashion note – Uma wore the canary yellow Atelier Versace gown to the Sils Maria premiere. To the final ceremony, she wore that horrible, tacky, poorly constructed Marchesa gown. That sh-t is beneath her. Uma wore Chopard jewels with both looks.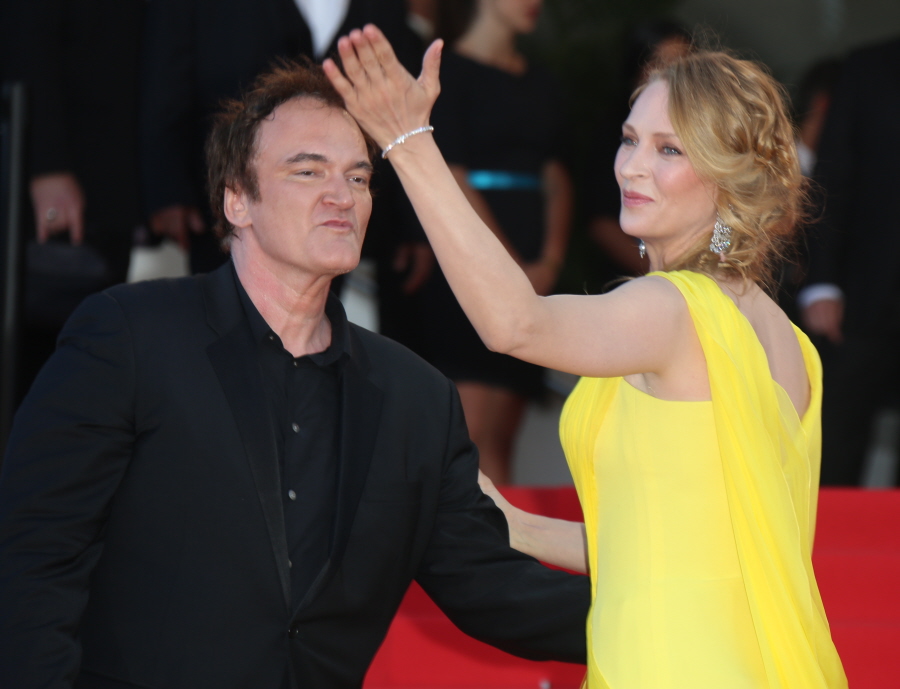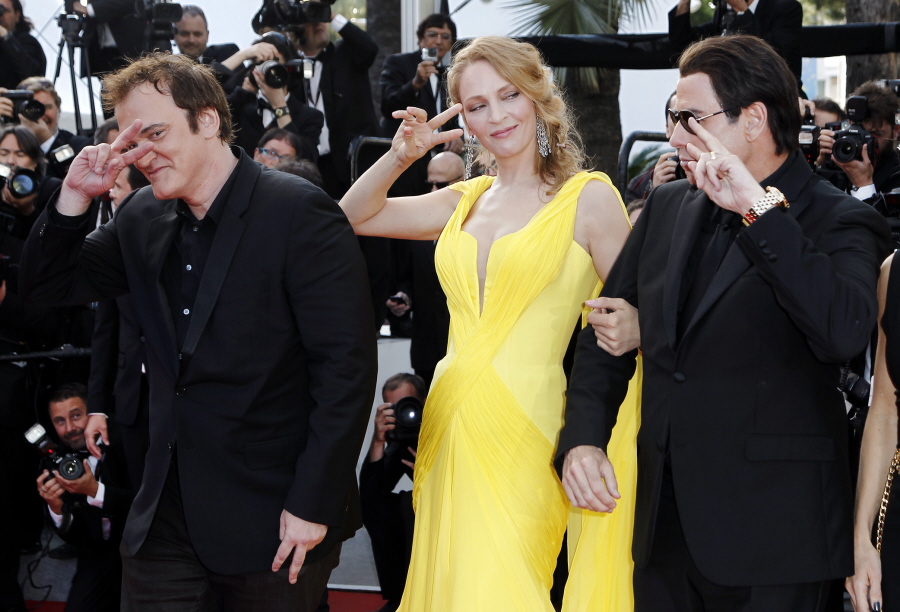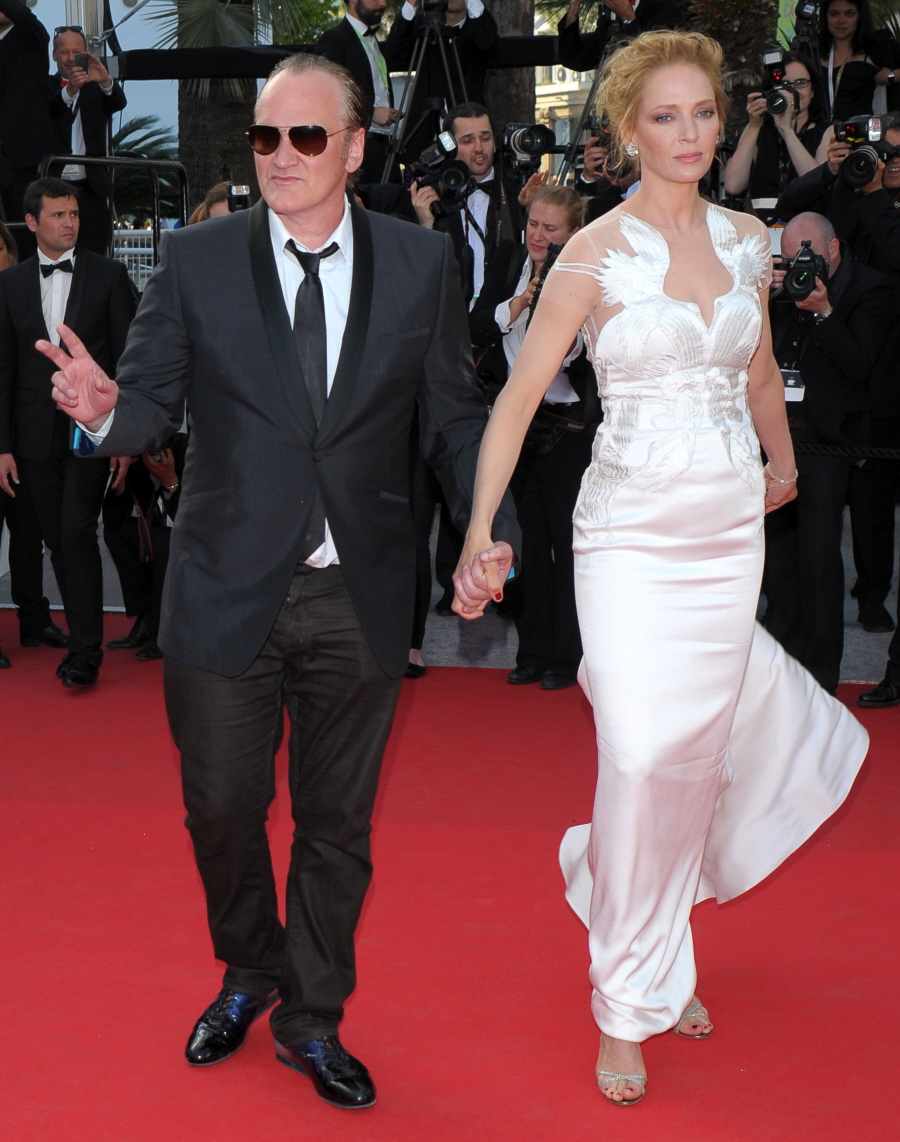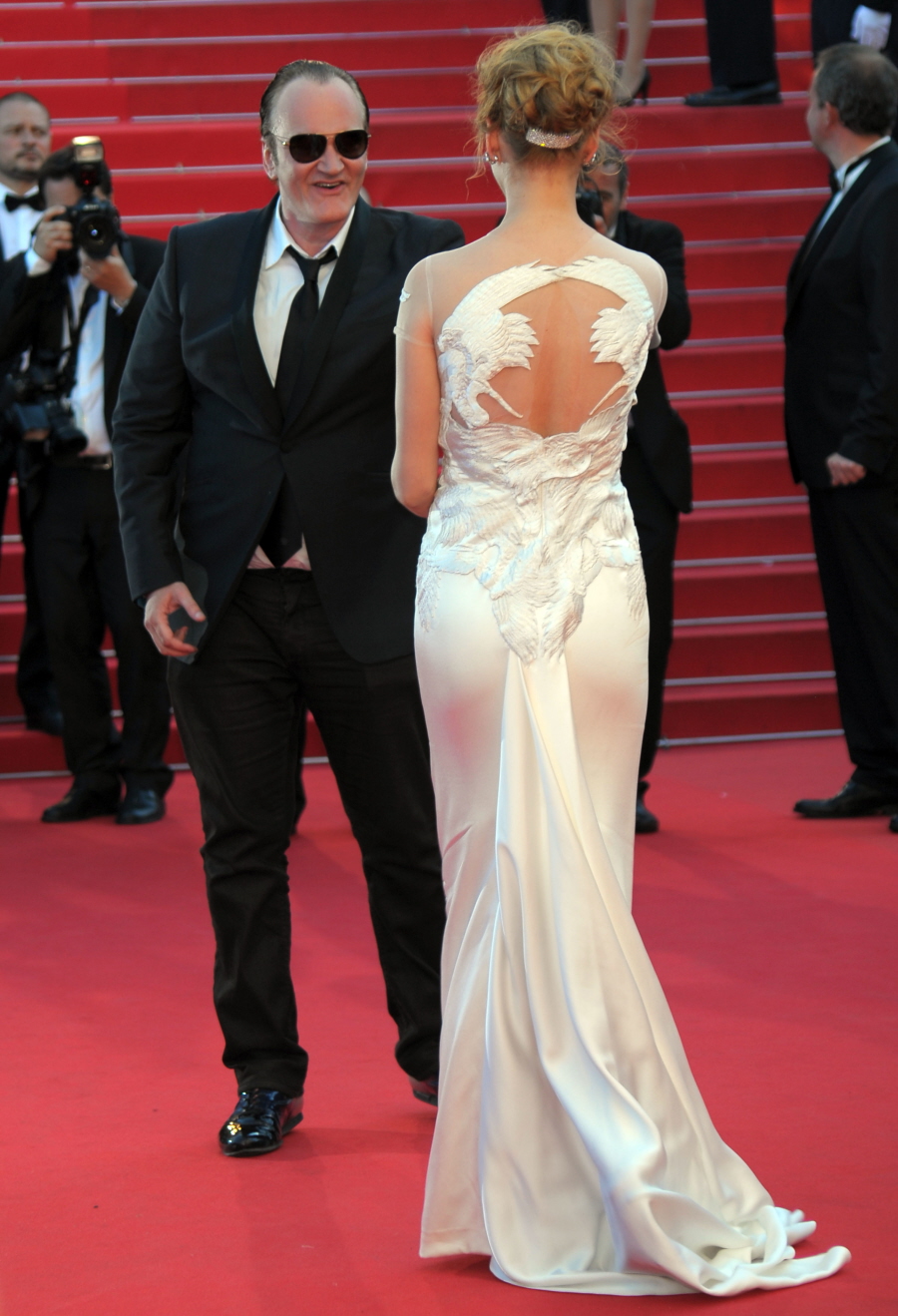 Photos courtesy of WENN.