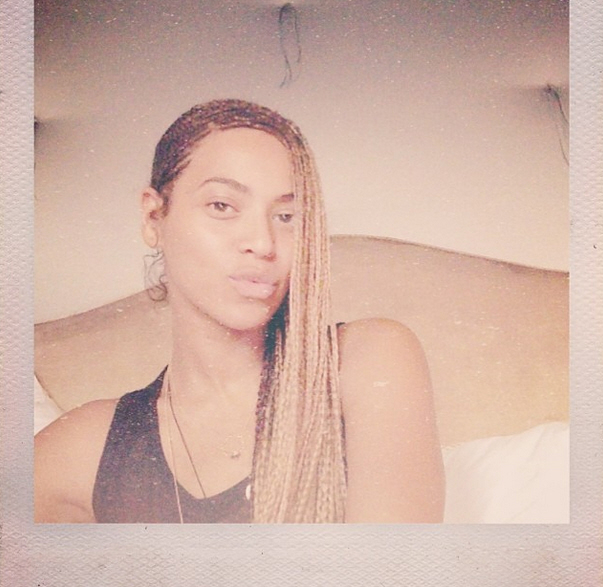 Guess who didn't even bother showing up for The Kimye Wedding? Beyonce and Jay-Z. It was being reported pretty consistently that Jay would at least make an appearance at the wedding, just because he and Kanye truly are very tight. But Jay didn't come. And you know Beyonce didn't. Maybe because Rachel Roy was there. Maybe because Beyonce and Jay-Z thought the whole extravaganza was pretty tacky. According to Us Weekly, Bey and Jay traveled to the Hamptons to spend their Memorial Day holiday in private. Bey even Instagram'd a photo of her new braids.
But that's not to say Kim and Kanye weren't on Beyonce's mind. She also IG'd a photo from the Kimye Vogue shoot with this message: "Wishing you a lifetime of unconditional love. God bless your beautiful family." You can see the original Instagram here, but I'm including it below. I think it's funny that Beyonce wished them unconditional love… without even mentioning them by name. She just threw up one photo and a lukewarm sentiment. Tell us how you really feel, Yonce.
I'm also including a screencap of Beyonce's other IG on Saturday, which was just a photo of some clouds. As I looked through her IG, Arthemogul's comment caught my eye. Beware, the language is a little NSFW. I love how Bey's Hive will probably be placated by her refusal to attend Kim's wedding, but everyone outside the Hive is a little bit like, "Um, I thought you were tight with Yeezy?"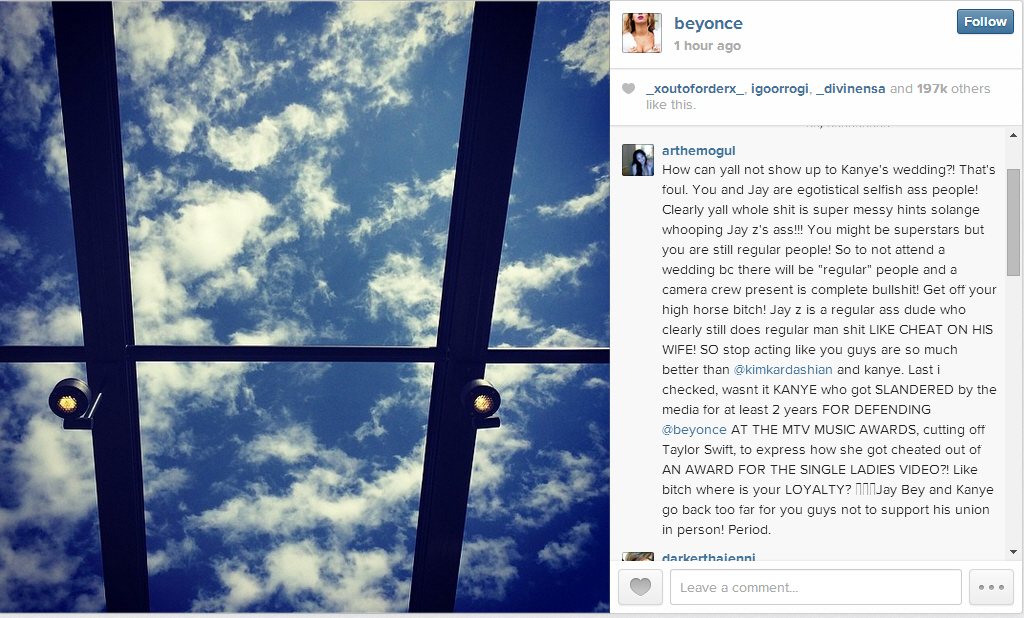 Photos courtesy of Beyonce's Instagram, WENN.