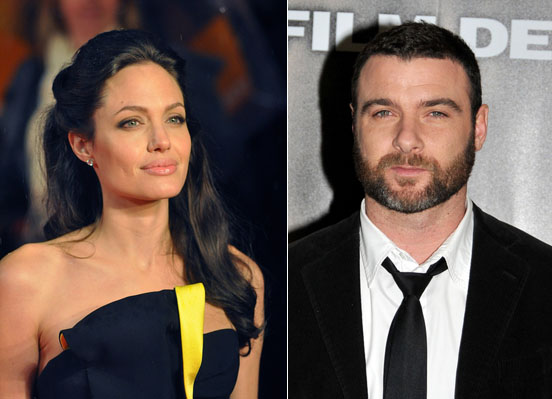 The next stopover on the Brangelina Express will be to Long Island, where Angelina Jolie will be filming Salt. The family will be moving there shortly, most likely to the enormous Sassafras estate, where Maddox Jolie-Pitt will assign his siblings their rooms.
Even though Salt is very close to its start date, the casting is still being finalized. As it turns out, one of my favorite actors is in negotiations to co-star with Angie in a "major role" in the film – Liev Schreiber! Liev may be familiar because he's Naomi Watts' baby-daddy and arm-candy at all of her recent public appearances. I love him for such films as A Walk on the Moon, Sphere and Spring Forward and his numerous stage appearances. He's also going to be in X-Men: Origins with Hugh Jackman, coming out later this year. AHN has more:
Liev Schreiber is in talks to join Angelina Jolie in the upcoming action-thriller flick "Salt." The 41-year-old actor is said to be up for a "major role" in the film.

According to moviehole.net, he is in negotiation to appear in the film, which starts filming next month in New York.

Jolie, who reunites with "Bone Collector" director Phillip Noyce in the film, will be playing the title character, a CIA officer who is falsely accused of being a Russian sleeper spy and must escape capture to prove her innocence.

Tom Cruise was originally tapped to play Salt, though the character was changed to a female to suit Jolie.

Schreiber will next be seen in "X-Men: Origins" alongside Hugh Jackman and in "Taking Woodstock" later this year.
Thus far, there have been several smallish controversies involving Salt. The simple fact that Tom Cruise was ousted by a girl being one, plus the rumor that Angelina "demanded" script changes like… a character name change. I hope the Liev rumor is for real (I think it is), because Liev and Angelina would be really good together. He's a really big guy, so Angelina wouldn't be able to kick his ass with the ease she usually shows. Although watching her try to kick his ass would be pretty awesome.
Note by Celebitchy: There's also a story from Life & Style that Angelina's character in Salt will be going undercover as a man.
Angelina, 33, films a scene as a CIA agent forced to go undercover as a man — call her Mangelina! Her undercover alter ego is Major Vicek, whose mission is to infiltrate The White House. "I'm sure she'll give Brad, who aged in reverse in The Curious Case of Benjamin Button, a run for his money in the makeup department," an insider tells Life & Style. As Life & Style previously reported, Angelina will temporarily move her brood to New York's Long Island to film Edwin A. Salt.
[From Life & Style received via e-mail]