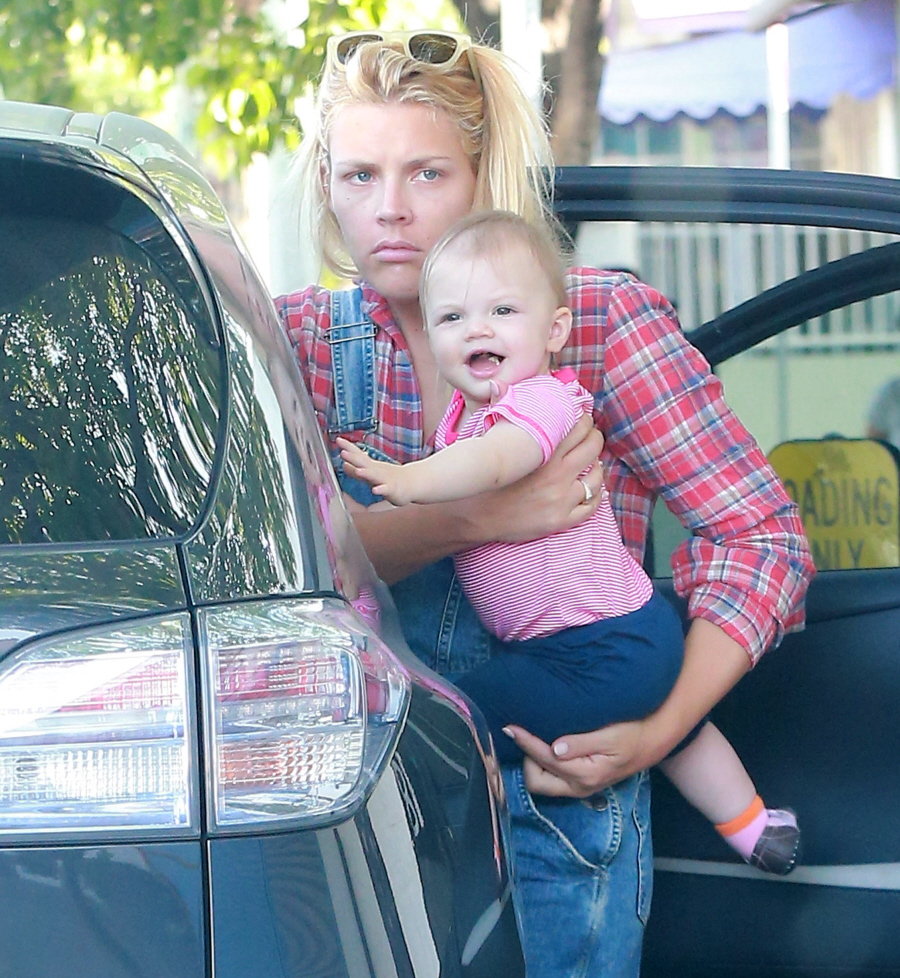 This isn't the first time we've had photos of Busy Philipps and her daughters, of course, but I'm just posting these new pics because A) post-Memorial Day, it's kind of dead and B) I really did think these photos were genuinely cute. Busy gave birth last year to her second daughter, Cricket Pearl Silverstein. Cricket Pearl joined big sister Birdie Leigh. Busy is a firm believer of skipping the middleman of baby-naming and just going immediately to nicknames. So, Busy was out with Birdie and Cricket yesterday in Los Feliz. This is the first time I've ever stopped and looked at pics of Cricket – she's adorable! She looks like her mom.
Meanwhile, Busy still has a job for at least another year. TBS has renewed Cougartown for its sixth and final season, which will air next year. I tried to watch it when it was on ABC, but it was just so awkward and awful, like the writing was trying too hard to convince viewers that these characters were cool. Plus, I just got to a point where I can't look at Courteney Cox's face without feeling a profound sadness because of all of the Botox and such. Still, apparently Cougartown did pretty well, ratings-wise, and I guess it's a good thing that they'll get one last year to say goodbye to these characters.
PS… I like that Busy is rocking the mom-bibs.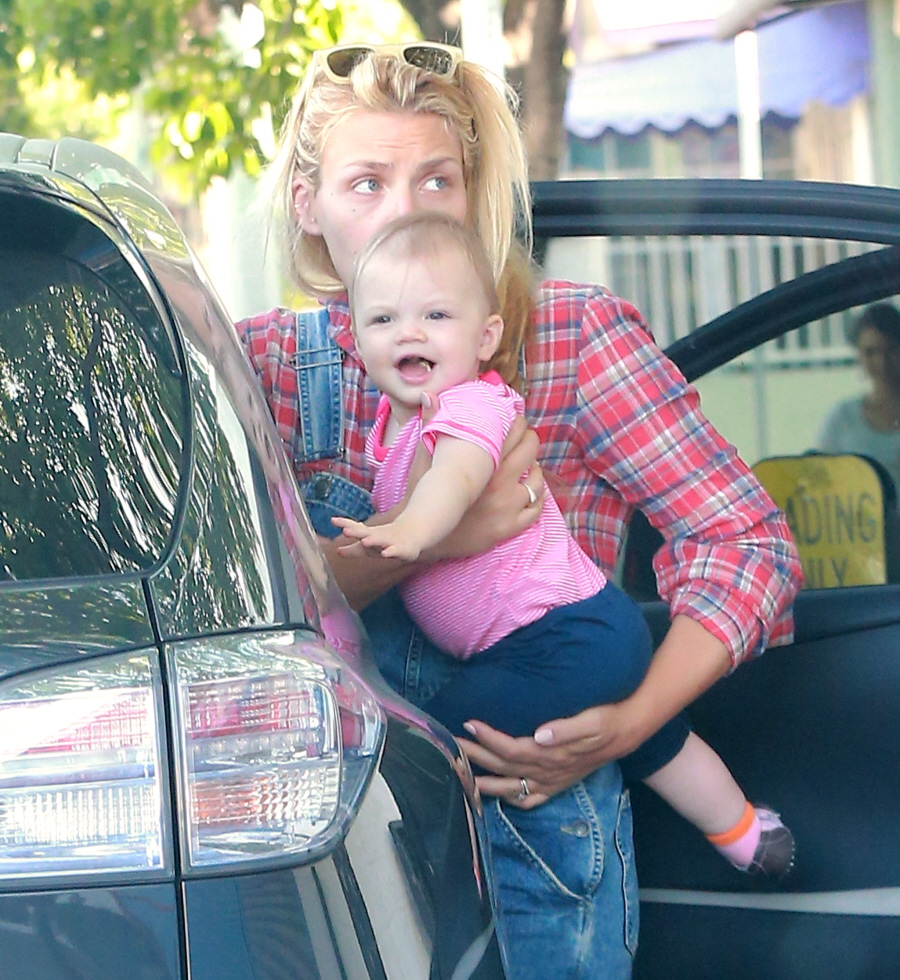 Photos courtesy of Fame/Flynet.