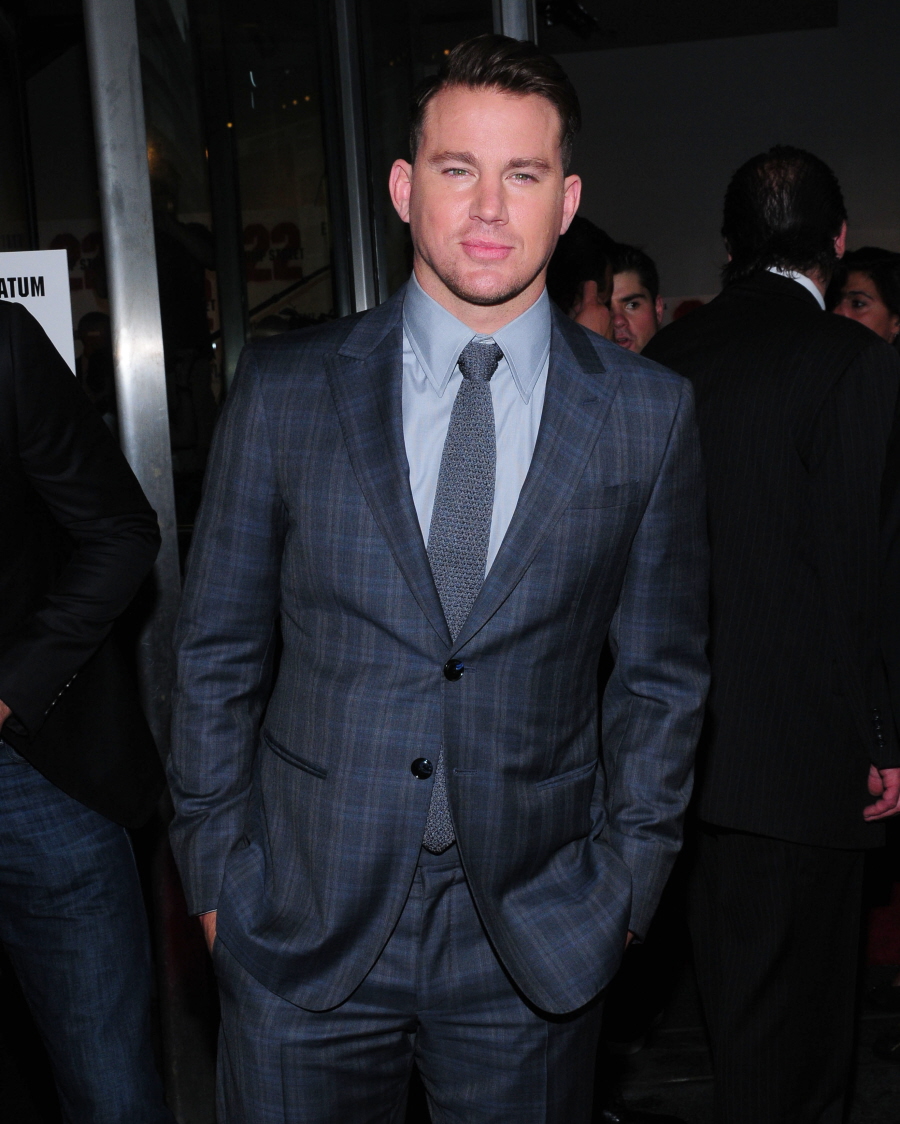 Channing Tatum has not been having a very good week. Which is a relatively new thing for Channing, since he's had such a good run, professionally and personally, for years now. First, in the midst of the promotional tour for 22 Jump Street, Channing's costar and friend Jonah Hill had a spectacularly awful meltdown with a paparazzo in which Jonah dropped the word "fa—ot." Now all the air has been sucked out of what was supposed to be a fun tour – Jonah has had to supplicate, in interview after interview, apologizing for his use of the slur. It's kind of difficult to sell your movie now, right?
Then, coming on the heels of Jonah's slur, Warner Brothers announced that Channing's new film Jupiter Ascending was being pushed back significantly. Like, it was supposed to come out on July 18th. And now it's being released in February 2015. Oooooo…. That's not good. At all. The "reason" for the delay is that the Wachowskis needed more time to work on the CGI. Yeah, that's not a good excuse either. This is bad news for Channing and Mila Kunis – this was supposed to be a big movie for both them.
So, is there any kind of good news for Channing? Well, when he was at Cannes promoting Foxcatcher, he got some of the best reviews of his life. And now Star Mag says that he's even dreaming the impossible dream: Channing Tatum, OSCAR WINNER.
Channing Tatum was brought to tears as he received a standing ovation at the Cannes Film Festival premiere of his new movie, Foxcatcher, in which he plays real-life Olympic wrestler Mark Schultz.

"He yearns to be taken seriously, so he really got into character," an insider reveals, recounting a scary incident during which the actor proved his extreme devotion to nailing the part. "One day, Channing improvised crashing his forehead through a mirror. He sliced his head pretty bad, but that didn't stop him. Then he punched himself in the head — it was the most insane thing I've ever seen an actor do!"

But the 34-year-old was convinced that the lumps and bruises were getting him closer to an Academy Award — and, indeed, Foxcatcher is already getting Oscar buzz. "By the end of the film, he was badly beaten up," the tipster adds. "But once he finally came out of character, he said the pain will be worth it all if he wins an Oscar."
I think Matthew McConaughey's Oscar win really made all of the pretty boys of Hollywood dream of the day when they too would throw off the shackles of People's Sexiest Man Alive and grab that little gold man. That being said, people always underestimate Channing and he's used that to his advantage consistently throughout his career. I do think it's more than possible that he'll be nominated for an Oscar within the next five years. Maybe Foxcatcher is the one. But just think of it this way… even if he gets nominated for Foxcatcher, Jupiter Ascending is now going to be released smack-dab in the middle of his Oscar race. Channing is going to get Norbit'd by Jupiter Ascending.
Here's the trailer for Foxcatcher. Um… it looks like Steve Carell will be getting the Oscar noms. But we'll see.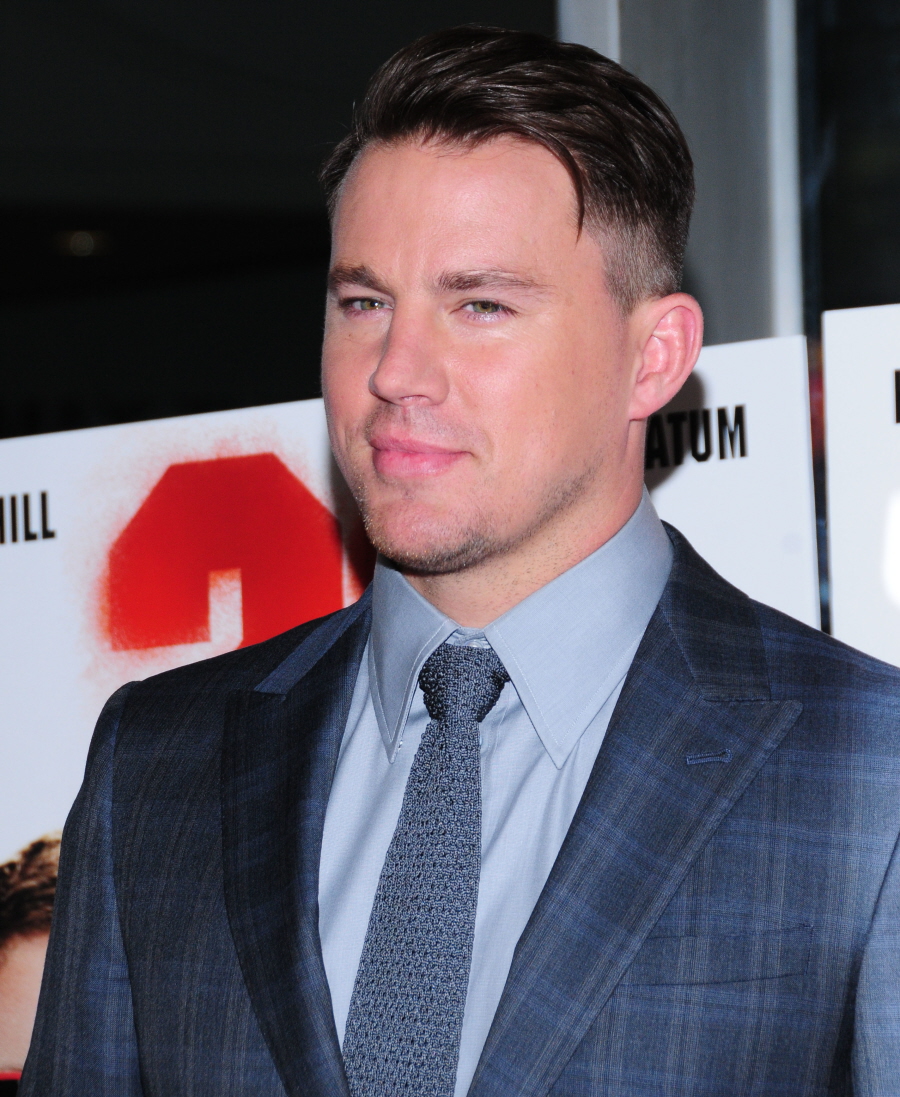 Photos of Channing at this week's '22 Jump Street' NYC premiere, courtesy of WENN.