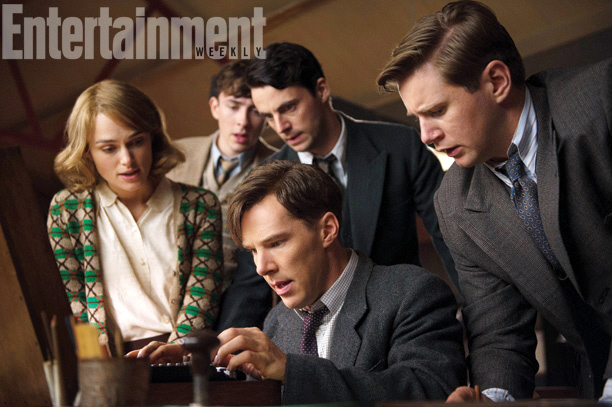 Entertainment Weekly has released two new images from The Imitation Game, which is the Alan Turing bio-pic starring Benedict Cumberbatch and Keira Knightley. It doesn't hit theaters in America until November 21. Which is a prime Oscar season release – any later and it will get stomped by the bigger Christmas releases, but any earlier and it might not be taken seriously as a potential Oscar contender. Anyway, these new images don't reveal much, but then again… it's not like this film is a mystery or anything. You can also see Keira Knightley in her WWII-era costume – she looks great. Benedict told EW:
"[Turing is] an exceptional man," says Cumberbatch, who prepped for the role by perfecting Turing's stuttering cadences and studying his correspondence with the mother of his high school crush. "I hope this film does justice to this unsung hero."
Interestingly enough, I'm not even joking about the Oscar campaign. The Weinstein Company is distributing the film and there are stories about Harvey being very interested in pushing Benedict and the film for some major awards. Maybe this will really happen for Benedict this year? It would be amazing if he walked away with some major acting nominations.
As for Keira, ELLE UK finally released her quotes about her Cumbercurled costar. They've known each other since they worked on Atonement, and Keira said that Benedict once "joke-punched" a journalist for disrespecting her. Keira said:
"When I saw him [Benedict] again, I said, 'Did you punch a journalist?' and he was like, 'I f***ing did.' Everybody needs a friend like that."
[From Elle UK via Contact Music]
Did he really punch a journalist? Probably not. But I bet they got a stern, posh dressing down. *fans self* The idea of being "dressed down" by Benedict when he's being particular posh and stern is making me hot. Damn.
And finally, Benedict is going to be reading some original 1944 BBC news reports today for the 70th anniversary of D-Day. Like, he's going to be on the radio, reading the original news bulletins. THAT VOICE. The BBC loves that voice.
PS… No threadjacking. Please.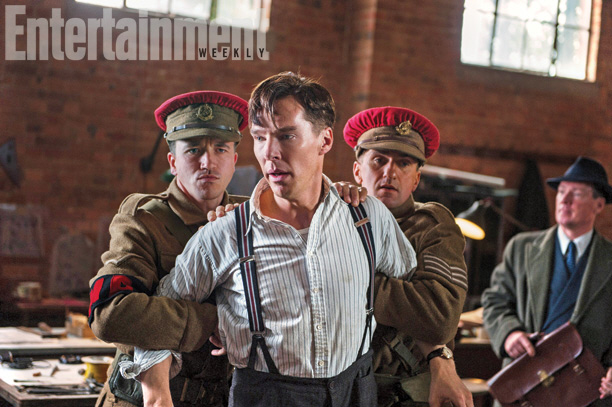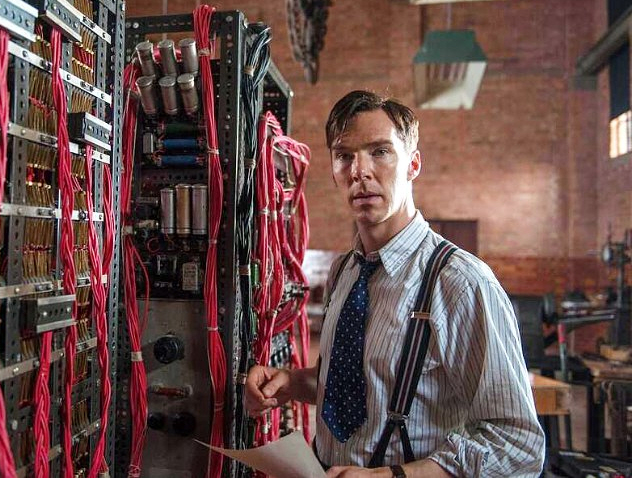 Photos courtesy of WENN, Entertainment Weekly.