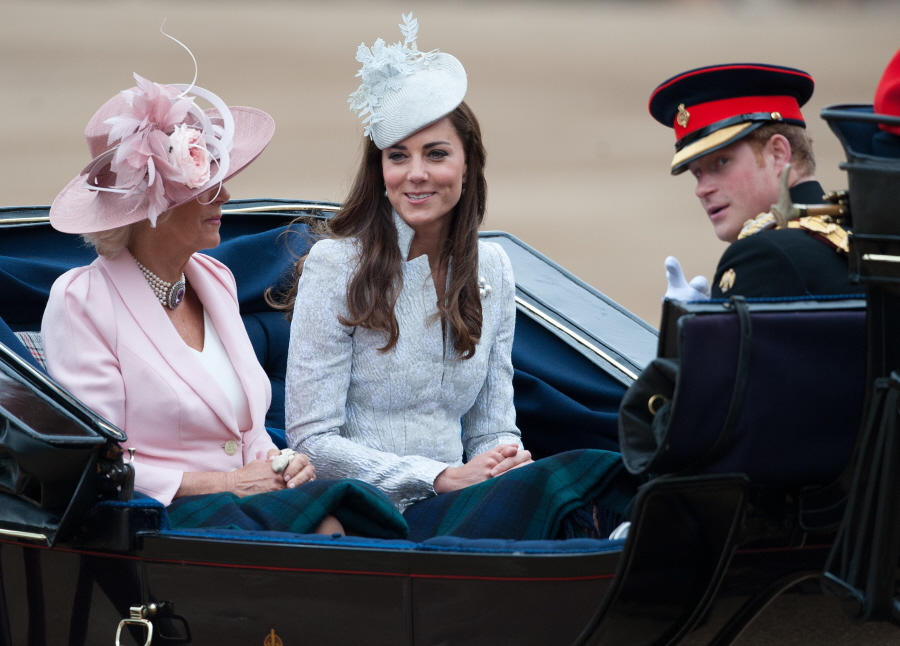 Here are some photos from today's Trooping the Colour, which I always want to write as "Trouping the Colors" because I'm a gauche American and I have wayward U's. Trooping the Colour is an annual event to celebrate the Queen's "official" birthday (not her actual birthday, which is in April). Literally 1,000 soldiers were on hand, plus thousands of spectators and well-wishers. The Queen wore a pale blue Angela Kelly coat and a wonderful hat. She looked kind of grumpy too. Well, she already turned 88 years old in April. What is this hogwash?! Note: the Queen and Philip rode in the Ascot Landau carriage.
All of the major royals came out, which is what usually happens. Duchess Kate rode in a carriage with the Duchess of Cornwall and Prince Harry. Kate wore a new light blue coatdress by Alexander McQueen. I like the way it's fitted in the waist and I can't wait to see this standing up (alas, we have no full-body shots). As for the other royals… Prince William, the Duke of York and the Princess Royal all rode on horseback in their military finery. G—damn, how much do you love that Anne still rocks her military finery and that she does Trooping the Colour on horseback? Also: no Prince George. Sad. It would have been great to see him, but he probably would have been wailing and/or punching horses.
PS… I am enchanted by the "BALLS" pin that Kate is wearing. What is that?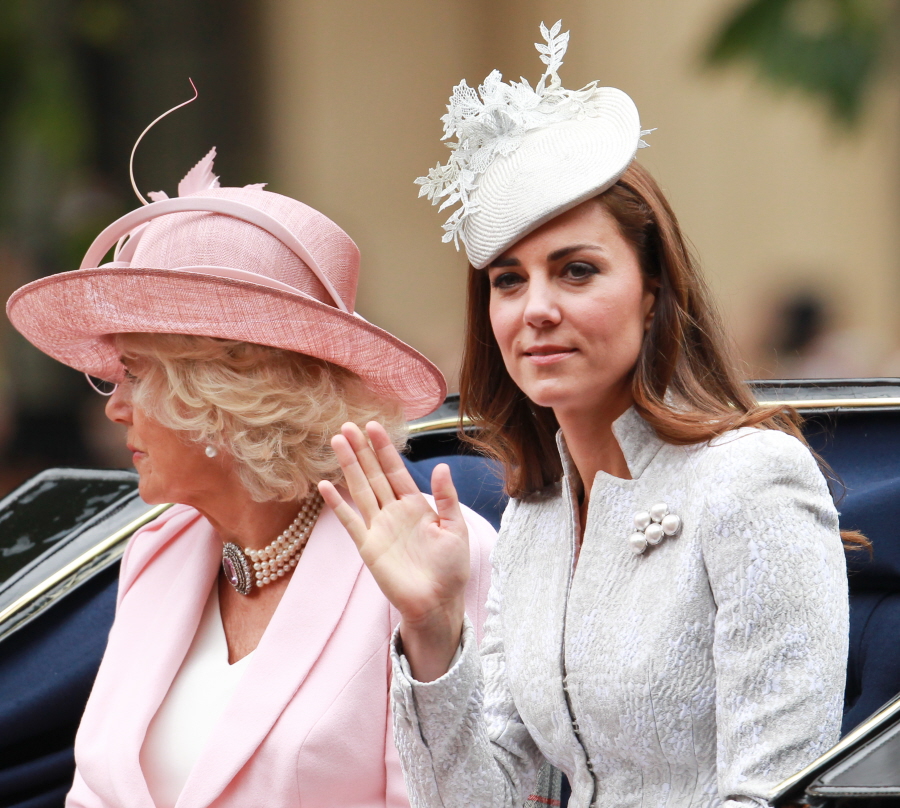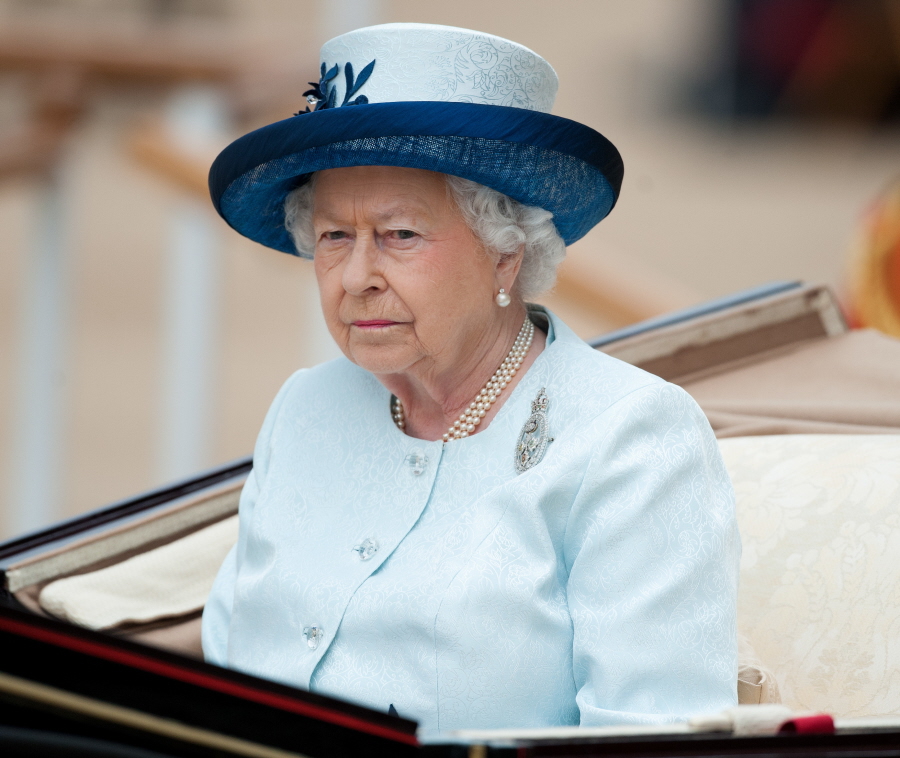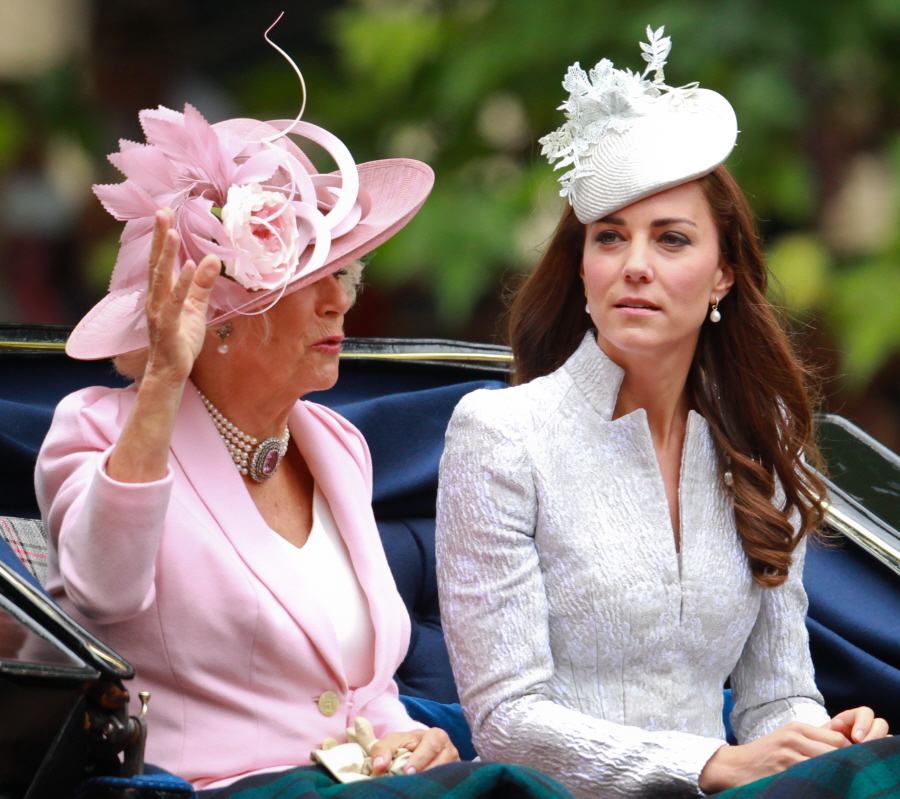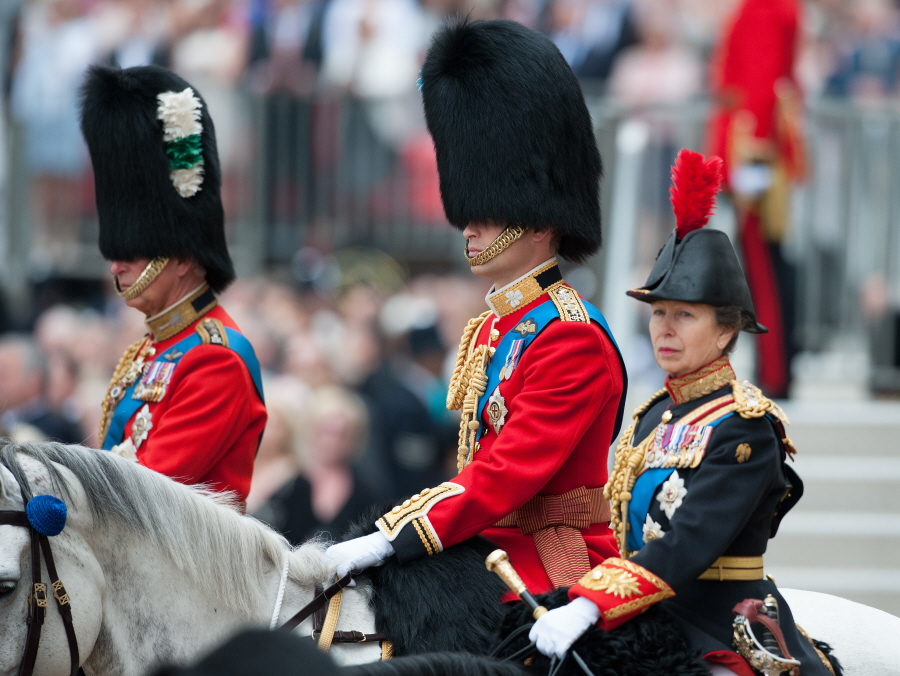 Photos courtesy of WENN.