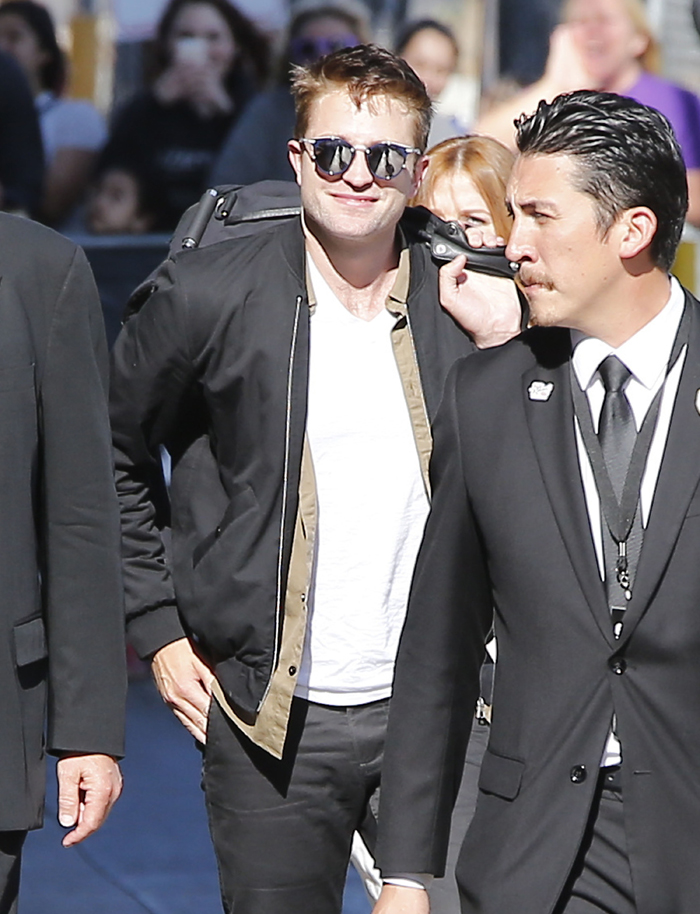 These are some photos of Robert Pattinson in LA last week to promote The Rover. He's getting good reviews for his role, but the gossip will always prevail. The latest story about Rob involves his ongoing flirtatious friendship with Katy Perry. I'm starting to think that Rob and Katy are like two lions circling each other. Sparkles is the fuzzy, self-deprecating lion who likes to cuddle and lick armpits. Katy … well, it depends on the day. She loves the thrill of the chase and being chased. She also usually doesn't fall for nice guys like Rob. He might permanently be friend-zoned because Katy only digs bad boys.
We've endured many rumors over the past few years about Katy and Sparkles. After he and Kristen Stewart split (the first time), Katy and Rob were crashing weddings together. There were also rumors that they hooked up at Coachella this year. Katy has always maintained that she and Rob "just hang out." She "properly farts" in front of Rob, and she never does that with a romantic interest. She's "proud" of not sleeping with Rob, which means she wants to sleep with him. Page Six has a new chapter in this story:
Robert Pattinson and Katy Perry were looking cozy at an LA after-party for his movie The Rover.

We're told Perry sneaked into a Loft & Bear vodka-sponsored bash at Whiskey Blue at the W through the kitchen just before midnight and headed for a patio.

"Later on, Robert joined her," said a spy. Another witness said, "They were heavily flirting. At one point, Robert sauntered to the bar with a pal and was heard saying, 'She's so [bleeping] hot,' nodding in Katy's direction."

Reps for both didn't get back to us.
[From Page Six]
See? Two lions. These two really need to just sleep together and get it out of their systems. Katy must know that Rob thinks she's "hot," and she enjoys the attention. Maybe on some level she thinks that sleeping with him will end the worship phase. Who cares? Katy needs to sleep with Rob and "properly fart" in the process. He'd love that sh-t. Then they could both move on with their lives.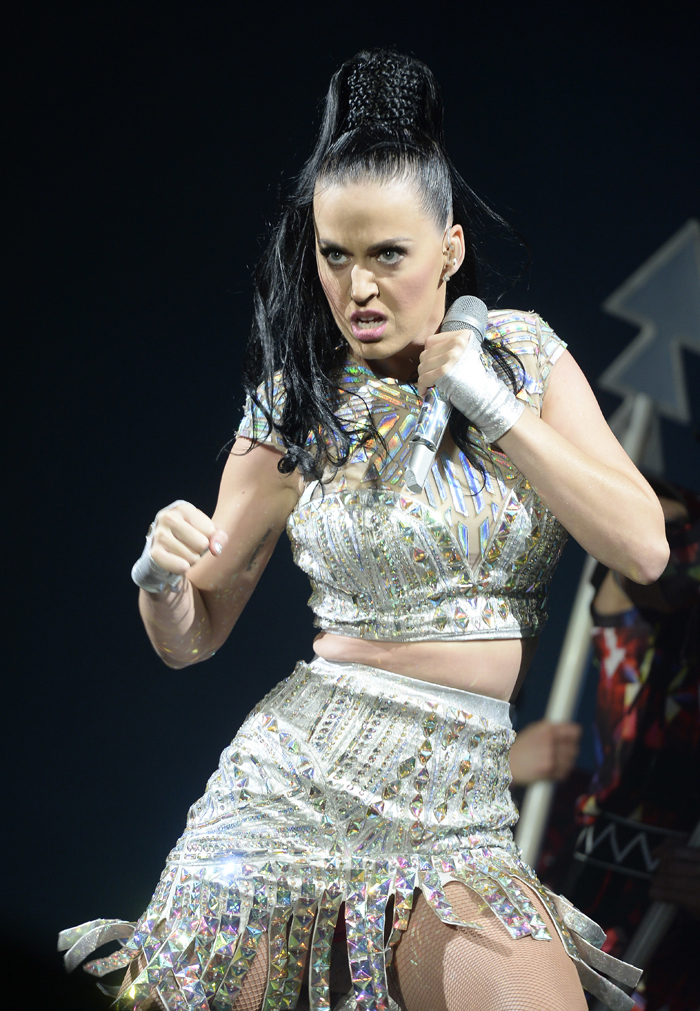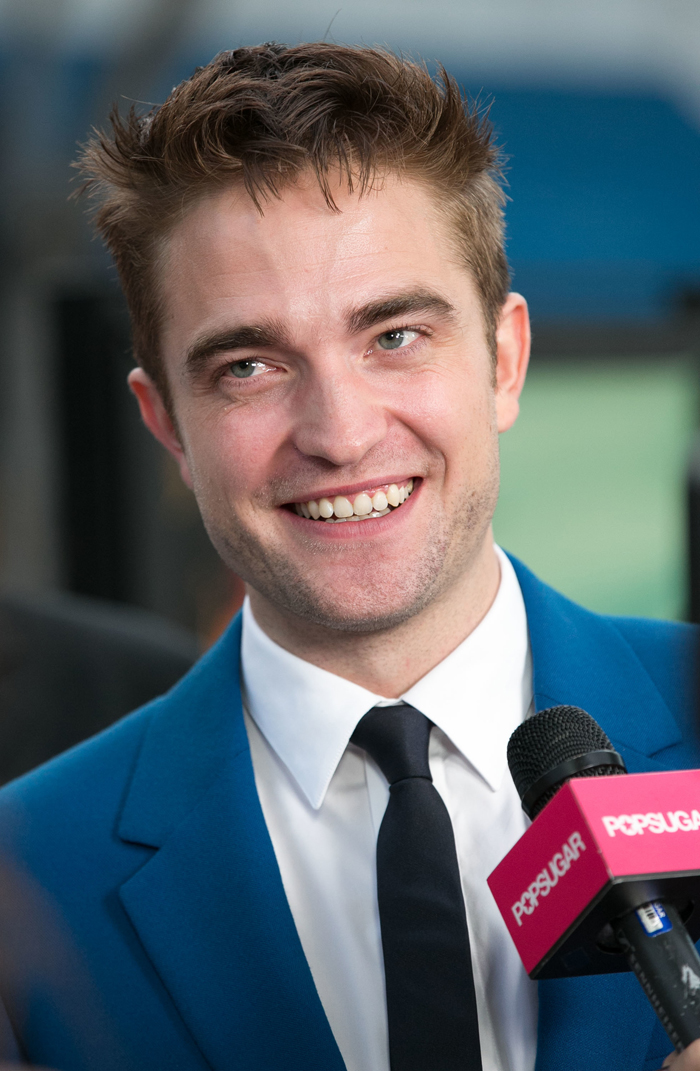 Photos courtesy of Fame/Flynet & WENN