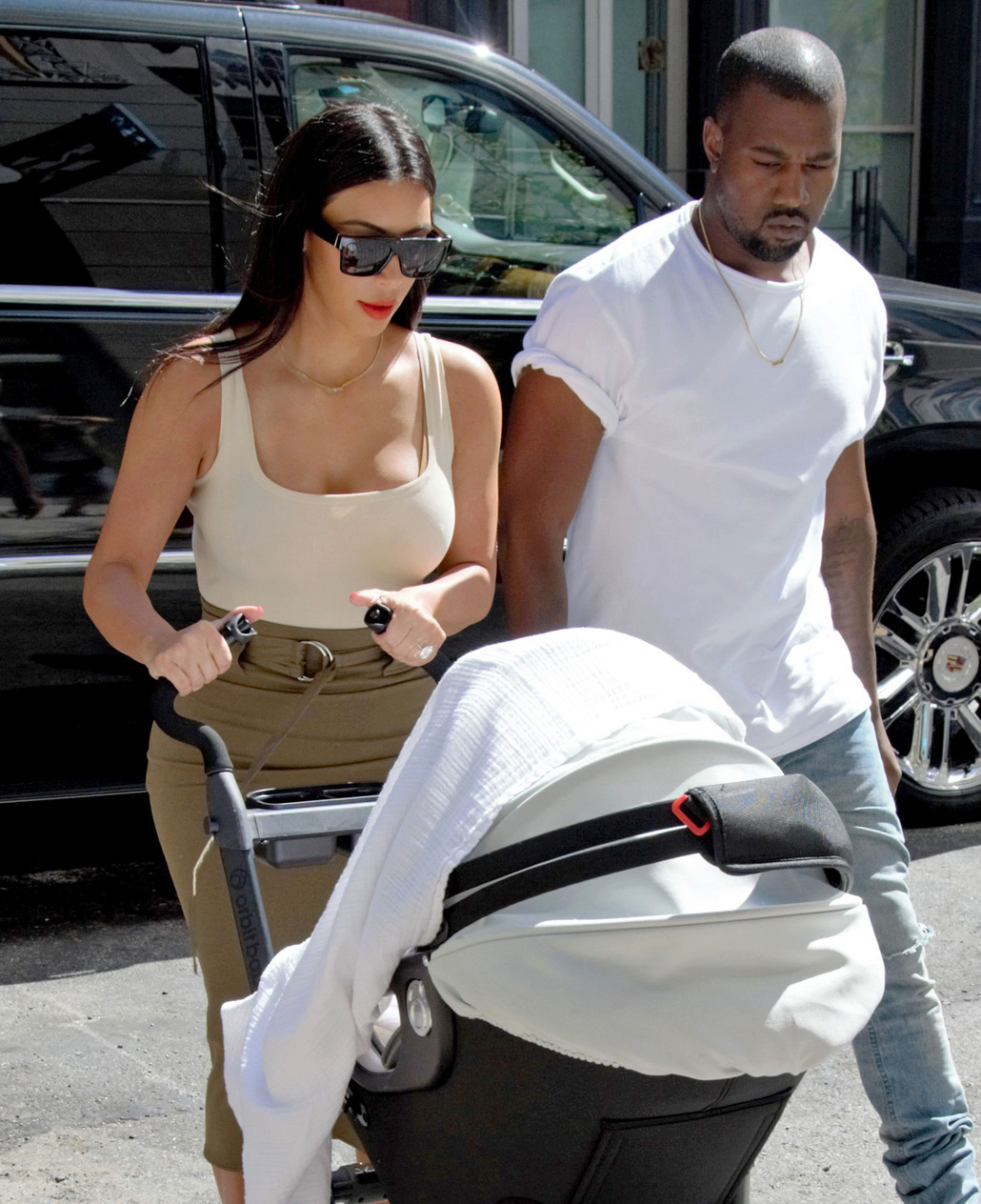 Kanye West is currently attending the Cannes Lions advertising & technology festival in France. He flew out of NYC yesterday to come to the festival because he was part of a panel discussion called "Translation: Technology, Culture, and Consumer Adoption: Learning to Read the Cultural Landscape." Kanye dropped some Yeezington Truths on the conference attendees. While his words don't read as the usual Kanye-style rants, there's still a great vein of narcissism and delusion running through the comments. Some highlights:
Why he's with Kim: Because she is the 'number one woman in the world'. He said: 'I can't be with any girl but Kim because that's the girl I look at her pictures the most, I get turned on the most.'

He has to work with the number-one people: 'Throughout my entire life because of the way my parents raised me, I was like "I have to work with the number one" I can't work with anyone but Jay Z because that's the number one. I can't represent any company but Louis Vuitton because that's the number one. Before Obama, there was Jesse Jackson, there were different people, talking about blacks particularly in America that were not allowed to drink from the cleanest fountain, to work with the best resources. It's like Michaelangelo told he's not allowed to carve with marble but told he's got to use cement or something like that.'

Celebrity culture: 'I hate the one off, celebrities a lot of time are treat, because I am a lot of things but I am a celebrity and we are treated as rentable, like a one off, just enough to advertise a product and get it out.'

Photoshopping his wedding photos after Annie Leibovitz canceled: 'I'll tell you a little story about the Kiss photo that my girl put up. We – and this was p***ing my girl off during the honeymoon. She was exhausted because we worked on the photo so much because Annie Leibovitz pulled out of the wedding, because I think she was scared of the idea of celebrity. But because Annie pulled out, I was like "I still want my wedding photos to look like Annie Leibovitz's photos" and we sat there and worked on that photo for four days – because the flowers were off-colour and stuff like that. Can you imagine telling someone who wants to just Instagram a photo, who's the number one person on Instagram, "We need to work on the colour of the flower wall", or the idea that it's a Givenchy dress, and it's not about the name Givenchy, it's about the talent that is Riccardo Tisci – and how important Kim is to the internet. And the fact the number one most-liked photo [on Instagram] has a kind of aesthetic was a win for what the mission is, which is raising the palette. It was a long time.'
I've been paying attention to Kanye's rants and raves for years now, and while some of you might be rolling your eyes at him, I actually think this is one of his better interviews. By that I mean that I understand the point he's trying to make but I don't agree with it at all. Usually his rants/stories are just a series of name-drops and delusion. But yeah… Kanye needs to take a seat. I kind of loved the idea of Kim and Kanye spending their honeymoon Photoshopping their wedding photos though. I totally believe that's what happened too!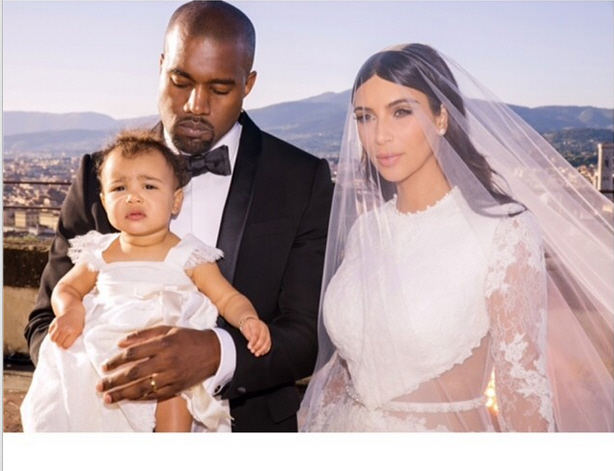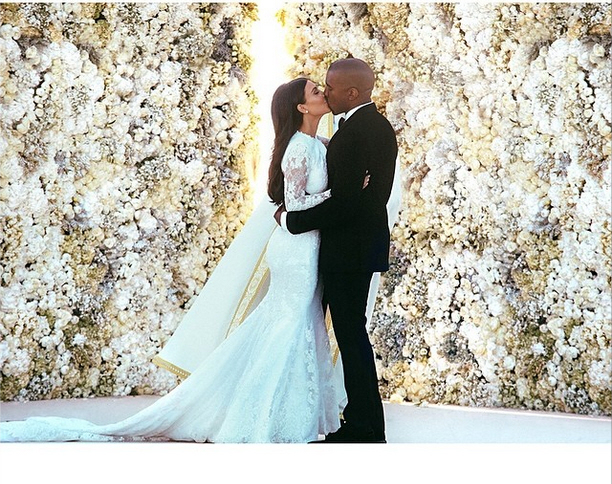 Photos courtesy of Pacific Coast News, Kim's Instagram.