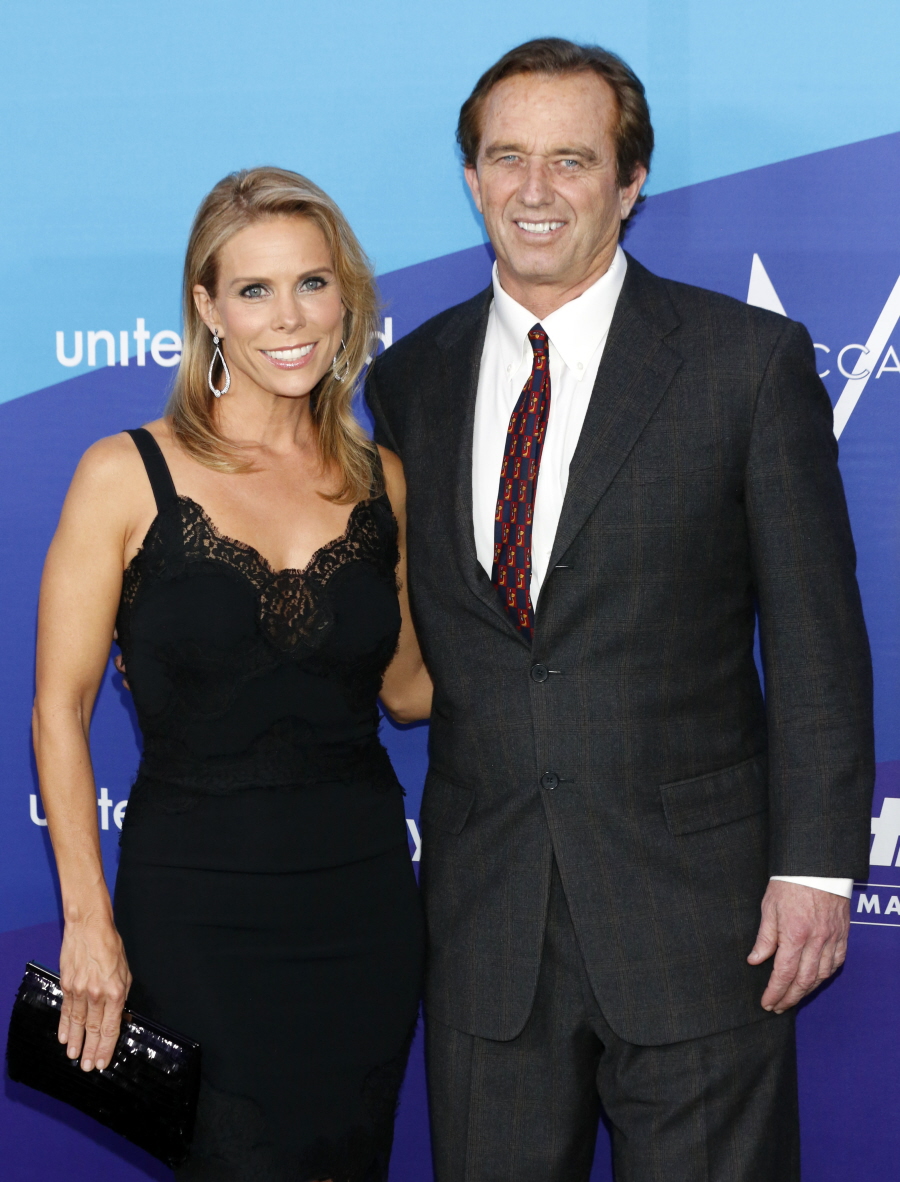 Robert Kennedy Jr. and Cheryl Hines announced their engagement in May. They've been together for about two years, and this will be his third marriage. His last marriage, to Mary Kennedy, ended when he fooled around on her and when her mental illness and self-harming really became full-blown (that was his story). Mary Kennedy killed herself in 2012. So… Cheryl Hines is engaged to a man who has a tortured romantic history, if we're being kind. Plus, he's a Kennedy and "tortured romantic history" kind of comes with the name. So would it really be that surprising to learn that RFK Jr. is cheating on Cheryl? Probably not.
ROBERT F. KENNEDY Jr. has been two-timing fiancée Cheryl Hines with a wealthy Connecticut socialite! As The National ENQUIRER recently revealed, the cheating scandal erupted just weeks before Kennedy, 60, was set to wed the "Curb Your Enthusiasm" actress – and, in a blockbuster exclusive, we can now identify the mistress. She is a 42-year-old mother of four who is estranged from her husband, and sources say Kennedy preyed on the shapely brunette at their gym. The ENQUIRER is withholding the woman's name, but tellingly when contacted, she did not deny that she's intimately involved with Kennedy.

"Bobby was well aware that she was going through a bitter divorce, and he took advantage of her at a very vulnerable time," a source told The ENQUIRER. "Like he's done with numerous women before, he turned on the Kennedy charm to woo her into the sack. He's a no-good horndog," the source added.

Insiders say the woman didn't realize Kennedy, an attorney and environmental activist, was seriously involved with Cheryl, 48, and only recently learned that he planned to marry the actress at the Kennedy-clan compound in Hyannis, Mass., this summer.

"She's been terribly hurt by being led on by Bobby," said the source. "She really liked him, but now realizes he's a cad for giving her false hope that they might have a future together. He'd even hinted that marriage was a possibility."

Kennedy and his mistress traveled in the same social circles and worked out at the same gym in Armonk,N.Y. He was friendly with her estranged husband, an extremely well-to-do medical professional, until he lured the woman into a sexual relationship about two years ago, said the source.

"When Bobby eyeballed the woman in a hot exercise outfit at the gym, he didn't waste a minute before putting on a full-court press to win her over to be more than just friends," said the source. "Bobby got her to give him a lift home in her fancy convertible, and from there he convinced her to hook up with him."

While his romance with his Hollywood honey was heating up, Kennedy also invited his mistress to attend an event with him in Seattle in April 2013, the source revealed.

"Despite being involved with Cheryl, Bobby had the woman fly back home with him on the same plane. He didn't care about being caught," said the source. "Now the woman has become just another notch on his belt. It's particularly awful after the pain she's been going through with her divorce."

Kennedy was branded a serial cheater after the tragic death of his estranged wife Mary Richardson, who committed suicide by hanging herself in May of 2012. After the tragic headline-making incident, it became public knowledge that Kennedy had carried on numerous affairs during their marriage. Kennedy's office did not respond to our request for a comment, while Hines' publicist issued an abrupt "No comment."

The source added: "If Cheryl Hines has any sense, she'll head for the hills before she walks down the aisle with this guy!"
Yeah. It wouldn't surprise me whatsoever. As I said, it comes with the Kennedy name. It also sounds like this affair went down last year, right? Like, it was 2 or 3 months of sex behind Cheryl's back and then Robert dumped his mistress? Pretty much. So, what is Cheryl Hines getting out staying with him? She gets to be "married to a Kennedy"? She gets to be one of the many blondes who thought she could change a Kennedy man?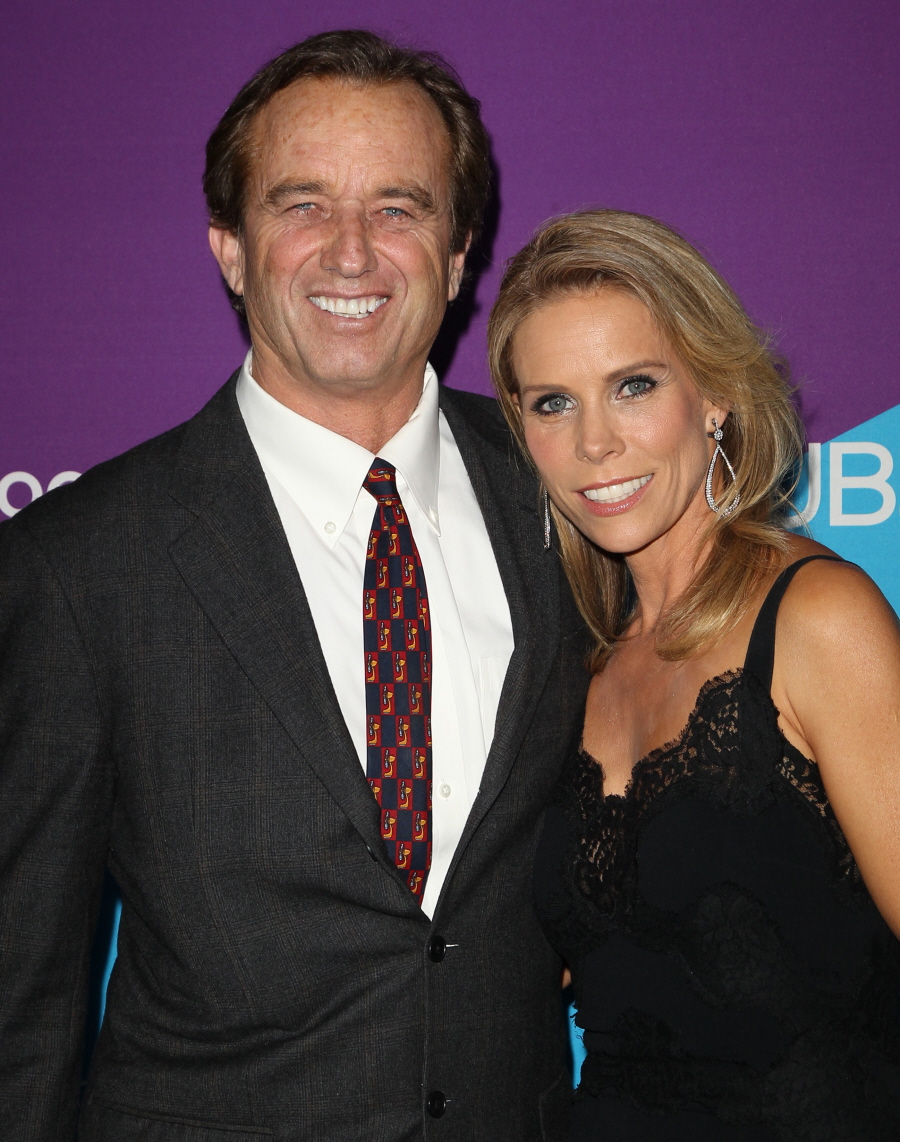 Photos courtesy of WENN.