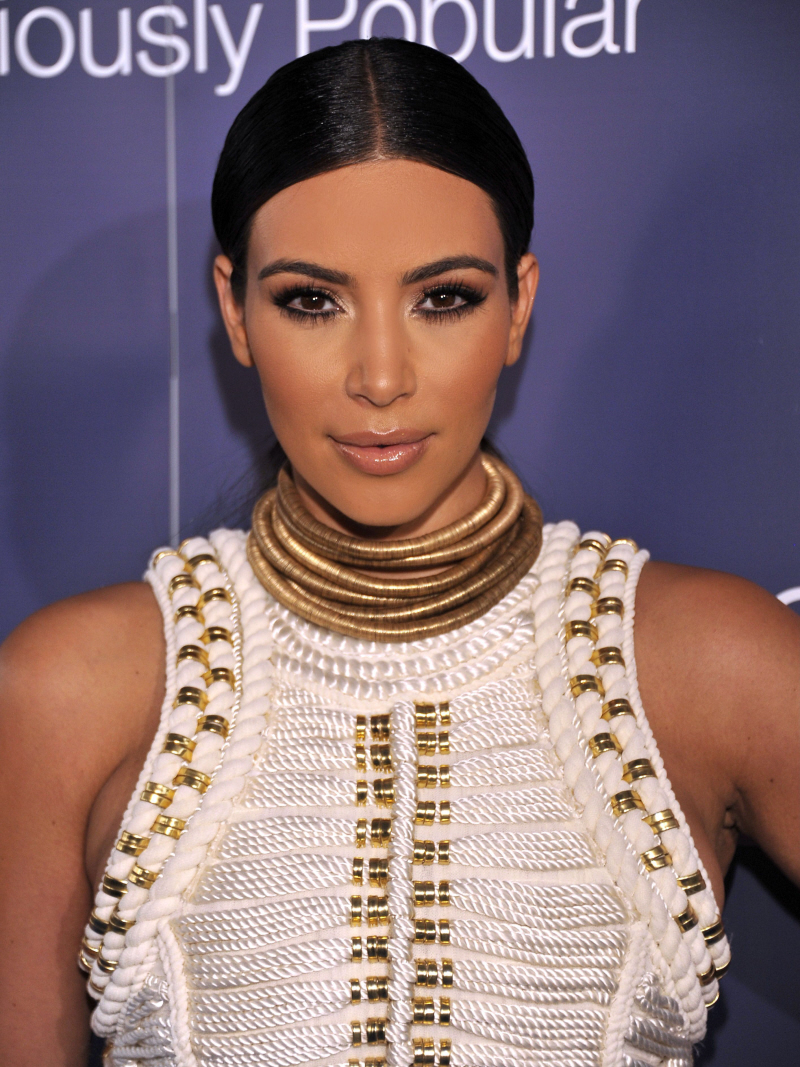 Here are more photos of Kim Kardashian at Wednesday night's Mail Online yacht party in Cannes. I finally saw the designer ID on her horrible rope dress: it's Balmain. It was custom-made for her. If I was working for Balmain, I wouldn't want that information out there. While she was on the yacht with all of those Daily Mail journalists, I guess she gave them an interview which they broke up into like six different "exclusive" stories. For what it's worth, this is pretty much her first post-wedding interview. So here are some highlights:
Kim on motherhood: "I am a strict mother. I'm really fun and playful, but I'm really strict on nap time, and sleeping in her own crib. Like Kourtney's style is where her kids sleep in bed with her, so especially with the third baby coming – they're going to need a bigger bed or they're going to need some other rules. And maybe on weekends, [North will] come and sleep in the bed with us. But … I'm not crazy strict."

Wanting another baby: "I hope so. I grew up with a lot of siblings so I know what that's like. I don't know if I would really follow in my mum's footsteps and have six; that's a little crazy. I don't know how they did it – they were in their 20s and they weren't really thinking right! I like a big family and I would definitely like one more and see how that goes."

New mothers need 'Me Time': "To prioritise is really important and you have to be an organised person to get it all done and make sure you have enough time for everyone – for my husband and my baby and for work. It's that simple; to prioritise – and make some time for yourself. I get up and work out every morning. I know that I don't feel as good as I could feel if I don't – and you want to feel your best so you can give to everyone else. So I make sure I do take time for myself; I have lunches with my girlfriends, and do things that are important. Sometimes I see a lot of my friends just get taken over by their kids and their life, and that's great, but if you don't spend a little bit of time – whether it's two hours a day, or one day a week to and visit with your friends. It really helps a lot."

The reality show: "North's always there. You might not see her face, but she's in there. But for her own privacy, we just don't have her in that much. The beauty of having a reality show – especially as we film at the house – is that the baby's there. So I actually get to be with her – as opposed to if I had a job in an office, where I couldn't be in the same room with her while I was working. So I actually feel really lucky to have that advantage to spend so much time with her. I get to see her every single day. I'm there with the baby – it's kind of perfect. It's the best job."

But she would be okay if the reality show ended: "I love sharing my life, and I hope it goes on for as long it can. But if it didn't, I would be OK with that too – I think that's how motherhood has changed me. You're kind of OK with whatever is going on as long as your baby is OK."

Being married to Kanye: "I feel as though we'll always be in the honeymoon period. We always say we really like to treat each other like it's our birthday. I try to treat him like it's his birthday every single day. I think we'll always be like that. We always try to make life as fun and enjoyable as possible. We do travel, and work really hard, when we're together – and even when we're apart, we're always on the phone 24/7 – just trying to make that time as memorable as possible."
[From The Daily Mail (multiple stories)]
You know what's a little bit funny to me? Kim Kardashian – who I think we can all agree is no rocket scientist – has figured out a way to answer questions about work/life/baby balance without sounding like a self-pitying, self-appointed celebrity martyr. Like, even Gwyneth Paltrow hasn't managed to figure out how to answer those questions with the acknowledgement that even Kim has: that she's very lucky to be in the position she's in. Granted, Kim's version of "work" is "Photoshopping Instagram photos" and "getting pap'd." Also: I love how Kim keeps pretending that she spends so much time with North. She really doesn't. At all.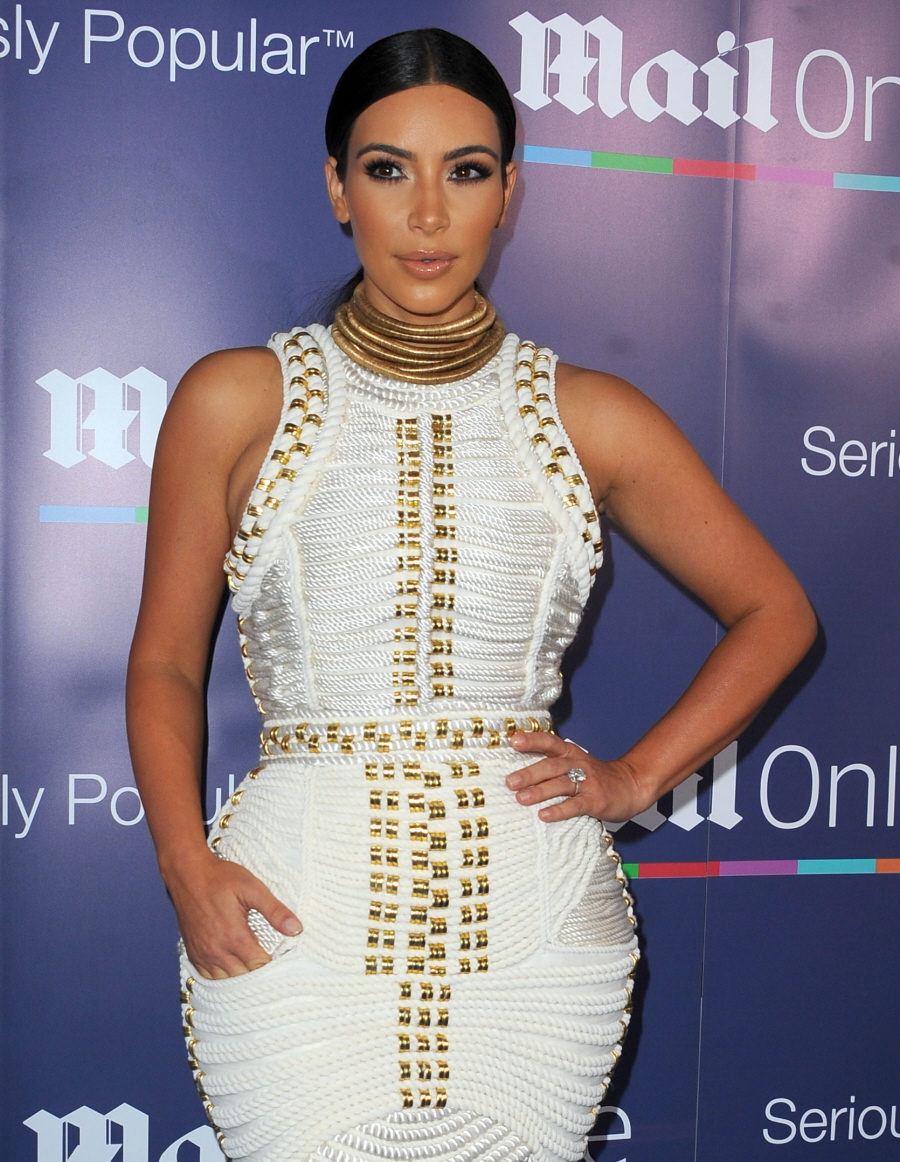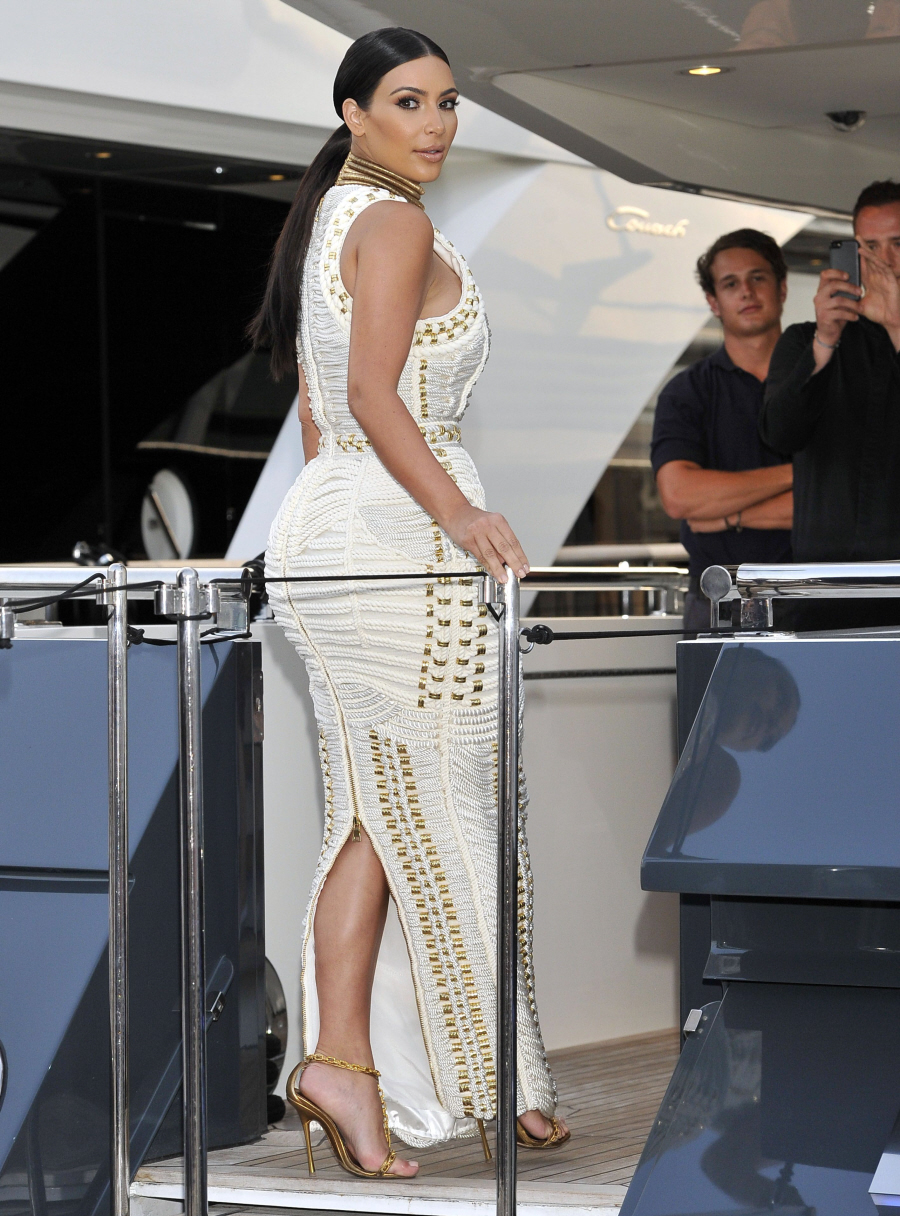 Photos courtesy of WENN.