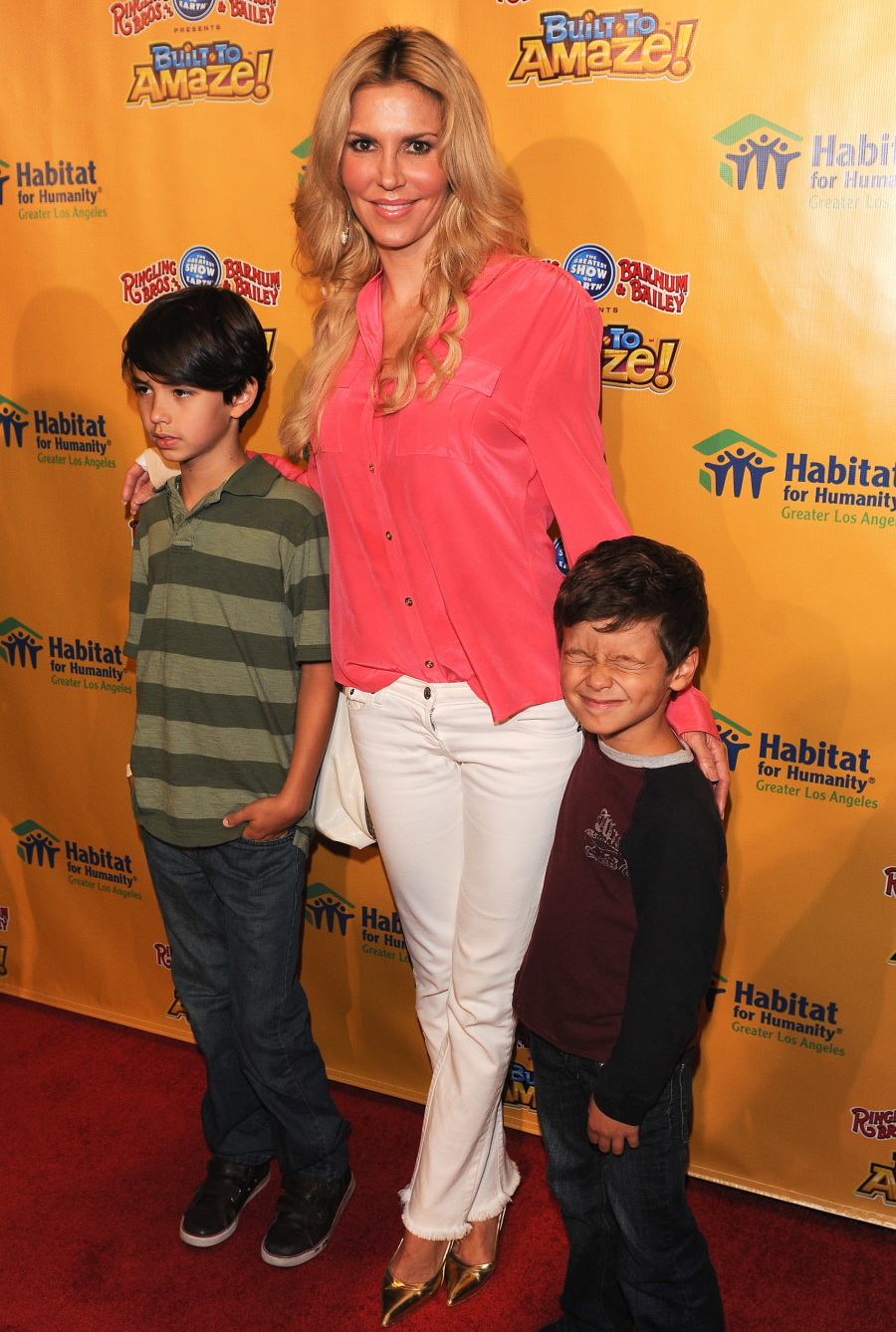 I keep forgetting that Brandi Glanville has a podcast. It's called "Brandi Glanville Unfiltered," and OMG, is it ever unfiltered. Brandi is always getting into trouble for talking sh-t during her podcasts, so much so you would think that somebody would tell her "maybe not so much with the unfiltered stuff, mmkay?" So, her latest controversy is that she sh-t-talked her 7-year-old son Jake. Jake was not in the room or anything (??), but she still used some harsh language:
Brandi Glanville let loose on her 7-year-old son Jake on her podcast Brandi Glanville Unfiltered, living up to the podcast¹s title in calling the child "a complete a**hole," a "f*cker," a "d*ck," while running down a laundry list of the first grader's foibles. The Real Housewives of Beverly Hills starlet's questionable tangent came spilling out as she spoke with her guest on her podcast, actor Jake Lacy. "My son's name is Jake: He's 7, he's a complete a**hole, but we love him. Oh man, he's a d*ck, seriously,' Glanville, 41, told Lacy. Glanville said that the boy unabashedly defies her, such as in cases when he shamelessly neglects to do something she asked of him. She said when she tells him, "I told you to do this," he responds, "Well, I lied!"

"He doesn't try to get out of it — he says, 'I lied,' then he shows his dimples!" she said of her son. The statuesque beauty said even her mother, Judith Ann Glanville, has observed the boy's unruly ways, calling it "total payback" for the hell she raised as a youngster. "Payback is a b*tch," she said, laughing. And in perhaps the most cringeworthy moment in a series of them, the mother-of-two intimated her preference for Jake's older brother, Mason. "I have an 11-year-old who's awesome," she said. "He doesn't lie, he's really sweet, he kisses me when I ask . . . he's my baby."

She told Lacy she's "already, like, booking rehab for Jake down the road" based on his shenanigans.

Illustrating the mother-son dynamic between herself and Jake, she said that the boy sings to her lines from the Ariana Grande song "Problem" — specifically, the line, "I've Got One Less Problem Without You," to her chagrin.

"I'm like, 'Go f*ck yourself!'" she said, laughing, calling him a "f*cker" in passing.

Besides Jake's attitude, Glanville also said "a problem" on the horizon is the tot¹s popularity with the ladies. "He's basically got to second base with a lot of chicks already!" she said, noting that the first-grader had a fifth-grade girlfriend.
Here's the thing: while my mom wasn't a gin-soaked reality star, she always had a dirty mouth and she had a very similar attitude to Brandi. She's called me an "a—hole" and a "little bitch" so many times, I've lost count. (It goes both ways: just the other day, I told my mom to "shut her whore mouth" – she laughed.) I feel that way about kids too – if I see a kid being a douchebag, I often want to tell that kid, "Stop it, you little bastard." I never do! Just FYI. That's just my instinct. Anyway, Brandi tweeted her explanation for all of this, writing:
I joke about my kids &dogs being a–holes sometimes cuz honestly the can be but I love them more then life!!people that know me know that!

OMG I jokingly refer 2my kids&dogs as lil a–holes sometimes cuz they can be.my mom called us her lil- s–ts-stop taking things so seripusly
Seripusly? STOP DRINKING AND TWEETING. But yeah, I get it Brandi. I might be the only one. But I think it's fair game to call your kid an a—hole if they're being an a—hole.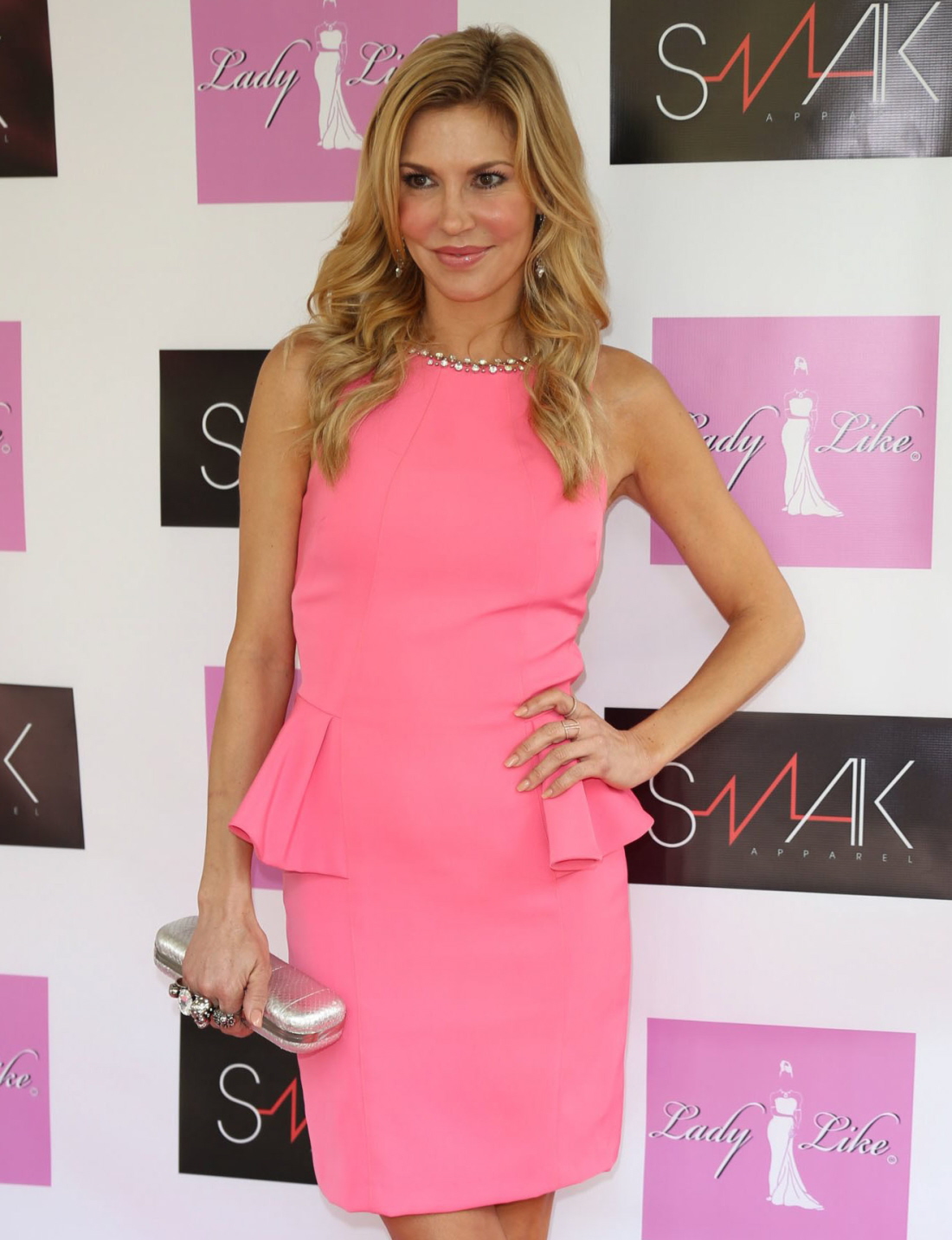 Photos courtesy of WENN.