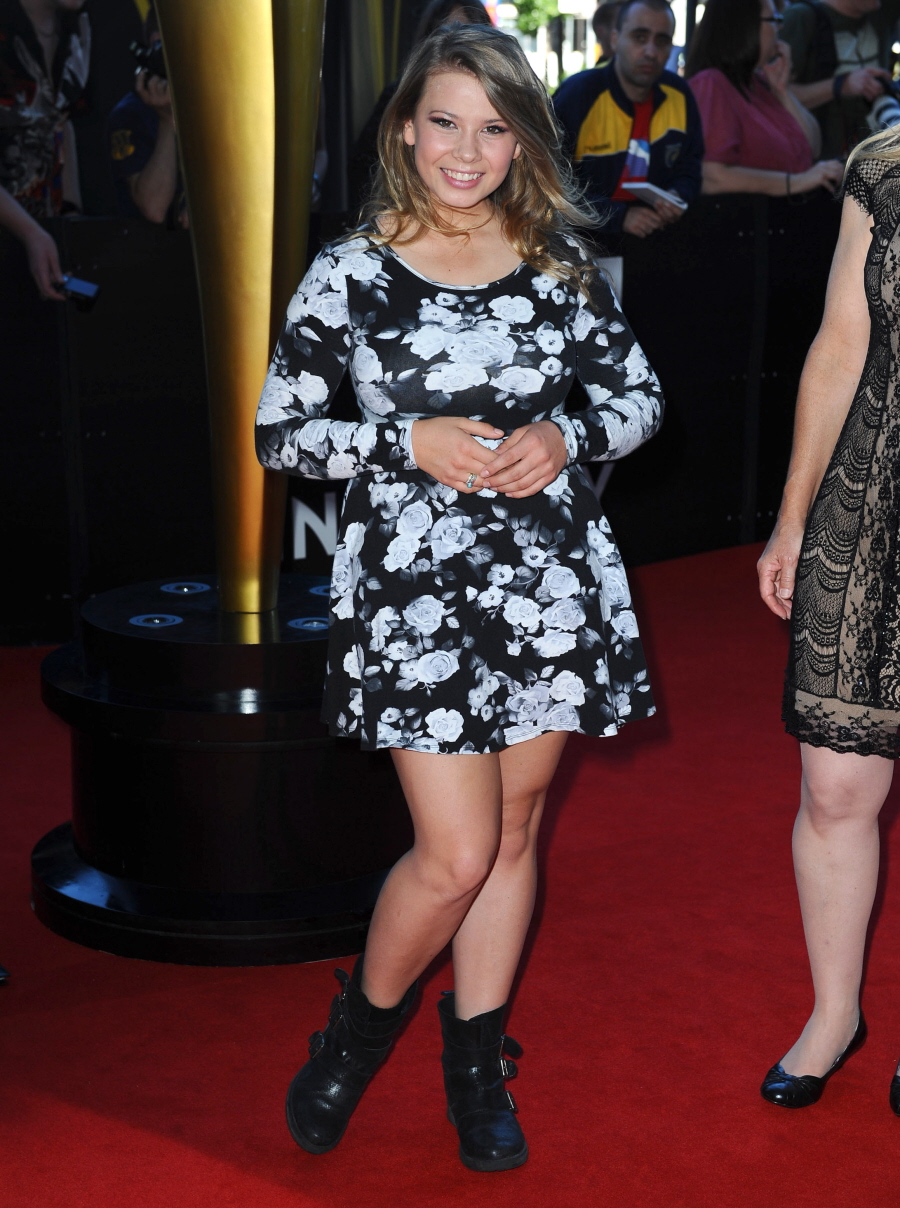 Bindi Irwin turns 16 years old in one month. Is that depressing or life-affirming? Or both? I remember when her dad died, and the news kept running the footage of Steve holding baby Bindi for the first time. So… depressing, yes. But life-affirming because she has her father's love of animals and she's carrying on his legacy admirably and with a great deal of grace. So, for a little early celebration of her 16th birthday, Bindi gave a new interview where she talked about dressing her age and being an old soul. I swear to God, she should be Taylor Swift's new playdate. They would be perfect for each other! Here are some quotes from Bindi:
A life in khaki: "I guess for me, because I wear khaki so much — waking up every day at the zoo, you just kind of grab your khaki uniform and you're pretty much good to go — that when I get out of khaki I like to experiment and see how things go. I suppose the last year or so really I've been starting to have some fun and see what I can do with make-up and wardrobe and be a little bit of a girlie girl. Finding that great line between comfort and looking semi-good is fantastic."

She wants girls to dress their age: "I'm a big advocate for young girls dressing their age. I mean, for me, I look around at a lot of young girls that are my age and they're always trying to dress older. Whether it's wearing revealing clothes or hardly wearing any clothes at all, I feel really bad for them. It kind of has the opposite effect in some ways … it kind of does the opposite where it makes you look younger and like you're trying too hard."

Words of wisdom from a 15-year-old: "I almost wish I could tell young girls, 'look, in 10 years when you look back at yourself, you'll cringe honey, honestly.' A lot of times I want to grab these girls and say 'look … in 10 years you'll regret this. Just dress like who you are. Don't try so hard. A pair of jeans and a T-shirt is just as gorgeous and even makes you look classier'."

Old Soul: "My mum and I, we were playing this game, how old would you be if you didn't know how old you really are? Like how old is your soul? And I said 'I'd be 86'. I suppose it's just who I am. I find that what I'm passionate about and what I talk about … I actually have a better connection with older people than I do with younger people. I like cups of tea and reading books and poetry and old people things."
She comes across as slightly judgy, but let's be real – I judge more than this before I roll out of bed in the morning. Her thoughts are fine for a 15 year old. I applaud her. She seems to be a smart girl with a streak of Taylor Swift-ism. It's not the worst thing to be modest and conservative (small-c). And she's right – as a woman much older than Bindi, I too look at some of the tweens and teen girls and wonder how in the hell their mothers let them out of the house wearing some of those ensembles.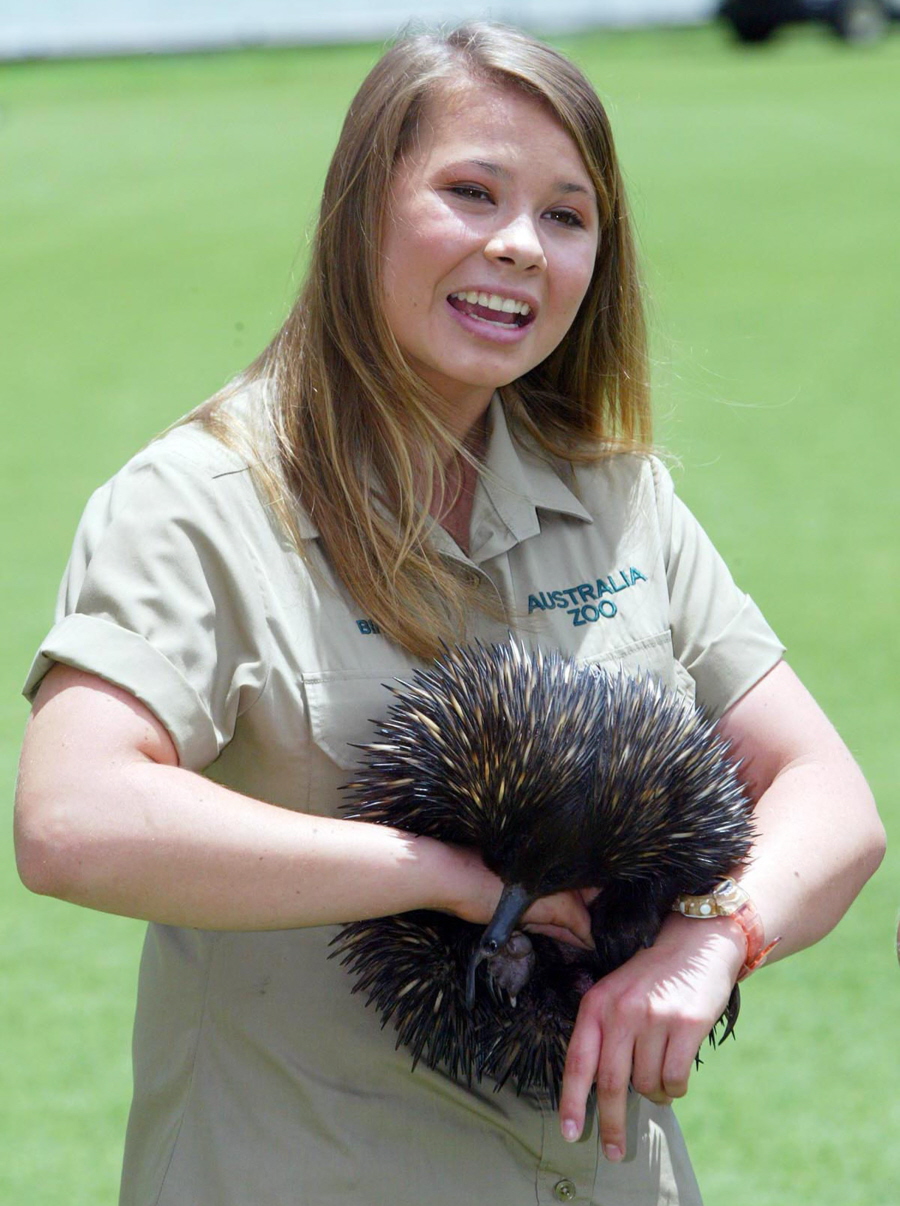 Photos courtesy of Fame/Flynet.