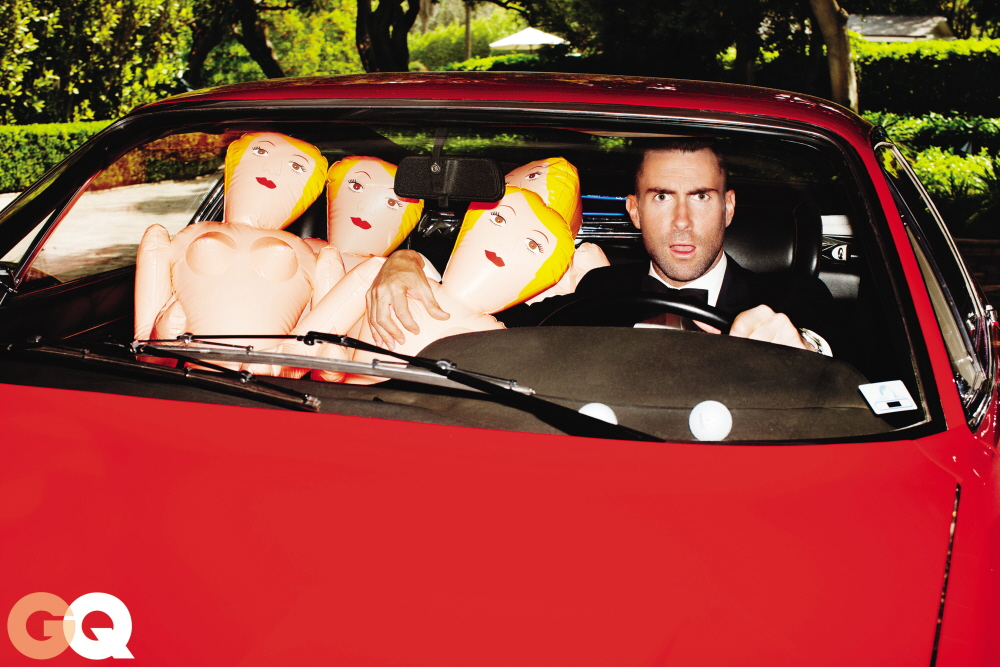 GQ just sent us this promotional email for their new interview with Adam Levine, and I swear to God, this was the subject heading: "GQ Investigates: Is Adam Levine a Douche?" Ha. Anyway, this piece isn't really an epic takedown, in the vein of GQ's excellent Duck Dynasty interview last year, but there are elements of "just letting the interview subject talk himself into a corner." Is Adam Levine a douche? Yes, he is. He's been a douche for a while. Investigation over. You can read the full GQ piece here, and here are some highlights:
Whether he's a douchebag: "Would it be really easy to assume that I was a douchebag? Definitely. One hundred percent. But that doesn't mean that I am. Or maybe I am, I don't know."

Men vs Women: "Men are not as sophisticated as women. They're not as mature as women. They're not as connected with their emotions as women. There's a very Neanderthal quality that still exists in a lot of men. There's the carnal s–t you can't deny. And if you're in the public eye, to me, it's very boring to say what you have to say and be media trained to the extent that you don't ever reveal any truth."

Living at the primal level: "There was a time in my life when I lived probably a bit more on the primal level. And it was amazing. All of a sudden, I had money in my bank account. I hadn't had a break in a long time. And I went a little f–king nuts. You know? And good. I deserved to go a little bit nuts. And I had the time of my life. I was out there having fun, you know. I didn't give a s–t, and I got burned for it. People change; people grow up, get more self-aware and in tune with all this s–t."

He wants to be liked: "You know what the gist of this article is? Your opening line can be: 'You don't have to like me, but I'd prefer it if you did.' That's kind of how I feel. I'm not the easiest person to love right off the bat, you know. If I knew everyone in the world, they would love me. Every single last f–king one of them."

On dating models: "Preference should never be looked down upon. Unless it's based on something really shitty. I'm not saying I have a preference, but like, I want to date someone… Listen, there are a lot of women in this country, in many countries, who date men for their money. Okay? That's despicable. Right? That's not what we're talking about here. Whatever does it for you, man. I don't like feet. You know what I mean? But some people do. Some people have f–king foot fetishes. And it's weird to me. But I don't have to deal with it, because I don't have that. You know?"
There's a lot to unpack here, but let's just take a moment and be thankful that Adam didn't go on some homophobic or bigoted rant like some people, okay? No, Adam's problem is one that's much more socially acceptable: he's an a—hole about women. I hesitate to call him a misogynist because I don't really believe he is. I don't think he HATES women. I just think he's an a—hole about women. His default position is to think of women as playthings, as trophies, as the conquest for all of his caveman urges. He compares his modelizing – where he's dated an endless line of models in their early 20s – to foot fetishes. Like, his "type" is to fetishize models in their early 20s. Ugh. I'm going to give Adam a little tip: it might work better for you to not explain yourself, because you come across as an even bigger a—hole.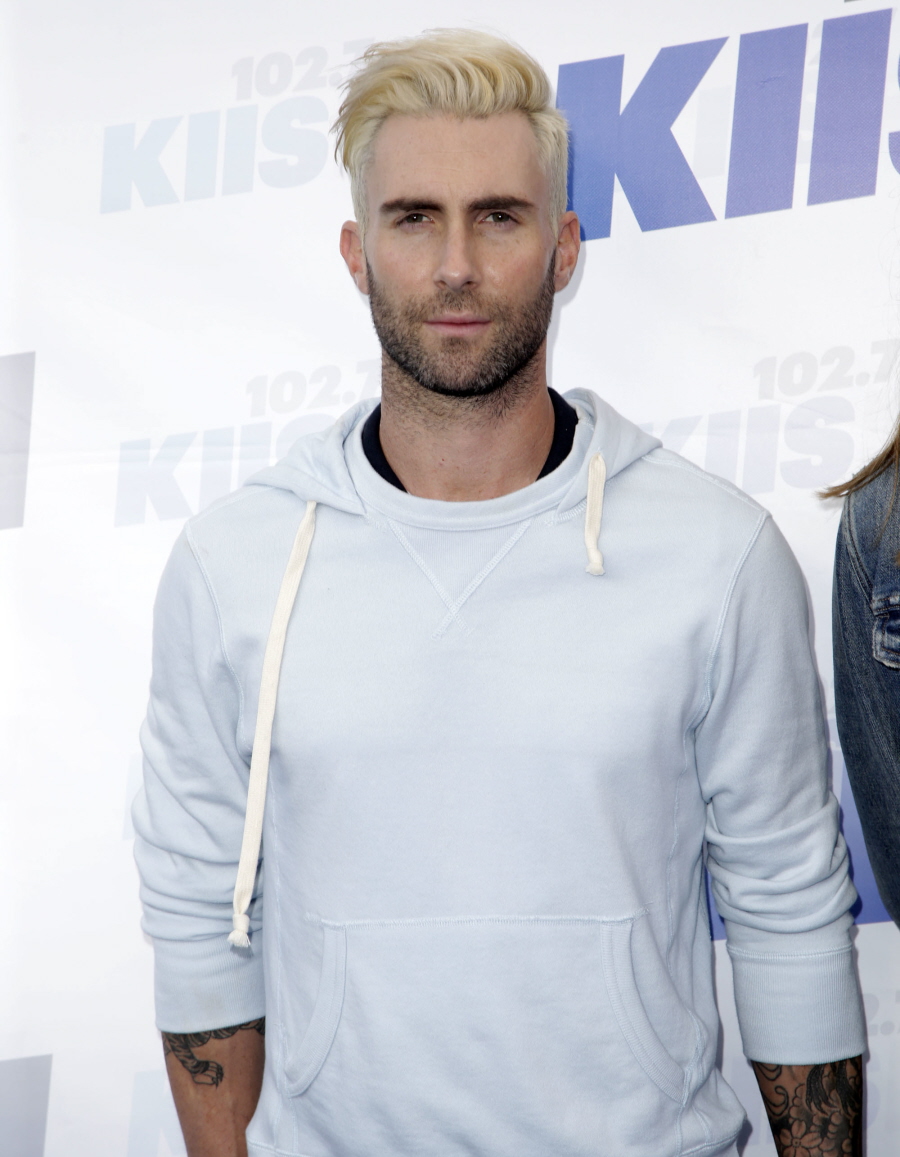 Photos courtesy of Tony Kelly/GQ and WENN.