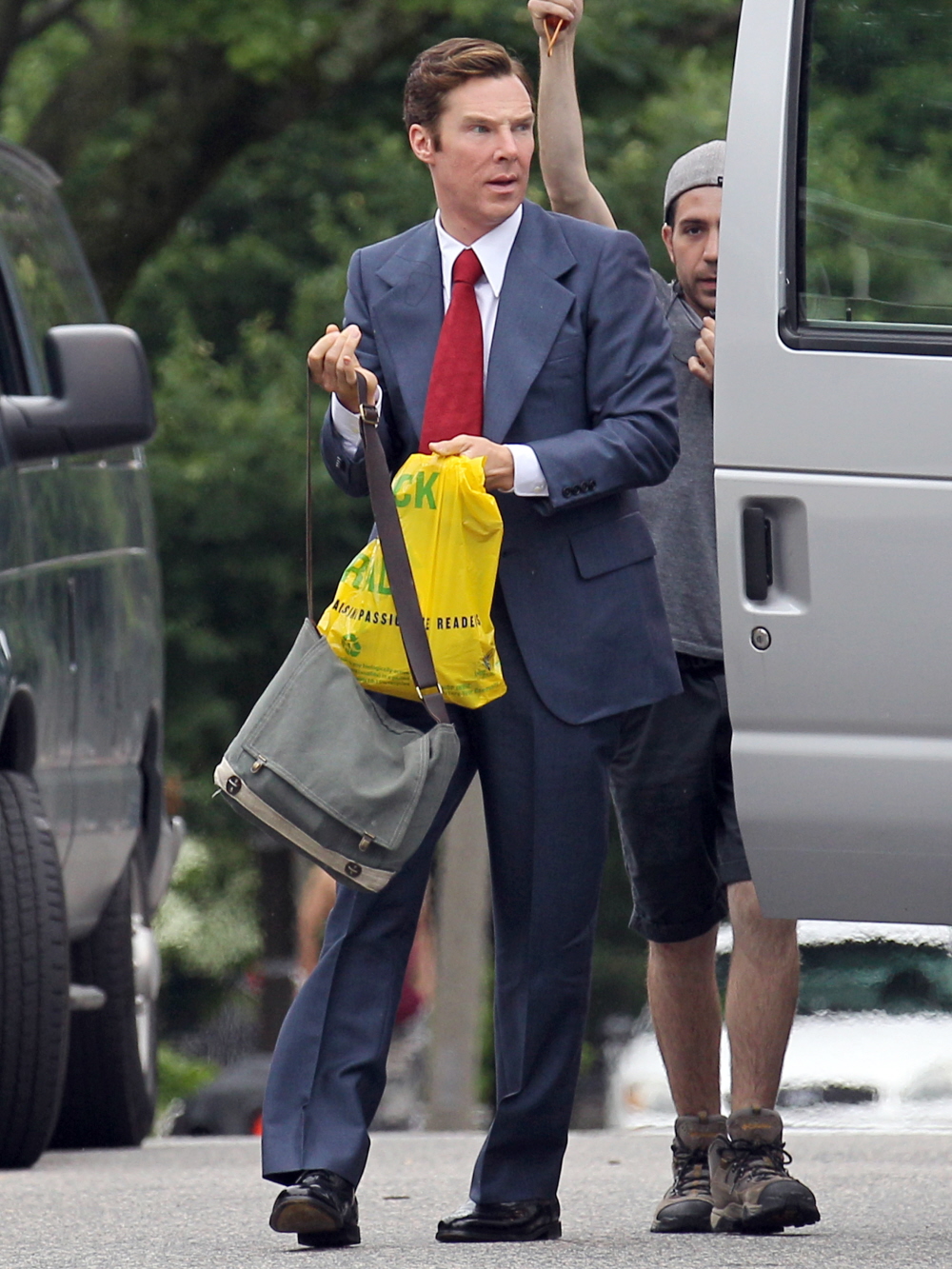 YESSSS. I was so depressed earlier this week when one of our photo agencies got some great new photos of Benedict Cumberbatch but we couldn't use them (they were "no web use" blah). But thank God the paps are stalking Benedict in Boston, because we got some fresh photos yesterday. Benedict arrived on location for Black Mass (or whatever they're calling it) in an SUV, where he was greeted by an umbrella-wielding assistant. I have to say, I like the dated styling of Benedict's political character. By that I mean, it sort of suits him. Benedict does have a "look" that is very much at home in period drama, but as it turns out, it's a look that works for 1980s politicos too. Benedict looks sort of like a preacher who bangs his secretary. And by that I mean I wish I was Benedict's secretary and that he asked me to "take dictation" every night. Also: I'm still really worried about his accent work in this film.
In other Cumby news, it looks like he will still be doing The Lost City of Z. The film got pushed back earlier this year, which explains why Benedict wasn't working for months there (his schedule had an unexpected gap). It was just announced this week that the production will film all of the "London" scenes in Belfast, and all of the jungle scenes in Colombia. Director James Gray said: "The Lost City of Z is almost set on two different planets – the jungle and Victorian England…What does it mean to be a civilized person? What is progress? Is progress just economic growth? Or is it understanding what's around us? Is it growth of emotional intelligence or GDP growth?" Belfast is getting a lot of film and TV productions these days – Tom Hiddleston will be Belfast next month to begin filming High Rise as well. And when are they doing the second season of The Fall?!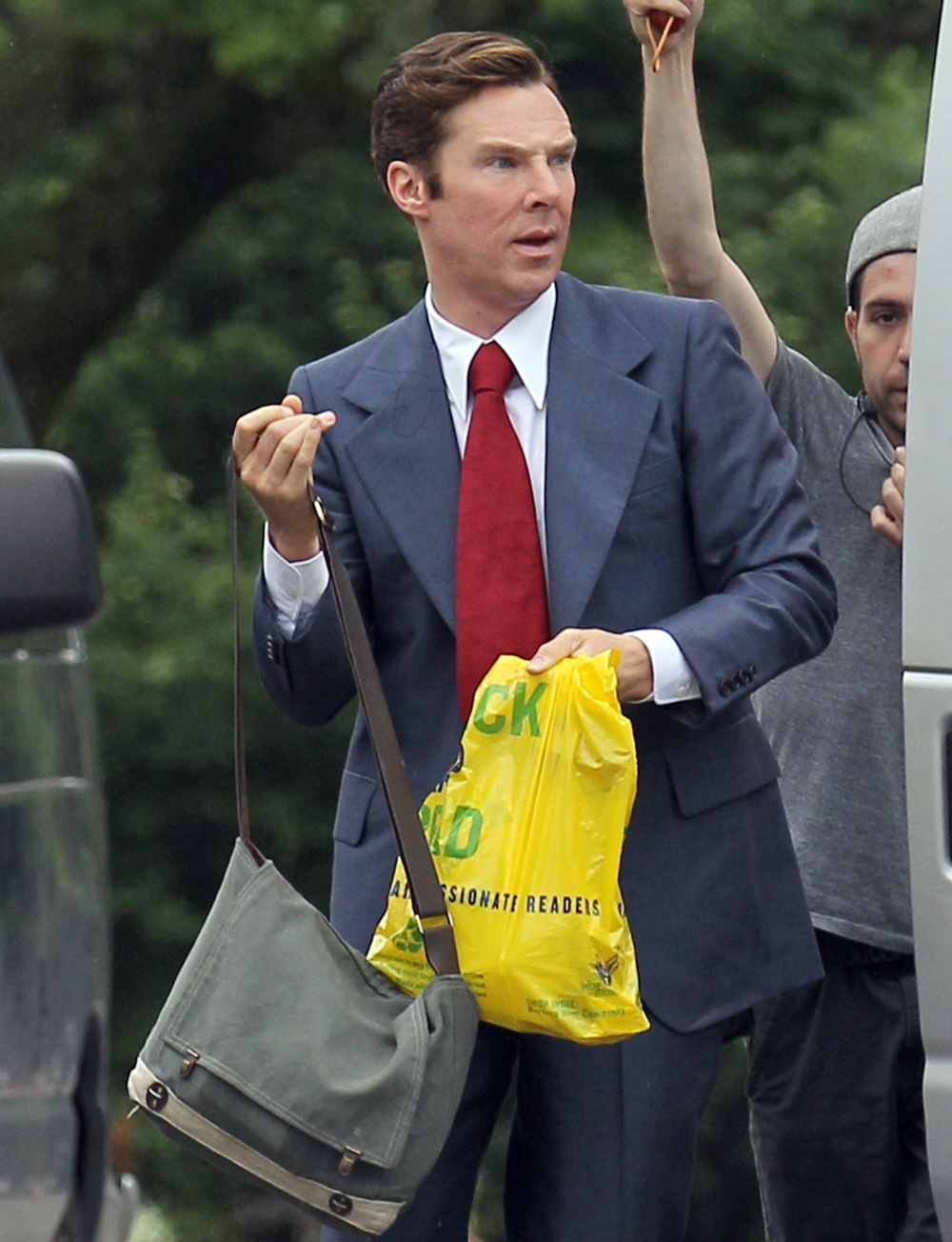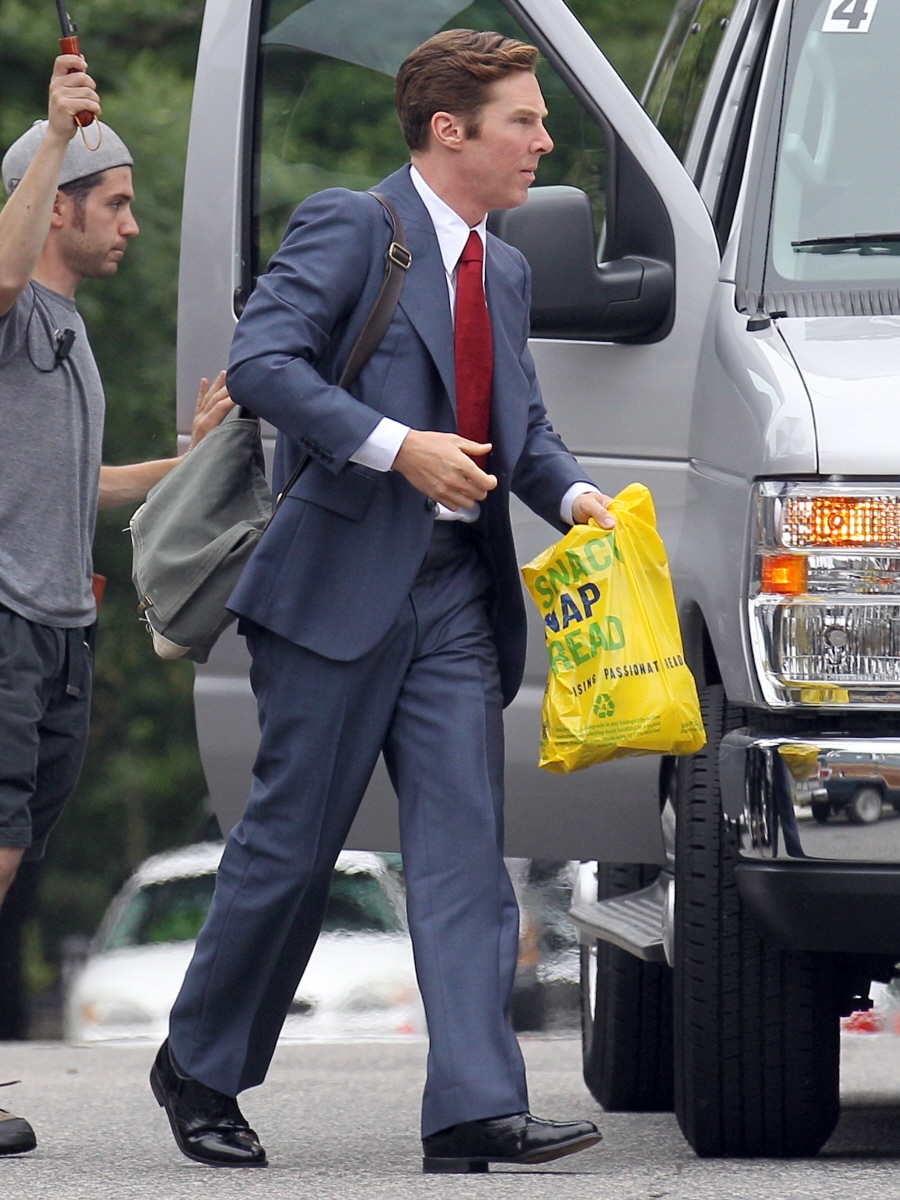 Photos courtesy of Fame/Flynet.