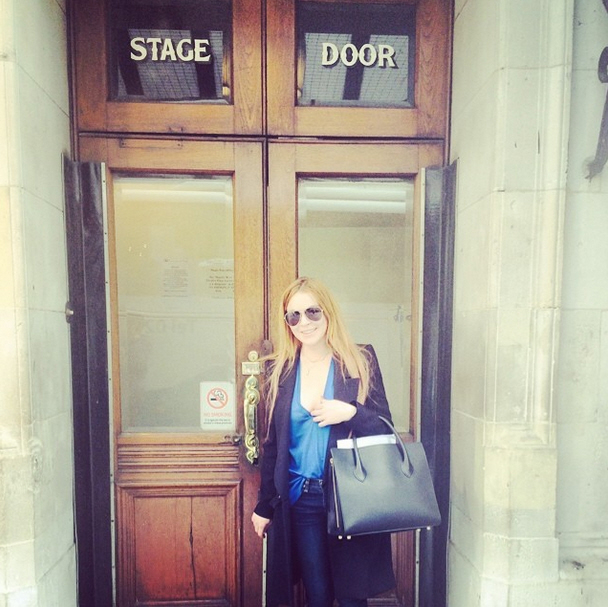 It was just last week when Lindsay Lohan gave a completely delusional and crack-lie-tastic interview to the NY Times where she claimed that she was preparing to do David Mamet's Speed-the-Plow on stage in London. The Cracken then followed up on that claim by posting a selfie outside of what appeared to be the stage door of Her Majesty's Theatre, and announcing that she was heading into her first day of read-throughs. Many of us (including me) wondered aloud if Lindsay was living in a crack-delusion bubble so intense that she really didn't even realize that she was lying. Well, guess what? She wasn't lying. She actually got cast in Speed-the-Plow.
The much-in-the-news screen star Lindsay Lohan will make her professional stage debut this fall in David Mamet's Speed-the-Plow at London's Playhouse Theatre. Performances will begin Sept. 24 and continue through Nov. 29. Opening night is scheduled for Oct. 2. Lindsay Posner directs. Additional casting will be announced at a later time.

"When a hugely bankable star agrees to appear in a sure-fire commercial hit, film producers Bobby Gould and Charlie Fox are convinced this is the break of a lifetime," according to press notes. "That is until Karen (played by Lindsay Lohan), a temporary secretary, derails the dream. When she persuades Bobby to dump the blockbuster in favour of a story which can only be described as box-office poison, Charlie is forced to resort to desperate measures…."
Everybody is already joking about how the understudy better be prepared, because she's the one who will be performing the play for most of the run. But here's what I honestly think: this play will never happen. It just won't. It's like almost every "legit" career move Lindsay has made over the past five years. She throws her name out there, presumably to drum up financing for a project, but by attaching her name the project almost instantly becomes poison, something that no self-respecting professional would want any part of. Remember the Linda Lovelace bio-pic Lohan was supposed to star in? Remember the John Gotti bio-pic that Lohan was supposed to star in? Yeah. I will be shocked if September 24th rolls around and Lindsay is actually still in London, about to perform in a play.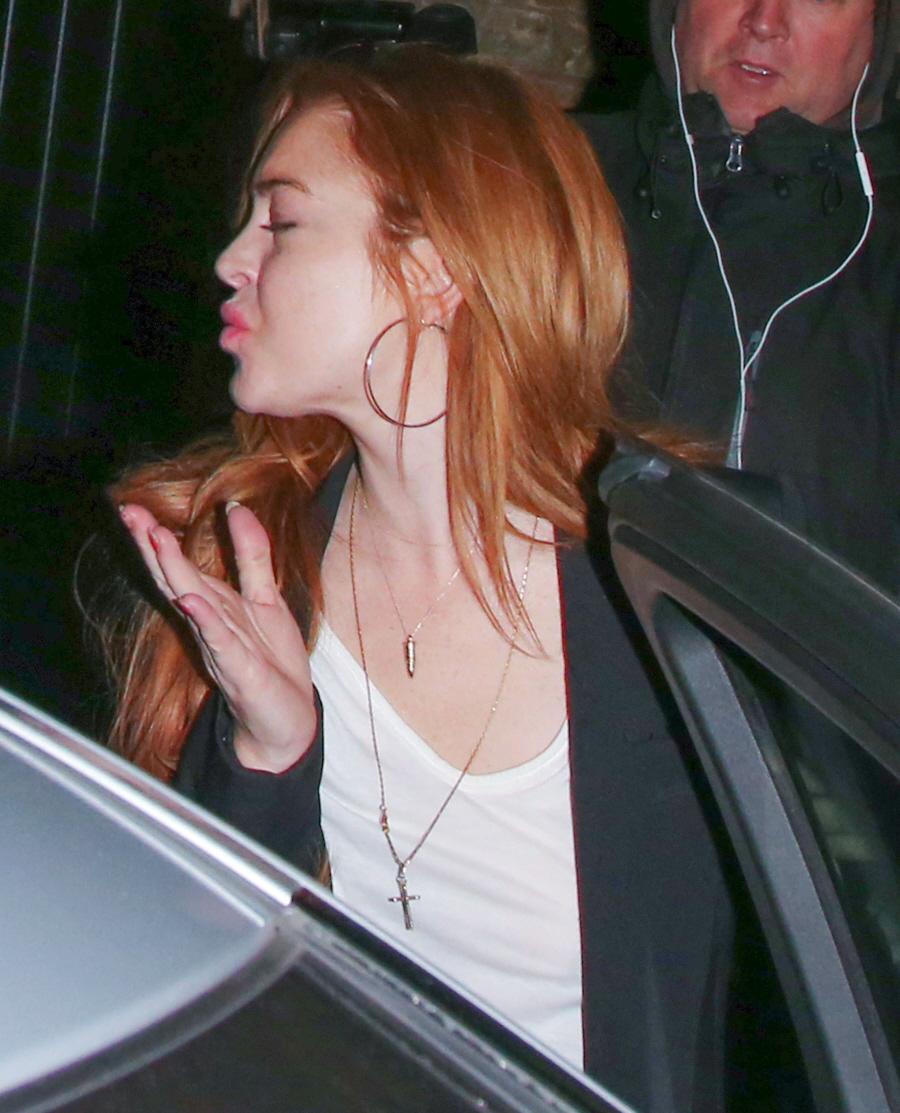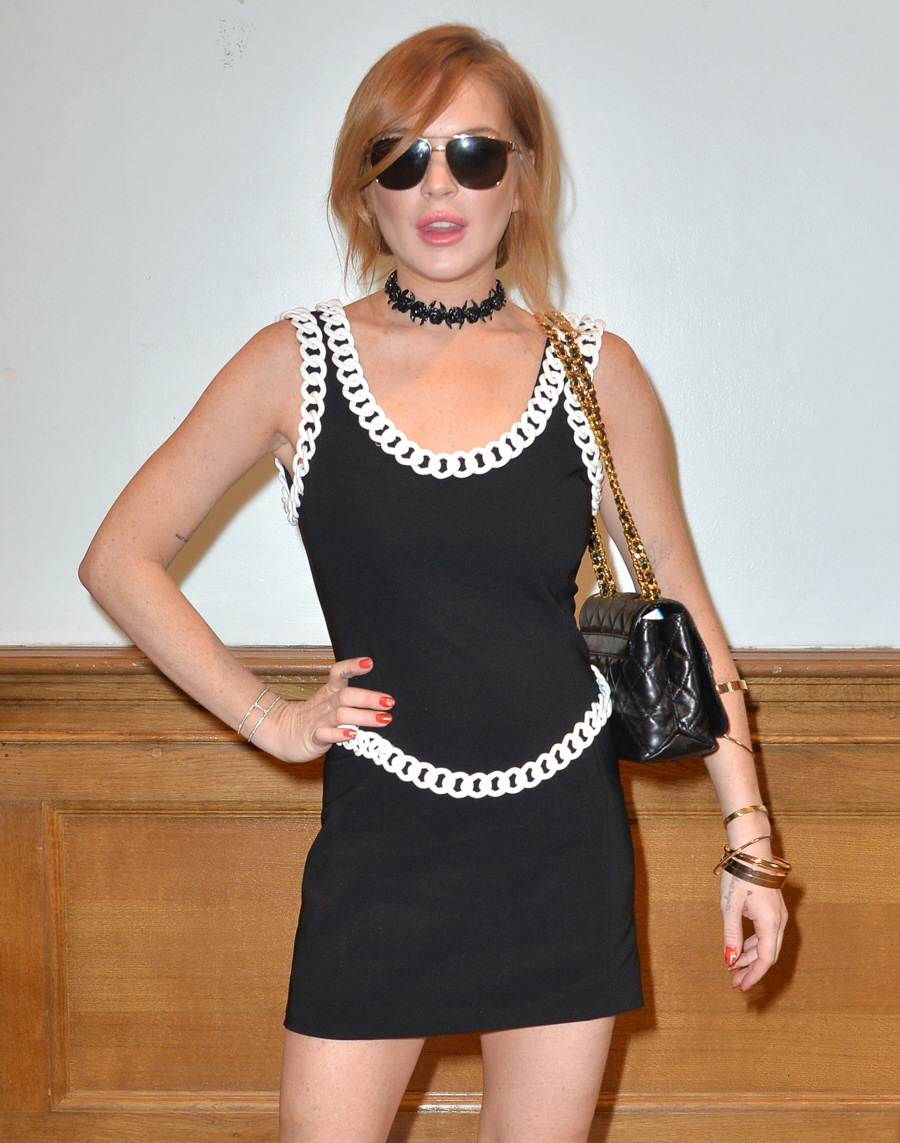 Photos courtesy of Fame/Flynet and LL's Instagram.