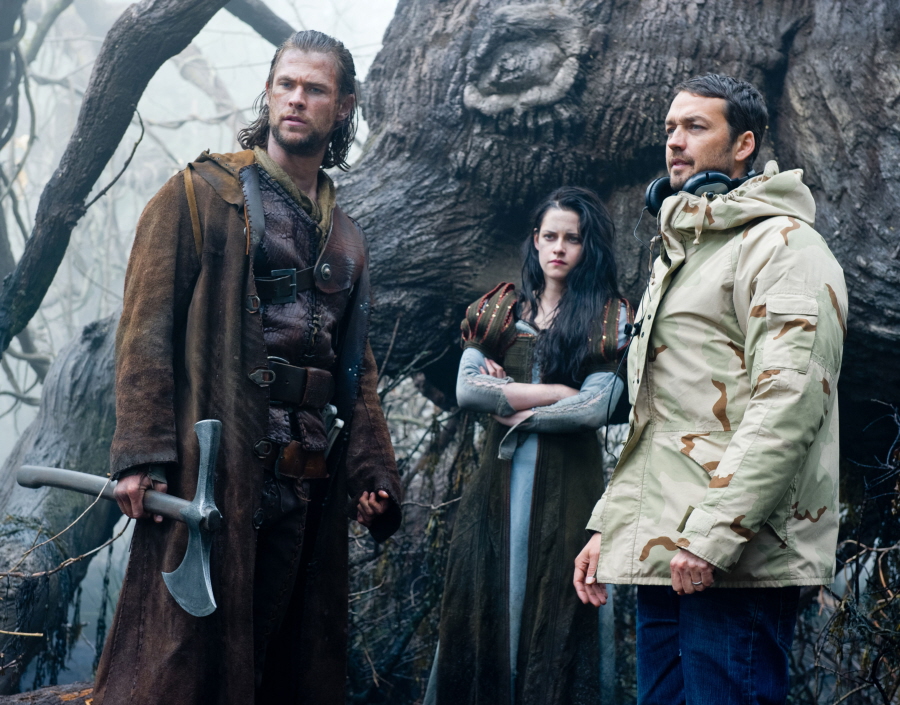 I remember hearing about this move during the heat of Mini-Cooper-gate, also known as the late summer of 2012. Snow White and the Huntsman was already a hit movie and Universal was already talking about a sequel. And then the first-time director of SWATH, Rupert Sanders, was found in flagrante delicto with his leading lady, Kristen Stewart, in the back of a Mini Cooper. Sh-t hit the fan, Rupert's career stalled and Kristen didn't work for a year – not for lack of trying on her part, by the way. Anyway, back in 2012, there were some stories post-scandal that if Universal did a sequel, it would not include Rupert or Kristen. And guess what? It's true.
The Walking Dead executive producer Frank Darabont is in talks to direct Universal's The Huntsman, a spinoff of Snow White and the Huntsman.

Chris Hemsworth is returning as the film's titular character, as is Charlize Theron, who played the villain. But Kristen Stewart is not coming back for an encore, as The Hollywood Reporter first reported. The actress found herself at the center of a tabloid maelstrom when compromising photos surfaced of her and Snow White and the Huntsman director Rupert Sanders (she was dating her Twilight co-star Robert Pattinson at the time). The studio emphatically denied at the time that Stewart was exiting the franchise.

Darabont will take the franchise baton from Sanders, whose 2012 film earned an impressive $396.6 million worldwide. Universal cast its net wide when looking for a director, but it eventually came down to Darabont and Gavin O'Connor (Warrior).
So it's less a "SWATH sequel" and more like the studio is giving Chris Hemsworth his own off-shoot franchise. Which is fine with me. I think Chris's career trajectory is so odd in this day and age, when most movie stars are struggling in indie films, hacky rom-coms and prosaic, by-the-book dramas, there's Chris. Chris can't fit all of the huge action films into his schedule, Chris the franchise man, Chris the company man. As for Kristen… well, I doubt she's that worked up about it (although it's always enjoyable to see her try to emote). SWATH proved that she could carry (sort of) a movie that didn't involve sparkly vampires. She's already moved back to smaller films and I think she's happy enough.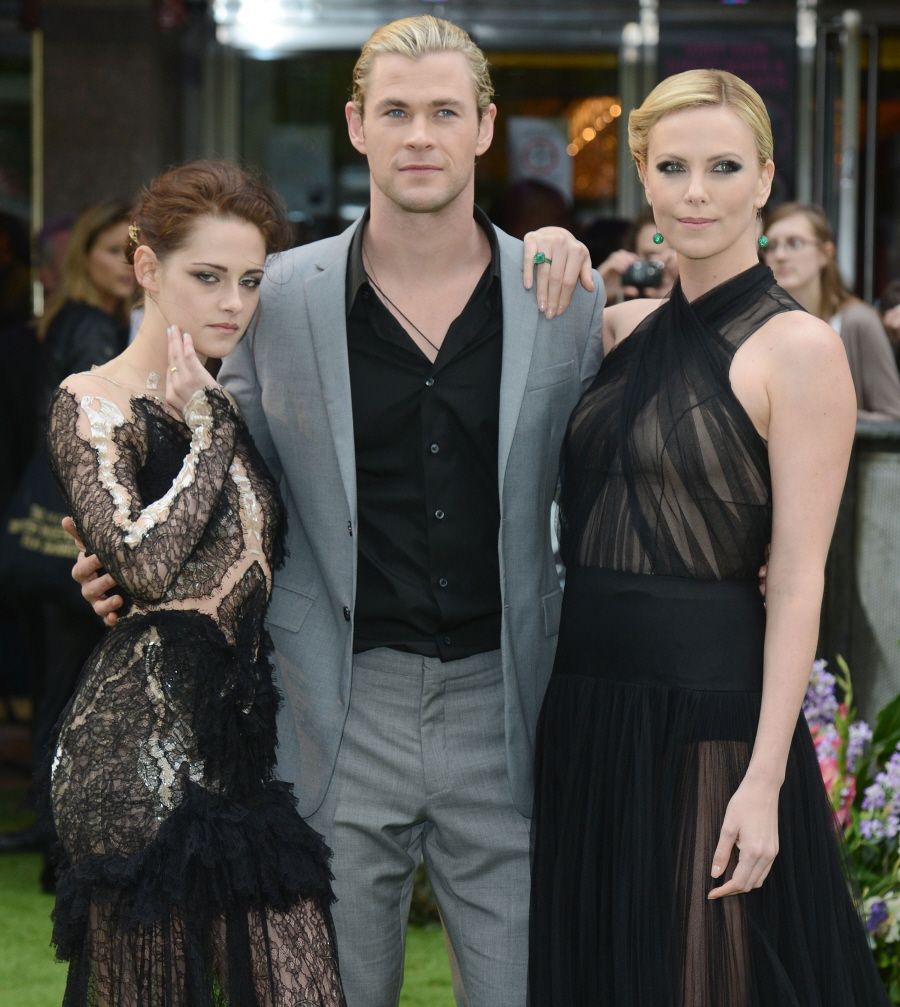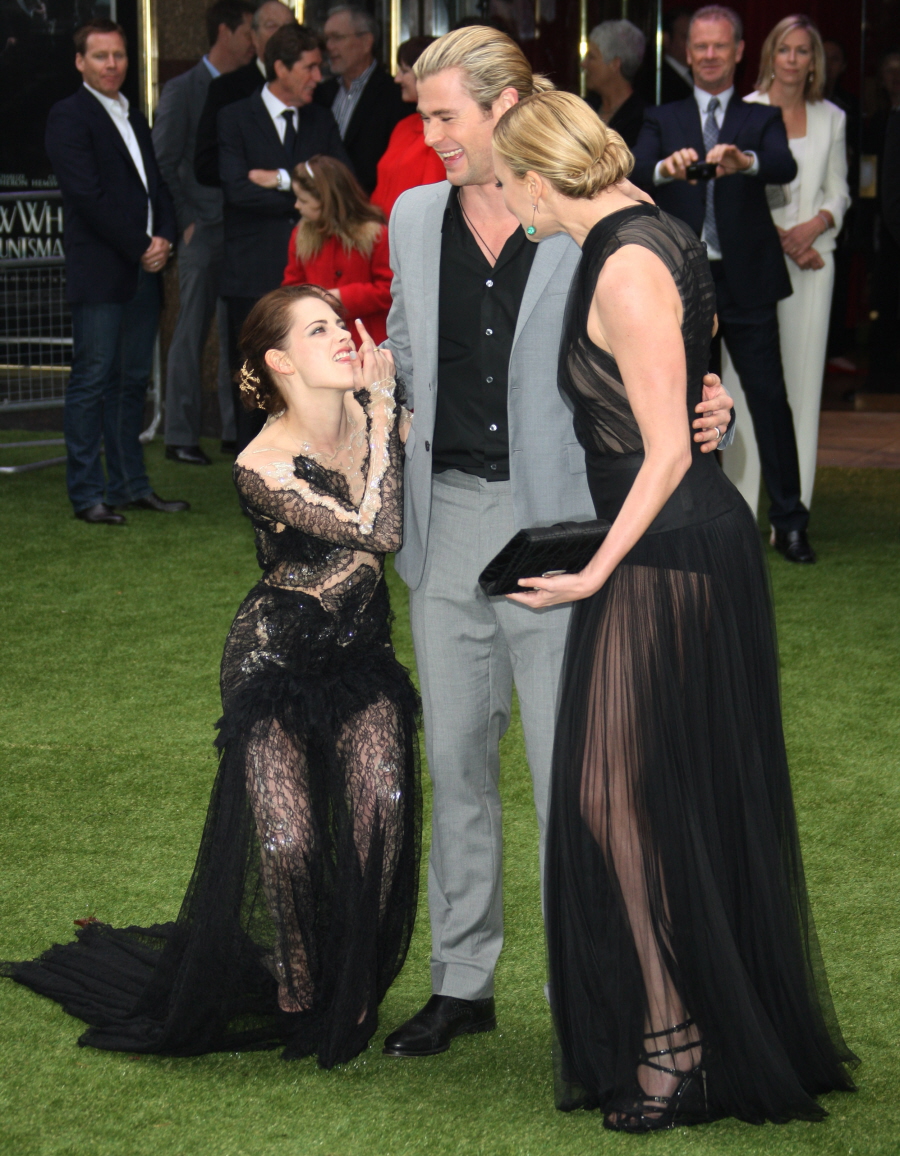 Photos courtesy of WENN.