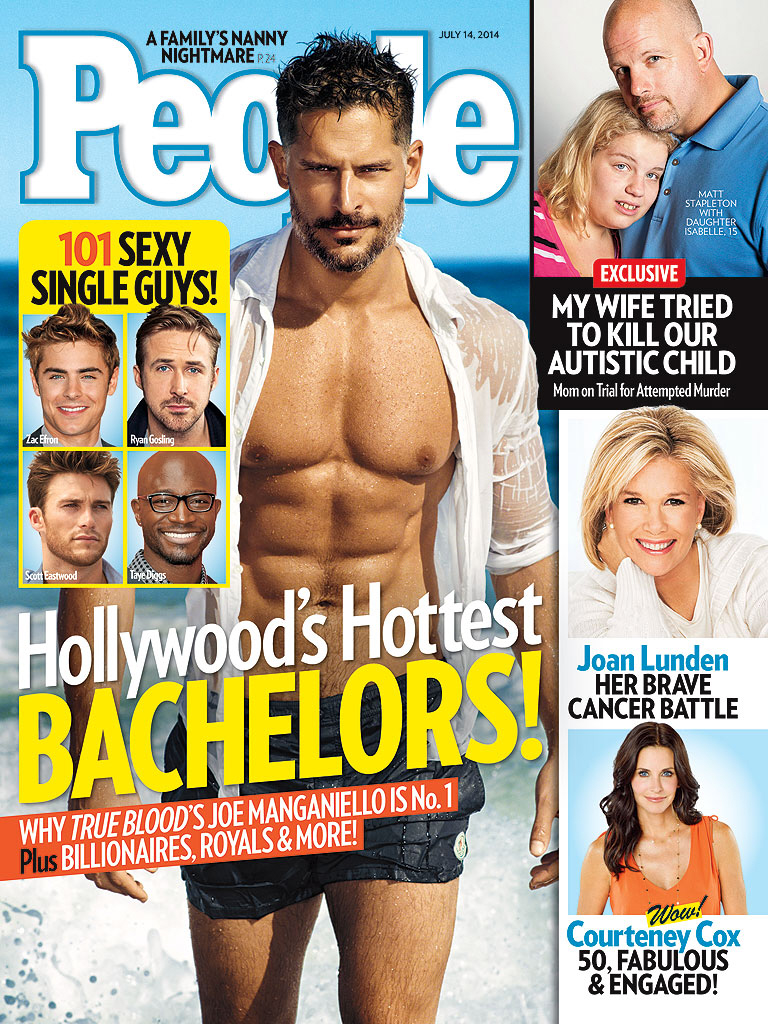 Really? Him? Joe Manganiello covers this week's special edition of People Mag, "Hollywood's Sexiest Bachelors." I'm feeling like Snow White looking at the cover – there's Meathead, Hipster, Skeevy, Druggy and DumDum. All we need now is Grumpy and Sleepy. Anyway, I suspect that Joe got the cover because he was one of the few bachelors who would agree to A) take off his shirt and flash his abs and B) grunt his way through an exclusive interview. So here you go:
Joe Manganiello knows what he's looking for in a woman – he just hasn't found her yet.

"I am part Sicilian," he tells PEOPLE in this week's cover story. "I am passionate. I am a hot-blooded person. If you don't like spicy, then maybe I'm not for you."

The star, 37, who plays sexy werewolf Alcide on HBO's True Blood and makes his directorial debut with the new documentary La Bare, opens up about everything from his first crush (Princess Leia!) to his perfect kiss ("like you're off the planet") to whether he believes in true love.

"I think the crazy love that you fall into in the beginning turns into 'like' and 'need.' Chris Rock told me that!" says the Pittsburgh native, who is set to reprise his role as a stripper in the upcoming Magic Mike sequel. "He's like, 'Kid, you wanna get married? Listen, there's love, and you can feel love the first night, but that's not what it is. It's, 'I like you and I need you.' "

No matter what, he says, "I'm at my best when I have someone to wake up next to."

As for his favorite part of a woman, "I'm big into smell," he says. "It's funny I got cast as a werewolf. There's something about the smell on that part of a woman's neck where it meets the jaw, ahhhh! It's heaven."
*dabs roast beef onto neck* Noooo! What am I saying? I'm not into him. Why can't People Mag's editors admit they have terrible taste in men? I'm not saying that they should have put Benedict Cumberbatch on the cover. Shirtless. And talking about smelling women's necks. NO, I'm not saying that at all. But it's like this Meathead cover is designed to turn OFF most women. Manganiello? EFRON? Scott Eastwood?! Could we at least get a shout-out to Tom Hiddleston? Chris Evans? Chris Pine? Michael Fassbender? Prince Harry?! Alexander Skarsgard?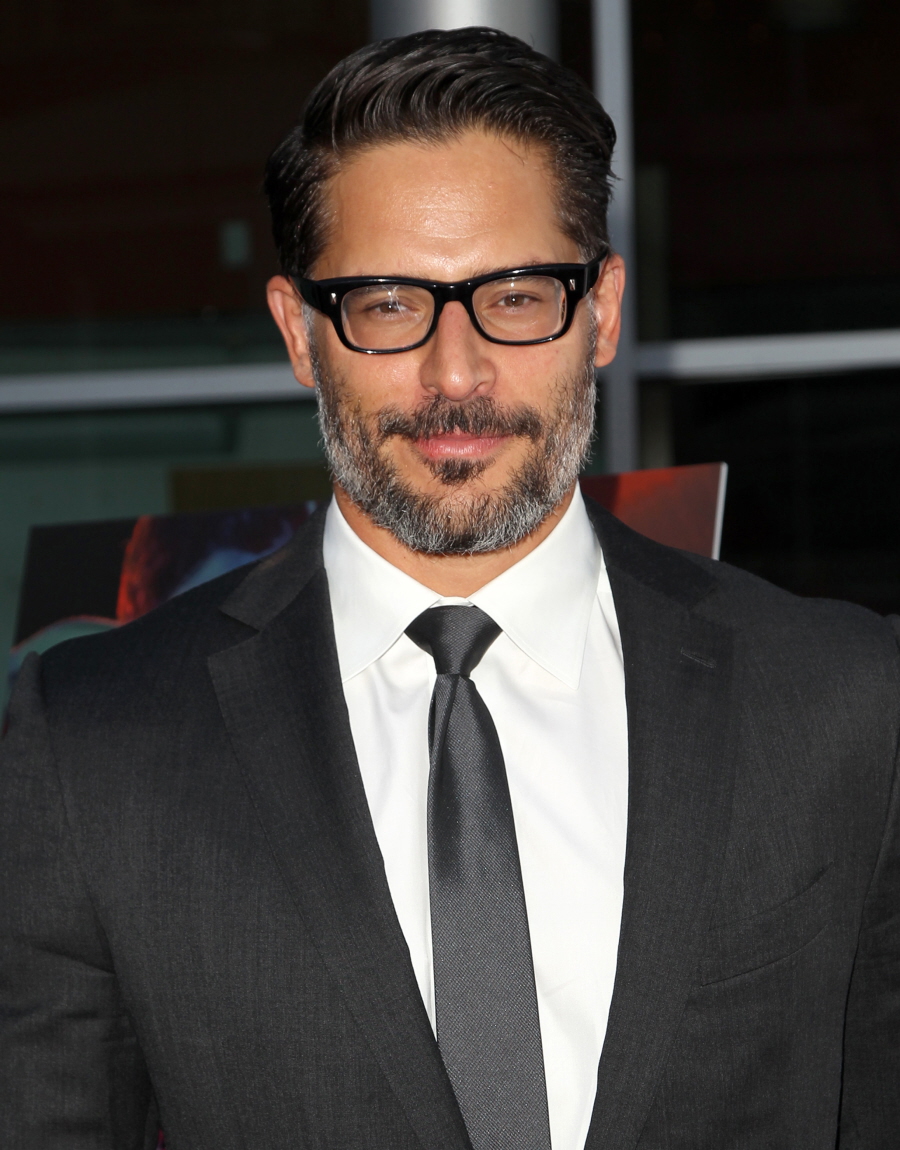 Photos courtesy of WENN, cover courtesy of People.