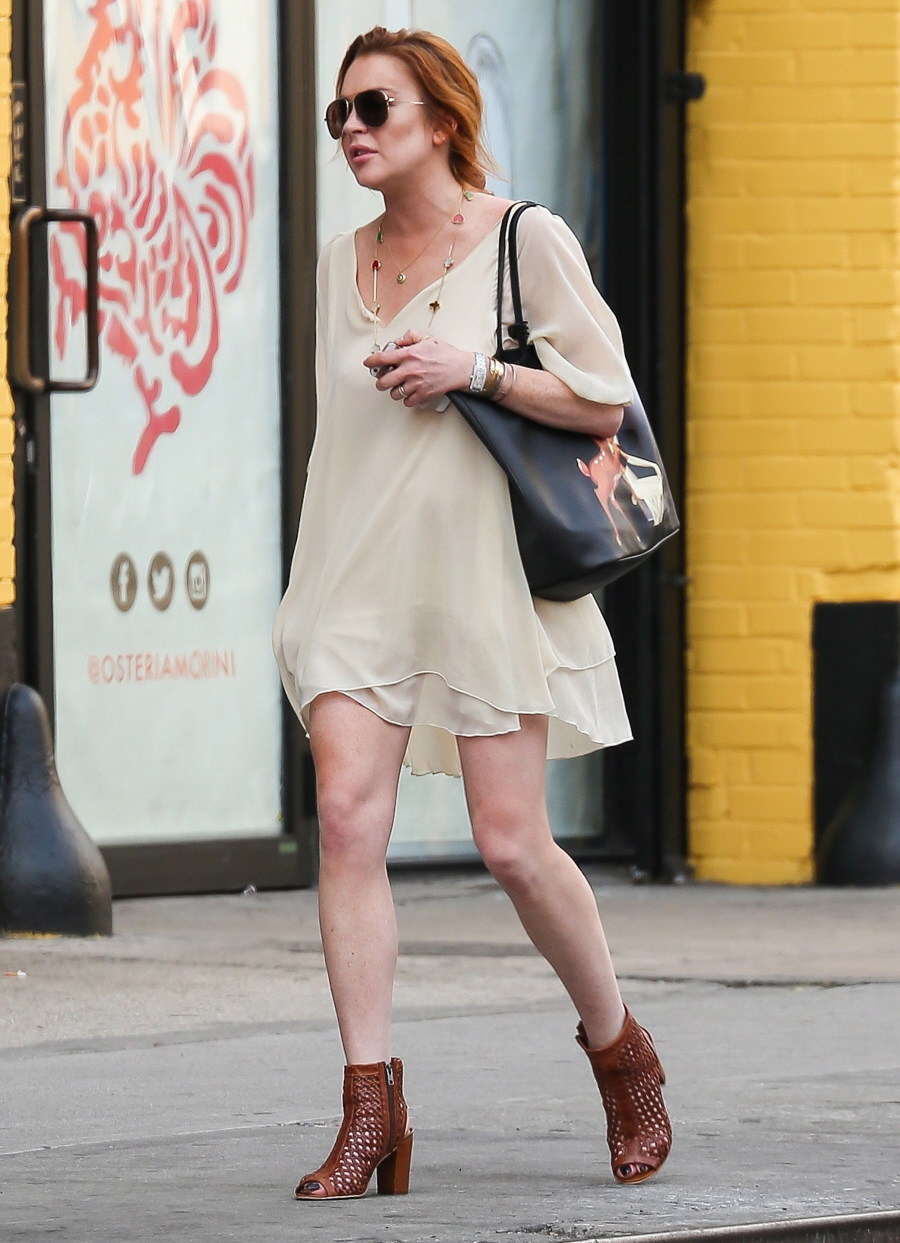 Today is Lindsay Lohan's birthday. She's 28 years old. Can you believe it? She made it to 28. She didn't join The 27 Club. I'm sort of surprised, because there were some moments over the past six or seven years when I thought she would be short for this life. Happy birthday, Lindsay.
These are some photos of LL out and about in NYC yesterday. She was taking a "stroll" according to the photo agency. From a distance, I was going to say that she looked okay, but… not so much. She's lost some weight and she doesn't look so puffy anymore, which I'm assuming means that she's not drinking so heavily. Lindsay had been in London for months now – I can't even keep track, but I think she's been in London since April. She must have come back to NYC for her birthday, so she could celebrate with Dina, Ali and her brothers. Maybe she'll stay in NYC through the weekend – the Fourth of July is more fun in New York?
I'm assuming she'll be returning to London shortly though. After all, she has to "rehearse" for her big role in the West End production – that will TOTALLY happen you guys – of Speed-the-Plow. Lindsay will totally star in the production for eight shows a week starting September 24th. Totally. Why would you doubt her? Besides, Lindsay apparently loves it in London and she's getting lots of TV offers and stuff. My guess is C-list reality show stuff, but hey – a lot of C-list celebrities supplement their income with those shows.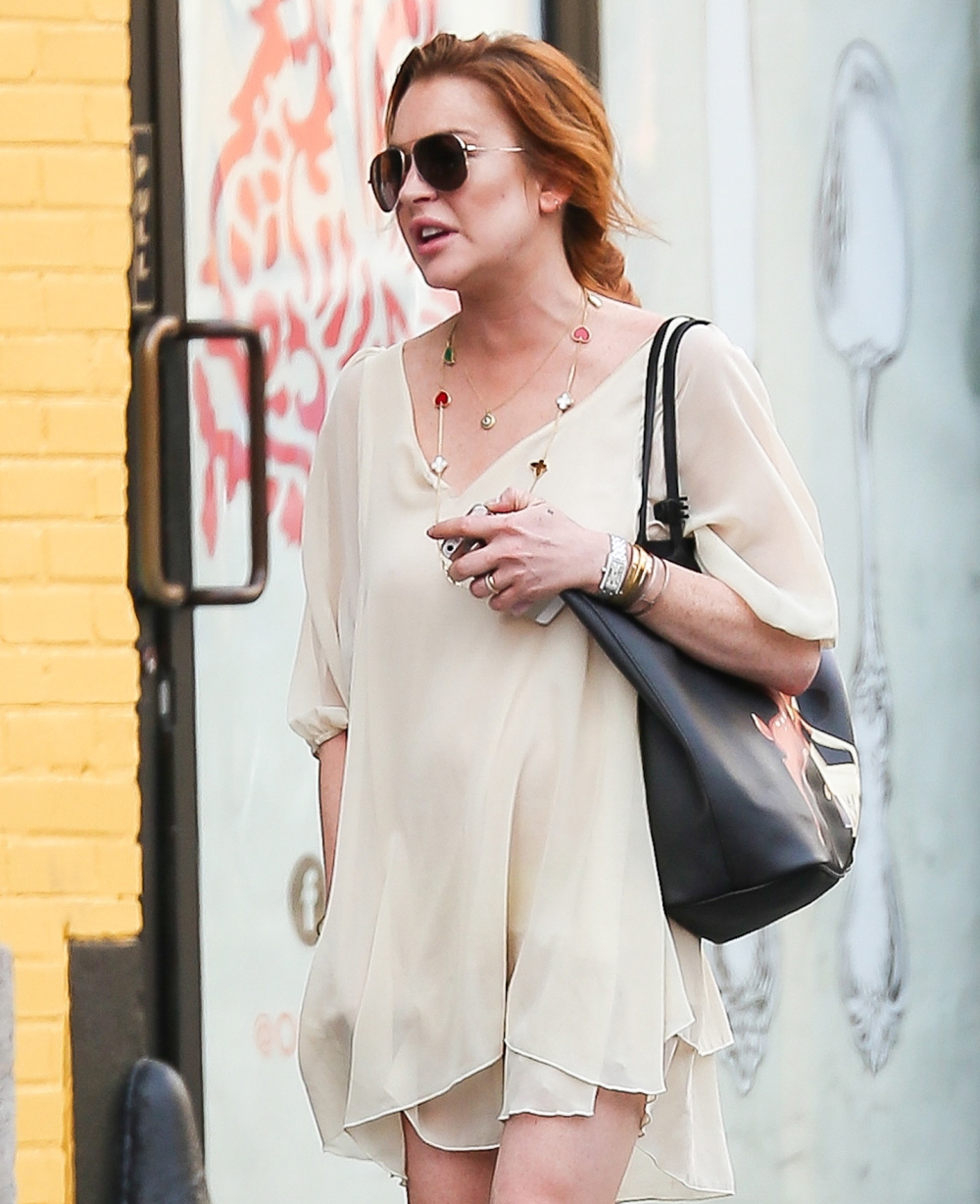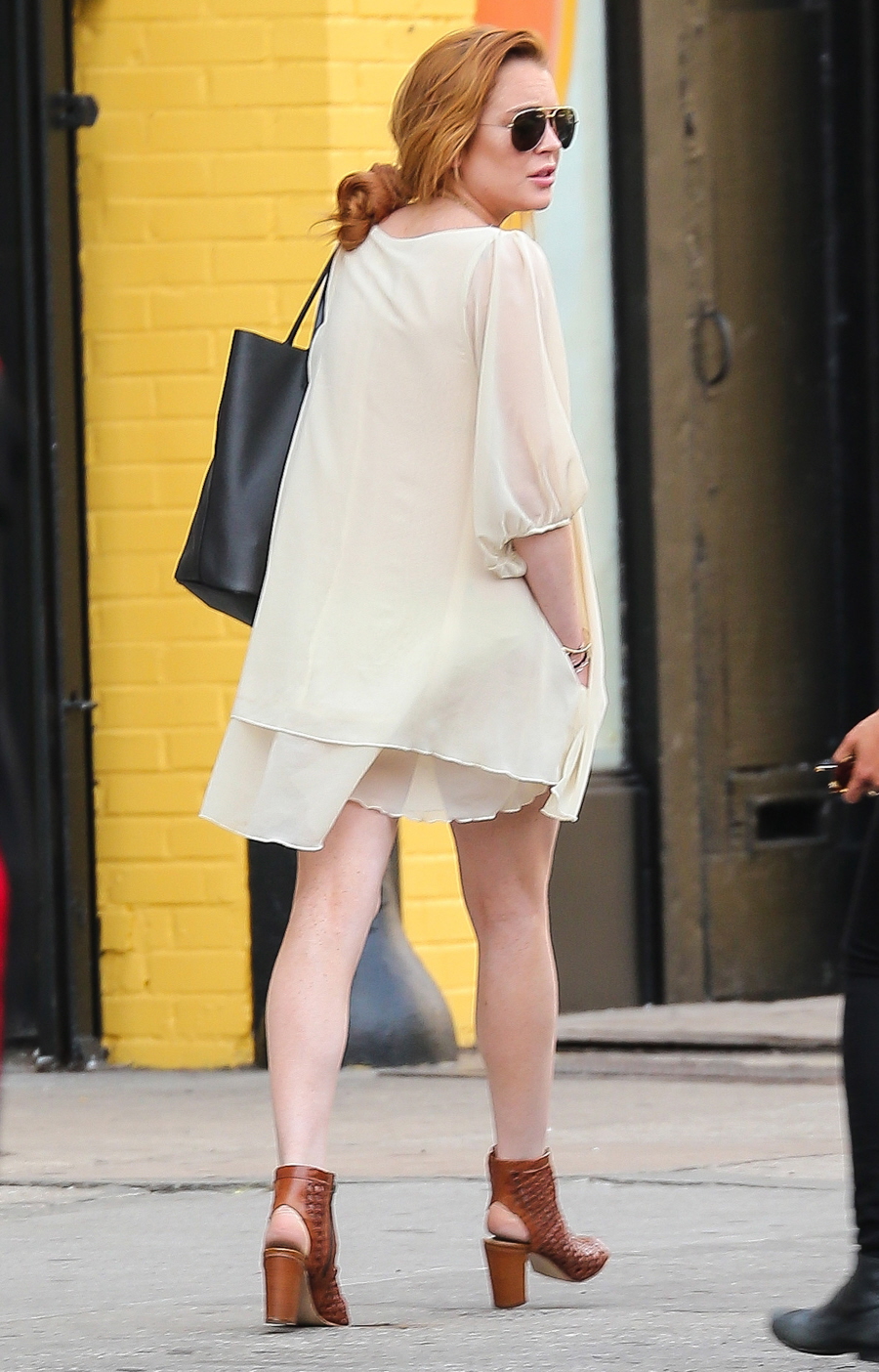 Photos courtesy of Fame/Flynet.