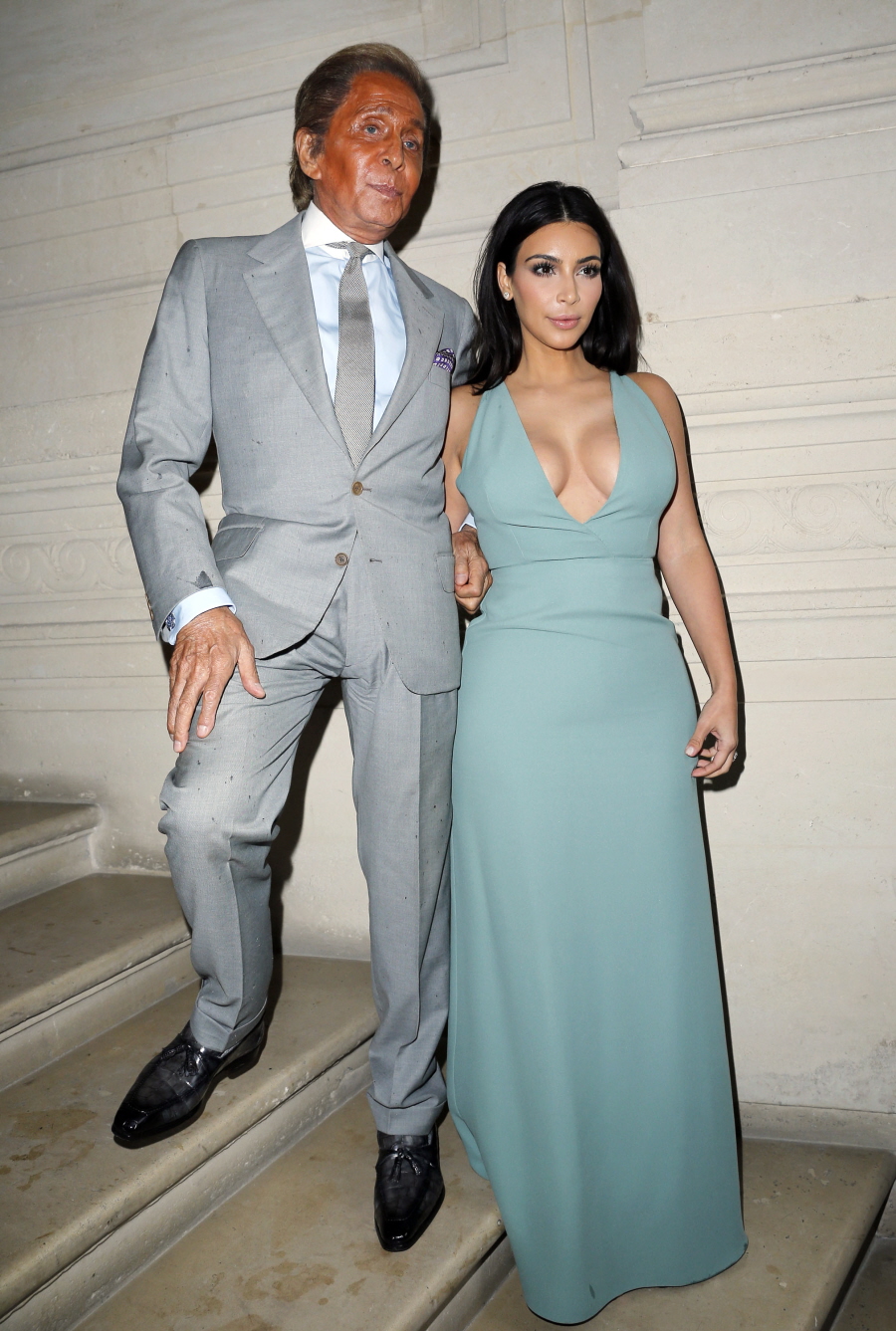 I saw some photos of Kim Kardashian out and about in Paris yesterday but I just ignored them because A) the pics were boring and B) Kim's outfit wasn't notable. I didn't put it together that Kim had flown to Paris (where's Nori?) to attend some Paris Fashion Week events. Lesson learned. Kim is a fashionista now. She is accepted by many in the fashion establishment. That's what marrying Kanye gave her – front row seats at the Valentino Haute Couture Fall/Winter show, seated next to Mr. Valentino Garavani himself.
First a word about Valentino – I know that's his "signature look" and everything, but his orangeness would make even John Boehner weep. His orangeness startles even Pippa Middleton. Anyway, Valentino is now merely a civilian to fashion house he created – he is no longer a part of Valentino Inc, but he still goes to all the shows. Still, it's quite a fashion coup that Kim got to sit with him. If you remember correctly, Valentino also opened his Paris home to Kim and Kanye and the Kardashian family ahead of the wedding.
As for Kim's ensemble… maybe I'm numb from all of Kim's horrible, unflattering styles, but I actually think she looks good here? I mean, she's dead-eyed and bored-looking, her boobs look fake as hell and she's wearing a mountain of makeup. But overall, she looks really good. That dress is super-flattering and it's a beautiful color on her. Minor complaint: there are some droplets on that dress and I can't figure out if it was raining or Kim drooled.
I'm also including photos of Emma Watson, Olivia Palermo, and Olivia's new husband Johannes Huebl from the same Valentino show. Olivia looks cute. Why does Emma look so grumpy though? She's giving me Posh Beckham vibes with her humorless expression. Maybe she didn't like her outfit?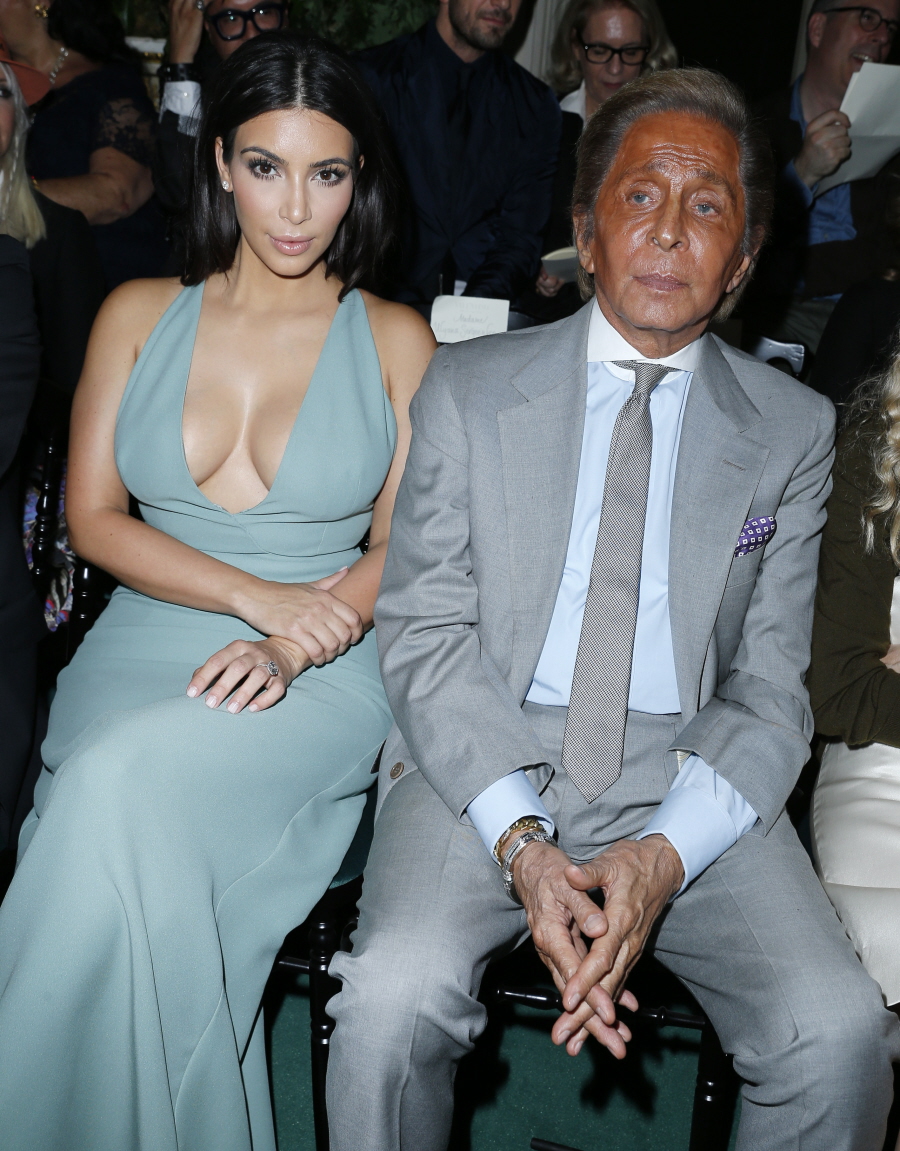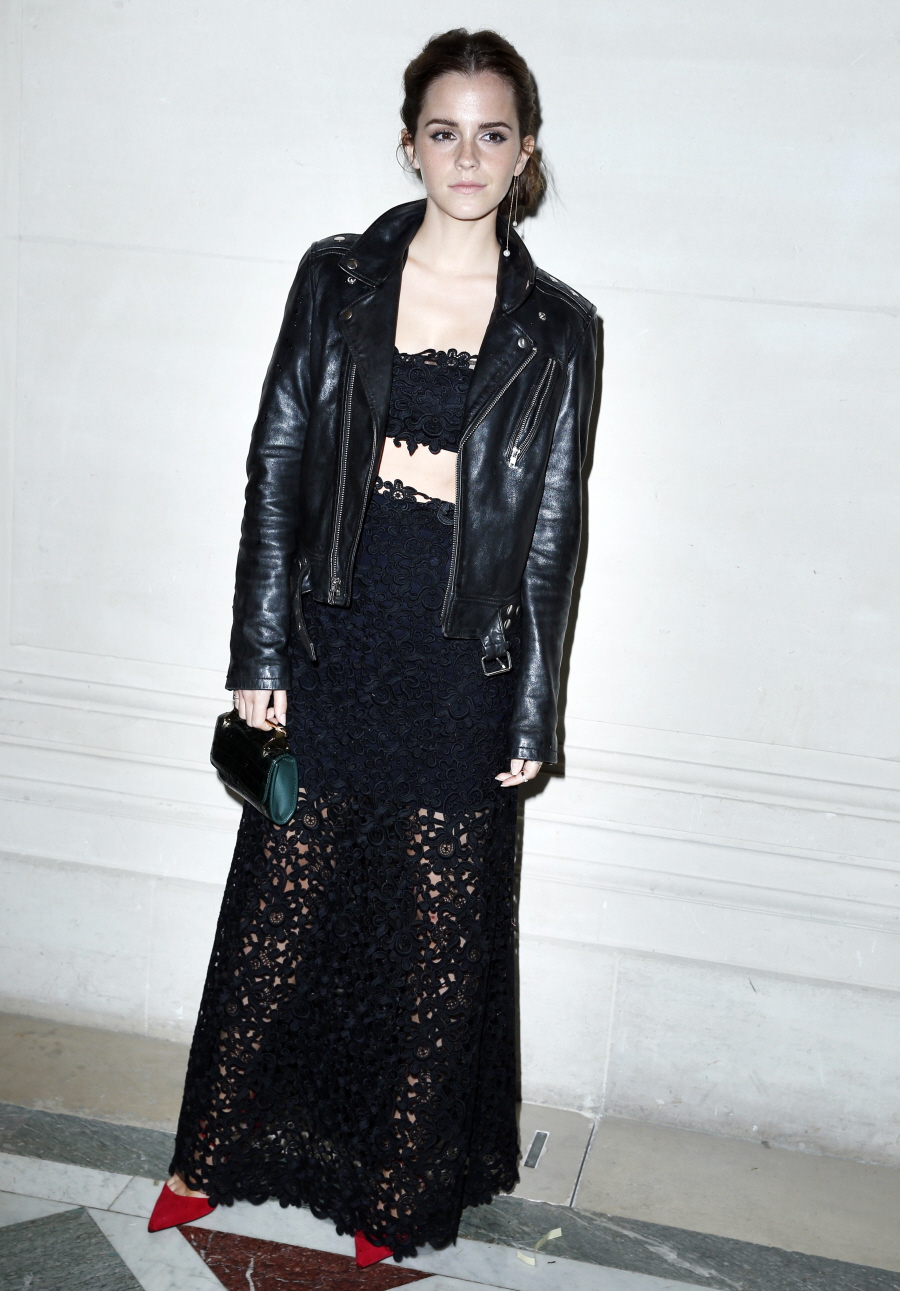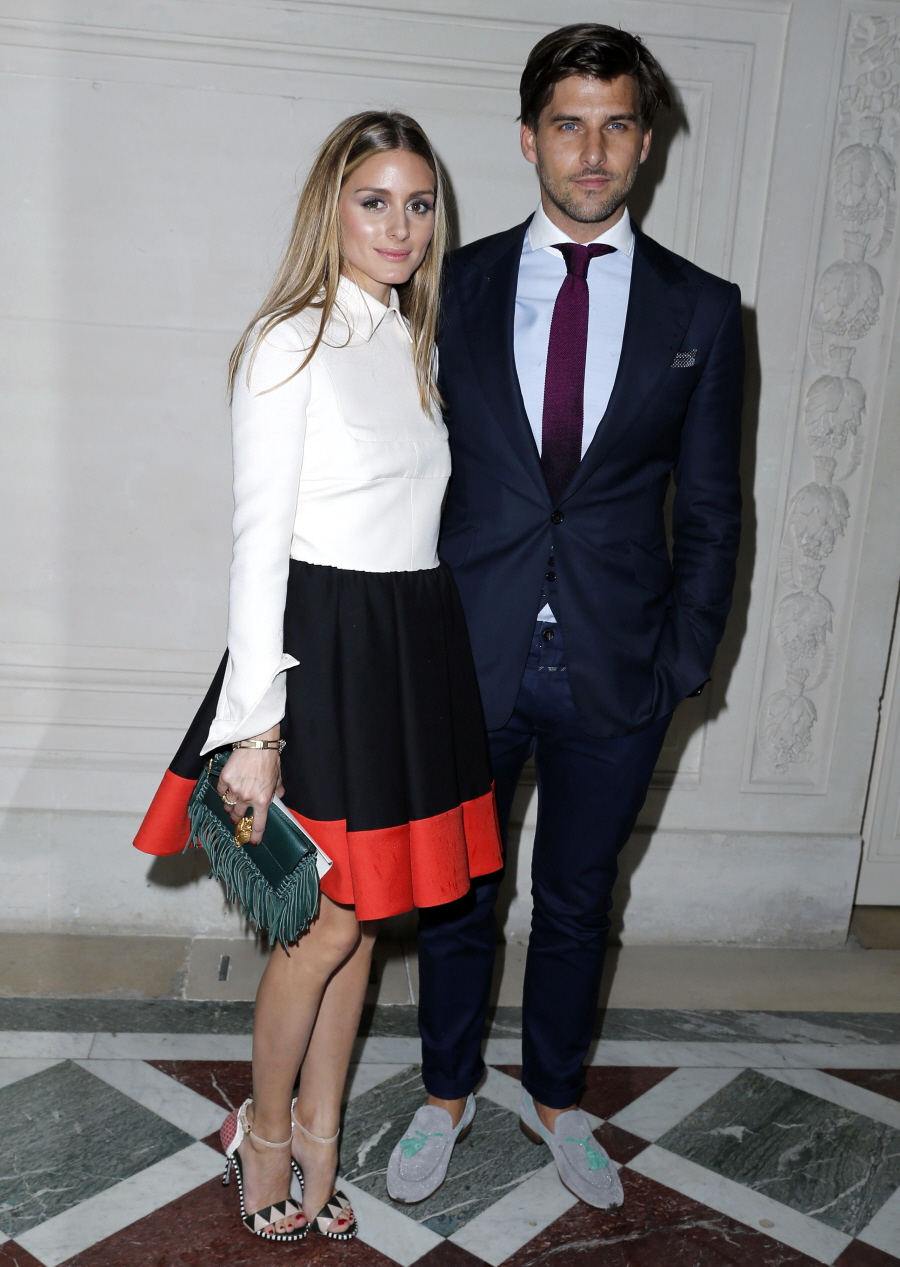 Photos courtesy of Fame/Flynet.