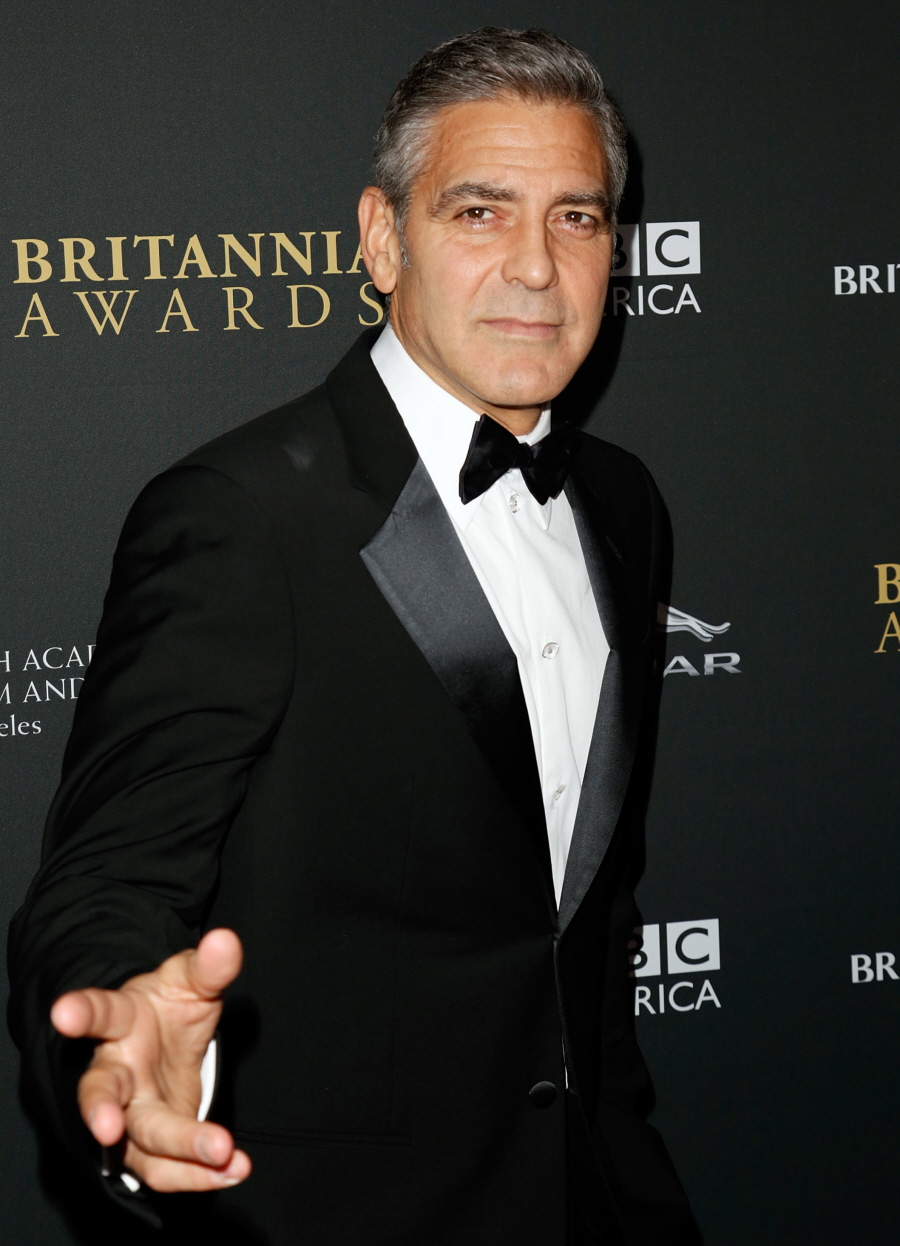 On Monday, The Daily Mail published a story about George Clooney and Amal Alamuddin and how Amal's mom didn't care for George because, as the Mail's sources claimed, George is not Druze. The article's sources claimed that Amal comes from a close-knit Druze family and that her mom wanted her to marry within the Druze clan. Less than 48 hours, George sent out a lengthy statement/open letter bashing The Mail's story as journalistic malpractice and claiming that the Mail had gotten everything wrong. The Mail deleted the story and published this apology to George:
On Monday MailOnline carried an article which alleged that the mother of George Clooney's fiancée Amal Alamuddin would prefer her daughter to be married to a member of the Druze religious group. Yesterday Mr Clooney said the story was 'completely fabricated' and exploited 'religious differences where none exist.'

In a statement MailOnline said: 'The story was not a fabrication but supplied in good faith by a reputable and trusted freelance journalist. She based her story on conversations with a long standing contact who has strong connections with senior members of the Lebanese community in the UK and the Druze in Beirut. We only became aware of Mr Clooney's concerns this morning and have launched a full investigation.

'However, we accept Mr Clooney's assurance that the story is inaccurate and we apologise to him, Miss Amal Alamuddin and her mother, Baria, for any distress caused. We have removed the article from our website and will be contacting Mr Clooney's representatives to discuss giving him the opportunity to set the record straight.'
I thought that was interesting. Like, the Daily Mail says that they did have legit sources on the story and they have faith in their reporter but they're withdrawing the story and offering an apology. It wasn't the reaction I was expecting from the DM. Still, controversy over? Not so much. George has issued another statement to USA Today. This is totally bigger than Watergate.
There is one constant when a person or company is caught doing something wrong. The coverup is always worse. In this case, the Daily Mail has printed an apology for insinuating religious tensions where there are none. In the apology, managing editor Charles Garside claims that the article was "not a fabrication," but "based the story on conversations with senior members of the Lebanese community."

The problem is that none of that is true. The original story never cites that source, but instead goes out of its way to insist on four different occasions that "a family friend" spoke directly to the Mail. A " family friend" was the source. So either they were lying originally or they're lying now.

Furthermore, they knew ahead of time that they were lying. In an article dated April 28, 2014, reporter Richard Spillett writes in the Mail that "Ramzi, (Amal's father), married outside the Druze faith," and a family friend said that "Baria, (Amal's mom), is not Druze." The Mail knew the story in question was false and printed it anyway.

What separates this from all of the ridiculous things the Mail makes up is that now, by their own admission, it can be proved to be a lie. In fact, a premeditated lie.

So I thank the Mail for its apology. Not that I would ever accept it, but because in doing so they've exposed themselves as the worst kind of tabloid.

One that makes up its facts to the detriment of its readers and to all the publications that blindly reprint them.
OMG, George Clooney is Twihard-Proofing the Daily Mail!! He's got the documents! He's got the DNA tests! He will prove journalistic malpractice, by God. Seriously though, George makes a good point about the "sources" and the buffet of weird/false reporting about Amal. And it's his right to do so, and hey, it makes for great gossip stories. But that's sort of the problem if you're George, right? He's brought SO MUCH attention to these Daily Mail stories. It's The Streisand Effect.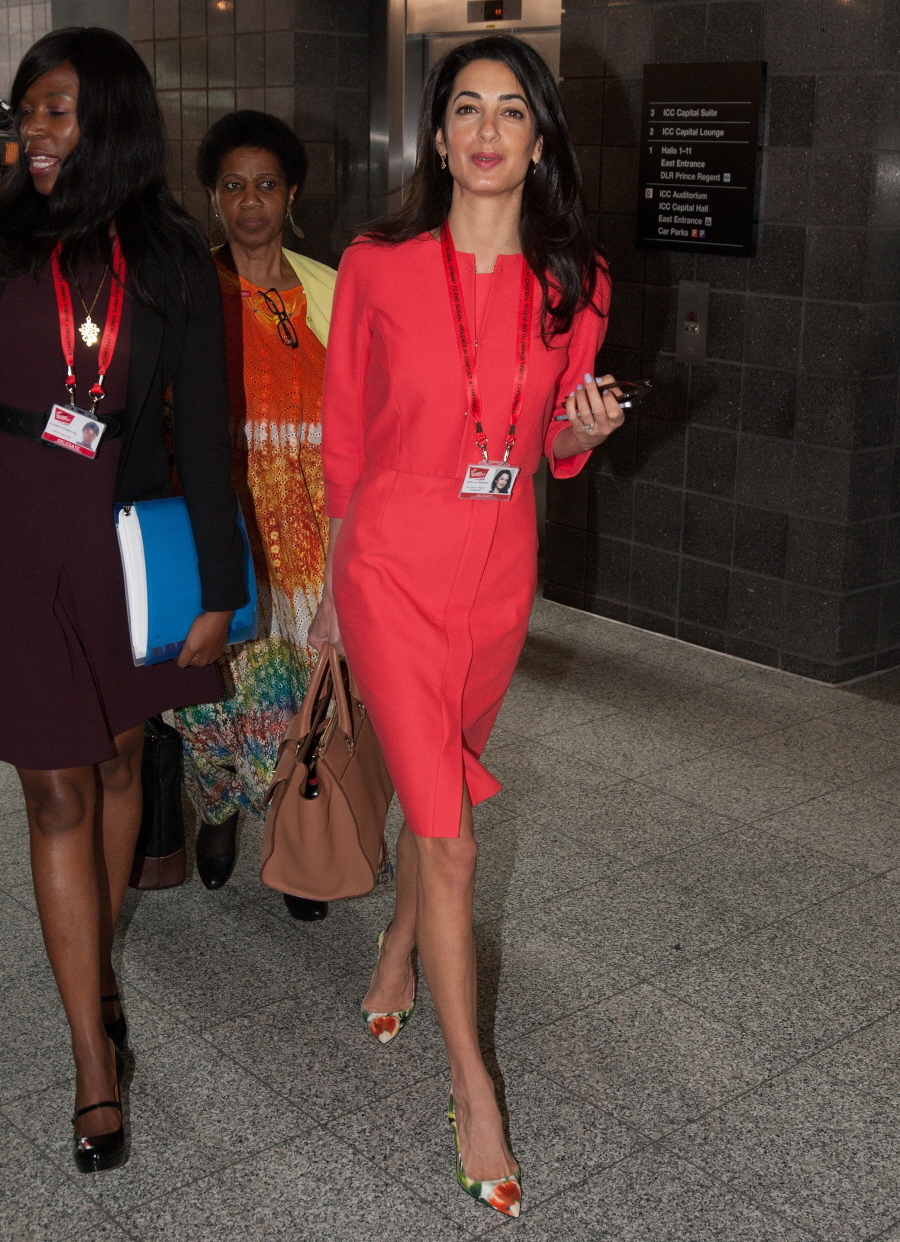 Photos courtesy of WENN.