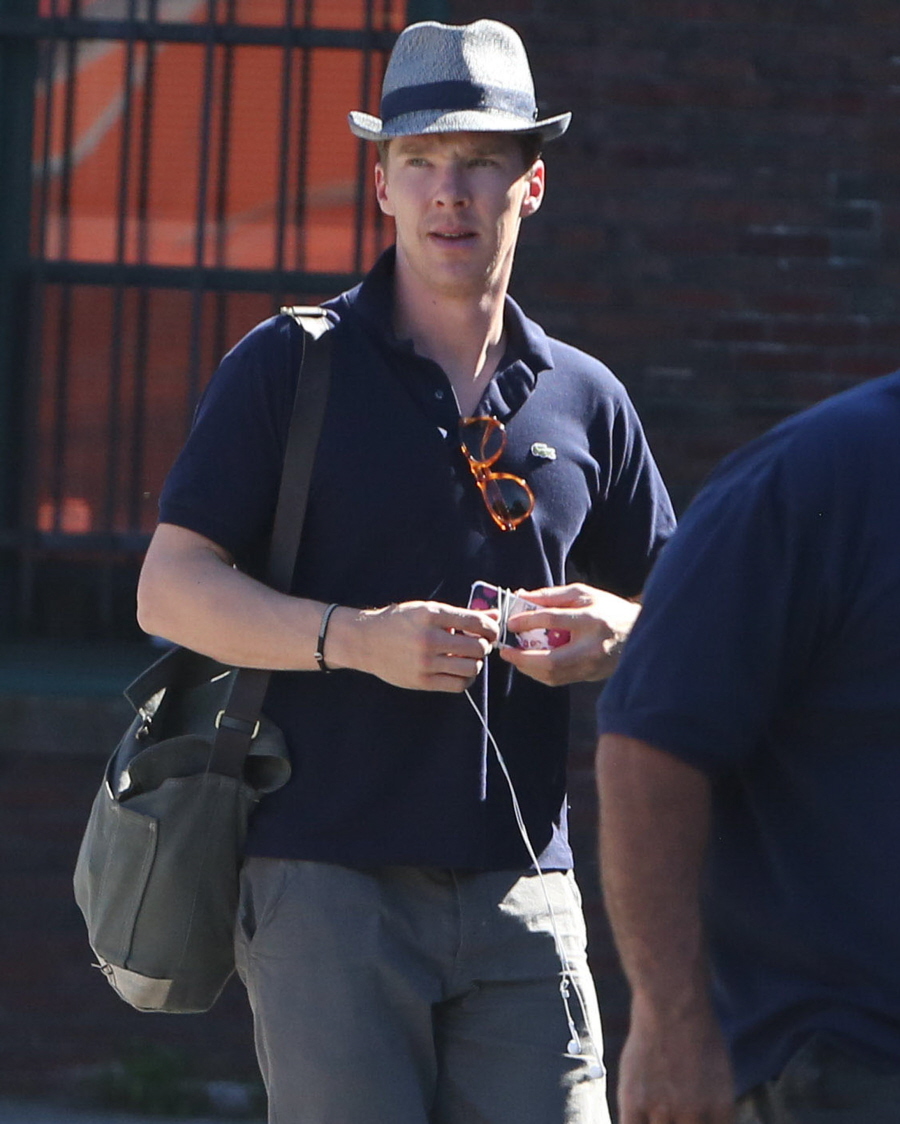 Benedict Cumberbatch was nominated for his third Emmy yesterday. Everything's coming up Cumby! He was previously nominated for Emmys for his performances in Sherlock: A Scandal In Belgravia (which is probably the best Sherlock episode ever) and Parade's End. This year's nomination is for Sherlock: His Last Vow. Which… I don't know, I thought was the weakest episode of the last season. He did some great acting, for sure, but if I was in charge of the world, I would have put him up for The Sign of Three just because that episode is so much more enjoyable. Anyway, Benedict issued a statement about his nomination and it's absolutely charming:
"That's amazing news to start the day with here in Boston! An early birthday present. I'm honored to be in such great company not least Martin. Thrilled for all who make Sherlock and especially those who has been nominated in so many categories."
"Especially those who HAS"? NO BENEDICT. But I'll forgive him because he was probably excited and because who knows if he even typed out this statement himself. Maybe it was even E!'s fault? Also: Benedict just wanted to remind everyone about his birthday. July 19th, in case you didn't know. He's a Cancer.
In other exciting Cumberbatch news, San Diego is going to get a thorough 'Batching this month. Yes, our Cumby is going to Comic-Con. YES YES YES.
Benedict Cumberbatch will make his first trip to San Diego Comic-Con to promote DreamWorks Animation's feature "The Penguins of Madagascar," although he may also stick around for Warner Bros.' "The Hobbit: The Battle of the Five Armies," and support Peter Jackson, who is scheduled to present the final installment of his trilogy.

In addition to Cumberbatch, who plays Agent Classified, the panel for "Penguins" will also feature John Malkovich, Tom McGrath and directors Simon J. Smith and Eric Darnell. Fox will release the toon on Nov. 26. The 90-minute DreamWorks panel will take place in the convention center's Hall H on July 24, starting at 11:30 a.m. WB's presentation takes place the morning of the 26th.

The DreamWorks presentation will also promote the animated feature "Home," out March 27, which features music by Rihanna and is helmed by Tim Johnson.

While "Sherlock" has been promoted at Comic-Con in the past, Cumberbatch nor co-star Martin Freeman were on hand to discuss the series with fans. Cumberbatch was nominated for an Emmy in the outstanding lead actor in a miniseries of movie category for "Sherlock" on Thursday, while Freeman nabbed a nom for "Fargo."
Yes, it seems weird that Benedict's first time at Comic-Con is going to be to promote… The Penguins of Madagascar. That's very odd. But the movie looks like a good one and I'm pleased Benedict is going to be front-and-center to promote it. Oh, I'm so jealous of all the Comic-Con nerds this year. They're going to get Batched. Sigh…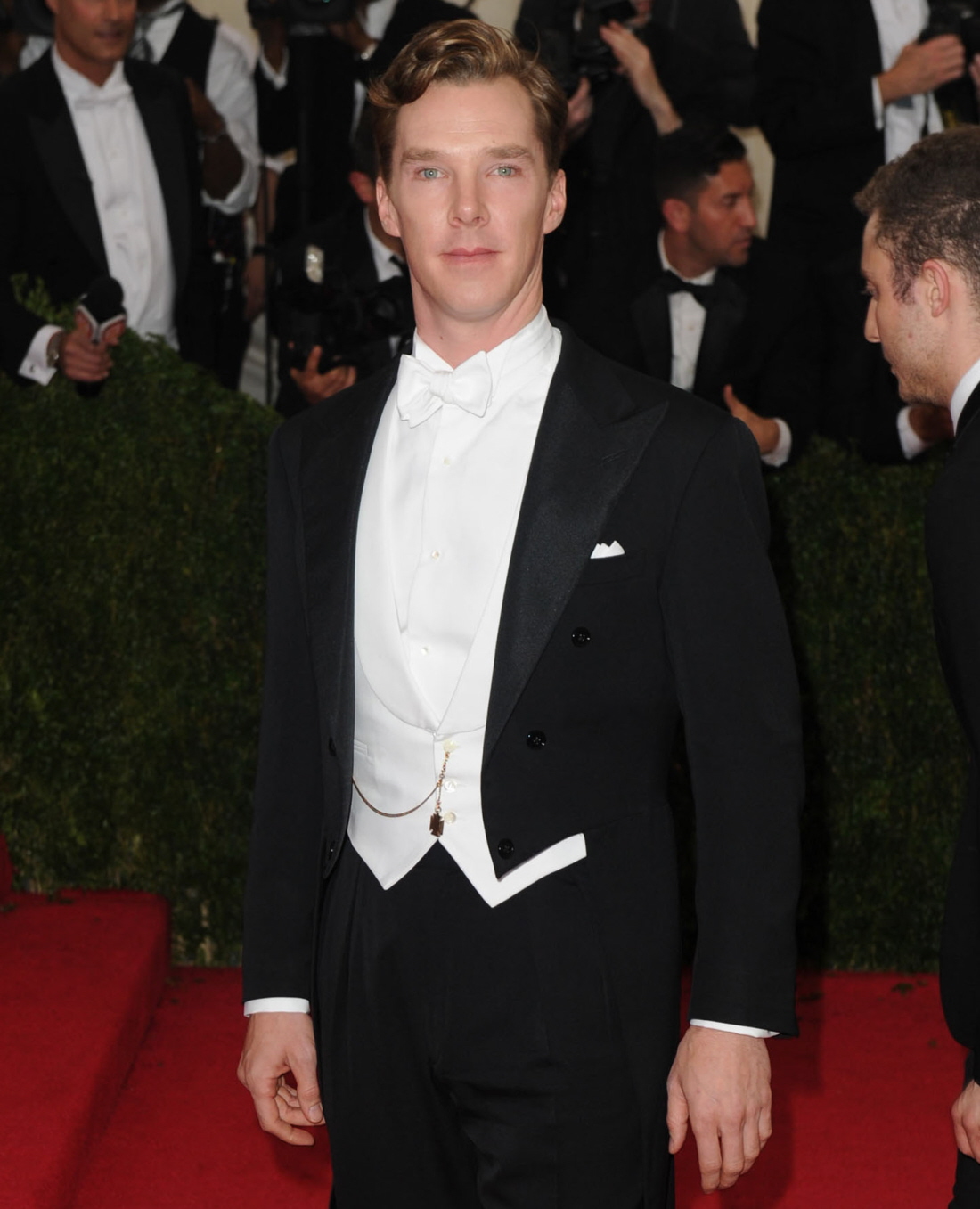 Photos courtesy of Fame/Flynet and WENN.