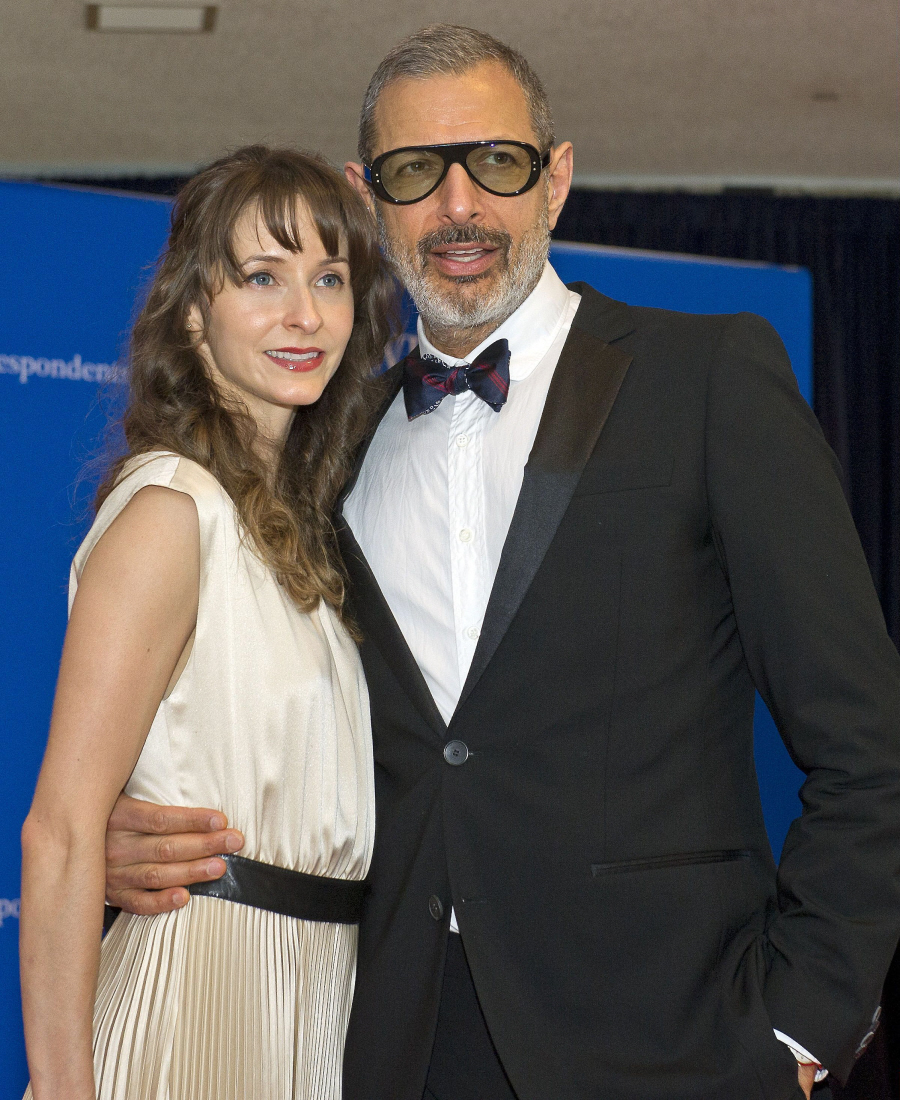 People always forget that Jeff Goldblum was a HUGE sex symbol in the 1980s. He was, like, one of the biggest movie stars in America following his roles in The Fly and The Big Chill. He was married to Geena Davis. He was "the thinking woman's sex symbol." He's always been sort of geeky-yet-suave and he has that great voice. Well, surprise – Jeff Goldblum is 61 years old. Bigger surprise: his girlfriend is 31 years old and he proposed to her. Because of course he did.
His new fiancée is Emilie Livingston. He proposed to her in a store (their favorite store?) and Emilie posted some photos on her social media detailing the proposal. She says she was "taken over by tears of joy n ecstasy! We picked the ring 2gether #inlove." She also posted some coupled-up pics with the hashtags: #haleakala #sunrise #jeffgoldblum #emilielivingston #soulmates #initforlife #love. Aw. That's adorable. And sort of queasy, but mostly adorable. That must be the good thing about marrying a man thirty years older – saying you're in it "for life" seems pretty possible.
Personally, I don't care that much about the age difference. She was in her late 20s when they started up, so it's not like he was hanging out at high schools looking for a new girlfriend. By your late 20s, you can marry a man 30 years older and go into it with open eyes. Plus, this bitch stole my retirement plan. I wanna marry a dude 30 years older than me so I don't have to work! Please?
So, really, I only have two big issues with this. One, HER HAIR. Those bangs… honey, NO. But the biggest issue I have is with the ring. Is that a f—king topaz?!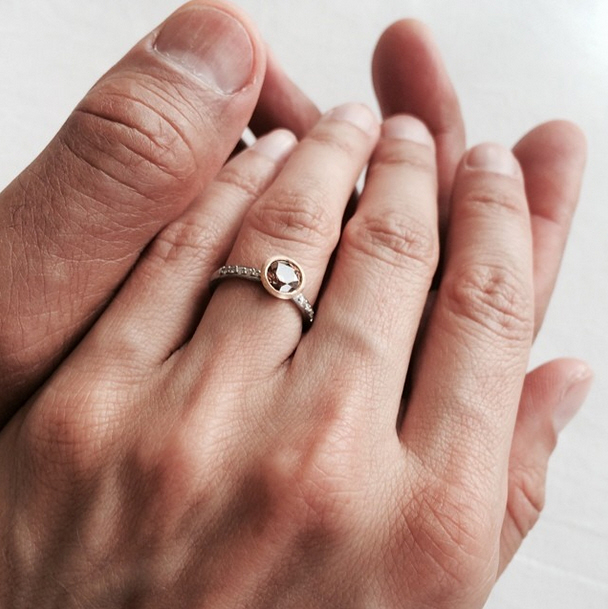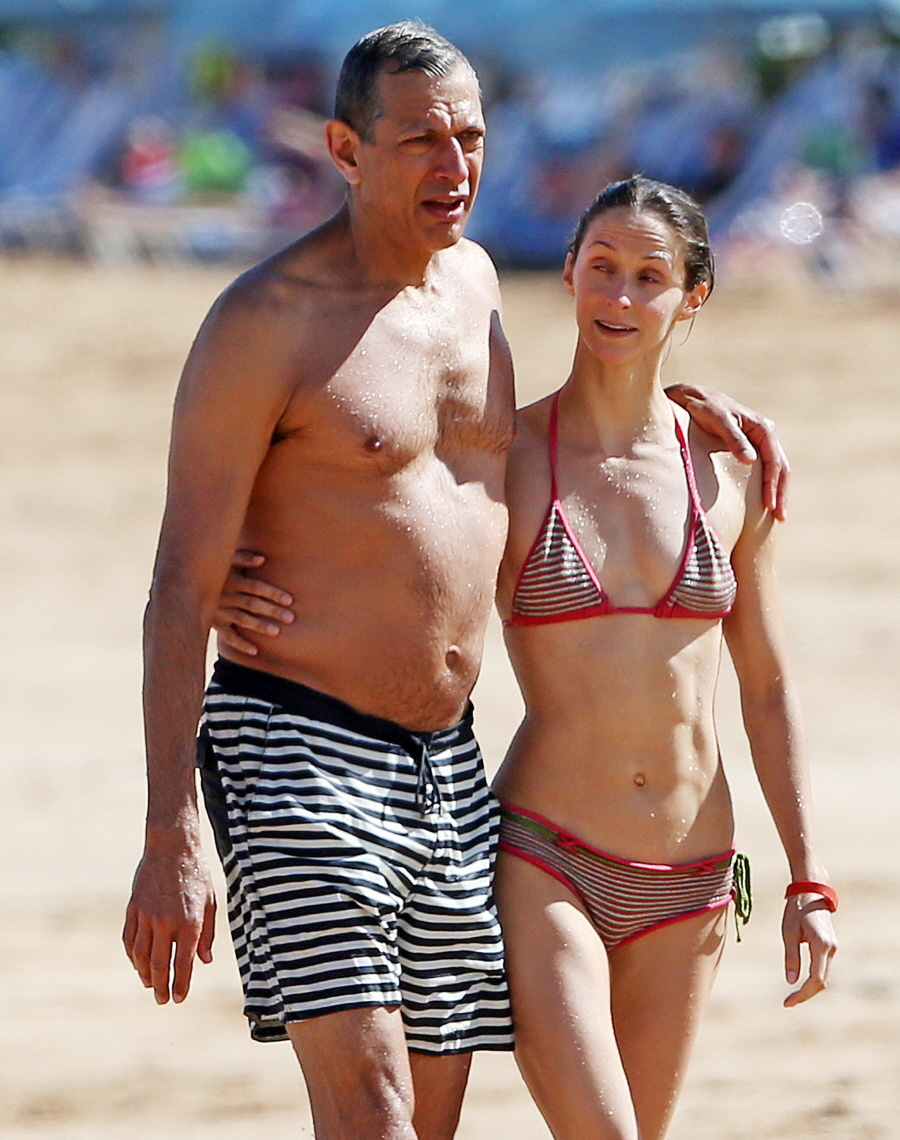 Photos courtesy of WENN, Fame/Flynet and Instagram.