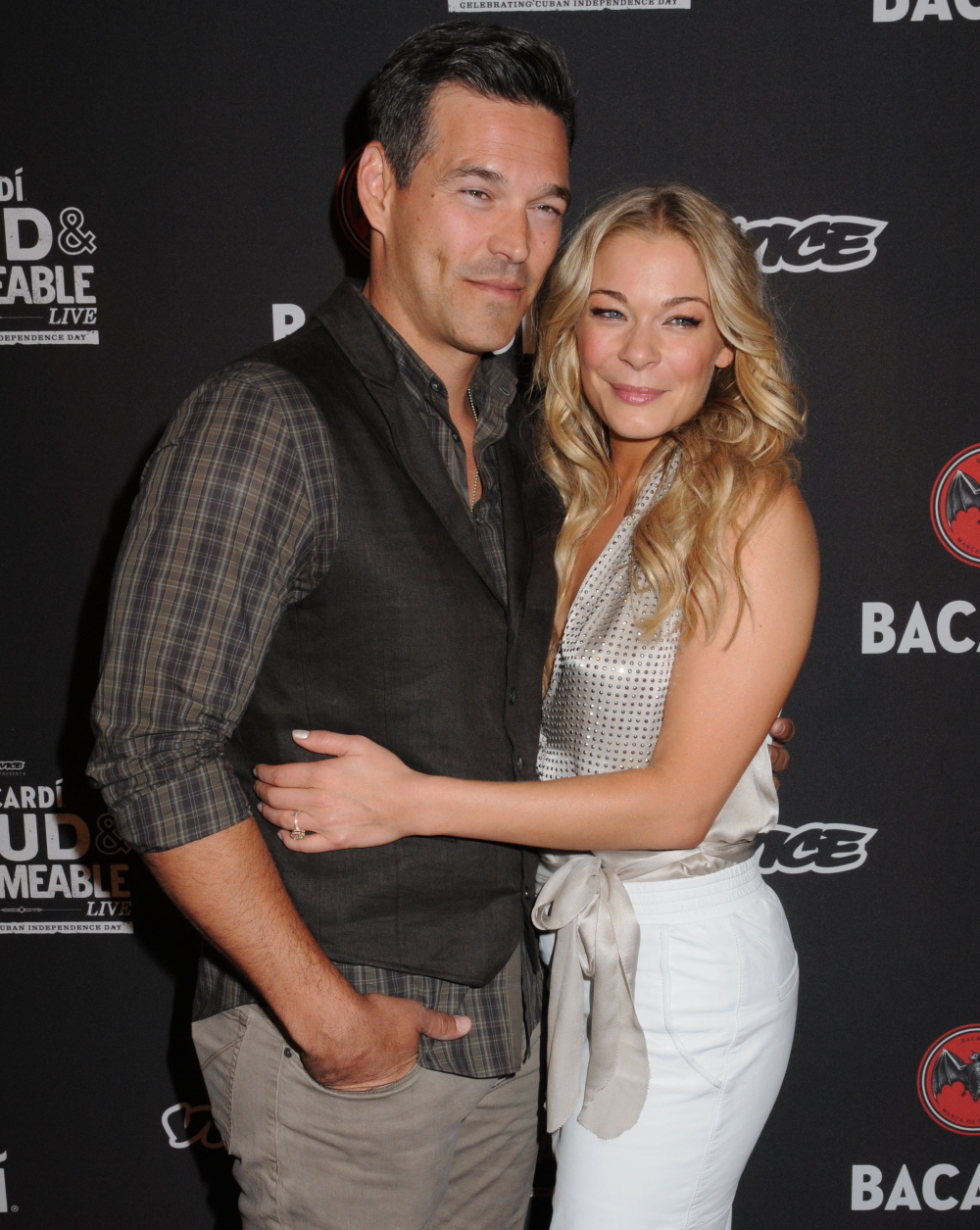 LeAnn Rimes & Eddie Cibrian are doing lots of press ahead of the premiere of their VH1 show tonight. I guess they were on The View yesterday? I'm not going to look up the video because… just the idea of it makes my stomach hurt. But I will cover this USA Today interview with LeAnn and Eddie, which is still pretty gross. Much like the VH1 show, the first words out of LeAnn's mouth are about Brandi Glanville. LeAnn is obsessed. She's always been obsessed. LeAnn wants to wear Brandi's face.
LeAnn is the Real Housewife: "I am actually a real housewife. I'm a housewife. When I'm home, I cook. I do housewife-y things. I love to go on RealSimple.com and pick up a recipe and hang out in the grocery store for hours. I go home and have a glass of wine and cook."

Why they did the show (LeAnn): "We wanted to be home with the kids. That's one of the reasons we explored this whole world. This is us taking our lives back, in a way."

Why they did the show (Eddie): "We wanted to work together. When we sat down and took stock of everything that's happened over the last five years — it's been a one-sided story. If we scripted this, it would be an incredible sitcom. This show is a satire of what has happened in our lives."

Eddie on whether the kids are on the show: "There's no point and no benefit for the kids to be on any kind of show. They're never on camera."

Eddie on the Brandi issues: Cibrian says he won't dig into any divorce issues, and says that he and Glanville manage to co-parent amicably these days. And he has no intention of behaving in a manner that would make his kids cringe when they finally see an episode. "It's not invasive. It's not exploitative. It's not train-wreck TV," says Cibrian. That being said, personal travails will be addressed as needed. "If it's within the story line we're talking about, you get to see how we would deal with it. That's really it. There's no malicious attacks." Adds Rimes: "Nothing that we say about ourselves, or others, is untrue. We wanted for people to laugh with us — they've been laughing at us for a long time."
That's how LeAnn justifies her Brandi obsession – that LeAnn is only saying things that are "true" (to her). That's why LeAnn is obsessed with telling "her side" of the story ("the story that no one knows.") Except that when pressed about this magical "other side of the story," what you always get is just mundane narcissism. There's nothing new here. It's the same old crazy LeAnn we've seen time and time again. She just has a new outlet.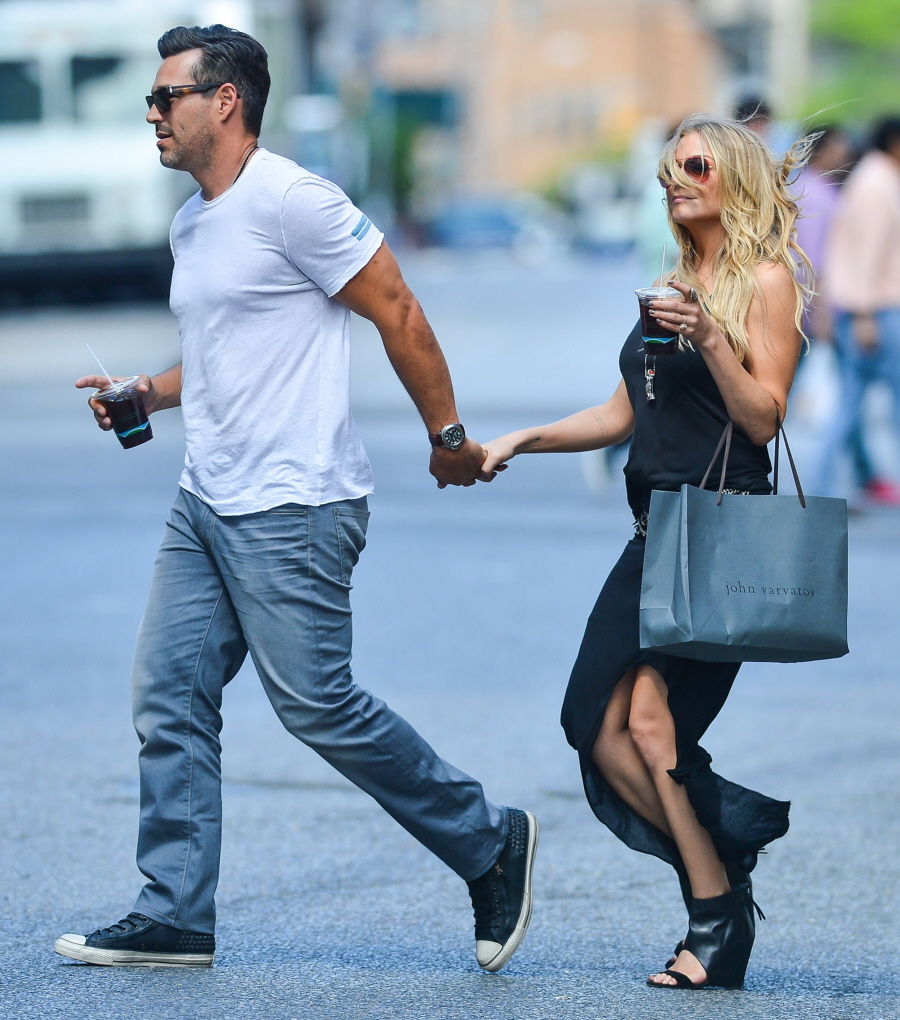 Photos courtesy of Fame/Flynet.