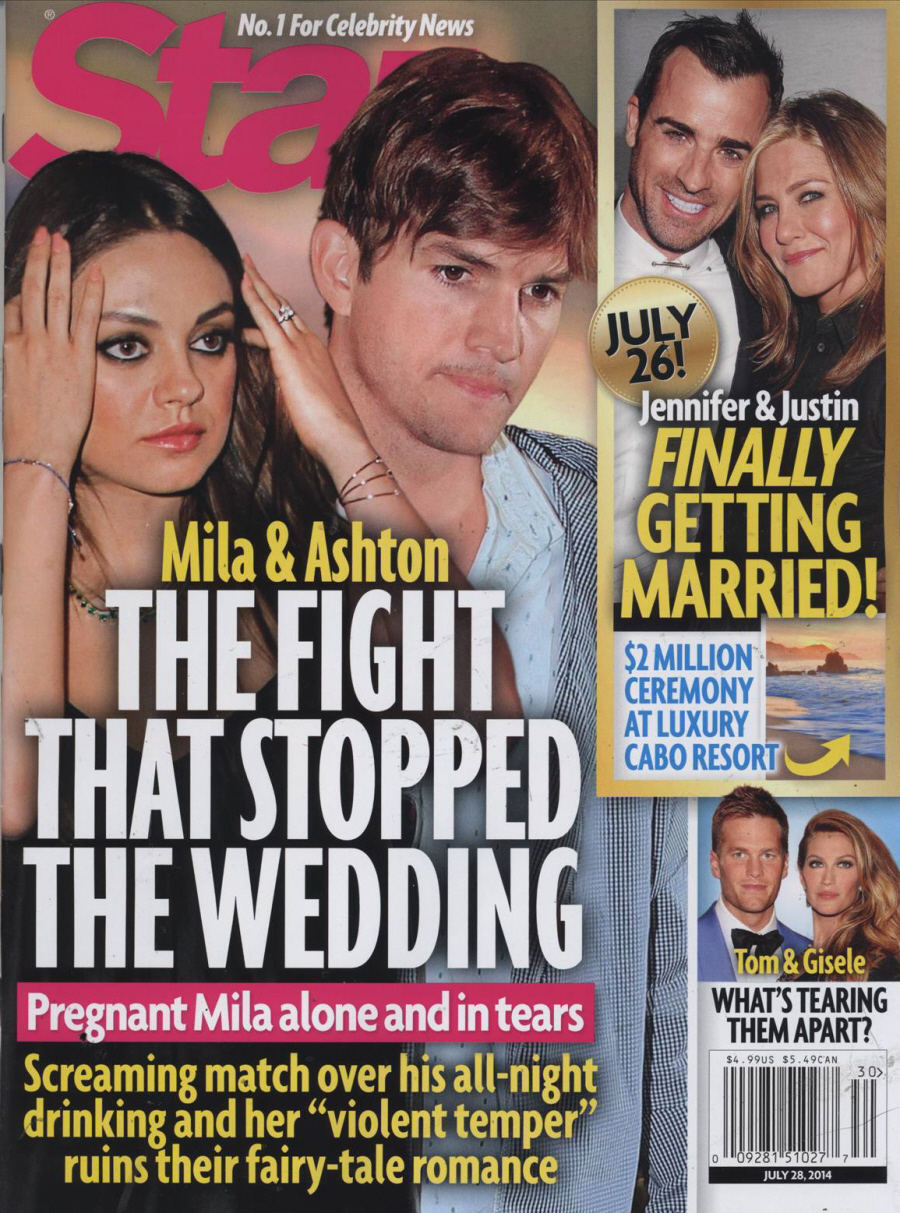 Star Magazine's cover story this week is an exhaustive tale about Ashton Kutcher's douchiness and how Mila Kunis is fed up and convinced that he's already cheating on her. Which… hey, if history serves, he probably is. Considering Ashton's PR team thought that Ashton sounded like a good guy when they dropped some offensive quotes to People Mag – "He's doting on her and telling her she looks beautiful. He understands she's going through changes and he hasn't judged her for it" – anything is truly possible. Some highlights from the Star cover story:
*Ashton & Mila have been "fighting non-stop… they've always been very passionate, but now that's turning into a lot of yelling. They are both having a really hard time tolerating each other's issues."

*Ashton "stormed out of their house" to fly to Brazil with his boys for the World Cup. Mila had told him to sell his World Cup tickets because "there was no way she was allowing him to go." Ashton "couldn't believe she would tell him that he couldn't go to an iconic event that only happens once every four years! So Ashton told Mila he was tired of her controlling his every move."

*Mila snoops his phone. "She checks his cell phone call log, text messages and emails." Once she got pregnant, "she became even more controlling and insecure… when ashton isn't with her, she calls and texts him every 30 minutes from the moment he leaves the house. It's just insane."

*During one of their fights, he threw her phone against the wall and yelled at her.

*Mila is crazy-hormonal and she's having intense mood swings. Ashton can't deal with it, so he leaves her alone for hours when she starts yelling.

*Ashton has been drinking a lot and Mila yells at him about it.

*Mila's parents are always around too and that annoys Ashton.

*Ashton is still close to Demi and Demi still calls him all the time. Mila's not jealous of Demi, but whenever Demi calls Ashton, Mila is reminded of "Ashton's philandering past… the thought makes Mila so insecure."

*Mila's friend says: "Ashton has a history of cheating, so her insecurity is justified."
[From Star Magazine, print edition]
Eh. It wouldn't surprise me if Mila was feeling especially insecure and hormonal and it wouldn't surprise me if Ashton didn't know how to deal and spent a lot of time away from her. But I think Star is amping up the dramz. And I kind of doubt that they had some huge blowout fight about Ashton going to the World Cup. Mila seems like the kind of woman who would understand the desire for Ashton and his bros to go to the games if they had tickets. Still… I'll buy that not everything is golden with Ashton and Mila.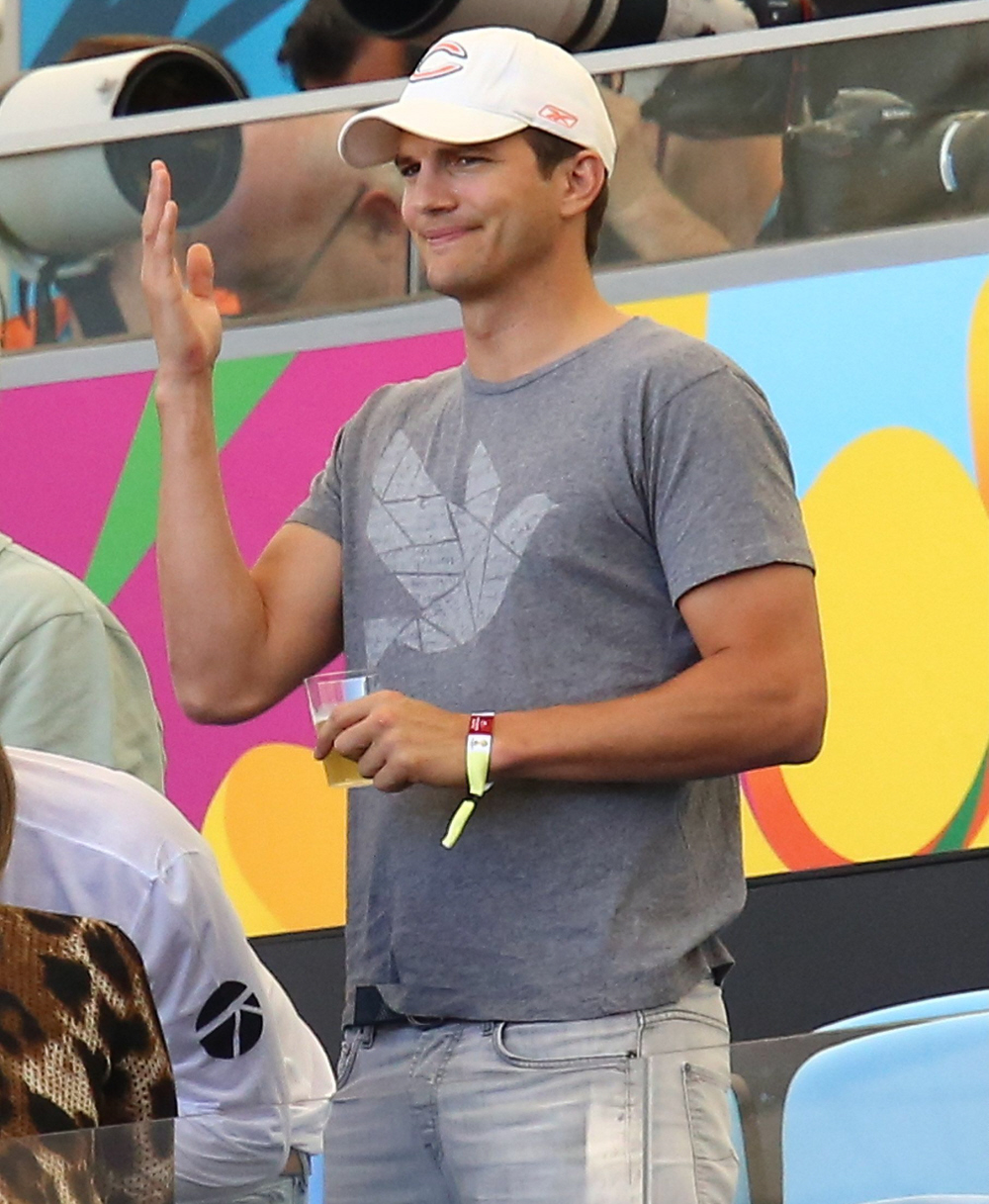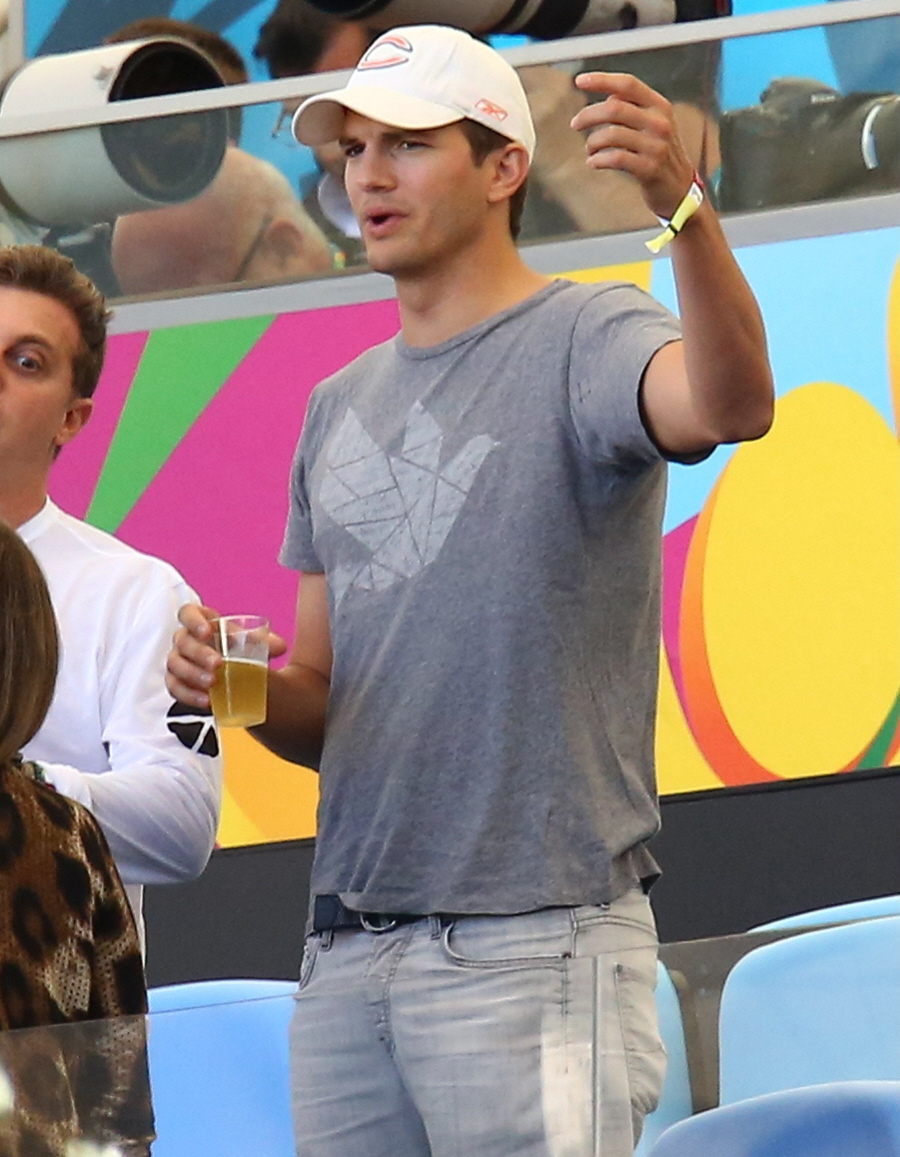 Photos courtesy of WENN.