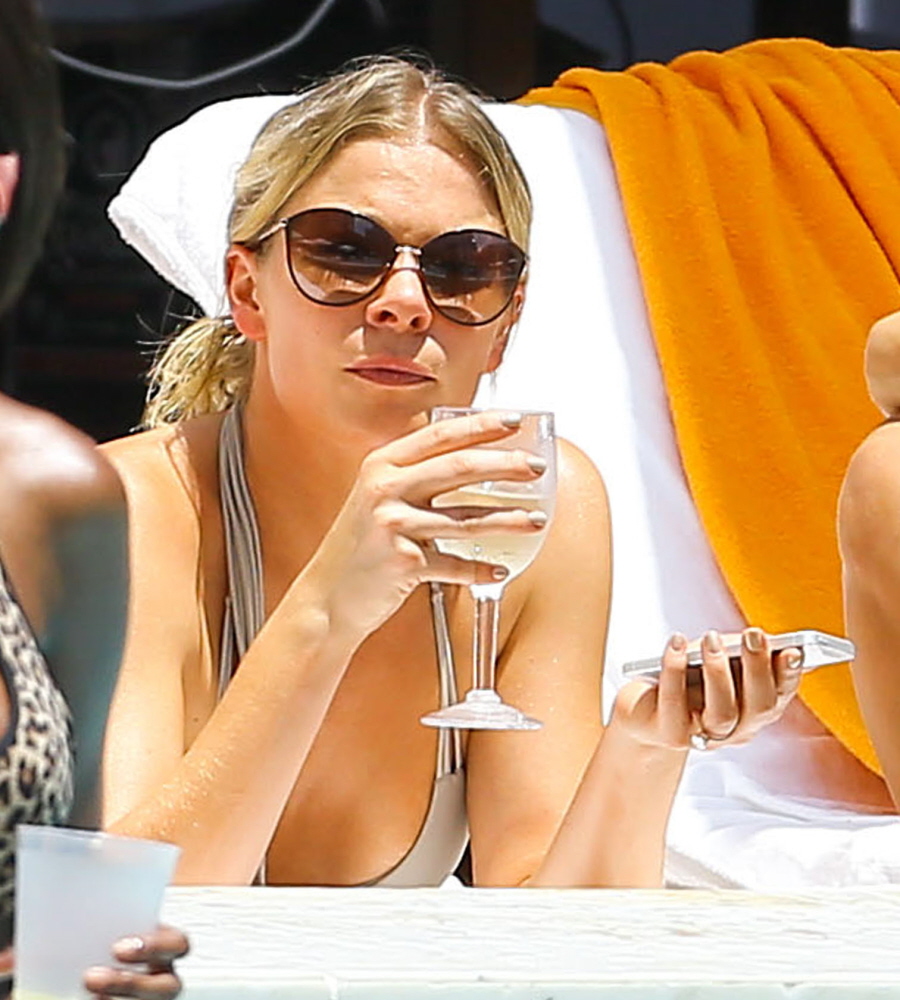 Here are some photos of LeAnn Rimes and Eddie Cibrian "on vacation" in Miami, Florida (they were in Miami at the same time as Leonardo DiCaprio – coincidence?! Probably.) There were more graphic photos of LeAnn but I chose not to use them because A) we've seen her bolt-ons in a bikini many times before, B) she really wanted everybody to get a good look at her bolt-ons this weekend and her boobs were pretty much falling out and C) because gross. Besides, she wasn't doing anything particular sexy – her phone was in her hand pretty much the whole time, where I suspect she was obsessively reading tweets and/or tweeting from an account which hasn't been discovered yet. I especially like the photos of Eddie leaning back, checking out all the ladies in bikinis (not his wife).
Perhaps this Miami trip is their victory lap after a super-successful reality show debut? Haha. LeAnn tweeted this over the weekend:
Heard from the head of @vh1 that the show did very well, they are extremely happy w/ the debut and all the social activity from last night. Thx everyone for making the show a success! Let's keep it up! #LeAnnAndEddie

We adore all of our fans AND our haters! Thank you xoxo
How many episodes did VH1 order again? Do you think that, in LeAnn's mind, she's now a legitimate reality star (just like Brandi) and everybody is obsessed with her life (like Brandi) and she's going to make lots of money from her reality show (like Brandi)? I don't even know anymore.
As for the show, a lot of you pointed out this Washington Post article/review of the VH1 show. It is harsh. And justifiably so. The show is a mess. A bigger mess than Spitfire.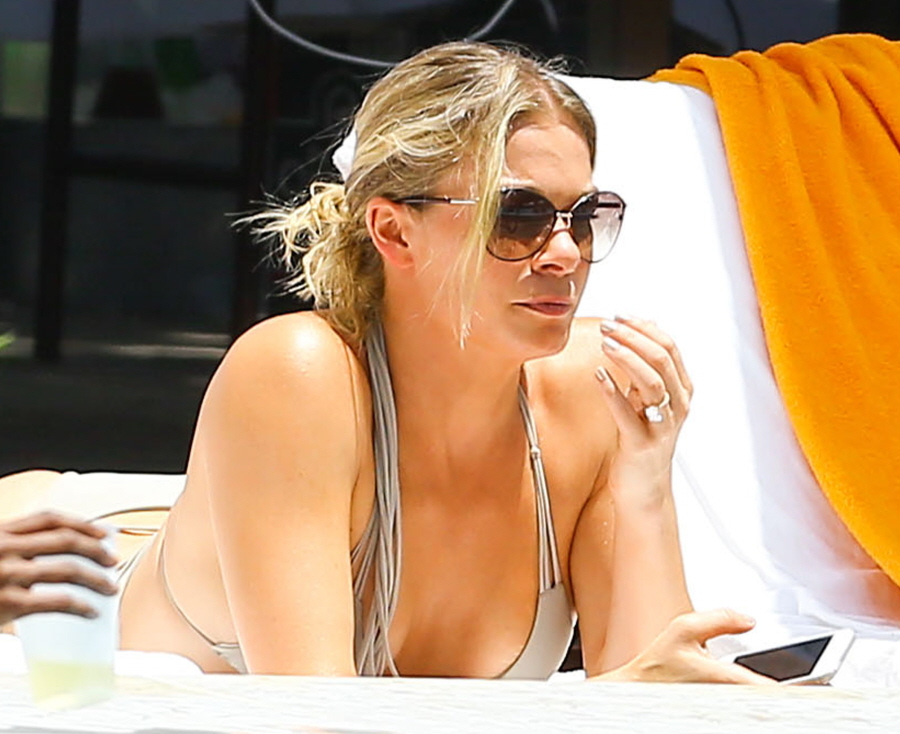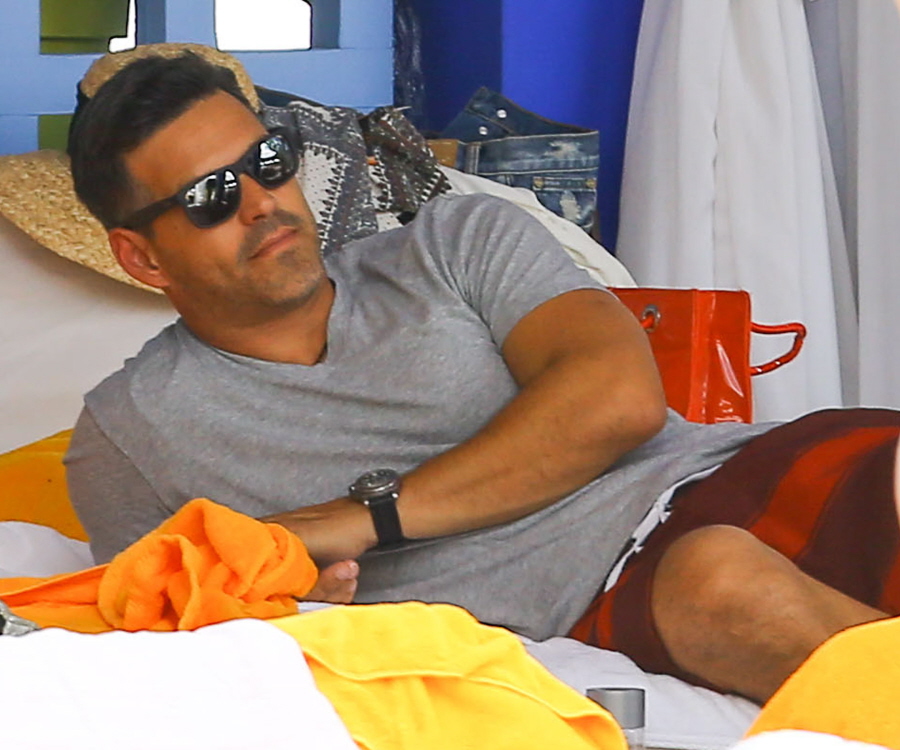 Photos courtesy of LeAnn's Twitter, Fame/Flynet.