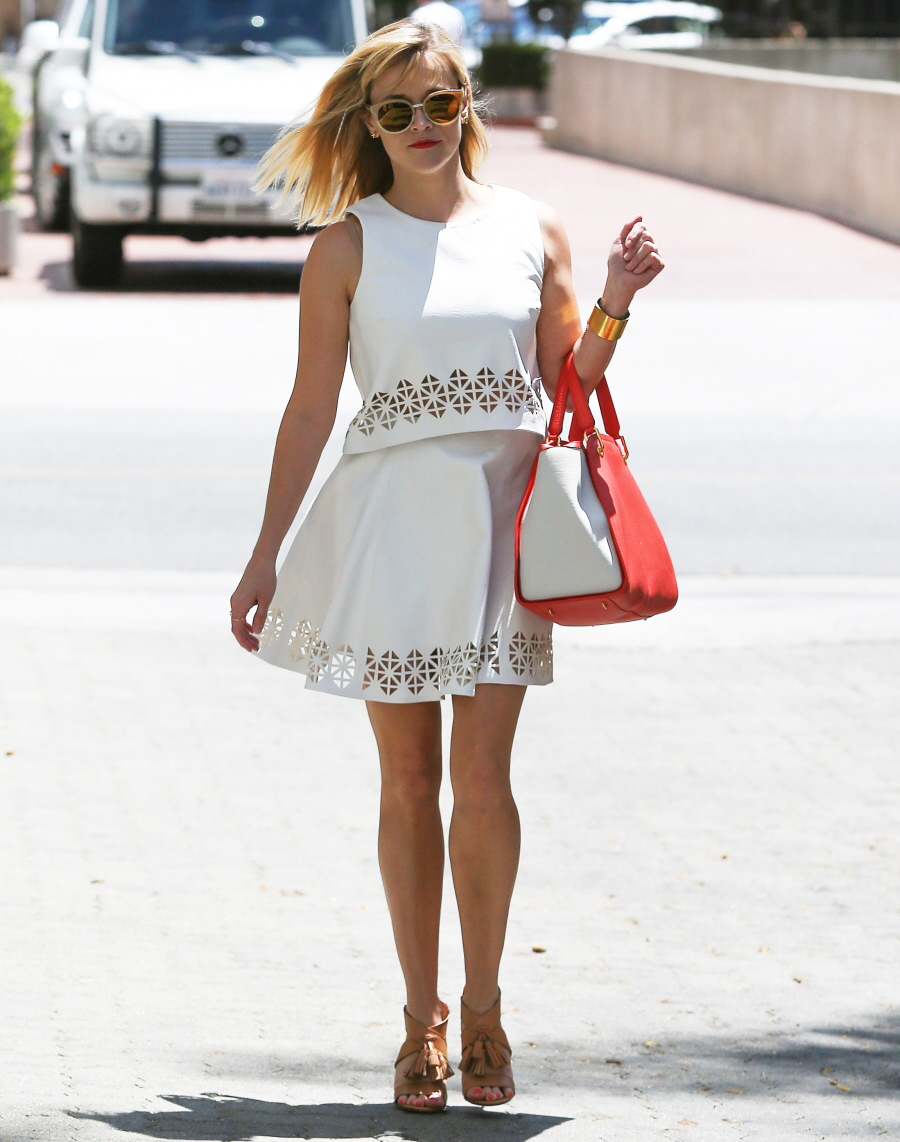 Reese Witherspoon has gotten pap'd like crazy the past four or five days. She's been on location for a month or so (in New Orleans I think) filming a movie with Sofia Vergara, so I guess the paps just got pap-happy when she arrived back in LA. They got her in various cute outfits, and I'm sure this all part of the Reese's re-branding. She is no longer the prim and proper Good Girl. She's a sexy multi-hyphenate and Hollywood power broker. Something like that.
So, how is the rebrand going? She's going to launch Draper James, her Southern-Goop lifestyle website and store, she's growing her social media presence and she's in the market for another Oscar. Will it work? Maybe. Reese is about to have a HUGE year with multiple prestige-films coming out within the span of like four months.
Here's what she's got coming out this fall: The Devil's Knot (she plays the mother of a murder victim who sets out to find out what really happened to her son), The Good Lie (a woman who adopts Sudanese refugee), Wild (that stupid looking hiking movie), and Inherent Vice, which is Paul Thomas Anderson's latest ensemble film. Inherent Vice is premiering at the New York Film Festival right after Gone Girl, which Reese produced. I'm telling you… she's going to have a HUGE year. This is why she married Jim Toth, who must have a hand in this re-branding. This is why she's growing her social media presence and why she's getting pap'd so much. Reese is looking to make the most out of all of this. And she wants to get another Oscar nomination (if not an award).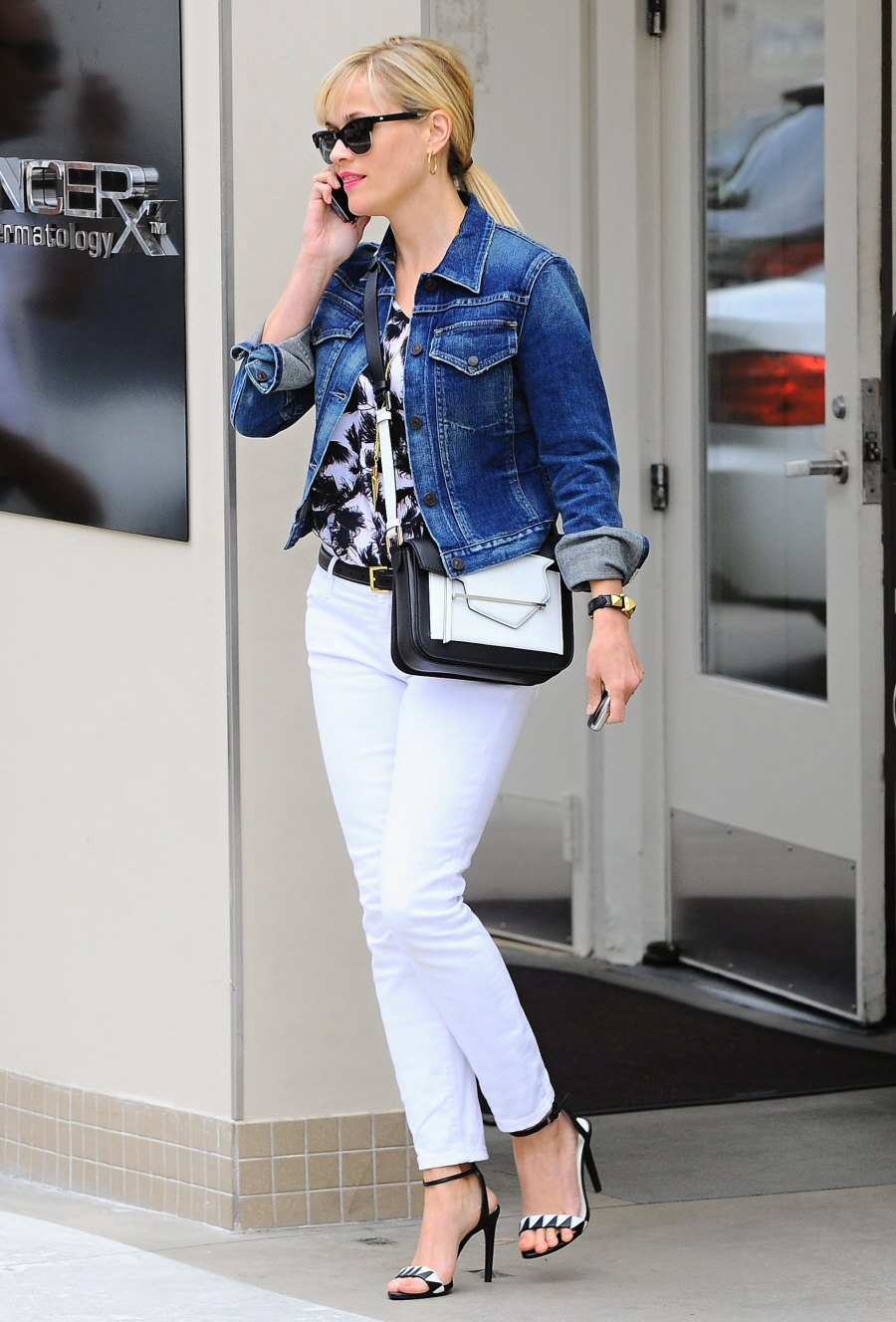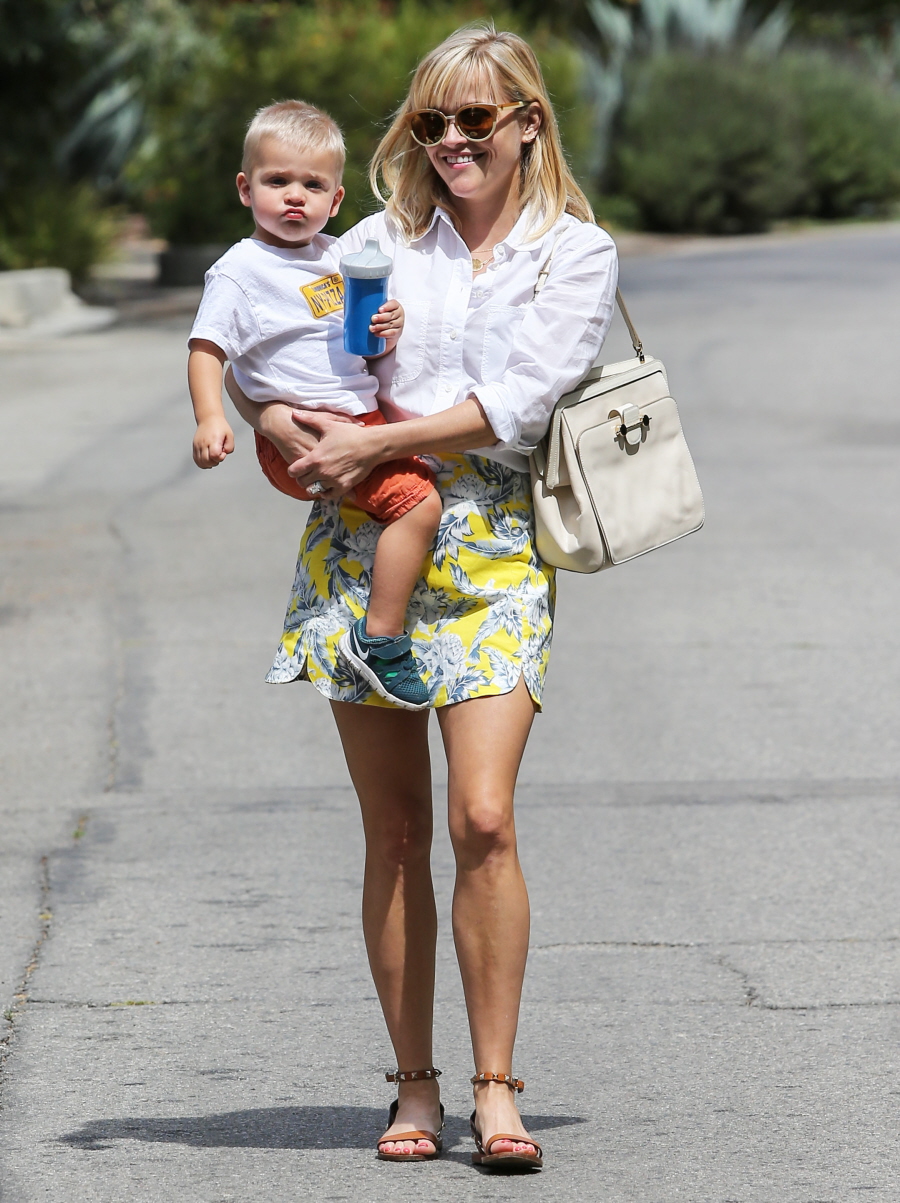 Photos courtesy of Fame/Flynet.